How to target fixtures in FPL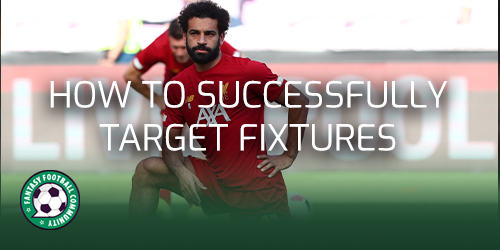 With the Premier League fixtures for the 2022/23 season now published managers will be drawing together lists of teams to target. We discuss how managers can target fixtures in FPL.
When FPL managers are deciding on players for their FPL teams there are a number of factors to consider. Firstly, in form assets who fall into their must own category. Secondly, budget enablers who allow FPL managers to built the best squads they can. Thirdly, fixtures to target.
Fixtures however can mean two different things. It can mean teams with the best fixtures to target. However it can also mean teams who managers should look to target, especially in terms of defences.
Top of the Fixture Ticker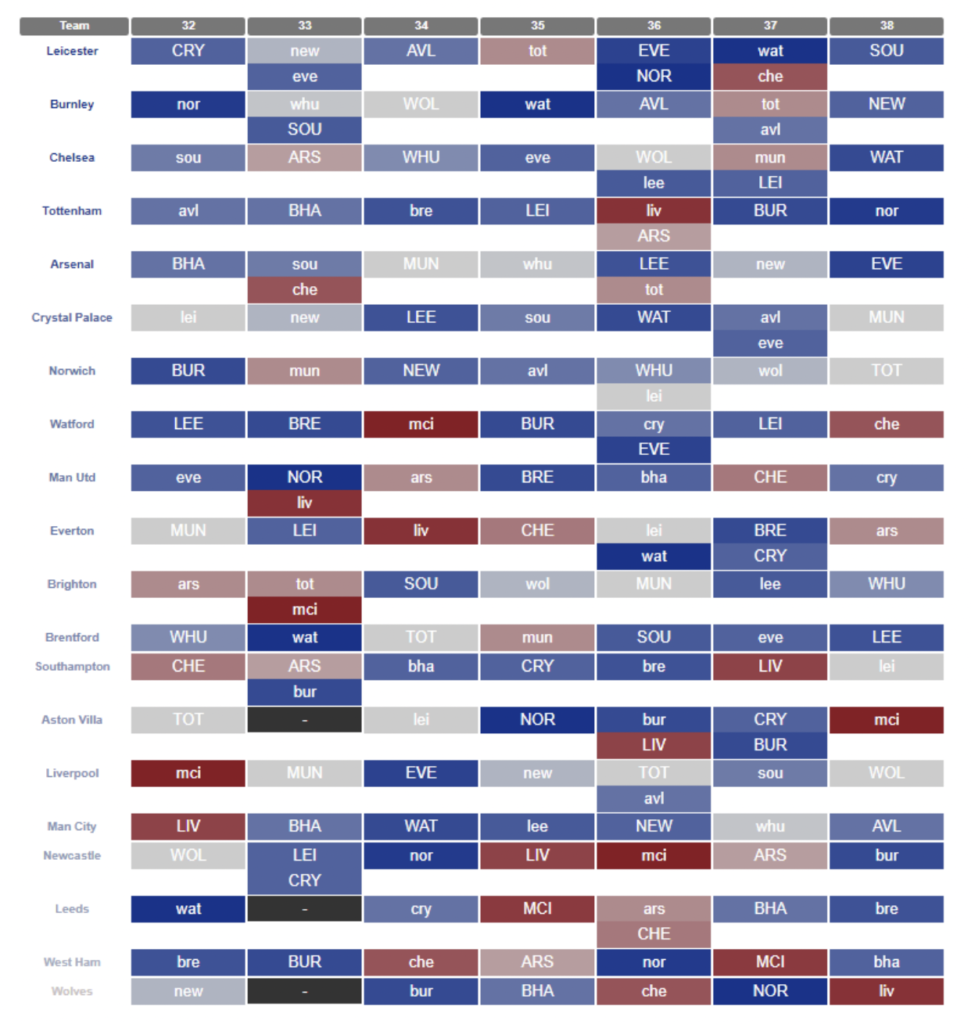 When a team is top of the Fixture Ticker this means that they have the best fixtures over the specific Gameweeks selected. The Fantasy Football Scout Fixture Ticker is also sortable based on attack and defence and therefore you can pull out the best teams to target for specific areas of the pitch.
Knowing this allows FPL managers to make better decisions and target the defenders, attackers and teams with the most potential for returns.
Teams with poor attacking records
When sorting the Fixture Ticker by defence it can also give a good insight into teams with the worst attackers. Therefore teams with the defences to target. The underlying data is also perfect for this. Sorting underlying data by fewest goals scored is a good way of knowing which defenders to consider investing in for your fantasy team.

In the 2021/22 season Norwich were bottom for goals scored with just 23. Watford, Burnley. Wolves and Brighton made up the bottom five. As an FPL manager these would therefore tell me to target the defenders from teams playing against them.
Using the underlying data to suggest weaknesses that FPL managers can exploit is really powerful in making good transfer decisions.
Team with poor defensive records
It is also useful to look at this in reverse. The teams with the poorest defensive records make good fixtures to target for attacking assets. Establishing which teams have poor defences can be incredibly helpful and using the Fantasy Football Scout Members area to do this makes it easy to look at the poor defensive numbers and compare this to the fixture ticker.

Watford, Leeds, Norwich, Leicester and Everton kept the fewest clean sheets in the 2021/22 season. Therefore these would have been the defences FPL managers would want to have targeted with their attacking assets. This fixture targeting is also key for the captains armband. Picking the best FPL captain is about player form, however it is also about targeting the opposition. This was what a high number of FPL managers did when Triple Captaining Mo Salah in Gameweek 26. Salah was in good form and faced Leeds and Norwich as part of a Double Gameweek the midfielder returned 18 points against Leeds and 10 points against Norwich. Therefore using the underlying stats to target specific fixtures and teams is a really useful tool for FPL managers.