Gameweek 35: community score predictions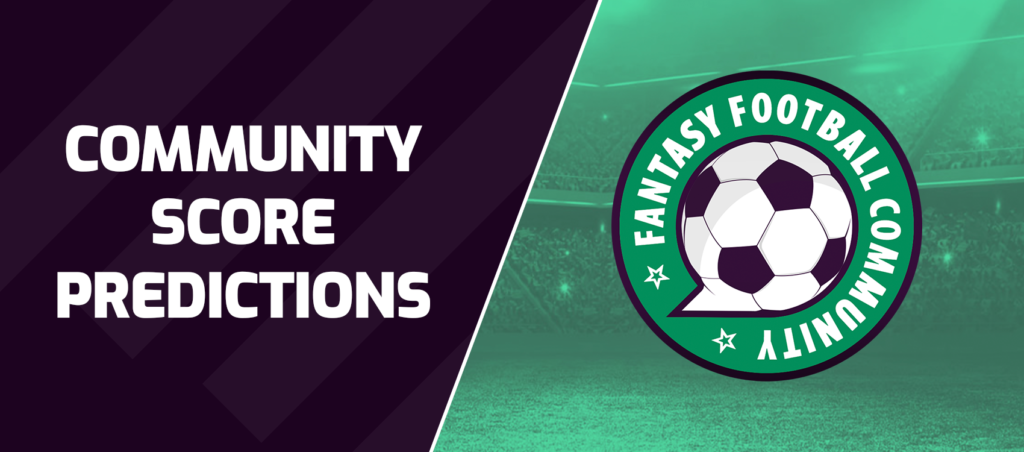 Our community score predictions panel take a look at the Gameweek 35 fixtures. When making FPL decisions many FPL managers mentally predict the outcome of matches and use this to target players.
Considering:
Who will win?
Will there be a clean sheet in this match?
How many goals can I see being scored?
How many players do I want to play in this game?
Our community score predictions panel share their predictions for the matches and what this might mean for our FPL plans.
Gameweek 34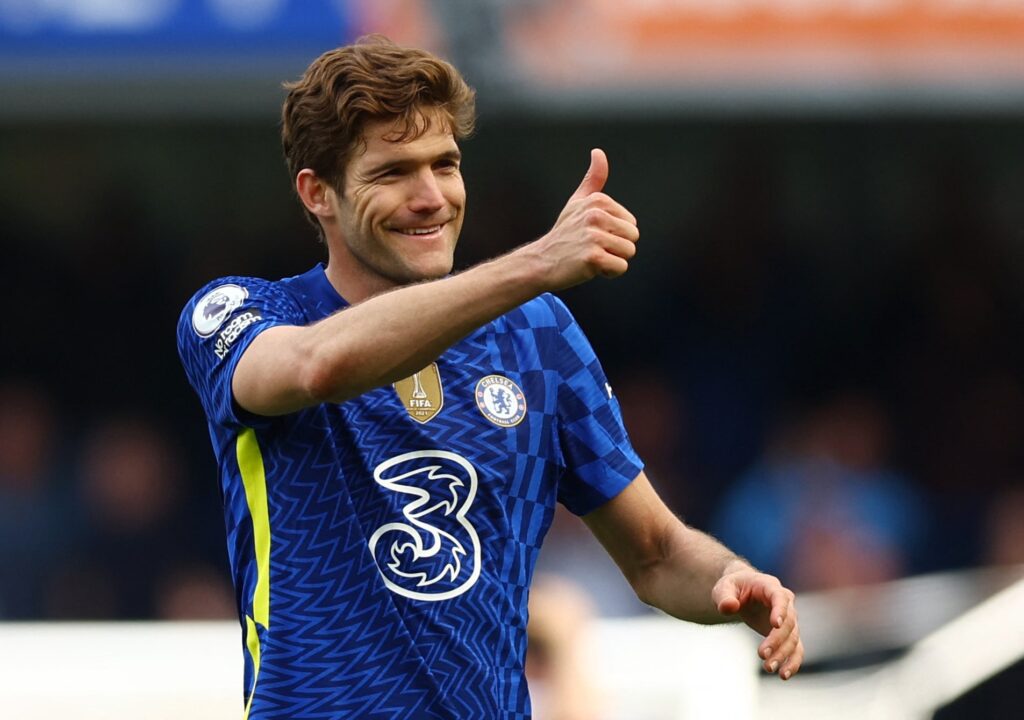 Five panelists correctly predicted the score in one fixture each. FBL Thinker, FPL Shake n Bake, FPL Rabbi and FPL Inzaghi all correctly predicted Burnley would win 1-0. FPL Talking Points correctly predicted the score in the Arsenal v Man United game.
The panel were also all correct in predicting a victory for Liverpool against Everton and Man City against Watford.
There is still one further match to play in Gameweek 34, the points from this match will be added to the totals at the end of Gameweek 35.
Leaderboard
To keep track on how our panel are doing we have awarded 3 points for a correctly predicted scoreline and 1 point for a correct outcome but with the wrong scoreline.
El Statto 139
FPL Shake n Bake 129
FPL Inzaghi 125
Newcastle v Liverpool (Sat 12:30)
Aston Villa v Norwich (Sat 15:00)
Southampton v Crystal Palace (Sat 15:00)
Watford v Burnley (Sat 15:00)
Wolves v Brighton (Sat 15:00)
Leeds v City (Sat 17:30)
Everton v Chelsea (Sun 14:00)
Spurs v Leicester (Sun 14:00)
West Ham v Arsenal (Sun 16:30)
Man United v Brentford (Mon 20:00)
Community score predictions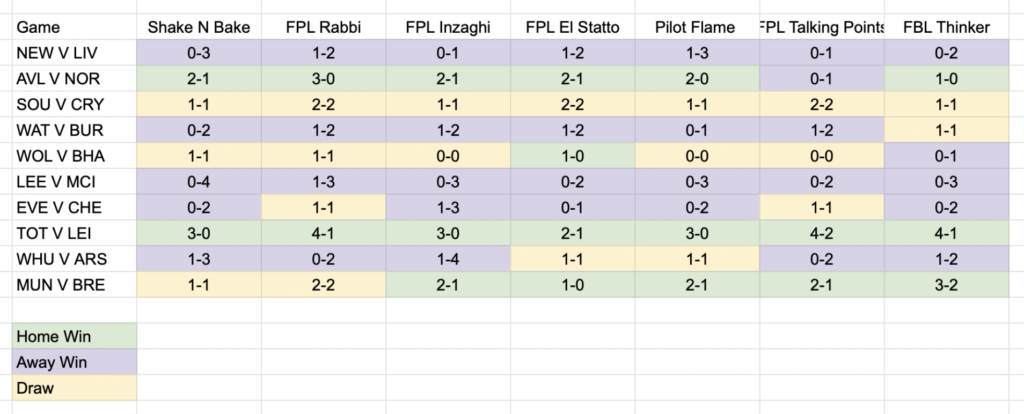 Key talking points
The panel are predicting just 19 home wins, 32 aways wins and 19 draws this weekend. All of the panel believe Man City and Liverpool will win away at Leeds and Newcastle. The panel also all believe Spurs will win at home against Leicester.
With the exception of FPL Talking Points all of the panel also believe that Aston Villa will beat Nrowch. All of the panelists also believe the match between Southampton and Crystal Palace will be a draw.
The panel are predicting 33 clean sheets this weekend.
Community Chatter
Get Harry Kane!
I know Spurs haven't looked great, but Leicester are likely to rest key players ahead of their European exploits. Plus Kane's record against the foxes is phenomenal. He will be my captain.
I also really like targetting Arsenal players, and Eddie Nketiah could be a shrewd buy with West Ham desperately short of centre backs
A real mix bag of games this week.
A few "on the beach matches" which are always tricky to predict, so are games I would avoid from FPL perspective. Newcastle will give Liverpool a good test this week. I can see this as a big challenge for Liverpool, although their strength in attack will prove too much in the end. But who will play in attack with Salah is subject to debate.
Leeds will still be looking over their shoulder and at home to City won't improve that. City to comfortably win for me and hopefully after being rested in Gameweek 34 Foden could be a good option.
---
Wondering what to expect in the Gameweek 35 fixtures? Check out our recent article.