Gameweek 10 FPL community reactions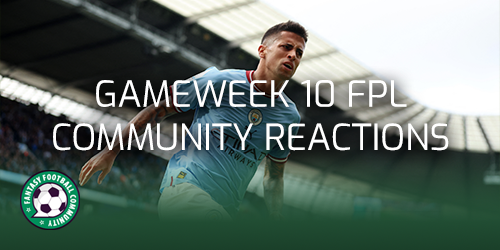 We take a look at some of the best Gameweek 10 community reactions from FPL Twitter as the round plays out. With both positive and negative reactions to some of the key events including FPL assets.
Reactions in the FPL Gameweek 10 community can help other FPL managers by highlighting things like player minutes, player form, team form and anything else that could have implications within our fantasy teams.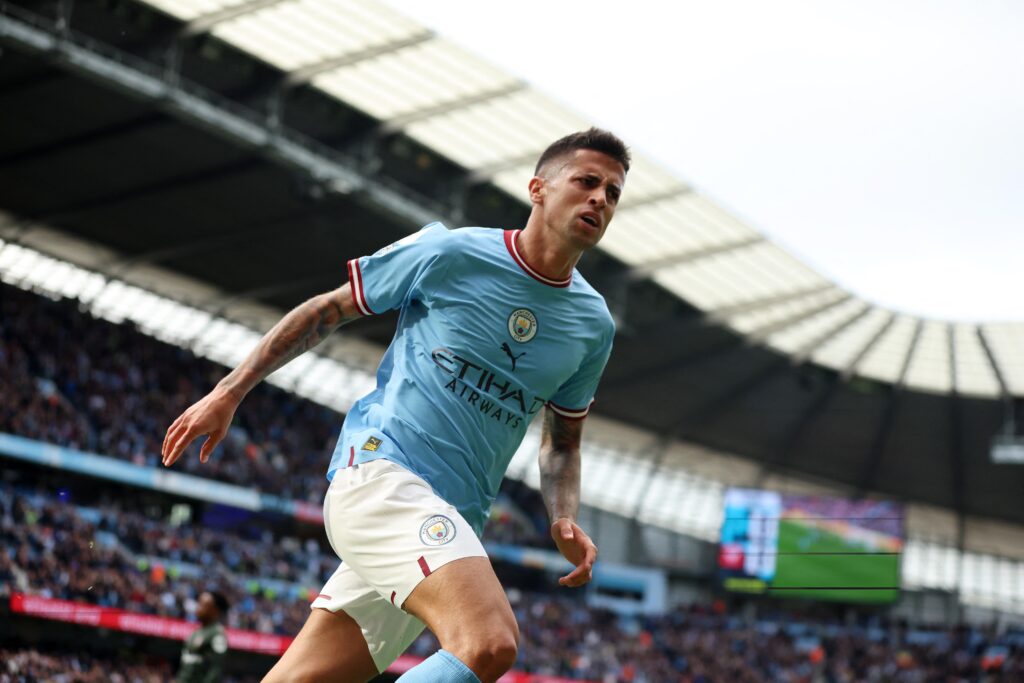 @FPLfrasier
@FPLfrasier highlights one of Gameweek 10's biggest frustrations for FPL managers. Chelsea defender Reece James went into the round with a huge 40% ownership in the game. To many managers dismay, the premium defender failed to make the starting line-up for Chelsea.
The frustration did not end there with Reece James. The Chelsea man played 18 minutes, which not only led to a one-point return but also blocked the automatic substitution. Although his managers may be disgruntled, James proved his capabilities in the Champions League. He scored, created an assist and kept a clean sheet.
@FPL_Harry
Regular Fantasy Football Scout contributor Harry brought up another hot topic within the FPL community as of late. Bournemouth striker Dominic Solanke was the victim of a strong debate amongst FPL managers. Many believed that Bournemouth's offensive stats were not enough to warrant investment. Whilst the other side of the community felt his price and good fixtures were enough to bring Solanke into their teams.
Bournemouth came away with a 2-1 win against the defensively inept Leicester this week. Solanke proved many in the community wrong as he provided his owners with two assists. This led to a very cool eight-point return. At the time of writing, Solanke received no bonus points for his efforts. With some good fixtures ahead, managers could now be targeting the Bournemouth forward.
@ItsMeBethanyx
We were reminded of another key moment in Gameweek 10 by Bethany. Brentford striker Ivan Toney came into the Gameweek as one of the highest owned forwards in the game (23%). He faced a tough match against the in-form Newcastle. Although his side were dismantled by Newcastle, he still managed a return.
Ivan Toney's goal in Gameweek 10 means he has now returned in five of the nine matches he's played. Those returns include a huge 17-point haul in Gameweek 6. With good fixtures ahead, could those managers that sold him be tempted to bring him back in?
@FPLFocal
Regular FPL content creator FPL Focal highlighted one of the most consistent players in the game. Man City defender Joao Cancelo now sits as the highest scoring player in his position. The Portuguese man is also the most owned defender in the game.
Cancelo came up against Southampton in Gameweek 10. His goal, assist, clean sheet and bonus points resulted in him picking up a monstrous haul of 18 points. With Liverpool up next in Gameweek 11 and blanking in Gameweek 12, most managers will be hoping to bench the defender until his return.
@LetsTalk_FPL
Staying with Man City. Andy picked out an asset who is well and truly on the rise in FPL. Man City midfielder Phil Foden has gone slowly under the radar this season. His 15% ownership emphasises that. Foden stole the show for the home side. His 11 points came from his goal, assist and bonus points.
Although successful in Gameweek 10, owners would have hoped he at least make it past the 60th minute mark to bank the extra point and additional point for the clean sheet. Foden has now notched up six returns in his nine matches played. A fantastic run of fixtures after Gameweek 12 could result in a mass purchase for the midfielder.
---
If you play UCL Fantasy football, make sure to keep up to date with all of our latest articles here.