@FPLReaction's FPL interview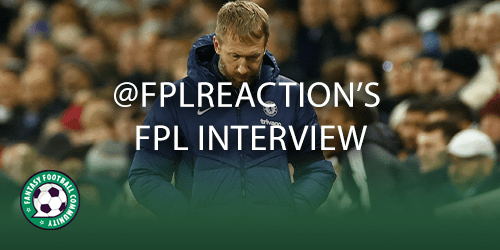 As we take a short break from Fantasy Premier League we bring in a Fantasy Football Scout, Fantasy Football Community contributor and an all round fantasy content creator to answer our questions in @FPLReaction's FPL interview.
The fantasy football community is full of lots of managers who play the game differently to others. With different ways of thinking in terms of transfers, captaincies and chips, taking a look at @FPLReaction's FPL interview could help bring a new way of playing or clarity in our own game plan moving forward.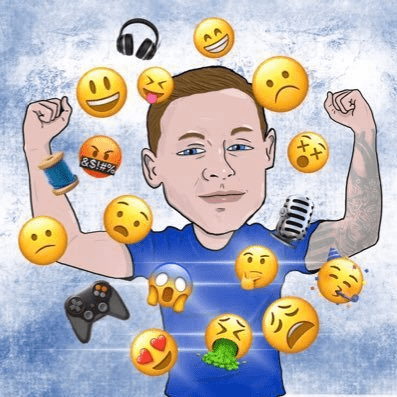 What type of manager are you?
In general my approach with any fantasy game can be aggressive. However, I have learnt that although that way of playing can be very successful in other games it does not work for me in FPL. I tend to play FPL quite conservatively and safe but there are times that my aggressive side can kick in, so reigning that part of my game in can be challenging.
How has your season gone so far?
Badly. The worst part about this season is that I can't pinpoint exact moments it did go wrong. I have played it safe and stuck with the best captaincy options every week but that has not been enough. Getting a good start to the season can be vital and that didn't happen for me.
Although that is the case I have been making very good progress without the use of chips over the last few Gameweeks and things appear to be clicking.
What chips do you have remaining?
I have the wildcard, triple captain, bench boost and free hit left. Having all four chips left will be key in trying to meet my goal over the latter parts of the season. I tend to save my chips for blank and double Gameweeks.
When will you use your chips?
I'm seriously considering the use of my triple captain if the Manchester United double Gameweek against Crystal Palace and Leeds goes ahead. With so many having used their triple captain on Erling Haaland recently and only scoring one goal, it feels like if I get this right, I could have a strong finish to the season.
My other chips will almost certainly be used for the large double Gameweeks coming up.
What is your rank goal?
I have to be very realistic here because I'm nowhere near where I want to be in terms of rank. But have however halved my rank in the matter of three Gameweeks so the fact I have all chips left is a huge bonus. I will be setting my target at top 100k and if I better that then great. However the bottom line is that I'm not happy with how my season has gone.
What are your plans for the Gameweek ahead?
As already mentioned there is a very good chance I activate my triple captain chip and on Marcus Rashford. In terms of transfers, I have debated sticking with Kevin De Bruyne, selling Harry Kane for Eddie Nketiah and upgrading Andreas Pereira to Bruno Fernandes. This would mean I wouldn't have to switch between Fernandes and De Bruyne between the Gameweeks.
I don't intend to invest in any of the Leeds players, even if they have a double Gameweek. Long term I don't like the look of any of the Leeds assets but would rather concentrate on the Manchester United double this week and the Arsenal and Manchester City double Gameweeks after.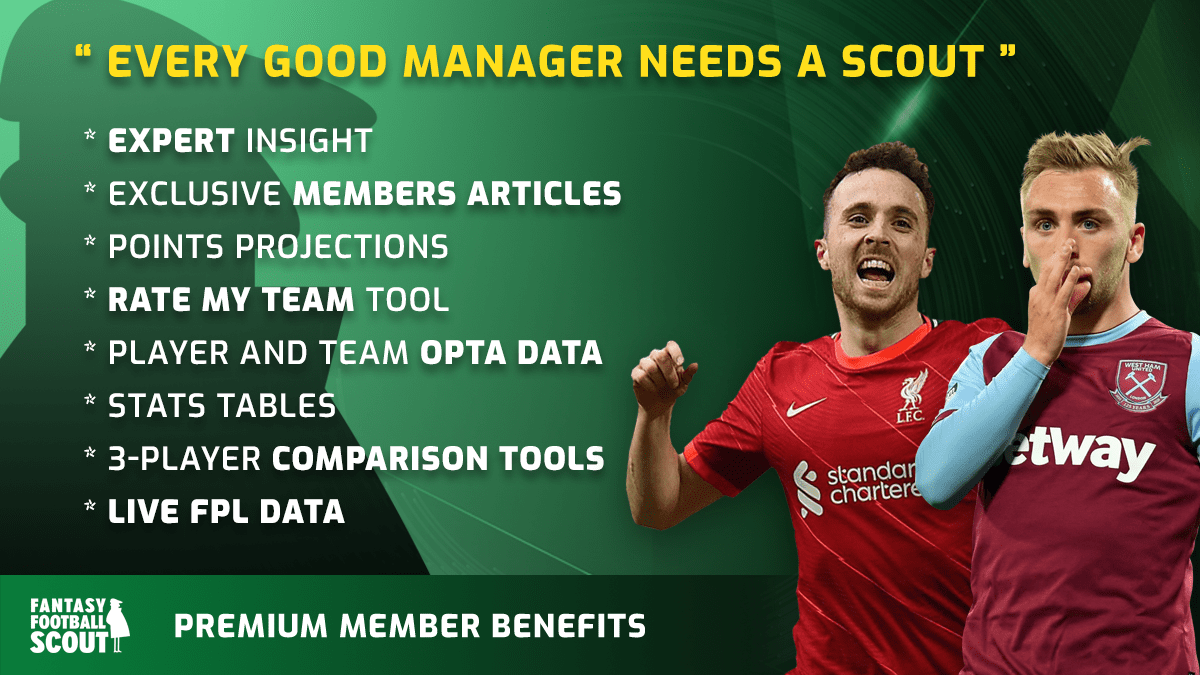 ---
Who are the best differentials for Gameweek 22 in FPL? Find out in our article here.