FPL Draft: Lady Luck ain't smiling on me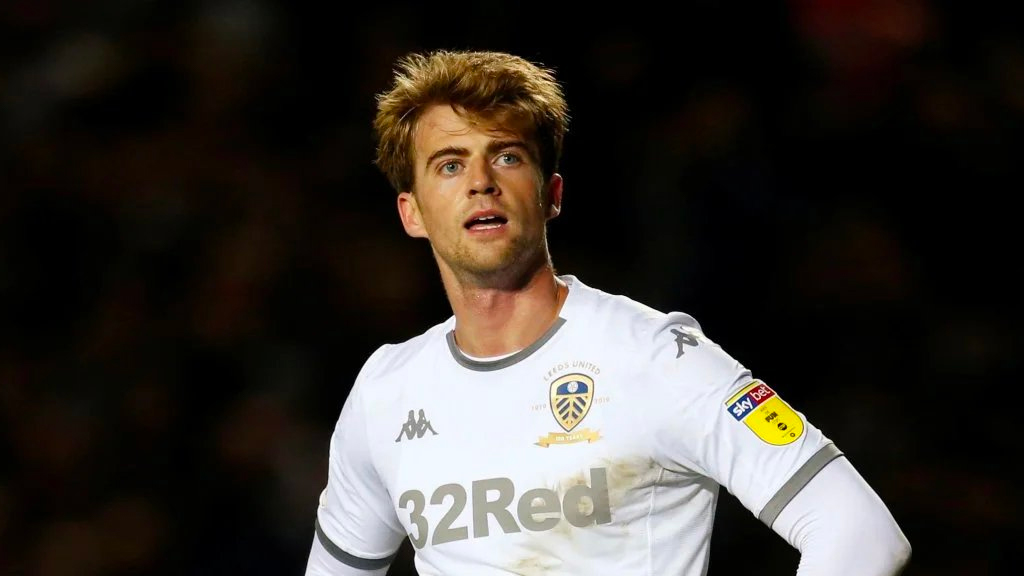 Another round, another defeat.
The head-to-head format is where I've been unfortunate: in Gameweek 11 I got the third-highest score overall but I faced the manager who got the second-best score.
Timing is everything. If instead of taking on Taran, I'd faced either of the managers who beat me in the previous two rounds, Sam or Mitch, I would have won.
To illustrate the point further, my next opponent is table-topping Mat Flynn who's triumphed in nine of his 11 match-ups. Yet Mat has just 10 more FPL points than my Draft team, which has lost eight times…
Gameweek 12 chances
Looking at Mat's side, he could potentially have three Man City defenders should John Stones retain his centre-back bearth, although Aymeric Laporte is available for selection after completing a one-match suspension.
A surprise goal from Everton would be very welcome.
Mat Flynn's side from Gameweek 11
Elsewhere, Mat will be hoping that Nathan Redmond recovers sufficiently to be able to take part in an enticing fixture away to Norwich City. While Son, Jota and Zaha appear to be his main threats otherwise.
The match at Turf Moor could prove pivotal with Nick Pope set to take his place between the sticks for my side – a Zaha goal or Burnley clean sheet may well sway the tie one way or the other.
My team has a few rotation concerns but is in decent nick:
Will's current side for Gameweek 12
I managed to get both Jarrod Bowen and Emerson Royal on last week's waivers, although I missed out on Conor Gallagher and Leandro Trossard, despite having the second pick.
As ever, managers tend to identify the same players making it difficult to guarantee you'll get exactly who you want.
But if there's a silver-lining from not grabbing another mid, it's that I kept Ilkay Gundogan. The German took up good, advanced positions in the win over local rivals Manchester United, totalling six touches in the opposition penalty area and mustering two shots in the box, as well as passing the eye-test.
However, the big question mark with any Manchester City player is whether they can retain their spot in the starting XI? Should he do so, he looks like a decent option.
And, as anticipated, it was an encouraging performance from the full-backs in Antonio Conte's first Premier League match in charge. Emerson Royal had one attempt very close to goal and was inches away from another, with the ball just taken off his head.
Sergio Reguilon confirmed that his role under the new boss will be more attacking, words that could equally apply to Emerson Royal on the opposite flank:
"The gaffer has told me he wants me to be solid in defence but at the same moment I have to arrive in the box, help the strikers, score goals, give assists. Now I have more of a chance to score goals and give assists."
I'm hopeful that moving swiftly for the Brazilian could prove fruitful.
New recruits
In terms of available defenders in my Draft league, one player stands out to me:
Lucas Digne. The Everton full-back has provided 60 crosses this term and created 18 chances, the fourth-best tally among his positional colleagues. The returns have been disappointing, with two minus ones and no assists to date, but the potential is there. And surely once Calvert-Lewin returns to fitness, he'll have a team-mate capable of finishing those opportunities.
The fixtures in the short term are not appealing but over the medium term they are better, with eight of his next 15 opponents rated at two in the Fixture Difficulty Ratings.
Comparing the averages between the Frenchman and the player I would replace, Ricardo Pereira, Digne comes out on top. Both this season and last.
Otherwise my attack has potential with Callum Wilson set to benefit from the arrival of Eddie Howe and Michail Antonio perhaps unfortunate to score just once in his last five appearances.
However Sancho, Pulisic and Werner feel like one risk too many.
With each passing Gameweek it appears that my decision to stick with Sancho is a mistake. When will Ole Gunnar Solskjær be sacked? The latest rumour is that Zinedine Zidane is being lined up to replace him. Would that be good news for Sancho? It can hardly be any worse, surely.
I sense I need to make a decision between Chelsea pair Pulisic and Werner. They have potential but owning both feels like I'm spreading myself too thin.
A fit Patrick Bamford would be an excellent replacement, but his ongoing ankle problem is a concern. He's available in Draft for a reason.
But might it be worth taking a gamble on the Englishman now in the hope that he regains his place in the Leeds side by December? If that seems possible then potentially yes. Team news will prove crucial.
Adam Armstrong could be a useful stop-gap if there isn't a positive update on Bamford, especially with Norwich in Gameweek 12 for the Southampton striker.
And the possibility of signing Riyad Mahrez is tempting… Currently in my starting XI, Ismaila Sarr's tricky next four encounters against Man United, Leicester, Chelsea and Man City looks off-putting but that would mean swapping out a player more or less guaranteed minutes for one who definitely isn't. The sensible move is undoubtedly to keep the Watford midfielder.
Good luck with your Draft dilemmas, and hopefully I'll have a bit of luck with mine for once!