FPL community team reveal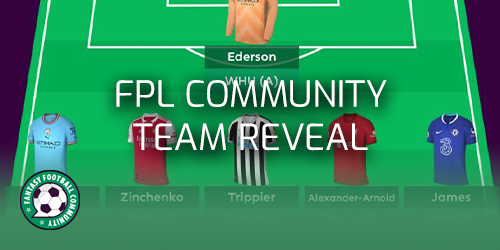 We take a look at another community team ahead of the new season. Community member @FPL_ElStatto has joined us and provided us with another community team reveal. He explained why he has made some of the decisions he has within his team.
Looking at experienced FPL managers teams and their method of thinking can really help other FPL managers. Ahead of the new season everyone will be getting their teams together so seeing other teams and reasoning behind them can really help clarifying their own decisions.
Team Reveal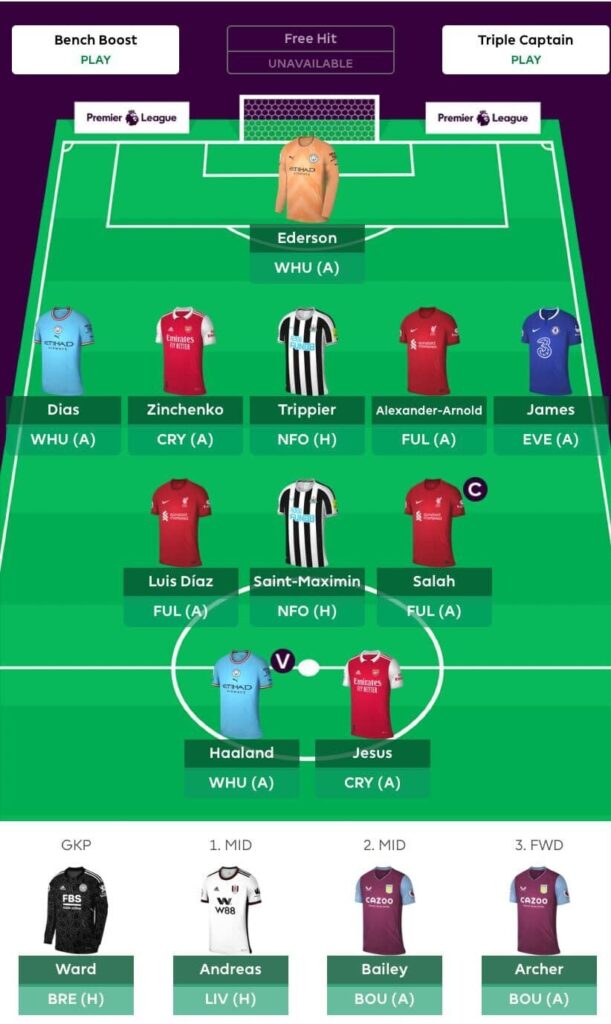 Goalkeepers
I favour a set and forget keeper and a £4.0m option. Currently I'm on Ederson as I want double city defence for the opening few weeks and although expensive for a keeper he is guaranteed to play and pick up clean sheets.
I've opted for Ward as backup as he's £4.0M and there is a chance he could play with the uncertainty with Schmeichel currently.  Going forward it gives me the option to move Ederson on for a cheaper goalkeeper if I need extra funds.
Defence
I think James, Trent and Dias pick themselves where returns are likely. I fancy Newcastle to be top 10 this season and Trippier offers clean sheet potential but also set pieces so hopefully some assists too.
With Zinchenko now at Arsenal he offers more stability for them. He could be out of position as he wanted to play midfield so could be a good option from that.
I toyed with Ramsdale instead but prefer Zinchenko longer term than Walker from Man City who could get rotated.
Midfield
Salah needs no explaining. Diaz should be the big benefactor from Mane moving on. A double Liverpool attack and classed as midfielders seems too good to decline.
Saint Maximin is my punt for gameweek 1. With Wilson fit I think he could really benefit from him playing. He's also at a price point where if he isn't performing it's easy to jump on to someone else.
Andreas at £4.5m seems a gift this season, while it may only be Fulham he's an attacking player who will start so that's good enough to be a bench option for me.
Bailey is another player who's had a great preseason. At £5.0m I'm happy for him to be on the bench most weeks. Knowing he should feature most weeks means having points on the bench in case someone from my starting 11 doesn't feature.
Forwards
The template two of Haaland and Jesus. I actually favour Kane for gameweek 1 but don't like having a transfer already lined up, so longer term happy to go with Haaland.
Jesus has been on fire in pre-season and will be Arsenal's main man so goals and assists will be expected. Archer is my cheap bench option who will be third most weeks so not expected to be needed.
---
Want to see our FPL differentials starting 11 article? You can check that out here.