Expert insight: What can we learn from Gianni?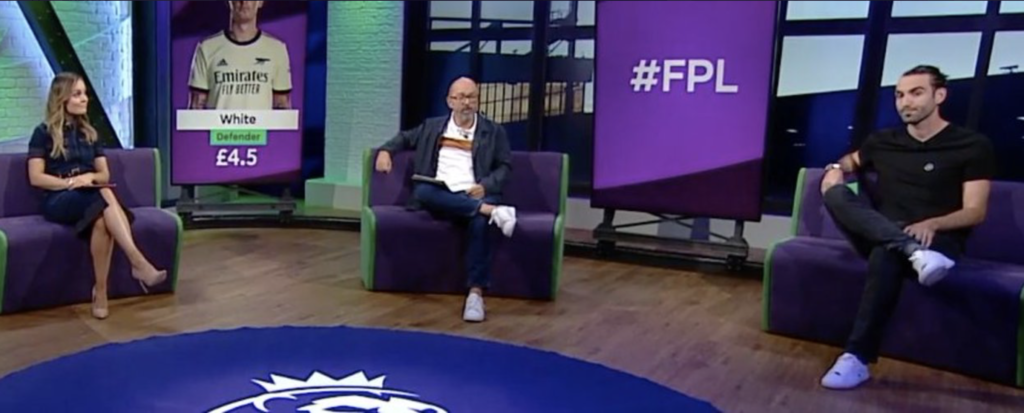 We had a chat with Gianni to get some expert insight, find out what his strategy has been so far this season and what his plans are for the coming Gameweeks. We also got the low down on Fantasy Football Fest which is happening on Friday 22nd of April.
Gianni is a big part of the FPL Twitter community, regularly appears on the FPLShow and on videos with Fantasy Football Scout. Gianni has an excellent FPL record and is also the cofounder of Fantasy Football Fest, the biggest Fantasy Football event which brings together all sections of the FPL Community.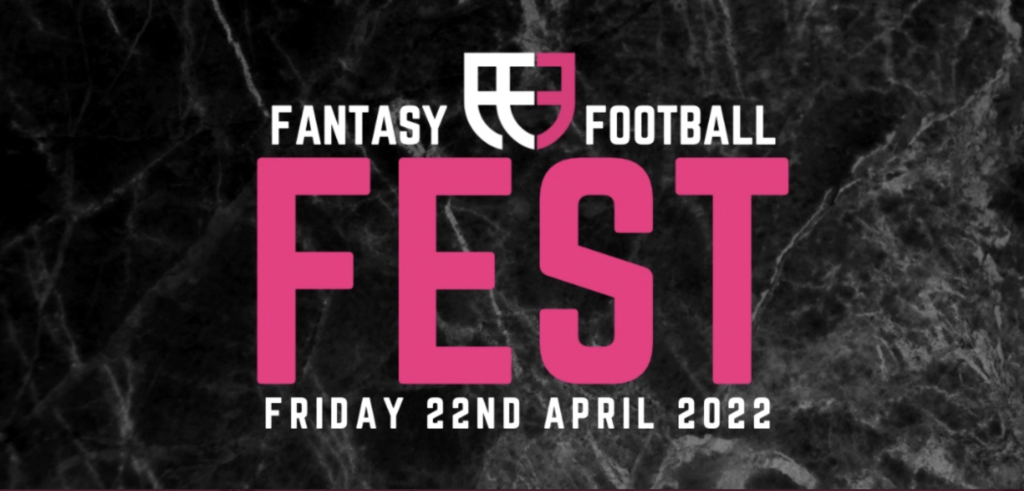 How is your season going, Gianni?
So far so good but in typical FPL fashion, I look back and think about the ifs, buts and maybes! But at 14k OR with a couple of chips remaining I can't complain. 
How often are you taking hits this season? Is that more than you would normally take?
I definitely went through a phase of the season when it felt like I was taking a hit every week. Something I have never done before. With all the postponements and additional fixtures, taking hits didn't bother me like they would have done in seasons gone by.  I used the classic "it's only a 2 point hit" if the transfer was for a Double Gameweek player which made the hits more frequent I guess. I did see a lot of -8 and -12's in successive weeks flying around on FPL twitter which did feel a little maverick, even for me. 
How are you deciding who wears the captain's armband? Form/fixtures/historic record against opposition etc.
A player in a good team with a good fixture (or two) nearly always takes priority. If I need to take a hit to transfer a good captaincy option in then I often go for it. Gameweek 28 is a prime example. The go to options of Mo Salah etc, all had a Single Gameweek, some went there but most backed a mid priced player from an average team who had a Double Gameweek. I didn't fancy the likes of Raphinha and Broja (both blanked in both their games) so I took a hit for Kai Havertz and banked 52 points!
This doesn't always work and in Gameweek 9 I took a hit to bring in and captain Havertz vs Norwich. He blanked and in form Salah went crazy against Man United and clocked 24 points. When I read this question I wasn't sure if I prioritised form or fixture for captaincy. But I think the above examples prove I prefer fixture, or maybe I just love Havertz!? Probably both. 
Which chips do you have left and when are you planning to use them?
I had two Free Hits, one I have played in Gameweek 33 and the other is planned for Gameweek 37. I don't love my decision to Free Hit in Gameweek 33, I wish I had played one in the big blank a few weeks back. That was an error. 
What are your plans for the run-in?
Backing the teams with lots to play for. At the moment I only have two Liverpool (Salah and Trent) and one City player in Cancelo. I need more. Fortunately I have triple Spurs and double Chelsea which I'm happy about.   
Who has been your best and worst transfer in so far this season?
Havertz in Gameweek 9 has been my worst because it blocked the 24 Salah captain points. The German has genuinely been my best transfer in too (Gameweek 28).
Another big win was Foden in Gameweek 7 for his first return of the season. He went 7, 6, 18 points in those three weeks and was a proper differential at the time. I transferred him in ahead of the Liverpool game which was seen as risky at the time but having seen him play number 9 on his first Premier League start of the season against Chelsea the week before (he blanked) was all I needed. 
What is your preferred system at the moment?
On the back of Free Hit 33 I am looking like I'm going to be playing 4-5-1 or 3-5-2. There is just so many good midfield pics at the moment, playing with five makes complete sense. 
Which Premier League teams does Gianni think FPL managers should be looking to target over the next four-to-five Gameweeks?
Other than the obvious teams I have already spoken about, I don't mind a couple of teams that are starting to play with a bit of freedom.
You can see with Leeds for example that they are starting to express themselves without the threat of relegation over their heads. Palace are another team with "nothing to play for" but look so far from the beach and they're playing their best football of the season at the moment. 
But of course I would prioritise those going for the title and the Top 4.
What is your target for the end of the season?
Top 10k. 
One piece of FPL advice from Gianni…
Don't be scared to back an unpopular decision.
Naturally, we all play a little cautiously through the season, but this is the time to have a little fun if you are chasing in your mini leagues's for example. There is no need to go differential for the sake of it but at the same time don't be scared to think outside the box.
Could Wood be a captaincy option in Gameweek 33? Could you jump on KDB when it feels like no one else has him? Etc etc. 
How are plans for the next FFFest going?
Brilliant! I cannot wait to have more than 250 FPL managers together under one roof again. We are delighted that James Richardson and Kelly Somers had such a good time at our launch event that they're back to host again! I can't wait to see Ed's stand up, Mark's deep dive to FPL and to host the quiz which I have made more interactive than last time.
What should managers who haven't been to Fest before expect from the event?
I can almost guarantee that you leave Fest with a smile and more FPL friends than you've ever had!
We encourage every person to wear a sticker with your name/handle and within minutes of arriving you see people putting a face to the twitter handle and relationships are formed. Sure the venue is cool, the schedule is fun and there are some big names in attendance, but it's the people that make Fest.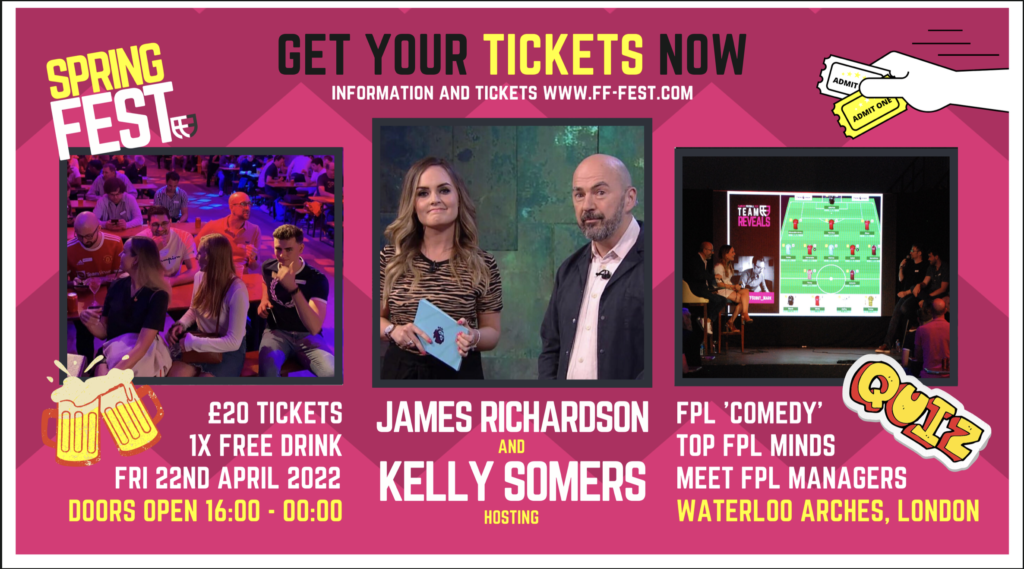 Get your tickets for Fantasy Football Fest here!
---
Wondering what to expect from the Gameweek 34 fixtures. Check out our recent article.