Expert insight: What can we learn from EL Statto?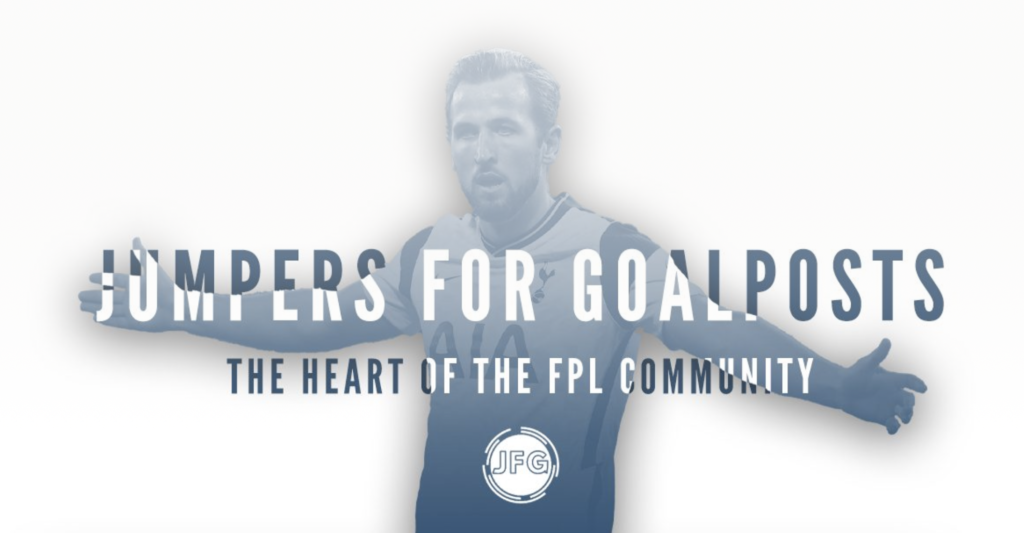 We had a chat with El Statto to get some expert insight, find out what his strategy has been so far this season and what his plans are for the coming Gameweeks.
El Statto runs the website Jumpers for Goalposts and is part of the Fantasy Football Scout Network.
His best Overall Rank was 19,331 in the 2017/18 season. El Statto is currently at ranked at 94,200 after Gameweek 25.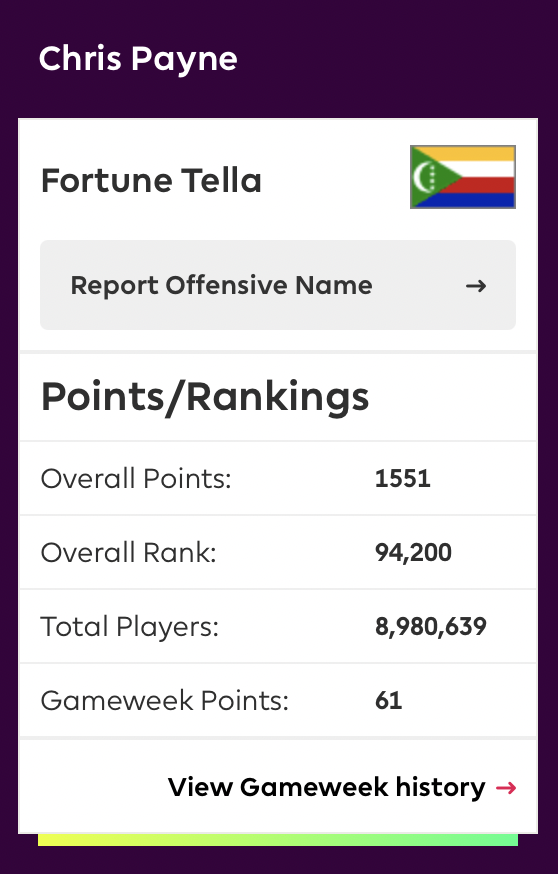 How is your season going, El Statto?
It's been steady. I've been in the top 100K since Gameweek 8 (baring a few weeks) but just can't seem to push on. This means in recent weeks I have been treading water bopping between 50K-100K.
How often are you taking hits this season? Is that more than you would normally take?
I've taken four hits so far this season but three of those was trying to field 11 players each week with all the cancellations in December.
I don't mind taking a -4 and would say I normally do around 6-8 a season. However, I tend not to do more than one hit in a Gameweek as I try to plan in advance so my team never needs more than one hit at a time.
How are you deciding who wears the captain's armband? Form/Fixtures/Historic record against opposition etc
This season it's been pretty easy. Just give it to Salah.
Historically I've always be afraid of giving it to defenders. Mostly due to their main points coming from a clean sheet and that can be lost in the first minute. Whereas a forward can score right up to the final whistle. As a result I've tended to look at my midfelders and forwards and review who has the best game, whos in form and decide from that.
Salah made the captaincy a bit redundant in the first half of the season, but with more and more mini Double Gameweeks during the rest of the season there will be plenty of weeks to look for alternatives. I went with Bruno Fernandes for his double in Gameweek 25 for example. 
How many chips have you played so far and when?
I used a Free Hit chip in Gameweek 19 as the cancellations left me with such a decimated squad I felt I had no option to use it.
By the time this article is published I will have played by Trriple captain on Salah for his Double Gameweek too.
Are you planning to use a chip in Gameweek 27?
I might Free Hit in Gameweek 27 or hold that back for later in the season.
How are you planning to navigate Gameweek 27?
I am still really undecided currently. I can field an 11 in Gameweek 27 without any hits, but I won't have any options on the bench as they will be full of my Liverpool and Arsenal players. Unless anything crops up over Gameweek 26 I might sell Jota to give me a bench option.
There will be so many mini Double Gameweeks between now and the end I'm thinking I might get more reward Free Hit later. Doing this means I could target when better teams have a double, rather than covering them not playing this week.
Who does El Statto think is the best captaincy pick this week?
The sensible option again will be Salah. I expect his effective ownership will be well over 200% this week so even captaining him might not help your rank. Unless of course you play your Triple Captain chip.
A more maverick pick might be to look at an alternative Liverpool asset, Alexander-Arnold and Robertson could be good alternatives. They have the potential to give managers two clean sheets, as well as attacking returns and bonus points on top.
I think it'll be a brave person who doesn't captain a Liverpool asset this week.
Who has been your best and worst transfer in so far this season?
My best was brining in Fernandes for Double Gameweek 22. I also captained him so his 46 points felt good.
The worst. I've had a few. Lukaku has been in my team twice and just hasn't performed. Bringing Havertz in for his fixture against Norwich was a disaster too. Chelsea won 7-0 and he only returned three points. He didn't last long in my team after that.
What is your preferred system at the moment?
The best option this season I feel is either 4-4-2 or 3-5-2 given there is a real lack of forwards performing. Unfortunately I've been playing 3-4-3 for most of it (given what I just said, I know!)
I've been trying to switch away from three forwards for a while. However, with all the postponements and Double Gameweeks there have always been other issues to fix. My plan for when I Wildcard though will be to set up my team to give me the flexbilty to go between 4-4-2 and 3-5-2. Doing this will allow me to make the most of the key defenders and midfielders.
Which Premier League teams does El Statto think FPL managers be looking to target/double up on over the next 4-5 Gameweeks?
A lot will depend on when these cancelled fixtures get re-arranged so I tend no to try and plan too far in advance. The Double Gameweeks can drop with very short noticed. As it stands though, the basis of my squad will still be from Liverpool and City.
Liverpool's attack is a bit more open to rotation now so I think a defence double up looks good. Owing Alexander-Arnold and Robertson with Salah looks is the way to go.
For City, Cancelo and De Bruyne are the safest options. Marhez is great, but just gets rotated too much for me.
Outside of City and Liverpool Broja is a cheap and scoring forward option, and Southampton's fixtures are good for the foreseeable. Villa seem to be a different team under Gerrard but I think Coutinho is the only asset really worth looking at. Ramsey, maybe if you want a cheap fifth midfielder.
Wolves have been a nice surprise this season too, not many goals at either end. Jose Sa or a defender looks promising though for those clean sheet points.
Ultimately I can see a lot of transfers being done to attack any team that has a double coming up. Chelsea will have a few, but its only really their defence that appeal. Arsenal will have some too and Saka is someone I've had on my shortlist to bring in once their blanks have passed.
Another tactic will be to target those playing Norwich and Watford, I think they are both down this season and are good to target for goals. 
What is your target for the end of the season?
Just to try and finish as high as I can, inside the top 100K for sure but would be good to break top 50K. I try not to set myself an exact target as you start to chase places with a few weeks to go and from past experience that's where it goes wrong. Let the other teams make the mistakes instead! Oh also to win a few mini leagues along the way would be good too.
One piece of advice for FPL managers from El Statto
Always play your own game. There is a lot of good content out there but you should use it to make informed decisions, rather than because someone else says you should. 
Need help planning for Gameweek 27 take a look at our latest article, How to manage Blank Gameweek 27.