How to manage Blank Gameweek 27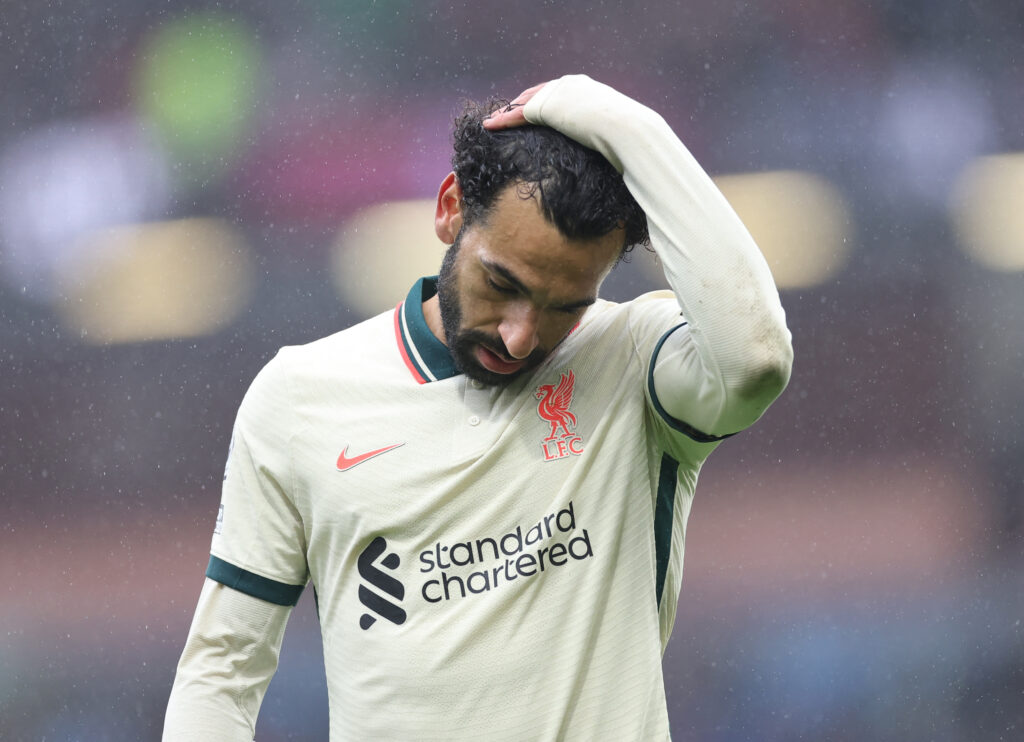 Blank Gameweeks are a difficult for FPL managers to navigate. When teams blank there needs to be careful consideration of which players should be transferred out and which should be benched. We look at Blank Gameweek 27 and the best ways for FPL managers to manage this week.
The Carabao League Cup Final between Liverpool and Chelsea has set up Gameweek 27 to be a Blank Gameweek. Originally four teams were due to blank, Liverpool, Arsenal, Chelsea and Leicester. However, Leicester have now had their fixture against Burnley rearranged meaning they will now play.
Liverpool and Arsenal both playing twice in Double Gameweek 26. This is immediately followed by a blank, thus causing headaches for FPL managers.
Possible Blank Gameweek 27 strategies
Use your bench
Most managers will likely triple up on Liverpool players for Gameweek 26, as well as having Arsenal's Aaron Ramsdale. For managers with just those four blanking players it will be easy to move those players to the bench and use the rest of the squad during Blank Gameweek 27.
However, this strategy relies on managers having a second playing goalkeeper as well as not having any outfield players from Arsenal or Chelsea.
Use your bench and transfers
For managers who have more than four players (including a goalkeeper) not playing Free Transfers will be key. Managers will need to think carefully about which player they are happy to sell long term as ideally you don't want to use transfers moving them out and back in again the week after.
There will also likely be a number of points hits taken ahead of Gameweek 27. It will not be an issue for managers to take hits. Although, hits should be used wisely to target players who managers want to hold long term.
Managers could also target Burnley for their Double Gameweek this week as this will spread the risk of a points hit.
Free Hit
The Free Hit could be played this week. Managers could use it to us the money invested in their Liverpool assets to target other premiums. This allows them to attack Gameweek 27 whilst also maintaining their Liverpool players for the long term.
If managers have both Free Hit chips still to play this could be a good option. However, if managers have already used one of their Free Hit chips then it might be wise to hold it. Gameweek 30 is likely to be a big blank Gameweek if all of the Premier League sides progress, as expected, in the FA Cup.
What are the FPL community planning to do in Blank Gameweek 27?
We asked members of the FPL community what their plans were for managing Blank Gameweek 27.
Free Hit plans
By now we all know that Liverpool and Arsenal have the best fixtures in Gameweek 26. Owning five players from those clubs in your team will likely be key. However, this may cause issues in Gameweek 27. This makes Gameweek 27 the right time to play a Free Hit. Doing this will also allow managers to target Burnley's more favourable Double Gameweek, which falls in Gameweek 27.

Fantasy Football South Africa
Using free transfers
Even though I do still have two Free Hit chips I have no intention to play one of them in Gameweek 27. As things stand I'll have 11 players in Gameweek 27 without taking any hits. I'll be on triple Liverpool like everyone else, as well as an Arsenal defender who I brought in for Double Gameweek 26. My Gameweek 27 plans are made easier as I have sold Gabriel Martinelli, for Alexis Mac Allister because of Martinelli's sending off vs Wolves. I'll likely just swap the Arsenal defender for either Tarkowski or Ben Mee for their double vs Palace and Leicester. These are two teams who aren't best at defending set pieces and bench my triple Liverpool.

FPL Rabbi
I played my Wildcard in Gameweek 24. When doing so I made sure to put myself in a strong position to tackle Blank Gameweek 27 with as little hassle as possible. As things stand, I have 10 players available with triple Liverpool (Alexander-Arnold, Salah and Jota) and double Arsenal (Ramsdale and Martinelli) occupying the final five spaces.

The plan is to bench Ramsdale, Alexander-Arnold and Salah and one of Jota or Martinelli. Whoever I chose to bench between Jota and Martinelli will stay in my squad for the mid to long term. The other will make way for player who plays in Gameweek 27. Most likely I will target Cornet for Burnley's Double Gameweek.

Right now my gut feeling is to sell Jota and keep Martinelli as Jota's minutes could be managed with the arrival of Luis Diaz, and the return of Champions League football.

FPL ChimpParadox
Taking a hit
Since I only have one Free Hit chip remaining, I am aiming to use that in Blank Gameweek 30. I will only have four outfield players who blank in Gameweek 27 (Smith Rowe and triple Liverpool). This means with a free transfer and likely additional hit I can adjust my team and field a full 11. Captaincy will be a Burnley player, most likely Weghorst if fit.

Pilot Flame
I still have both my Free Hit chips left, however I have no plan to play one in Gameweek 27 as I can fill a full 11 by taking maybe one hit. I'm happy to bench the likes of Salah, Trent and an Arsenal player while selling Jota to bring in someone else. I feel like Jota's minutes will be managed moving forward with new signing Luis Diaz also potentially taking some of his minutes.

Football Chatbox
Not fielding a full XI
As part of my wildcard in Gameweek 24, I was able to set myself up for Gameweek 27. With only four players blanking (Salah, Robertson and TAA from Liverpool, and Martinelli from Arsenal) I should be able to manage Gameweek 27 as long as there are no injuries. Fielding a full starting XI should be achievable using my free transfer.

I am also well positioned for the Burnley double with Pope and Weghorst, if he recovers with one of them likely to take the captains armband.

However, looking at my squad , I will want all four players who blank back for Gameweek 28 , so I could see myself lining up with 10 players and hoping for damage limitation, and rolling my transfer for more options going forward.

FPL Shake n Bake