Double Gameweek 34: Use the remaining Triple Captain chips on Haaland?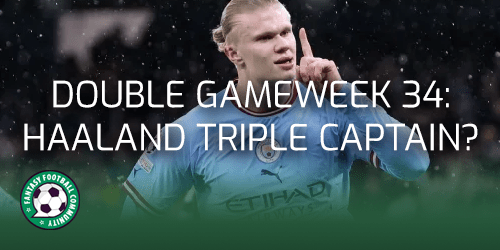 Although a lot of hype was put into the Triple Captain usage of Gameweeks 20 and 22, there are still over 50% of Fantasy Premier League (FPL) managers that are yet to activate it.
With time ticking away, this season's default decision has usually been to hand the armband to phenomenal Erling Haaland. He even has a promising-looking Double Gameweek 34. Should managers stop overthinking and just use their Triple Captain chip on Haaland?
Let's look into both the reasoning and alternative options.
DOUBLE GAMEWEEK USAGE
On almost all occasions, the logic is to use Triple Captain at a time when that player features twice. Double the game time, double the appearance points and double the chances of FPL returns.
| Double Gameweek 34 | Double Gameweek 36 | Double Gameweek 37 |
| --- | --- | --- |
| Brighton and Hove Albion | Brighton and Hove Albion | Brighton and Hove Albion |
| Manchester City | Newcastle United | Manchester City |
| Manchester United | | Manchester United |
| Liverpool | | Chelsea |
| West Ham United | | |
| Fulham | | |
This season has no more blanks and Man City are one of three sides to have multiple double gameweeks. The ones that look most appealing are City's Gameweek 34 (v Fulham and West Ham), Brighton's Gameweek 34 (v Wolves and Man United), Liverpool's Gameweek 34 (v Spurs and Fulham) and Newcastle's Gameweek 36 (v Leeds and Brighton).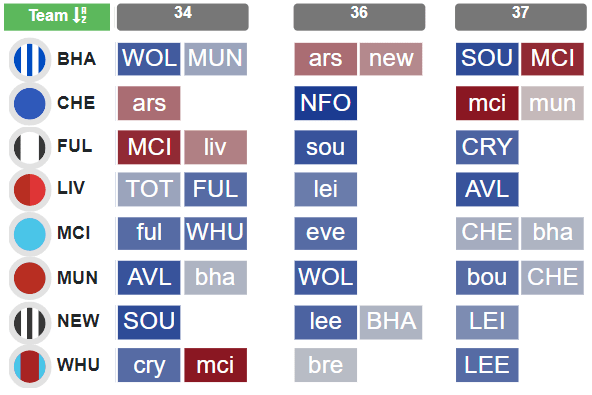 PEP ROULETTE?
Another factor that needs to be taken into account is the infamous 'Pep Roulette', where manager Guardiola rotates his many attacking options to the frustration of the FPL community.
Their two Champions League semi-finals against Real Madrid sandwich Gameweek 36, meaning there are four days between the second leg and Chelsea (H).
As seen in this Fantasy Football Scout article from a few weeks ago, Haaland has not been rested for European matches. Five of his Champions League appearances have been surrounded by a game before and after. Encouragingly, he wasn't benched for any of them and his half-time removal against Leicester came after scoring two goals and 12 FPL points.
At this stage of the season, it's unlikely that Haaland is a rotation risk. Combine that with his great pair of Gameweek 34 matches and the decision is obvious.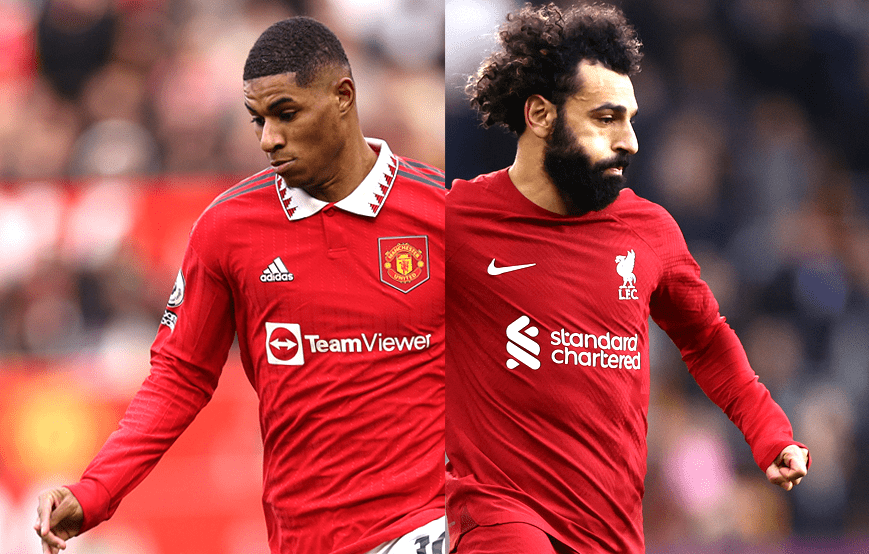 OTHER CONTENDERS
Unless, of course, the FPL manager has different intentions at this time. Whilst making him Triple Captain will give enough differential gain over the majority, the temptation for those chasing mini-league rivals and trying to rescue an under-par season is to look elsewhere.
For example, Mohamed Salah is at home twice during Double Gameweek 34. His last seven starts have delivered eight goals and a share return to form.
In the same week, Brighton's Kaoru Mitoma hosts Wolves and Man United, although there could certainly be tiredness after playing all 120 minutes of Sunday's FA Cup semi-final.
It may be the same for Marcus Rashford, so his Double Gameweek 37 versus Bournemouth (a) and Chelsea (H) has more haul potential. He is without the distraction of European competition.
In fact, what about Alexander Isak at Newcastle? His Double Gameweek 36 is against Leeds (a) and Brighton (H) but the main concern regards sharing minutes with similarly in-form Callum Wilson.
CONCLUSION
Chasing managers could very well succeed by using the Triple Captain chip on Salah or Rashford. However, FPL is about allowing the best players to bring in the most points.
Putting the golden armband on Haaland will already bring a big rise in rankings when he scores., as most active managers will simply have him as a regular captain. Sometimes it's best not to overthink the game. He's Erling Haaland.