Community Team Reveal Gameweek 17 – Marc Jobling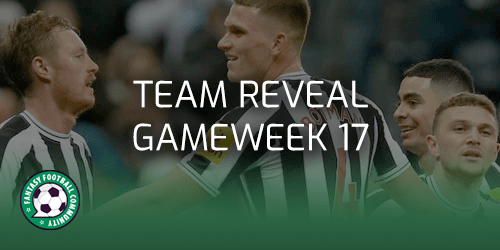 Each Gameweek brings an FPL community team reveal. As a result, that person gives insight into their transfers, captaincy and future plans.
---
Ahead of Gameweek 17, it's the turn of Marc Jobling tell us what he is doing to his team.
Merry Christmas and thanks for the team reveal. So how did the first half of your season go?
Merry Christmas! I was very happy with the way things were going, after a frustrating 2021/22. My decisions were sensible and logical things were happening. Then, as always, ridiculous bad luck started and just would not stop, meaning my Gameweek 12 ranking of 20k is now at 186k.
Those last weeks were traumatic. Phil Foden benchings, seeing highly-owned Harry Kane score every week etc. As a Newcastle fan, let's just say the Nick Pope clean sheets and revival of Miguel Almiron have brought mixed emotions.
With unlimited free transfers, what does your defence look like?
Below is what I'm roughly on but several 60/40 decisions could change. The reason they could change is that I'm torn between picking players out of ownership fear or using gut feeling.
For example, I currently have Sven Botman to cover those with Pope. Doubling up on a defence and selecting Newcastle players are things I don't like to do, yet fear is currently in control.
Perhaps the 'right' thing is to cover Chelsea's coverage with goalkeeper Kepa Arrizabalaga, with Diogo Dalot instead of Botman.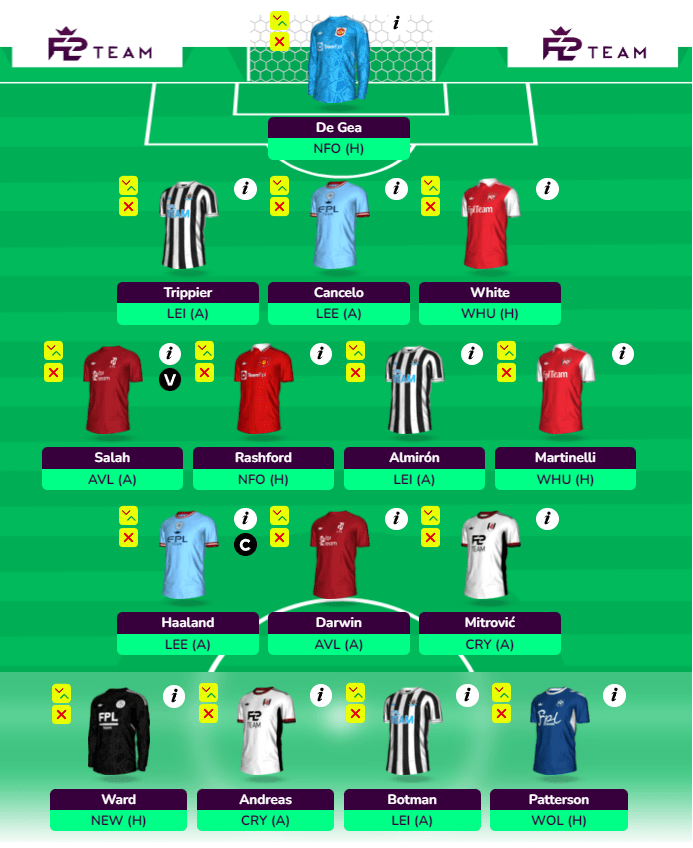 Meanwhile, what about your midfield and attack?
The main decision here asks whether to have Mohamed Salah or Kevin De Bruyne. Naturally, I'm always on Team Salah because KDB and I never seem to be on good FPL terms. Salah is a goal scorer and more likely to haul, whilst the Belgian has nicer early fixtures.
Also, for most of the six-week break I was set to include Kane in a 'threemium' but now find Darwin Nunez impossible to ignore. Not that I want two Liverpool attackers, so maybe that puts De Bruyne back in.
Dejan Kulusevski is a great way to cover Kane but selecting him means having to go without Almiron or Gabriel Martinelli. Fear of high ownership coming into play again!
I'm even starting to doubt Aleksandar Mitrovic's temper on four yellow cards. A late switch could see him become Anthony Martial, so Kulusevski then replaces Marcus Rashford.
So are any future transfers being planned?
At least if the above team occurs, there is £3.2m in the bank to fix most regrets and offer flexibility.
I truly believe in picking a long-term defence that rotates well, so that precious transfers can focus on midfield and attack. De Bruyne can still come in for Man City's two Double Gameweeks, with Leandro Trosssard and Rodrigo's fixtures about to get good.
Ivan Toney could come in for Mitrovic but that obviously depends on non-football matters.
Finally, what about captaincy?
For all the squad alterationss, the general rule of captaining Erling Haaland will not change. That also impacts whether to have two or three premiums – if the others aren't getting the armband, there's not much value in them.
Good luck and thank you for the team reveal!