Best picks for Bundesliga Matchday 3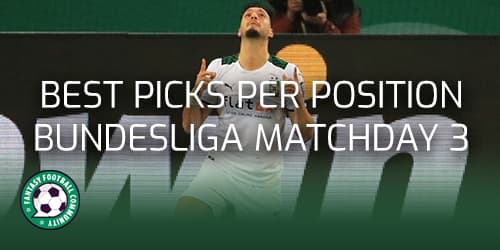 FBL Thinker is back ahead of Bundesliga Matchday 3 with his top three picks by position. Last season's fourth in the world, shares who he thinks will be the best picks for Matchday 3.
Matchday 2 had been an exciting one with Augsburg sealing an upset win against Leverkusen and Schalke snatching a last minute draw against Gladbach. Matchday 2 was good for me and I accumulated 146 points moving to an overall rank of 57. So keep following the picks to get to know about the best players for the matchday and improve those fantasy scores!
Now we move on to Bundesliga Matchday 3 and below are my picks for the upcoming Matchday.
FORWARDS
Marcus Thuram £10.7m
Thuram has continued his excellent pre-season form scoring two goals and providing an assist in his two Bundesliga starts. A home match against bottom dwellers Hertha Berlin ,who are conceding a lot of goals, provides an good opportunity for Thuram to continue is goal scoring run
Jamal Musiala £12.8M
Musiala has stepped up big time this season and scored for the second successive match for Bayern. His form means he currently looks like the best forward Bayern. Therefore he should be an essential pick in our fantasy teams.
Sadio Mané £16.3M
Mane didn't get on the scoresheet against Wolfsburg in Matchday 2 and missed a big chance in the match. However, we know what a consistent goal scorer Mane is. Therefore a match against leaky Bochum will be the perfect opportunity to regain his goal scoring touch.
MIDFIELDERS
Christopher Nkunku £15.7M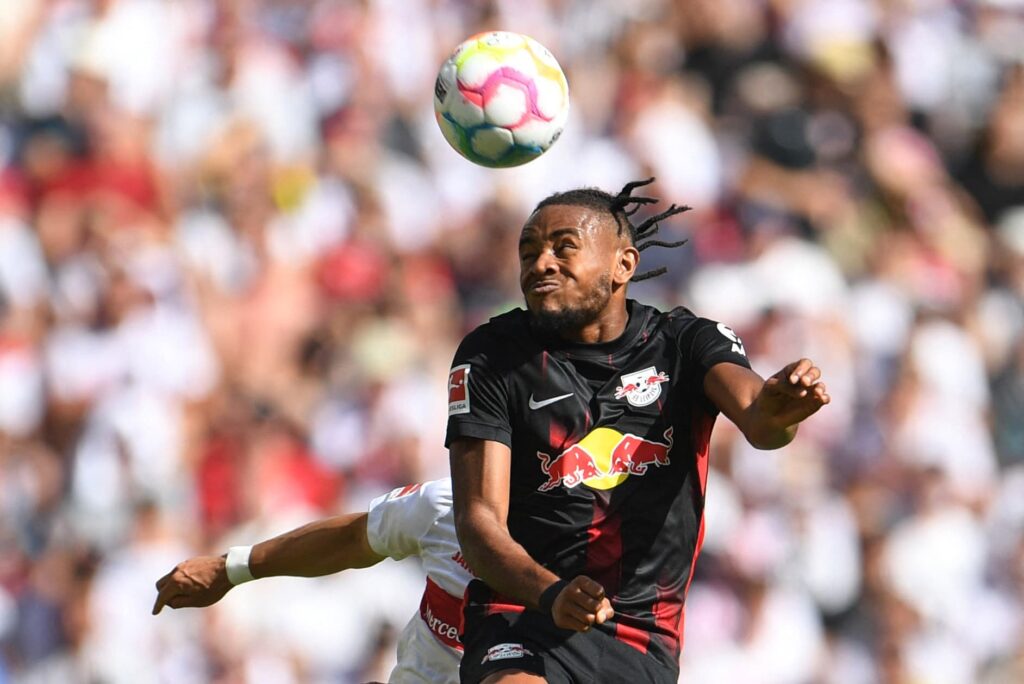 Nkunku is off and running this year scoring in his second successive match. He is looking sharp and is an essential midfielder in our fantasy teams irrespective of the opponents.
Jonas Hofmann £14.3M
Hofmann is the chief creator in the Gladbach midfield. He scored in his last match against Schalke and is expected to do very well playing at home against Hertha Berlin, who have conceded a lot of late.
Joshua Kimmich £15.8M
Kimmich is one of the most consistent performing fantasy assets in the game. The midfielder registered a 15 pointer in Matchday 1 and a 17 pointer in Matchday 2. With a goal and an assist already he will be looking to add to it when they play Bochum.
DEFENDERS
Benjamin Pavard £11.6M
Pavard has been the best performing defender in the game with a 10 pointer in Matchday1, followed by a massive 22 pointer in Matchday 2. He is creating chances from the right, winning tackles and looks good for another good fantasy point return against Bochum.
Nico Schlotterbeck £12.3M
Schlotterbeck looks to be the leader in the Dortmund backline. He is winning most of his tackles and aerial duels. In Matchday 2 be faces promoted Weder Bremen, and is expected to keep a clean sheet. He may also chip in with an attacking return.
Ramy Bensebaini £11.3M
Bensebaini is playing as the left wing back for Gladbach. He has already scored a goal and is involved in attacks from the left. In Matchday 2 he faces Hertha Berlin who have been goal shy, there is a good possibility of a clean sheet along with some attacking returns.
GOALKEEPER
Yann Sommer £8.8M
Sommer plays against a Hertha Berlin in Matchday two. Berlin have only managed to score two goals and have eight shots on target in their opening two matches. There is a good chance of a clean sheet along with save points in this match for Sommer.
Mark Flekken £10.1M
Though Freiburg conceded three goals against Dortmund, but Freiberg's defence remains one of the best in the league. Therefore, Flekken behind that defence stands a good chance of keeping a clean sheet against Stuttgart.
Koen Casteels £10M
Casteels put up a good show against Bayern. He saved six shots on target and got eight points even after conceding twice. A home game against Schalke Casteels could be a viable option as he can keep a clean sheets and earn some save points also.
You can check out all out previous Bundesliga content here.