Budget teams and assets to target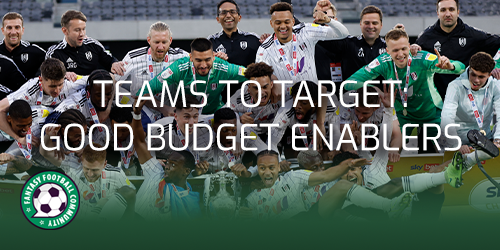 Here we take a look at budget teams and assets to target during different periods of the season. This will help highlight the best and worst times to invest in those cheap FPL assets.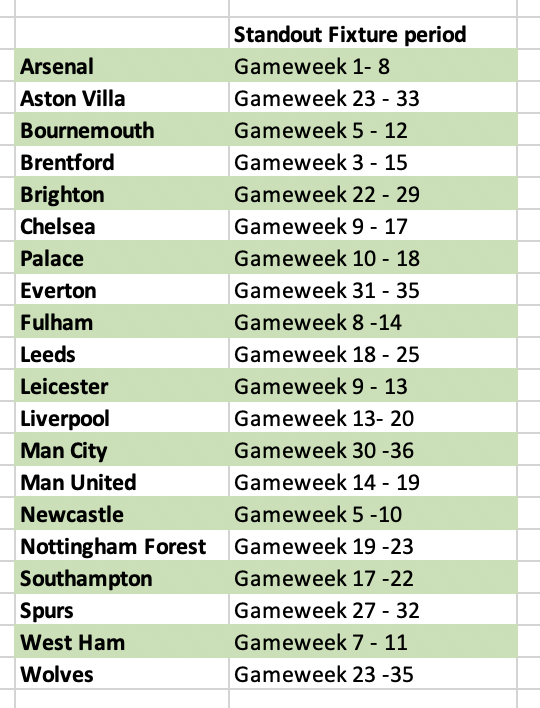 Using the graphic above we will be able to pick out the best sets of fixtures from the budget teams and reel off players we think could be great budget enablers within your FPL teams.
To check out the full fixture difficulty for each team: Fantasy Football Scout – Members Area
Bournemouth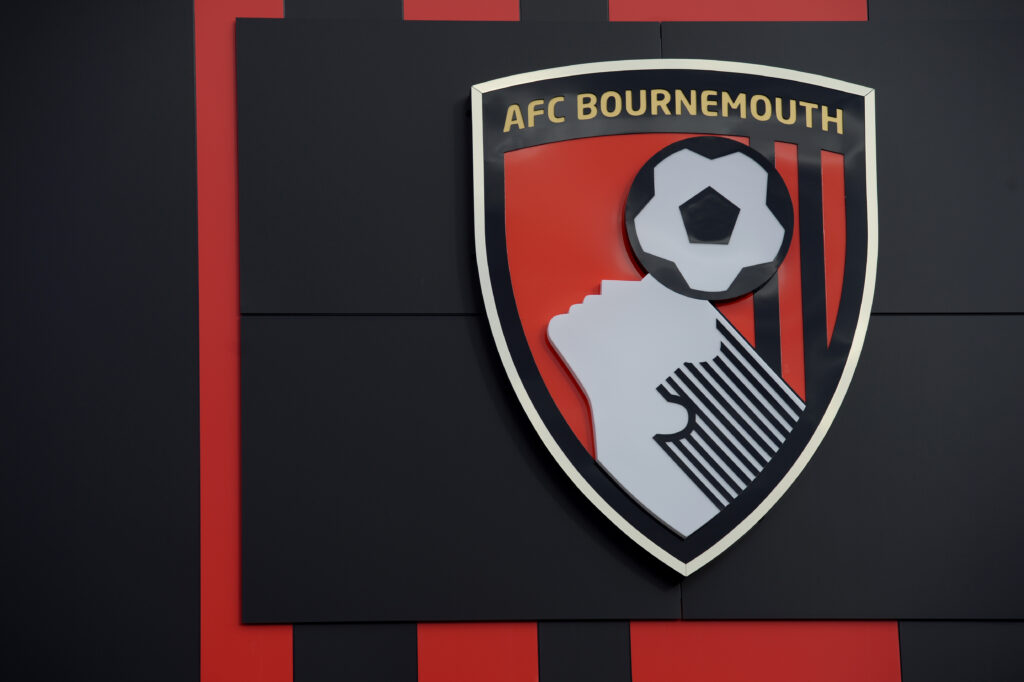 Game weeks 5-12 are definitely one of if not the best period of fixtures for the Cherries. Bournemouth go without facing a difficult fixture for Eight game weeks which is a fantastic time to bring in their predicted cheap assets. Bournemouth play WOL, NFO, BHA, NEW, BRE, LEI, FUL and SOU in that period.
Assets
Solanke: The forward notched up an impressive 29 goals and seven assists last season for Bournemouth. The standout option for the newly promoted side and taking penalties. We predict his price could be 6-6.5 million in the new season.
Travers: The Bournemouth keeper is predicted to come in at a nice 4.5 million in the new 22/23 campaign. Last season Travers managed a massive 20 clean sheets from a potential 45 matches. With the right timing bringing the Cherry in could be a very good move.
Zemura: Another player who had a great season for Bournemouth. The attacking left-back played 33 matches, scored three goals, created one assist and kept 15 clean sheets. That resulted in a nice total of 19 returns from a potential of 33 matches. Even better is that Zemura is also very likely to come in at 4.5 million.
Brentford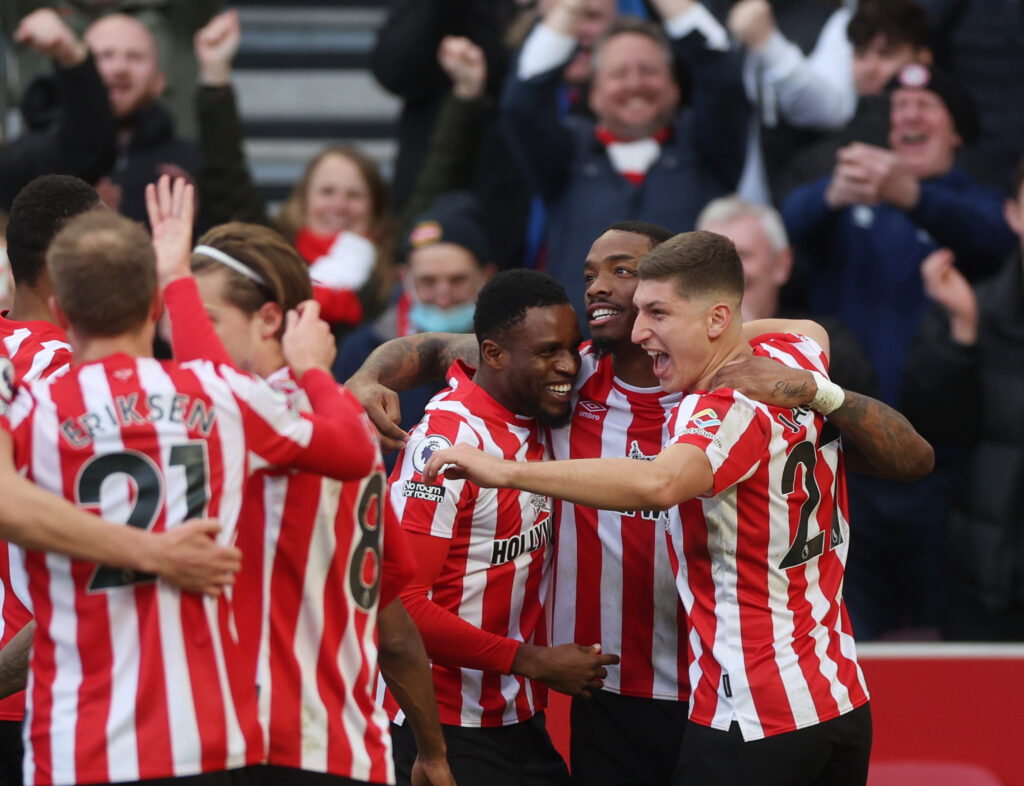 Brentford only play one difficult fixture in the first 10 game weeks according to the fixture ticker. We have also highlighted their standout period looks to be game weeks 3-15. Starting with Brentford assets could really enable the rest of your team early on.
Assets:
Raya: The Spanish keeper notched up 24 matches last season for Brentford with a total of eight clean sheets. Keeping a clean sheet in a third of his matches and also averaging 3.3 saves per match. Great signs when looking at a cheap goalkeeper especially when he is likely to come in at 4.5 million.
Toney: The fixtures are there for Toney to really do well in. Being the Brentford focal point of attack means potential for points. In the Premier League last season Toney played 33 matches, scoring 12 goals and creating five assists. This mean that Toney returned 17 times out of a potential of 33 matches and averaged a return every other match.
Fulham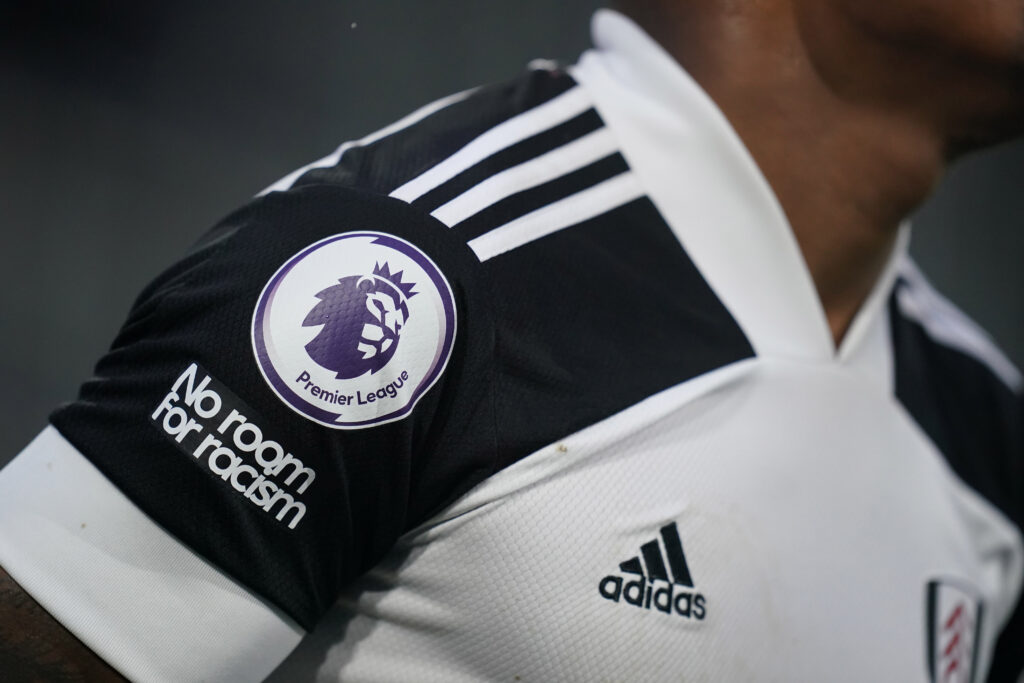 We have noted that the standout period for Fulham is game week 8-14. Within their standout period the promoted side play the likes of Nottingham Forest, Bournemouth, Everton and Leeds who could all struggle this season.
Assets
Mitrovic: We think the Serbian could come in at around 6.5 million in the new season. The forward managed a record breaking campaign in the Championship last season. Playing 44 matches, scoring 43 goals and creating seven assists. This meant that Mitrovic returned a massive 50 returns in the Championship and hopefully carries his form into our FPL teams in the upcoming season.
Wilson: The Welsh wizard contributed massively to the Cottagers promotion. Playing 41 matches, scoring 10 goals and creating 19 assists. With 29 attacking returns last season FPL players will hope that Wilson can carry on that great form in their standout fixture period.
Robinson: The American international is also likely to come in at around 4.5 million and we think he could be worth a selection. Last season the left-back came away with two goals, four assists and 13 clean sheets. 19 returns in the 36 matches Robinson played meant that he had returned in just over half of his matches.
Leeds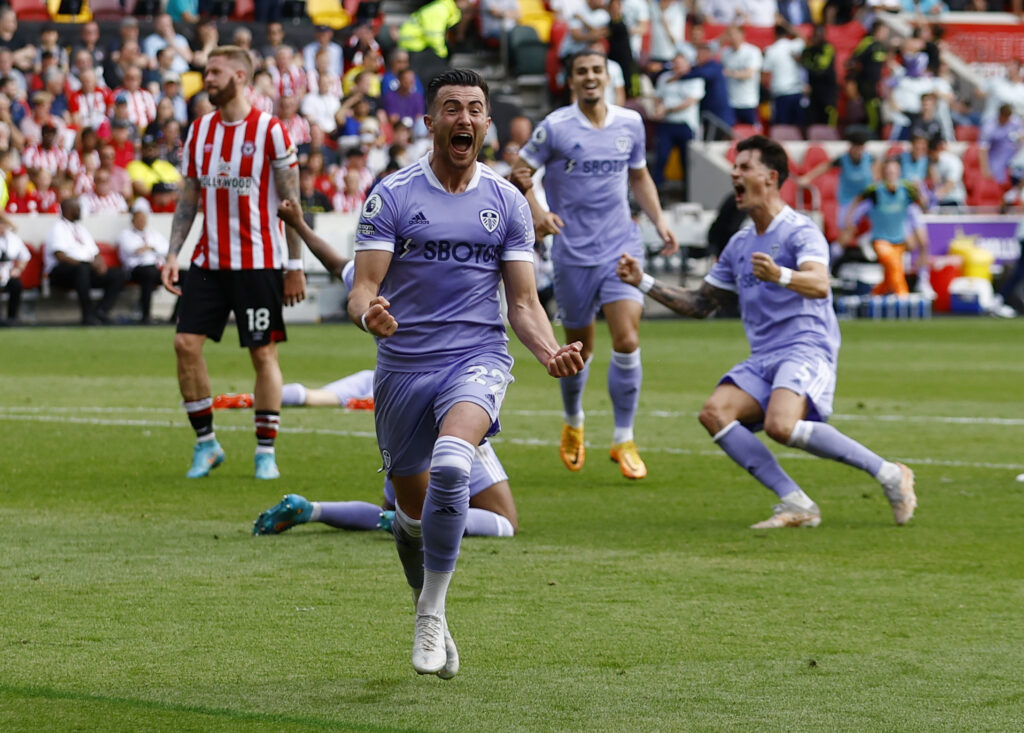 Leeds have up and down fixtures but have a great period in game weeks 18-25. Leeds have really invested well during this transfer window and they have not stopped yet according to multiple sources. With fresh key players back from injury managers could well see potential in some assets.
Assets
Bamford: With a change of manager and style as well as the fact Leeds narrowly avoided relegation we could see the forward come in at either 6.5 or 7 million. On penalties and recovered from injury Bamford could be fantastic potential in the new season.
Kristensen: The new Leeds right-back could come in at 4.5 million with predicted competition for game time with Ayling. However knowing what we know about the attacking Dane means he could well ease into pole position for game time. Seven goals and three assists for Salzburg last season and stellar performances in the Champions League mean we could have a gem on our hands.
Aaronson: The American international came in from Salzburg with Kristensen so already have a great playing chemistry on the pitch. The versatile attacker can play anywhere in a front three and could come in at 5.5 million or even cheaper in the new season. Definitely one to monitor.
Newcastle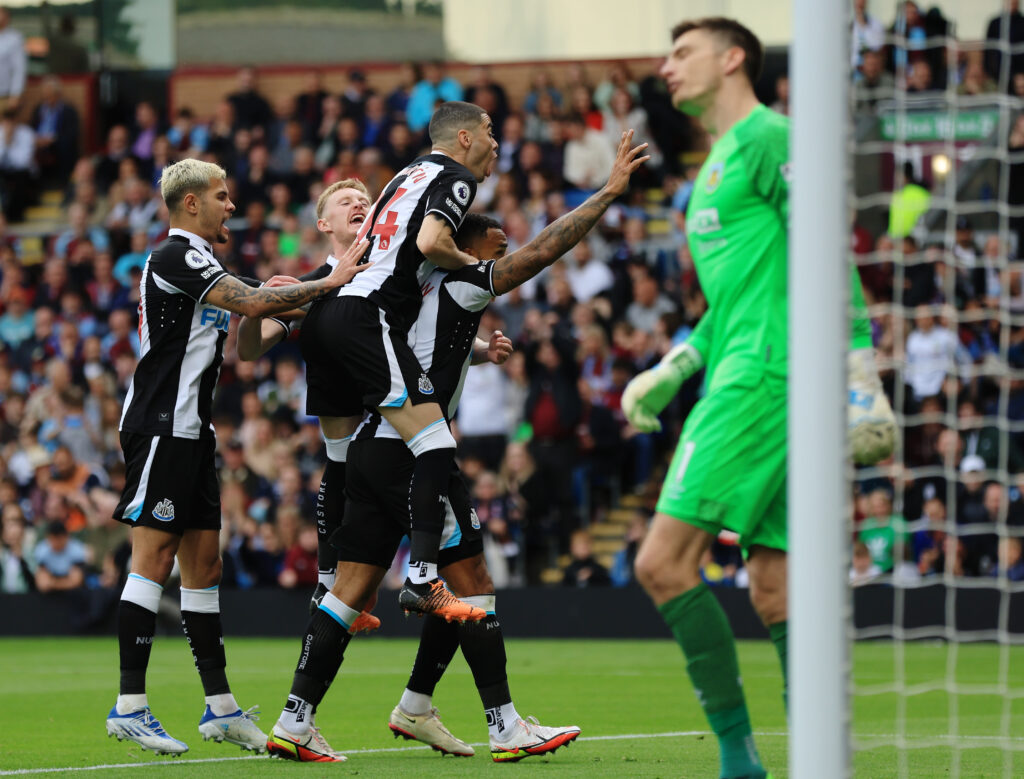 Newcastle have been unusually quiet during the transfer window considering their recent takeover. Eddie Howe did a fantastic job however taking Newcastle from the relegation zone all the way up to 11th, a hugely impressive turnaround. With all of that in mind its important to note their standout fixture period is between game week 5-10.
Assets
Wilson: The striker has been the main man for Newcastle when on the pitch. Taking penalties and being the focal point of the attack means that there is huge potential there. Newcastle still have time to strengthen their attack and I think that will only help Wilson.
Pope: Nick Pope has now officially become a Newcastle player. With only one tough fixture according to the ticker managers could even go with Pope from the beginning of the season if the price is right. We expect him to come in at around 5 million which could really attract managers.
---