Biggest disappointments of the FPL season so far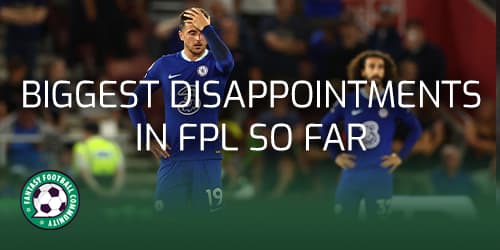 We are now a fifth of the way through the FPL season. With the international break in full swing now is a great time for FPL managers to reflect on the season so far and their current squads. Every season there are a number of players who become bandwagon assets who managers flock towards. However, there are also the players who have disappointing starts. We take a look at the biggest disappointments of the FPL season so far and whether they are still worth considering in our teams.
Players can be classfied as a disappointment for a number of reasons. It is always because they have returned less FPL points than FPL managers were expecting. Sometimes this means that they have had little to no returns, however in other cases they may have returned just not at the same rate as previous seasons or hit FPL managers expectations.
Mohamed Salah £12.9m
Salah has been the top FPL points scorer in three of the last five FPL seasons. As a result FPL managers expectations of the Egyptian are high. In addition, Salah started the season as the most expensive asset in the game and this comes with a weight of exception that the points returns will be large.
However, Liverpool haven't started the season with the same aplomb as FPL managers are used to. The Merseyside Reds sit eighth in the table although they have played a fixture less than many of the teams above them.
Liverpool have scored 15 goals in their six matches this season, however the data is squeed by their 9-0 victory over Bournemouth. After their first six matches last season Liverpool had scored also scored 15 goals. Whilst this was the most scored by any team at this stage of last season, this year Man City, Spurs, and Arsenal have all scored more.
Salah started the 2021/22 campaign on a high. In the first six gameweeks last season Salah scored five goals, in comparison to just two in the same number of minutes this season. He also has lower expected goals (xG) and expected goal involvement (xGI) this time around.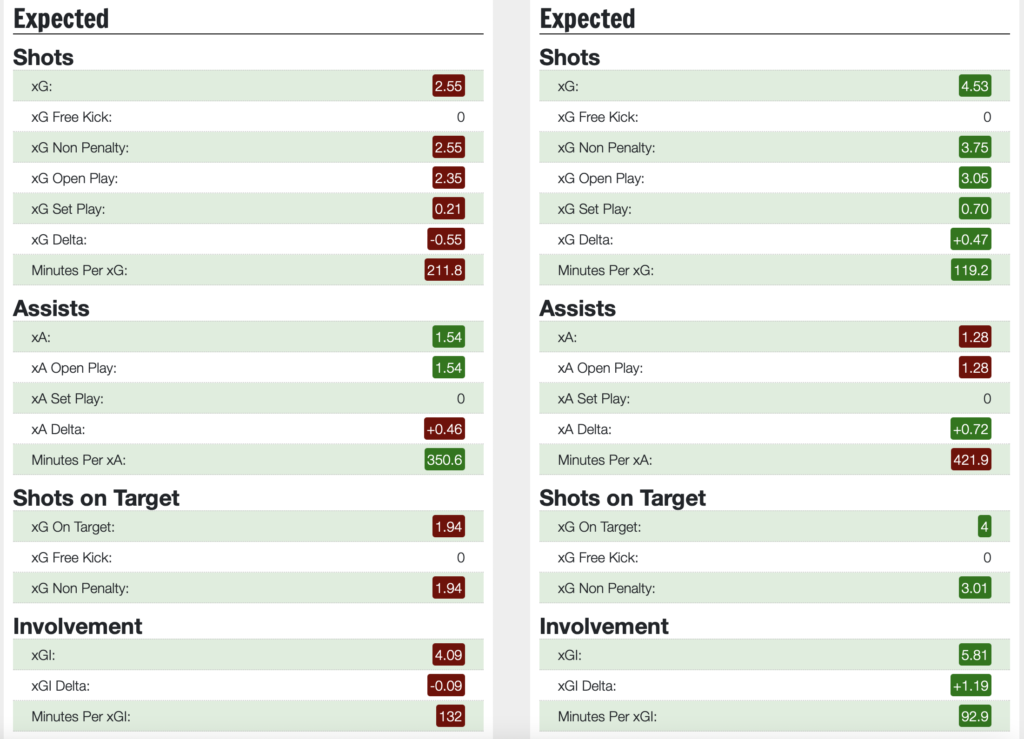 Salah in 2021/22 had registered 57 FPL points, compared to 38 now. This equates to it taking an extra 4.7 minutes for Salag to return an FPL point this season.
As a result of Salah's performances in recent seasons, FPL managers expect greatness from Salah. To date he has disappointed with his returnes, however Liverpool's fixtures and Salah's goal in the Champions League suggest that points could arrive soon.
Jarrod Bowen £8.2m
Bowen was the darling of many FPL teams last season. He was West Ham's highest point scorer and was exceptionally budget friendly for FPL managers. However, Bowen's price jump this season means that FPL managers expect more from the Hammer's midfielder than last season.
However, far from achieving more this season Bowen is yet to return any attacking points this campaign. So far he has just 15 points, compared to 26 after seven games last season. In 2021/22 Bowen had already registered a goal and an assist.
FPL managers disappointment in Bowen is highlighted by his price drop this season. Bowen started the season valued at £8.5m and has so far had three price drops.
Trent Alexander-Arnold £7.4m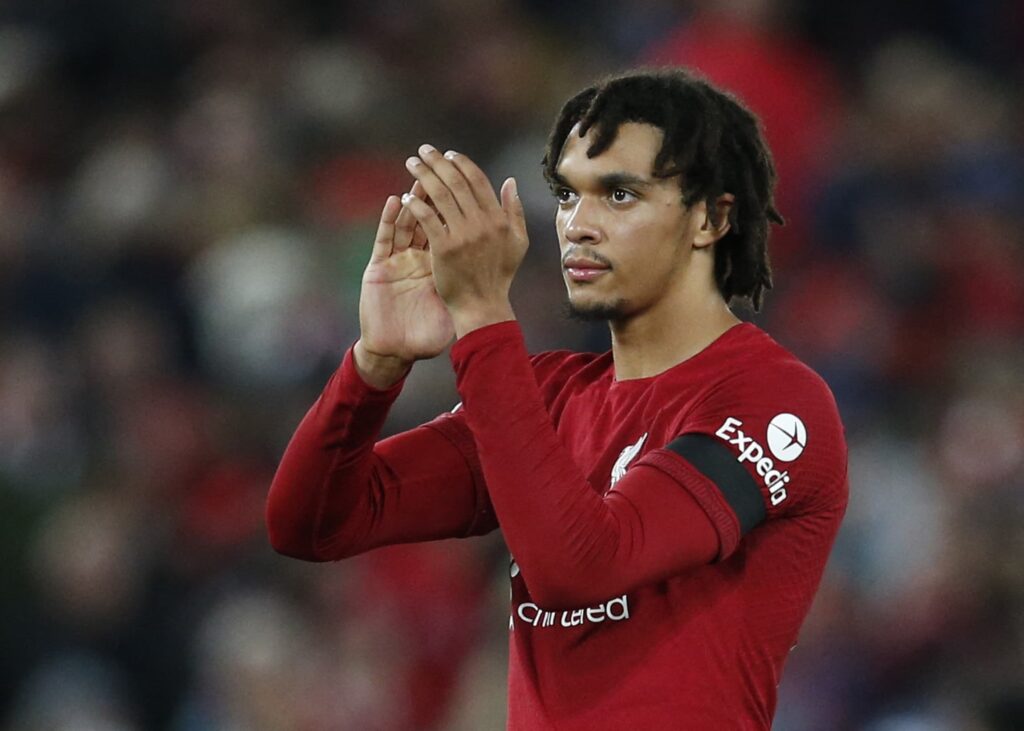 Liverpool were tied with Manchester City for clean sheets last season. Both sides kept 21 clean sheets in the 2021/22 campaign. However Liverpool have kept just two clean sheets so far, two fewer than Man City. The lack of clean sheets makes the Liverpool defence less attractive for FPL managers. This is especially true for Alexander-Arnold who was substituted on 58 minutes during one of the clean sheet appearances so he did not receive the clean sheet points.
Alexander-Arnold has already dropped £0.1m in price as disappointed FPL managers have sold the defender. Heading in to the next few weeks there is potential for clean sheets. However, FPL managers will likely want to see a more solid defence before spending so much of their FPL budget on Alexander-Arnold. Managers looking to replace Alexander-Arnold should check out our recent article.
Mason Mount £7.6m
Chelsea's Mount registered 169 FPL points last season. He was the eighth highest scoring midfielder in the game. This season however Mount has just one attacking return to his name and has returned only 14 points so far.
However, whilst Mount has been disappointing so far there is potential. Chelsea will likely experience some new manager bounce under Graham Potter with the blues having strengthen greatly in the transfer window. Chelsea's fixtures between now and the international break also suggest that Mount could go from being one of the biggest disappointments to target in the coming weeks.

Cristiano Ronaldo £10.2m
When Ronaldo arrived back in the Premier League last season many FPL managers expected greatness. We saw snippets of this, although his lack of minutes was a frustration to many. This season Ronaldo has played just 212 minutes, making only one start and coming off the subs bench five times.
His lack of minutes and no FPL returns mean that for many managers he is one of the biggest disappointments of the season so far.
Son Heung-Min £11.7m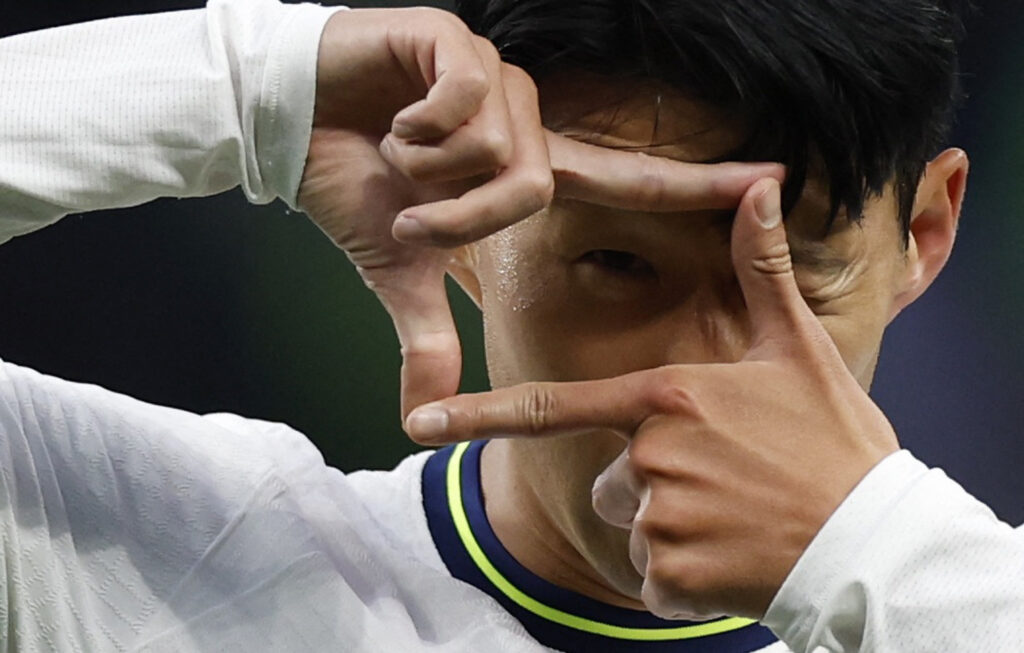 Up until his 14 minute hat-trick in Gameweek 8 Son was one of the biggest disappointments of the season so far. With one attacking return in the opening six matches he had taken three price drops to £11.7m. However, many FPL managers will now expect him to build on his returns in Gameweek 8 and no looker be one of the biggest disappointments.