Best match day FPL Tools: LiveFPL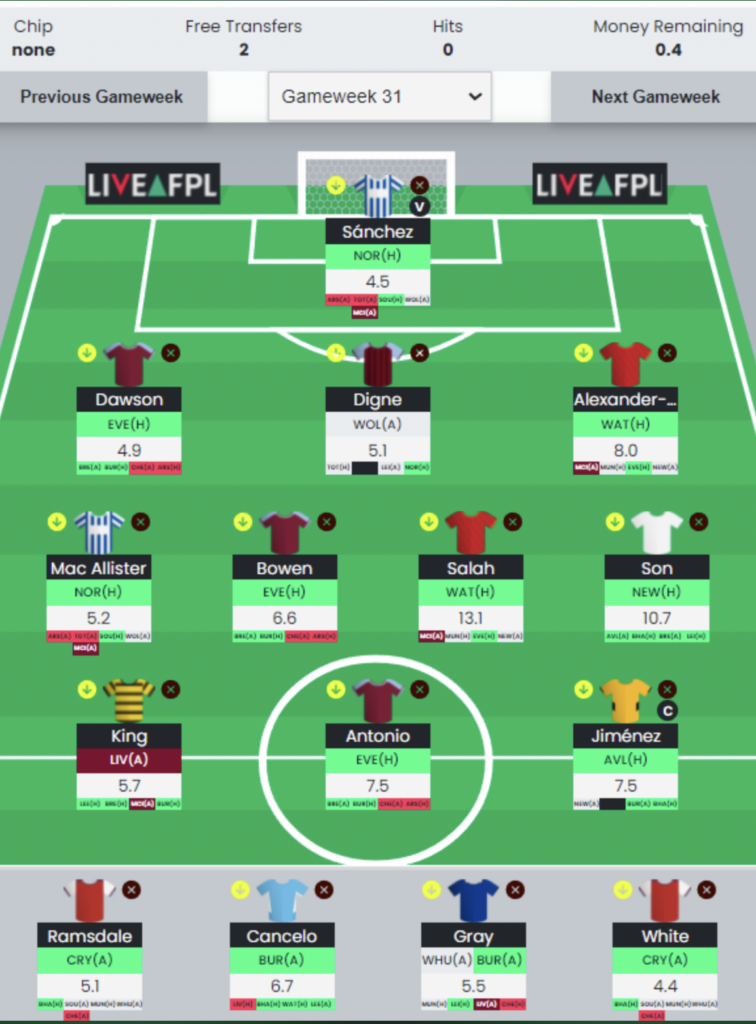 LiveFPL is one of the most loved and well used tools in the FPL community. Over the International break Ragabolly has given the site an update. We take a look at what's new over on LiveFPL and what continues to make it one of the best match day FPL tools.
New tools
Over on LiveFPL you can now sort players by any stat. This includes rank, tier (top 100, 1k, 10k, 100k, etc) and ownership.
The site will also now automatically updates selling prices and remaining chips for FPL managers. With security in mind LiveFPL only requires an FPL managers Team ID in order to do this.
Everyone is also able to use the planner without needing to signup! However, if you are a signed up to a free LiveFPL you can create up to 10 simultaneous plans and switch between them.
Managers without an account can create a plan that will remain saved for four days under a codename. You can enter this codename from any device to retrieve your plan.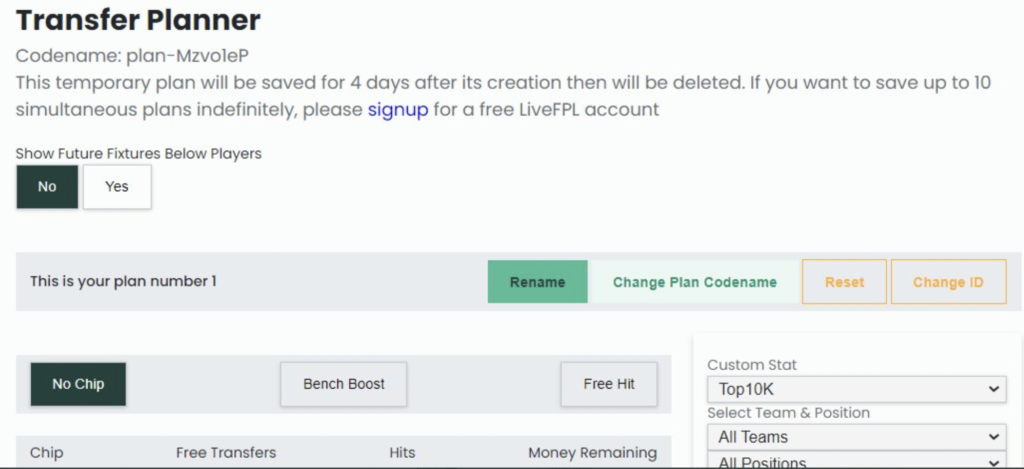 New look design
LiveFPL also now has a new look design.
The new design the transfer planner makes the system look smarter as well as clearer.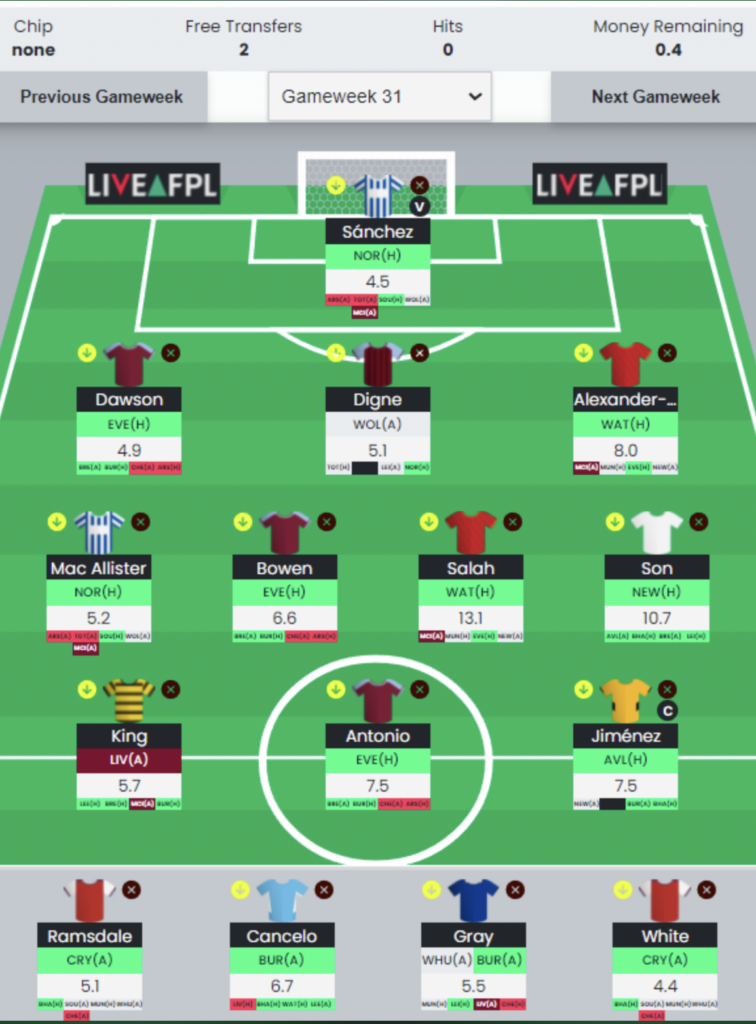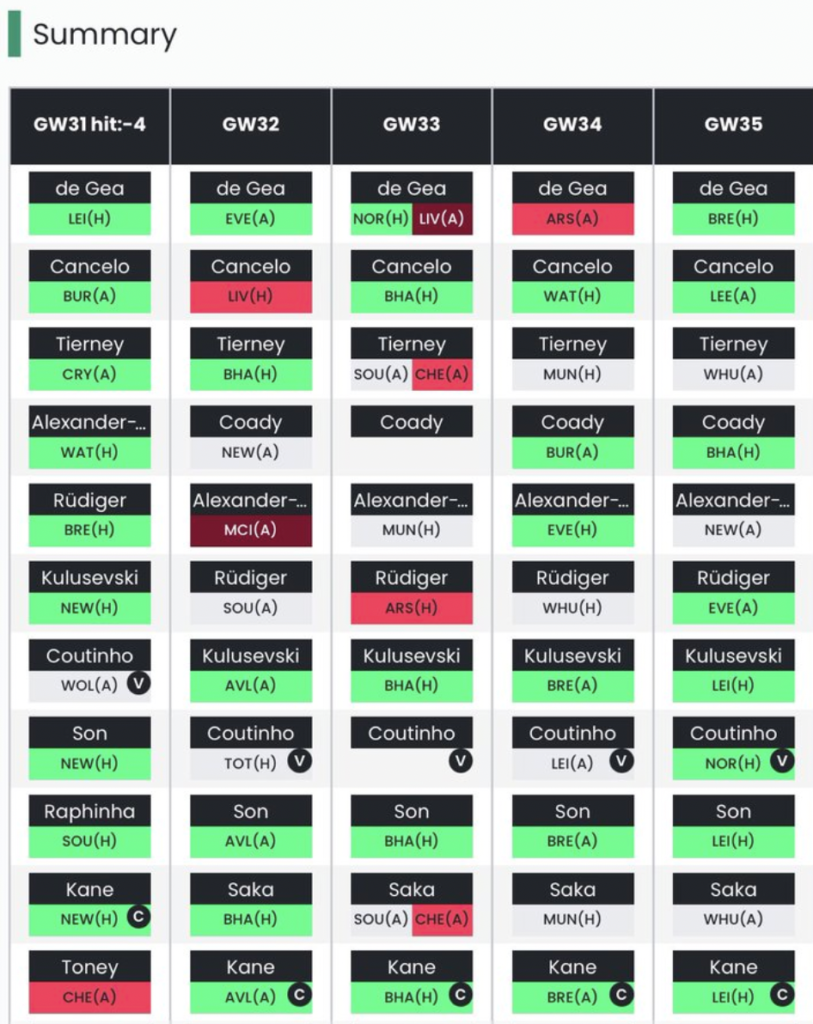 This is also true with the live points on match day screens.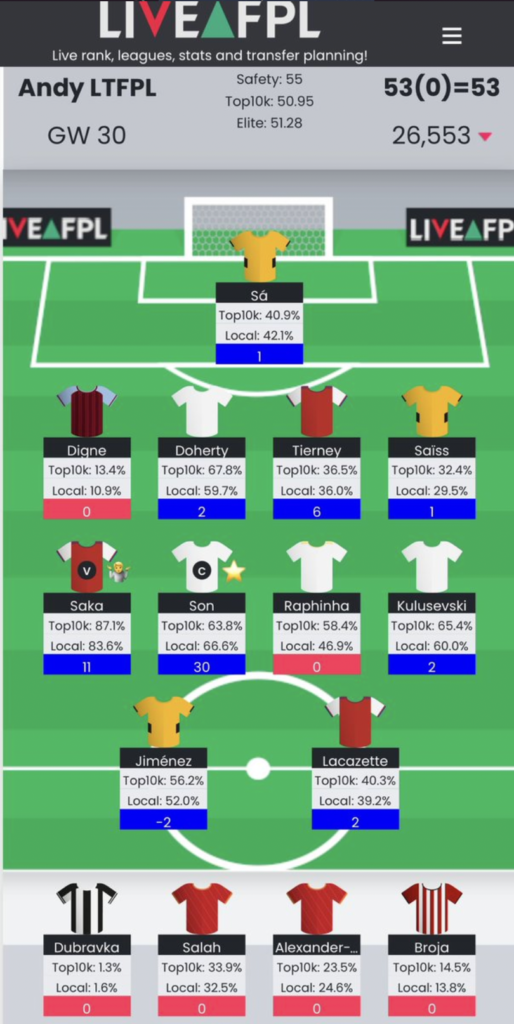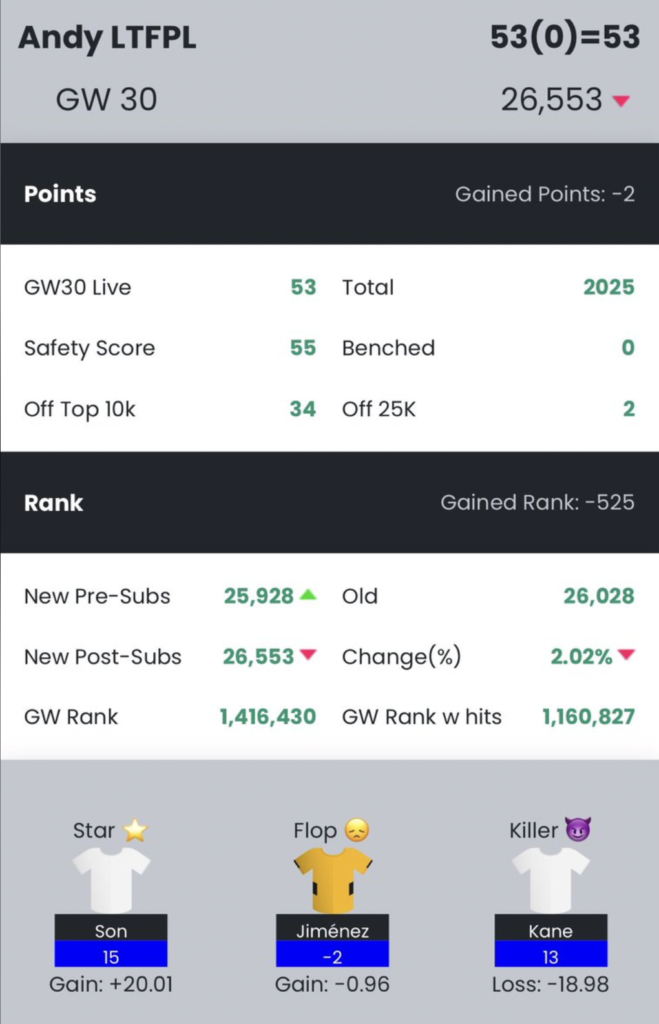 LiveFPL gives managers access to LiveFPL points and impacts whilst the games are in play. As well as being an excellent place to make FPL plans and follow what the managers around you are doing with their teams.
Community Chatter
The new upgrades have been a big hit on Twitter.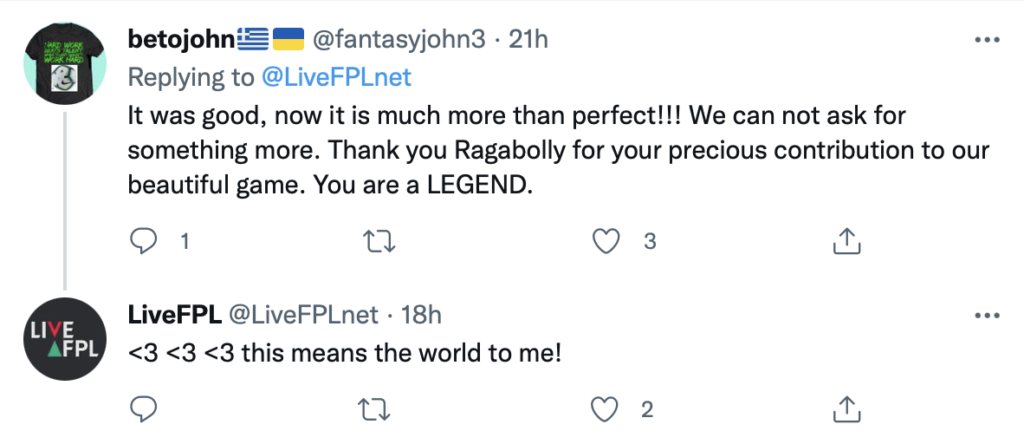 ---
Still making your final decisions ahead of the Gameweek 31 deadline? FPL Family's Sam shared her thoughts ahead of Friday's Press Conferences.