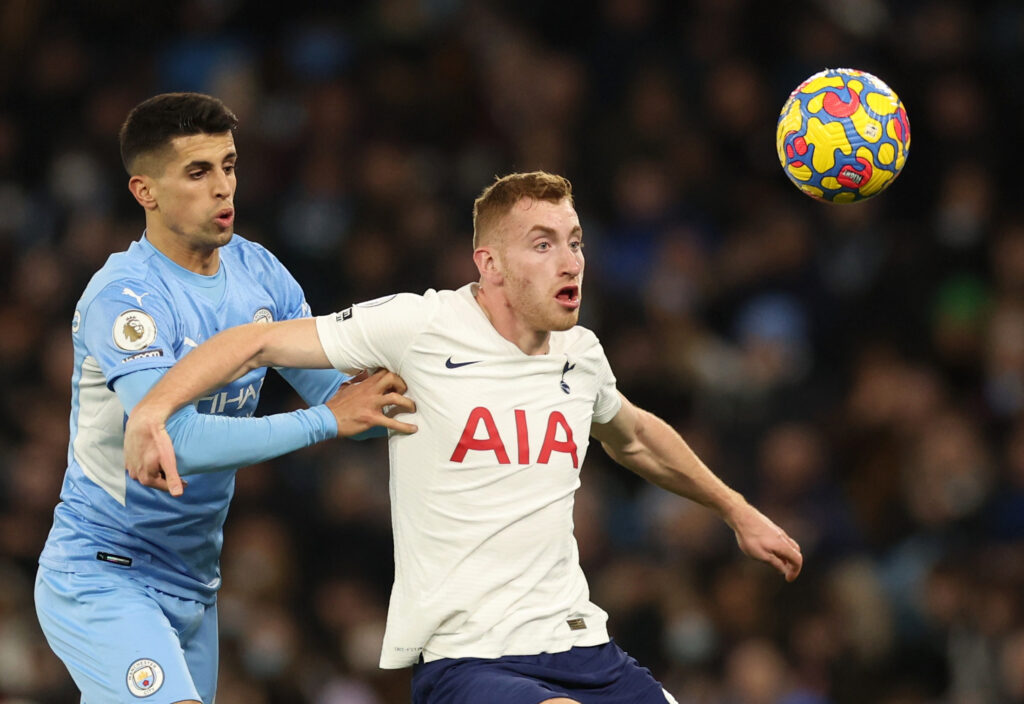 Over the international break FPLFamily's Sam has been sharing her Gameweek 31 Wildcard thoughts and plans. She updates us on her final Wildcard team, so long as Friday's press conferences don't throw up any unwelcome news!
The last two weeks have been spent tinkering with my FPL team, wondering on player availability and praying for no international break injuries. I now have the backbone of a squad that I am happy with. However with press conferences to come there will undoubtedly be a couple more tweaks before Saturday's deadline.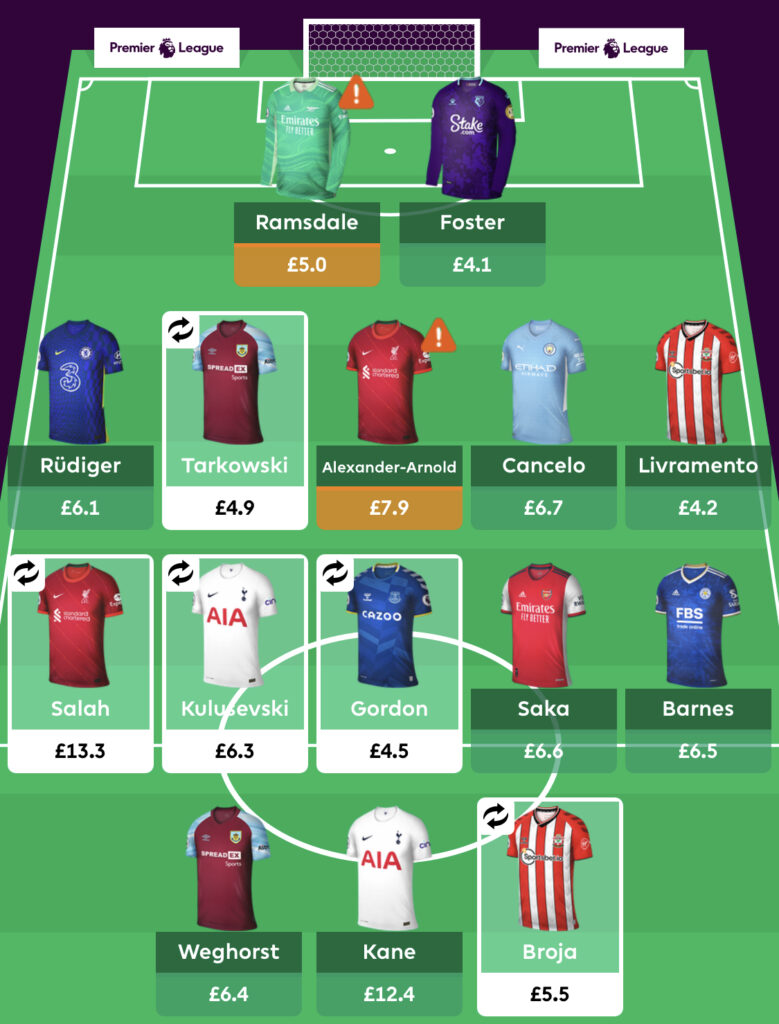 Non-negotiable players
There were a few key players who were always going to be imperative for my team going in to the final eight Gameweeks. Joao Cancelo, Mo Salah, Harry Kane and a defender from both Chelsea and Liverpool. Trent Alexander-Arnold would have been part of that list specifically had he not been flagged!
Players that were key targets on a Gameweek 31 Wildcard
Alongside the non-negotiable players there were another tier of players who were key targets in my Gameweek 31 Wildcard. Arsenal's, Bukayo Saka, a midfielder from both Spurs and Leicester as well as Wout Weghorst to target the two Double Gameweeks and strengthen my team ready for the Bench Boost chip. Goalkeeper Aaron Ramsdale was also part of this list. However, much like Alexander-Arnold I will now make a list minute call on him.
Budget Enablers
Tino Livramento has been a fantastic own this season. I still believe he continues to offer the perfect budget option in defence. I did look at moving him to Leicesters James Justin, however having just returned from injury I was worried about rotation. Especially with Leicester targeting the Europa Conference Trophy and the potential for them to play two games a week every week until the end of the season.
I have also really enjoyed owning Jacob Ramsey and I would have kept him had it not been for Blank Gameweek 33. Aston Villa don't feature in Gameweek 33 and this is when I am planning to Bench Boost, this means I needed a new budget option. Anthony Gordon has the Double Gameweek in Gameweek 31 so seems a decent choice especially as he is on some set pieces. However, his is a position that could still change. This draft leaves me with money to upgrade him, however I need to wait on injury press conferences before making a final decision on his spot.
Like teammate Livramento, Broja also has a Double Gameweek in Gameweek 33 which makes him the perfect cheap forward option. He will be able to add two matches from the bench as part of my Bench Boost squad.
Injuries
Both Alexander-Arnold and Ramsdale are currently flagged in the game. There has been a lot of chatter about Alexander-Arnold's fitness. Some parts of Twitter have claimed he is back in full training.
Whilst others have claimed that he is still training on his own.
If Klopp rules Alexander-Arnold available for Gameweek 31 I will hold him. However, if he says the defender isn't able to play then he could easily become Andy Robertson ahead of the deadline.
Similarily, I will be listening carefully to Arteta's press conference for news on Ramsdale. If Ramsdale is unavailable there are a few other options I will look at:
David De Gea £5.1m
Nick Pope £5.4m
Kasper Schmeichel £4.8m
Overall Gameweek 31 Wildcard
This team as it stands would give me three Double Gameweek players for Gameweek 31 and eight for Gameweek 33. It would also give me a full playing 15 avoiding the blanking teams in Gameweek 33. However, Tarkowski and Gordon could easily not be there by deadline. Those positions along with my injury flagged players will be last minute decisions.
---
Wondering who to captain in Gameweek 31? Check out our captaincy article to aid your decision making.