World Cup Fantasy top picks for Matchday 6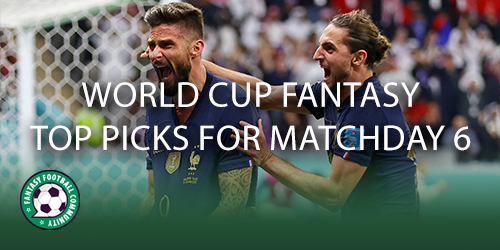 Here we will cover the World Cup Fantasy top picks for Matchday 6. We will use stats, team and player form to shortlist some of the best assets in the game for fantasy managers looking to build their squads.
The World Cup is progressing! Fantasy managers do not have long to get their squads ready for Matchday 6. Looking at the top picks for Matchday 5 can help focus on assets we think could do well rather than worry about the massive pool of players available to us.
Goalkeepers – Emi Martinez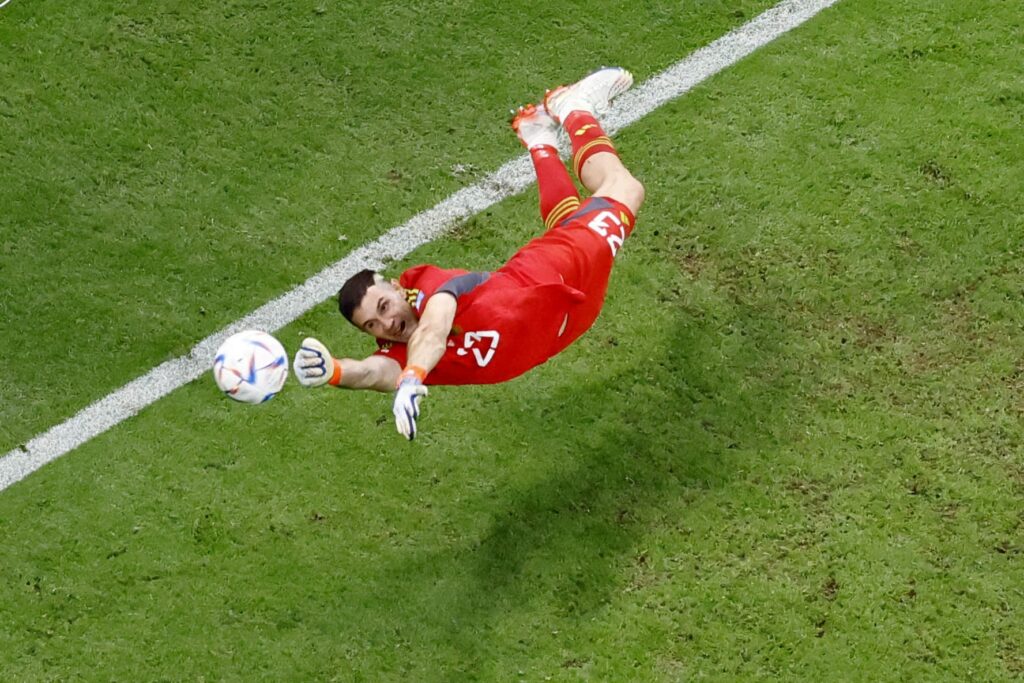 Argentina have had a successful campaign so far and that success has led them all of the way to the semi-finals. The South Americans have proved they can keep clean sheets in the competition and we could see another one in their match against Croatia in Matchday 6.
Croatia have been strong, but at times, they have been quite blunt in attack. That can be reflected in the fact they have only won one game in 90 minutes so far. Emi Martinez (£5.5m) could be a great option and his penalty saving qualities add to his appeal.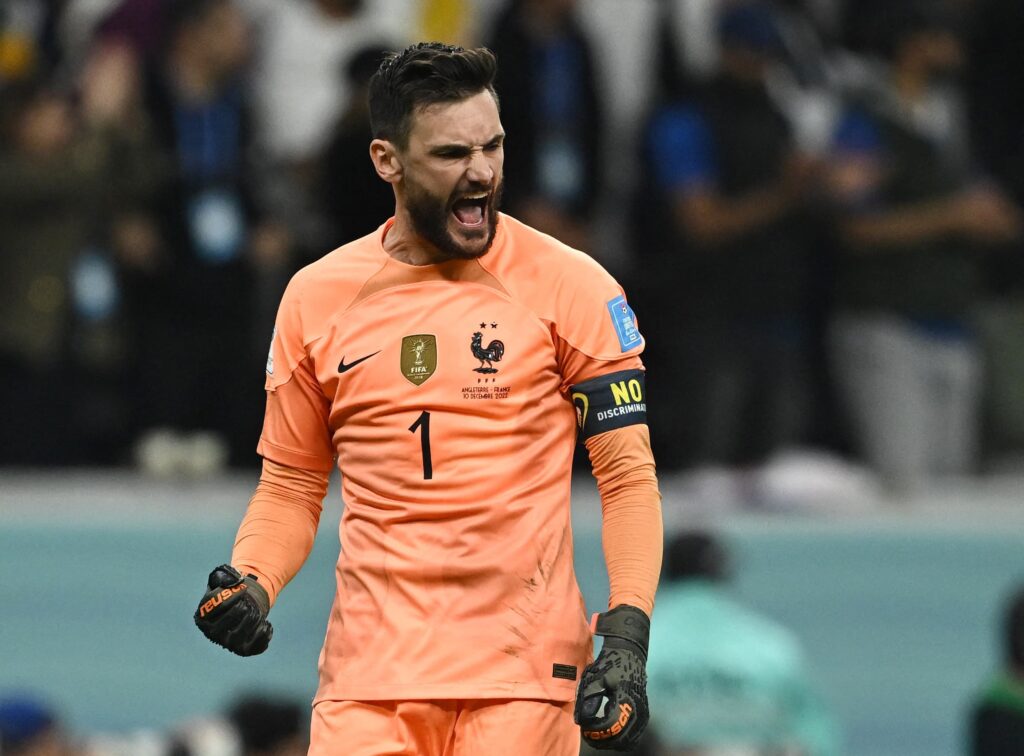 France have progressed to the semi-finals of the World Cup after their dramatic win against England in the quarter finals. The French come up against a tough Morocco in the next round and there is potential there for a clean sheet.
Morocco have been fantastic but can lack can lack offensively. This could indicate investing in the France defensive assets a good idea. Managers could choose to back Hugo Lloris (£6m) in their World Cup Fantasy teams. Lloris makes the top picks for Matchday 6.
Yassine Bounou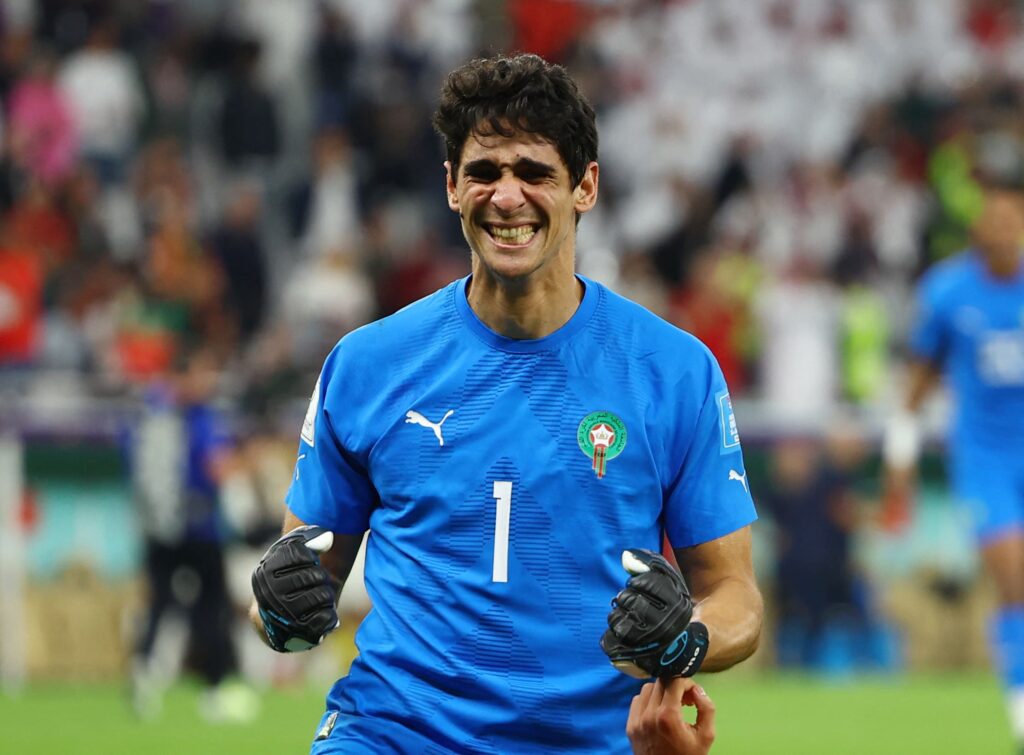 Morocco have, without a doubt, the best defence in the World Cup. The African side have managed to rack up four clean sheets in the five matches they have played so far. They face France in the semi finals ahead.
Yassine Bounou has been amazing throughout his World Cup campaign which has also translated into World Cup Fantasy points. In fact, Bounou has picked up six or more points in three of the four matches he has played. The goalkeeper is £4.5m in the game and could help enable the more expensive assets within our teams.
Defenders – Theo Hernandez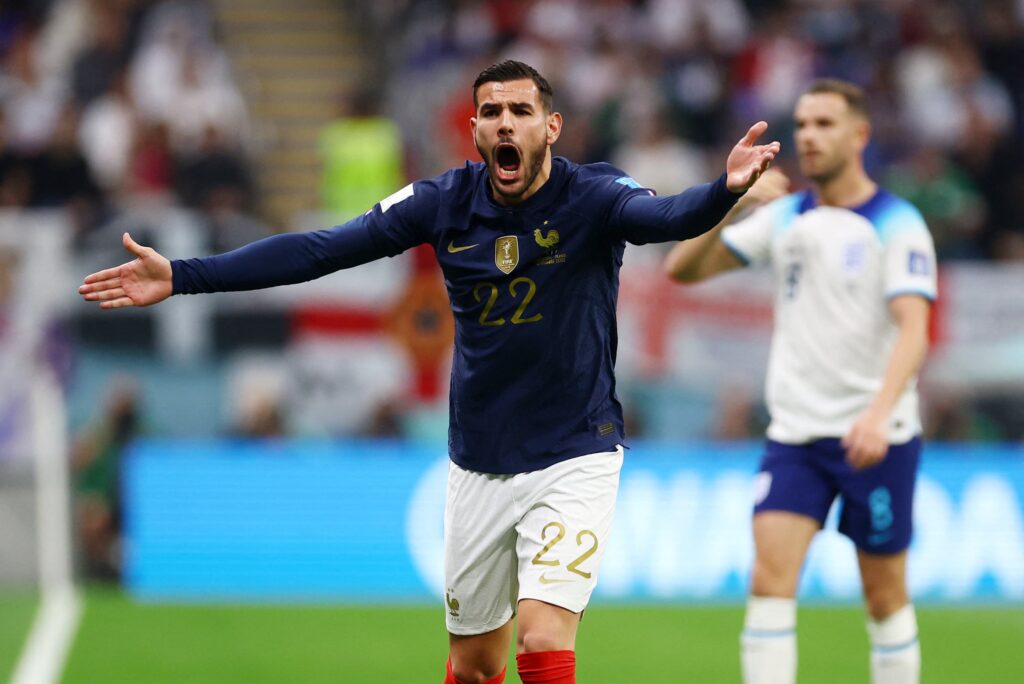 We have already mentioned the lack of offensive ability Morocco have at times which means further investment into the France defence could be beneficial to World Cup Fantasy managers. Another route into the defence could be Theo Hernandez (£5m).
The left back has been outstanding so far but his creativity is undeniable. Hernandez has already picked up two assists in his campaign. Not just this, but Hernandez has also maintained great key pass numbers throughout with two against England in the previous round. Theo Hernandez has to be considered amongst the top picks for Matchday 6.
Jules Kounde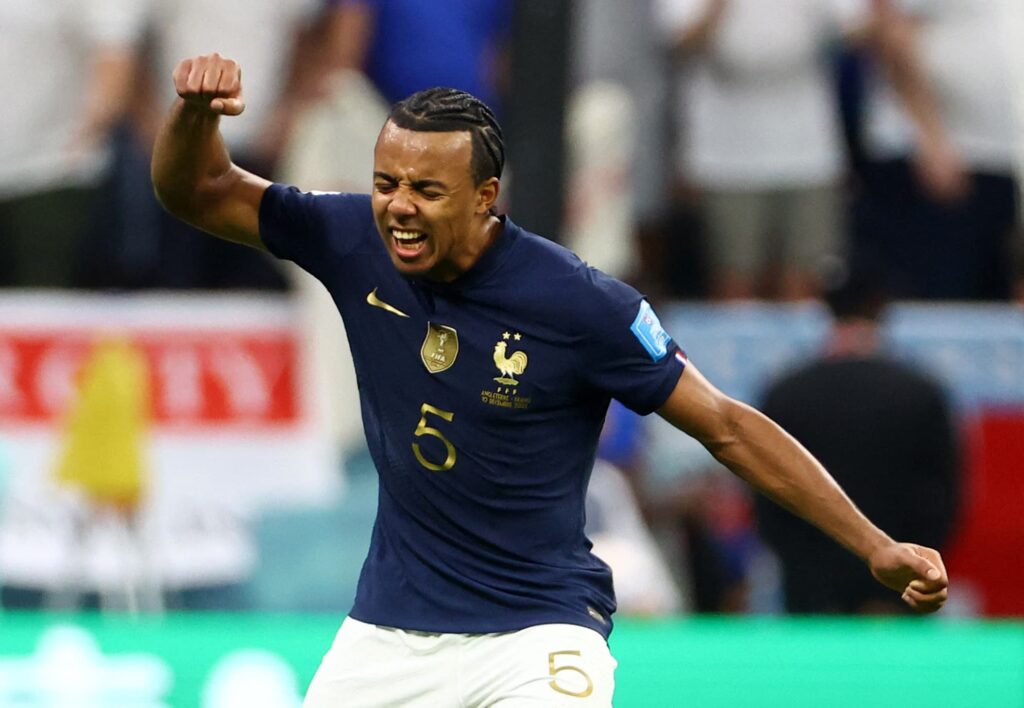 For World Cup Fantasy managers that really fancy France to keep a clean sheet, many could consider investing in their defence even further. Jules Kounde (£6m) could be another fantastic addition to the backline.
Kounde has cemented himself into the first team with some fantastic performances. The right back has been defensively solid at times but it is his offensive potential that could be interesting. Although he is yet to create a goal contribution, Kounde has still managed shots on target and key passes. The Frenchman has already bagged two assists for his club Barcelona this season.
Achraf Hakimi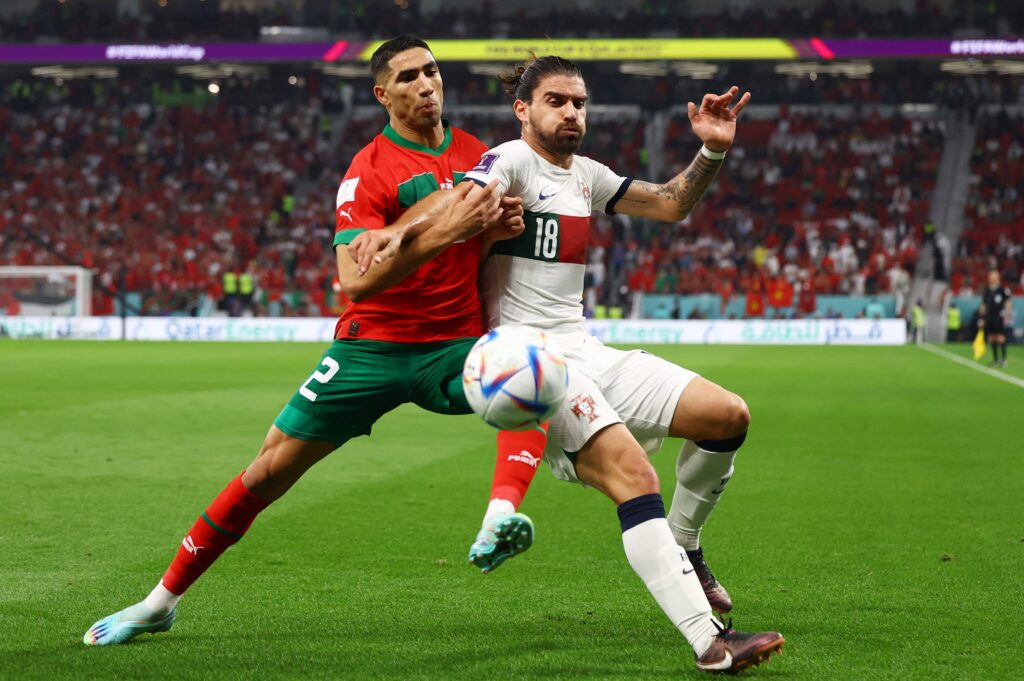 Finding players who could produce double-digit hauls is something fantasy managers are always looking for. One of the players that could have that potential in any given game is Achraf Hakimi (£5m). We already know that Morocco have the best defence in the league, but the right back can offer more than that.
Hakimi has been one of the most exciting right backs in world football over recent seasons. His attacking potential should always be considered. Hakimi takes some set pieces and has already collected three clean sheets and one assist in the four matches he has played.
Borna Sosa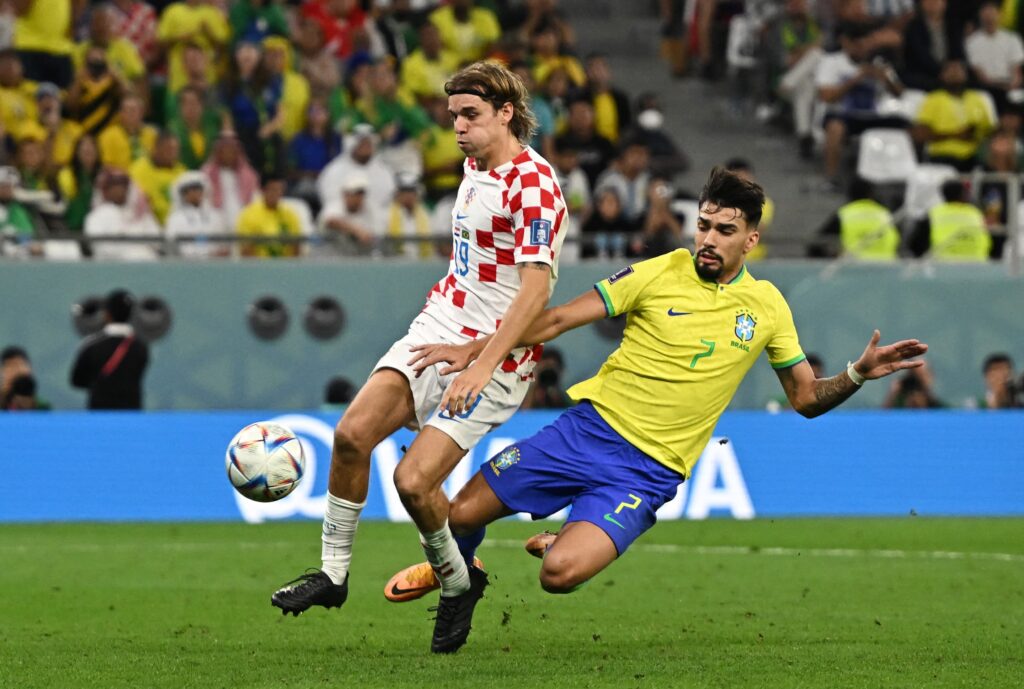 Croatia have surprised everyone in their route to the semi final. The European side have managed to squeeze past the likes of Brazil, Belgium and Japan in their journey to the latter stages. Along with that, the Croatian's have also kept three clean sheets in their five games played.
One of the cheapest playing defenders in the game is Borna Sosa (£3.5m). The defender is still looking for his first goal contribution but has hit five assists in his domestic campaign for German side Stuttgart. A match against Argentina could be tough, but could he finally unleash his offensive ability on the biggest stage in the world?
Nahuel Molina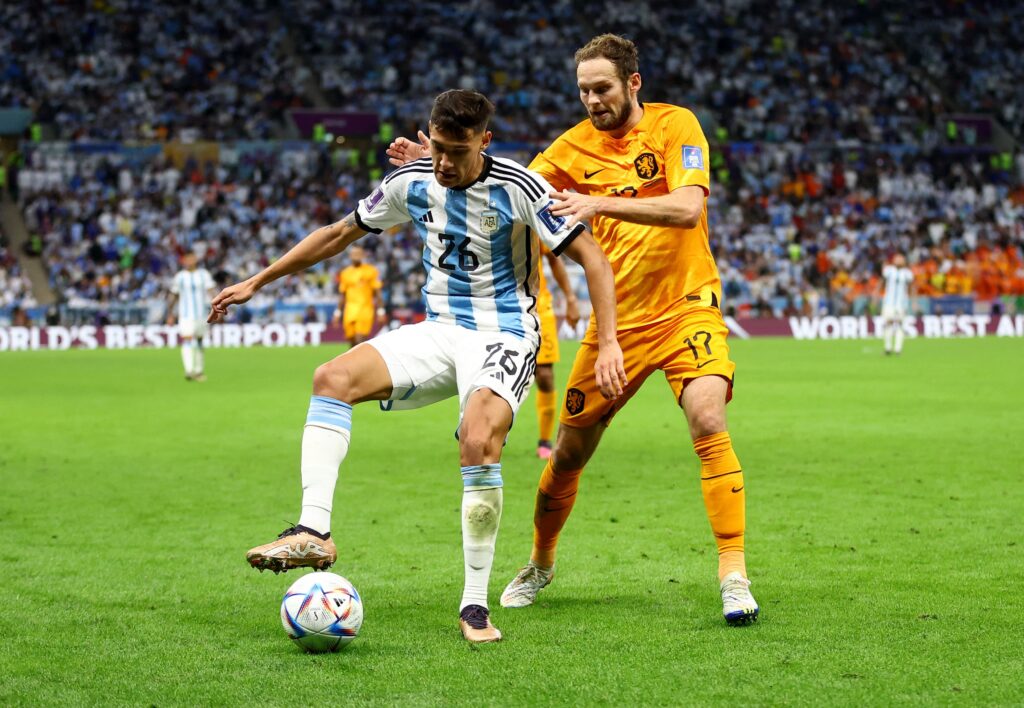 Argentina face a semi final match against Croatia. Although the South American's have lacked clean sheets in their route to the latter stages, the potential is there to keep one. Croatia have, at times, struggled to score goals and that could mean investing in the Argentina defence a good idea for managers.
Nahuel Molina (£5..5m) is without a doubt the standout option in the Argentina backline. The right back has produced both a goal and an assist already in his tournament, showing multiple routes to points and haul potential. Molina has to be considered amongst the top picks for Matchday 6.
Midfielder – Adrien Rabiot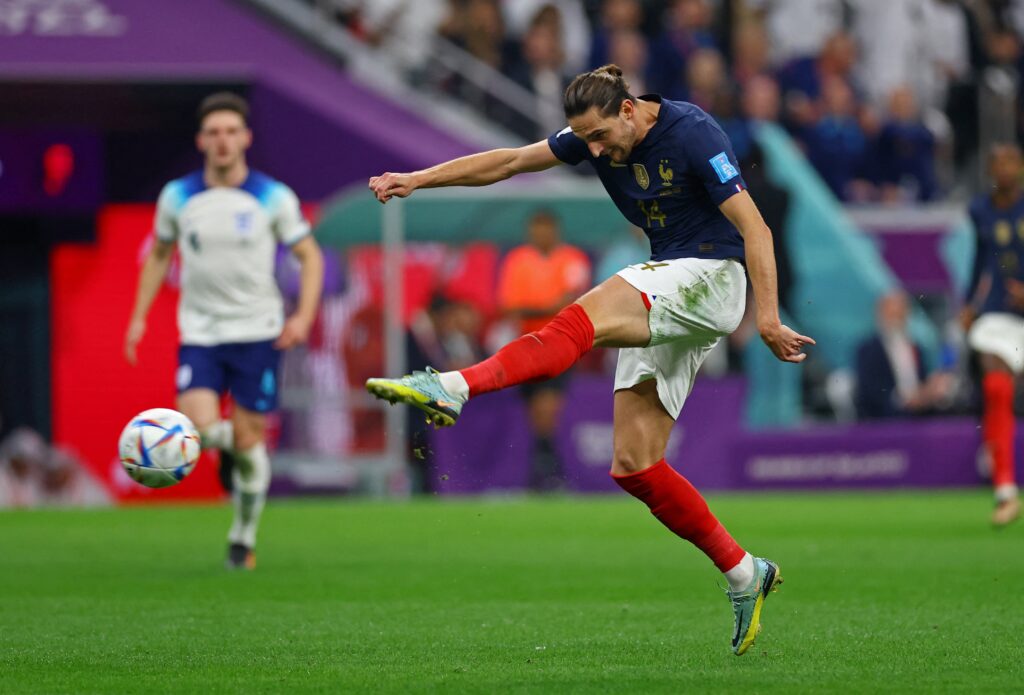 France have proven they can score goals so investing in the attack could be a no brainer. It could be a case of slim pickings in midfield for Matchday 6 and there is a huge lack of options to select for fantasy managers.
Adrien Rabiot costs just £6.5m in the game so there is small risk in terms of investment. Rabiot has picked up a goal and an assist from his central midfield position which reflects his motivation to advance and produce.
Hakim Ziyech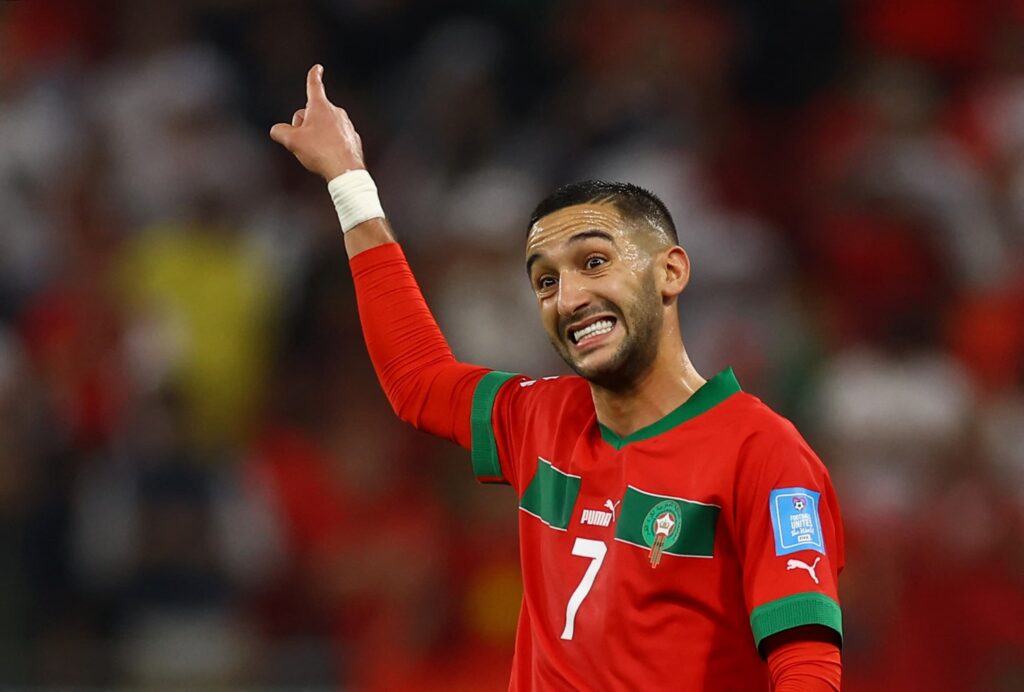 Morocco continue to surprise fans around the world and are, in fact, the first African side to progress all of the way to the semi finals. Although Morocco can lack goals at times, they have shown potential and also have strength in set pieces.
Hakim Ziyech has been an important factor in the progression of Morocco. The Chelsea player takes set pieces which hugely increases his appeal. There are also rumours, when Sofiane Boufal is not on the pitch, Ziyech could step forward to take his teams penalties. Interestingly, Boufal is one of the first Moroccan players to be substituted off in any given match.
Angel Di Maria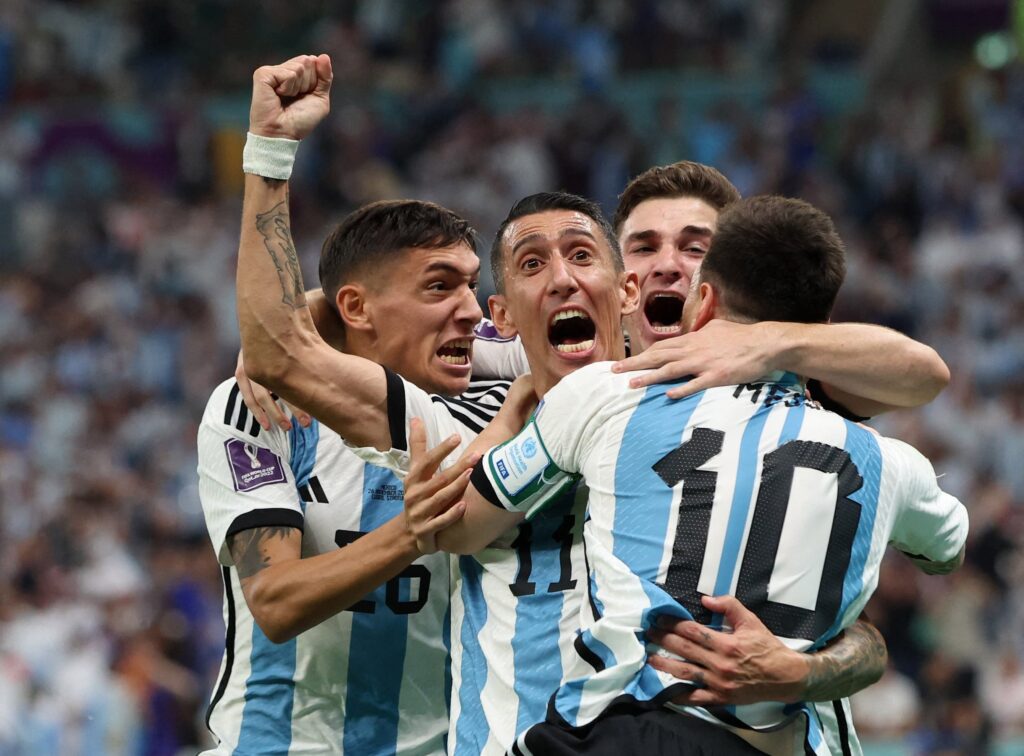 Argentina can score goals and in plenty but we are yet to see that ruthlessness. The South American's have been heavily reliant on Lionel Messi for the majority of their campaign whilst Angel Di Maria (£8.5m) has been nursing his injury.
Angel Di Maria featured in Argentina's quarter final match which could indicate he is very likely to start in their match against Croatia. The 34-year-old picked up an assist in his first match of the World Cup and in the friendly before the campaign showed his goal threat ability as he scored two goals.
Ivan Perisic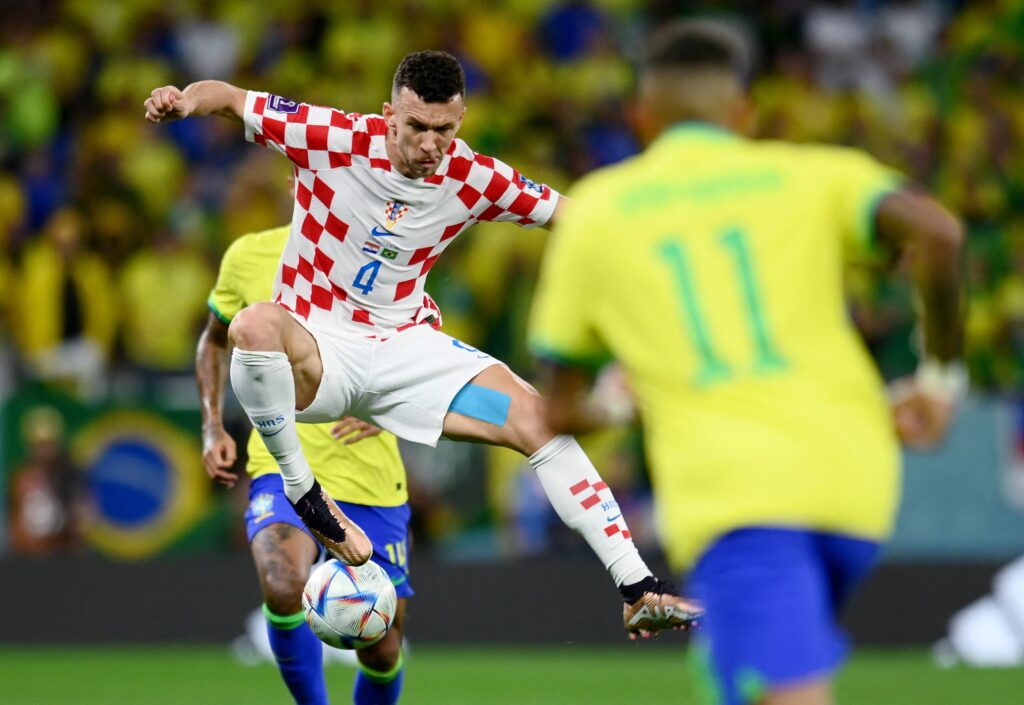 Croatia have shown a lack of goals during the World Cup but we also saw they can score goals when given the opportunity. They scored four against Canada in the group stages. One of the players we should consider is Ivan Perisic (£7.5m).
Perisic has been one of Croatia's most dangerous players so far. The midfielder picked up two assists against Canada and also scored against Japan in the round of 16. If Croatia score against Argentina, there could be a very good chance Perisic is involved.
Luka Modric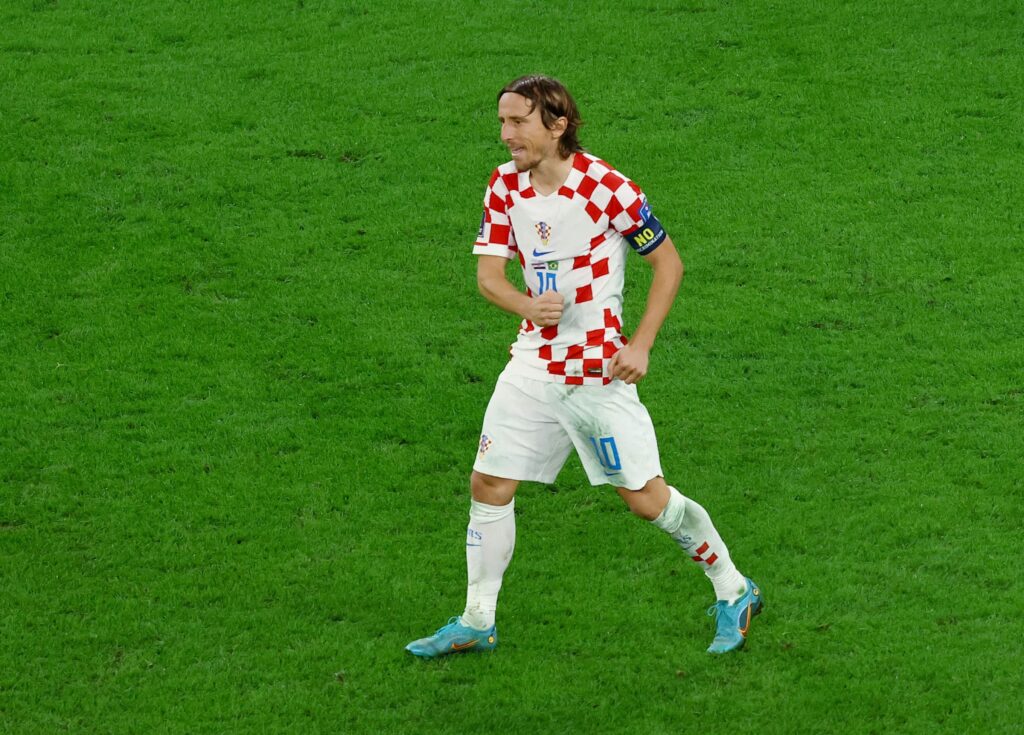 Argentina have shown they have the potential to leak goals which is why investing in the Croatia attack could be a good idea. One player who World Cup Fantasy managers could consider is Luka Modric (£8.5m).
Luka Modric is arguably, still, one of the best midfielders on the planet. Modric has had a reasonably quiet campaign so far but his potential in any given game cannot be ignored, irrespective of his form. The Croatian takes set pieces and penalties, two huge routes to points.
Forwards – Kylian Mbappe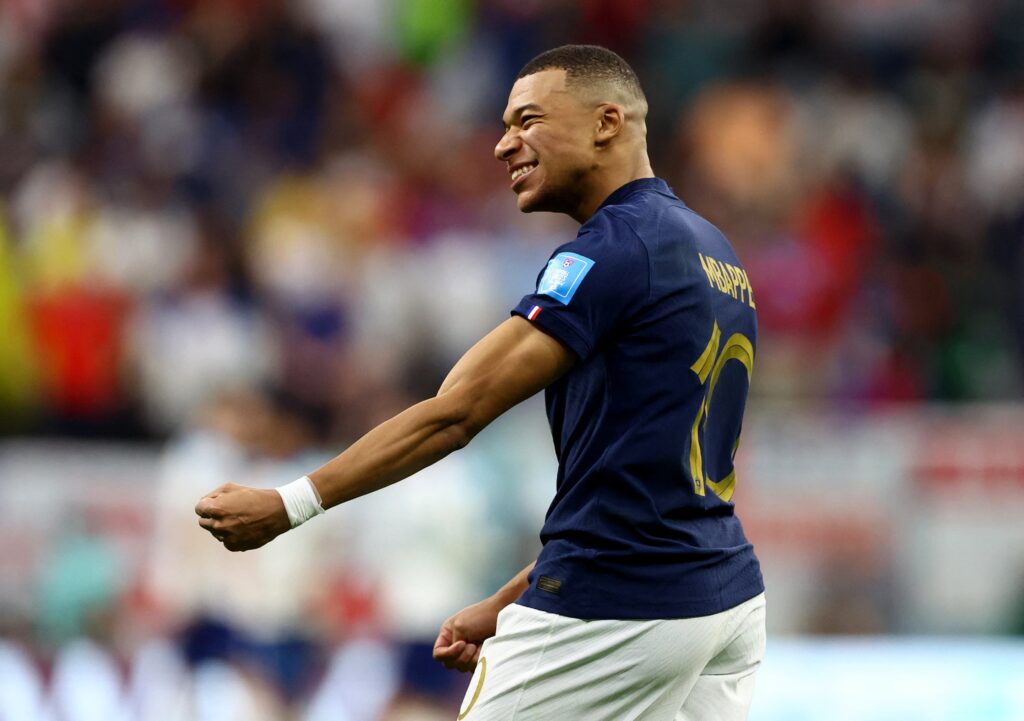 France face Morocco in the next round with the confidence of just having beat England 2-1 behind them. Investing in the France attack will be absolutely key and the standout option is Kylian Mbappe (£11.5m). The striker is currently the second highest owned player in the game so keeping him will be detrimental to rank.
Mbappe has been the best performing attacker in the World Cup so far, managing seven goal contributions in less matches played. The striker will be vital for captaincy selection and in the form he is is, breezes into the top picks for Matchday 6.
Olivier Giroud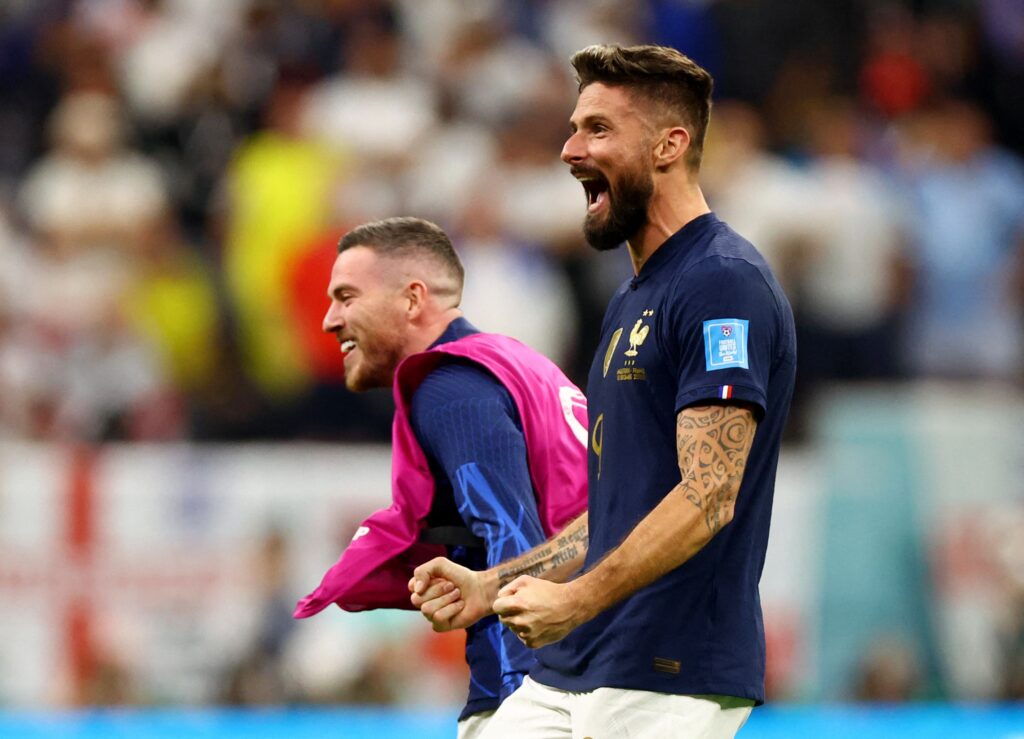 There is a huge chance most of the best World Cup Fantasy managers not only select Kylian Mbappe but captain him too. For that reason, it could be wise to find another, more beneficial way into the French attack.
The next best route would be to invest in Olivier Giroud (£7.5m). The striker has already managed four goals in his tournament so far. France may need to try every method of attack in their game against Morocco and similar to the match against England, could need a physical presence.
Lionel Messi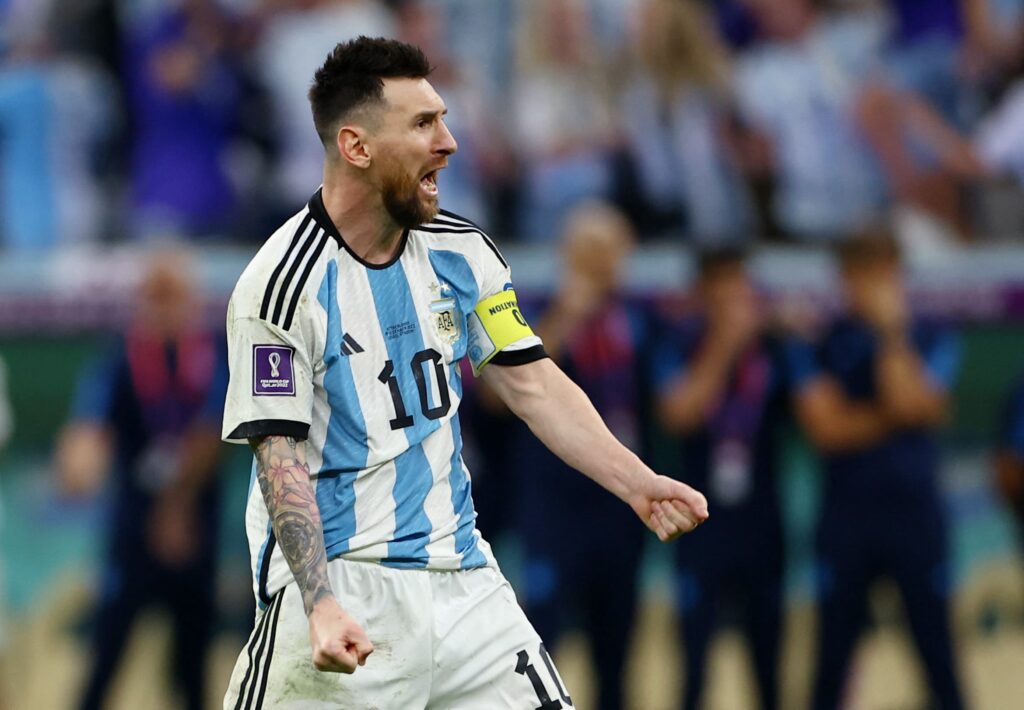 Argentina have been heavily reliant on one player during their quest for World Cup success and that player is Lionel Messi (£10.5m). Messi has proved time and time again he is one of the best players to ever play the game.
The striker has picked up a whopping four goals and two assists in his campaign so far, proving he is still one of the best. Messi is also the most owned player in World Cup Fantasy so avoiding him could be detrimental to rank and will be vital in many managers captaincy plans.
Julian Alvarez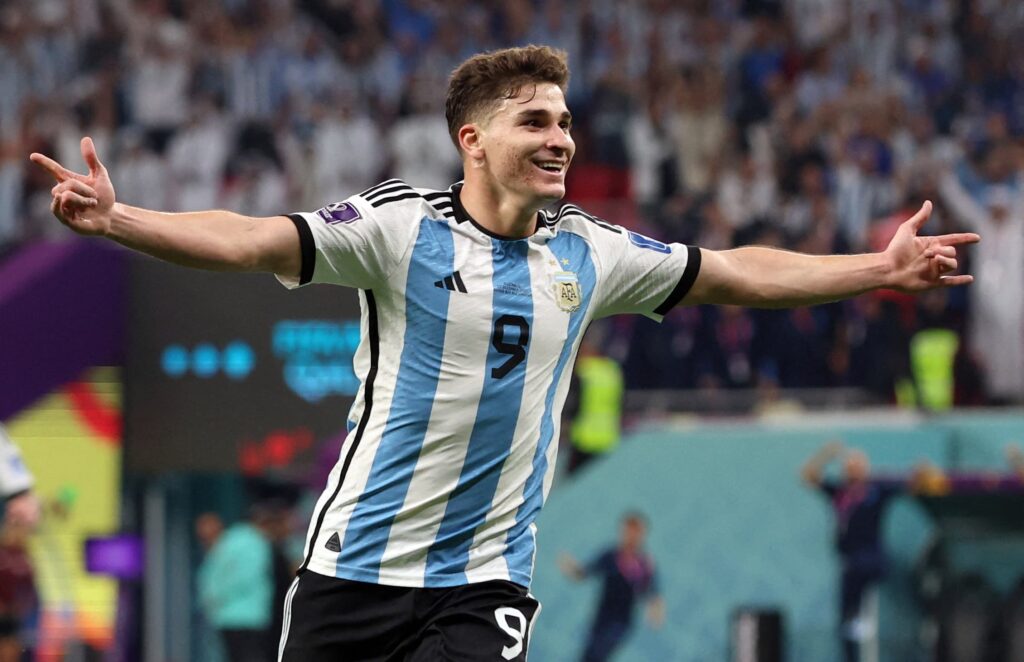 Similar to Kyilian Mbappe and France, Lionel Messi will be both heavily owned and captained in the next round of World Cup Fantasy. For that reason, further investment into the Argentina attack could be beneficial to managers.
Julian Alvarez has seemingly cemented his place ahead of Lautaro Martinez, who is having a very poor campaign. Alvarez has looked like Argentina's second biggest threat and that can be reflected in the fact he has banked two goals so far. Julian Alvarez has to be considered at just £6.5m and because of those reasons, makes the top picks for matchday 6.
---
Still not sure how Argentina played against Netherlands in Matchday 5? You can read up on our match report right here.