Women's EURO Fantasy: building a squad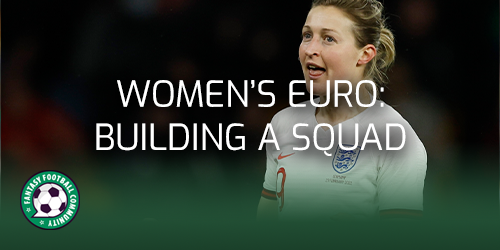 The Women's EURO tournament is about to kick off with England facing Austria in the opening match on Wednesday evening. This means that the fantasy tournament is also about to get started. We talk though building a squad in the Women's EURO Fantasy game.
For managers wanting to play the Women's EURO Fantasy game you will need to sign up.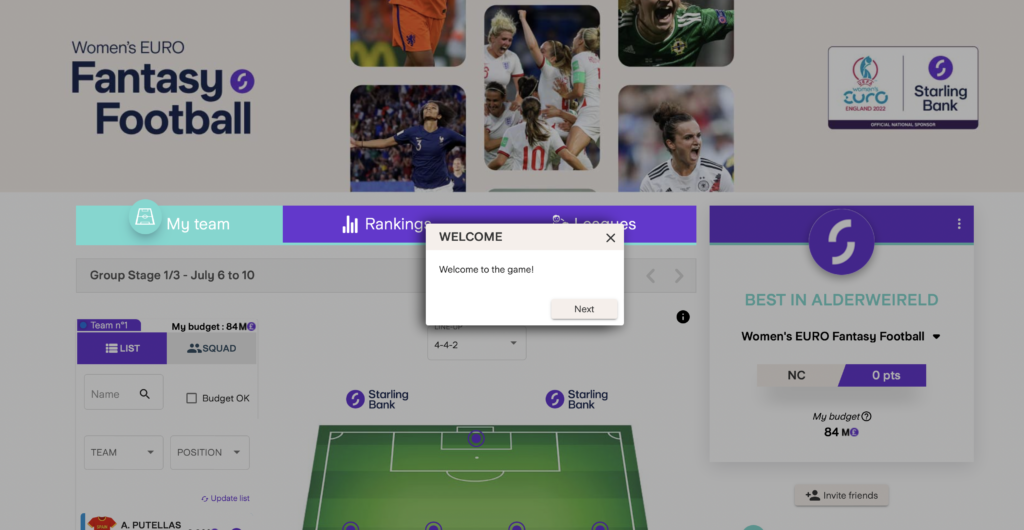 After signing up managers will then be able to select their squads. Players do this by selecting the player in the menu on the left of the pitch. This can be sorted to show players by country, position or price.
Managers can also change the formation of their teams using the drop down list above the pitch.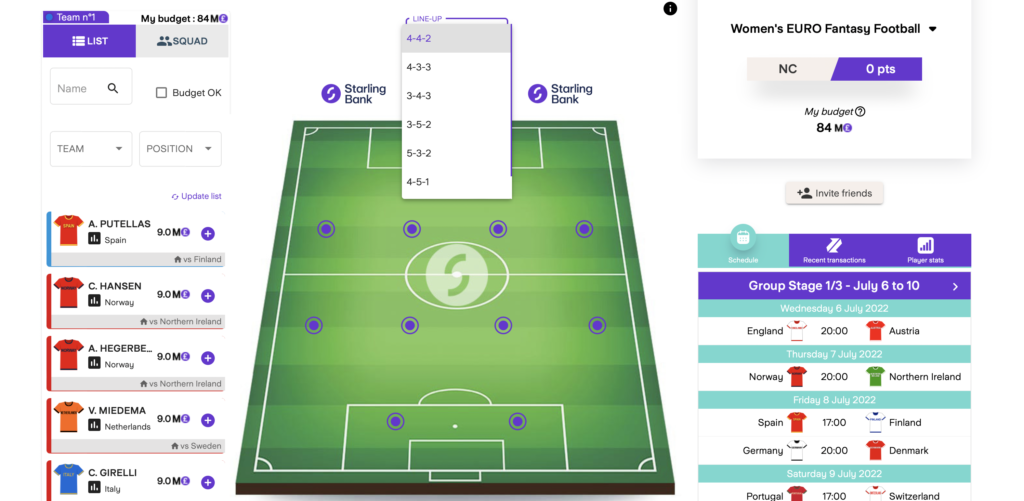 Players to target
The Guardian have run an excellent article on each of the squads for the Women's EURO competition.
As this game awards additional points for playing in the winning team as well as individual performances choosing players from teams likely to win will be important.
Spain are the favourites to win the tournament with England second, followed by France and the Netherlands.
Putellas
Spanish midfielder Alexia Putellas will be a popular pick in the game. She won the Ballon d'Or in November and also led Barcelona to their first Women's Champions League title in 2021. Putellas has over 90 caps for Spain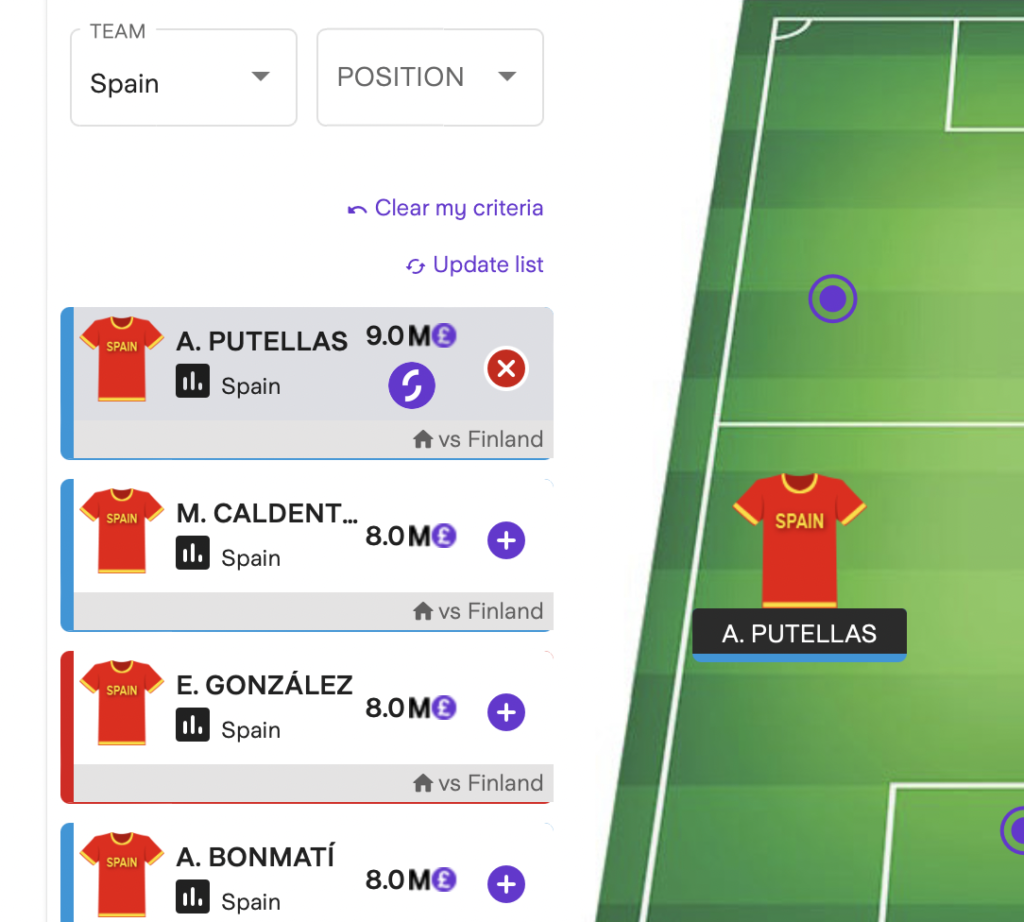 Miedema
Arsenal striker Vivianne Miedema is the Netherlands' all-time top goalscorer. She was a key part of the Netherlands squad when they won Euro 2017 and reached the 2019 World Cup final. Miedema has won three leagues titles, one with Arsenal and two in Germany with Bayern Munich. She is also the Women's Super League's record goalscorer.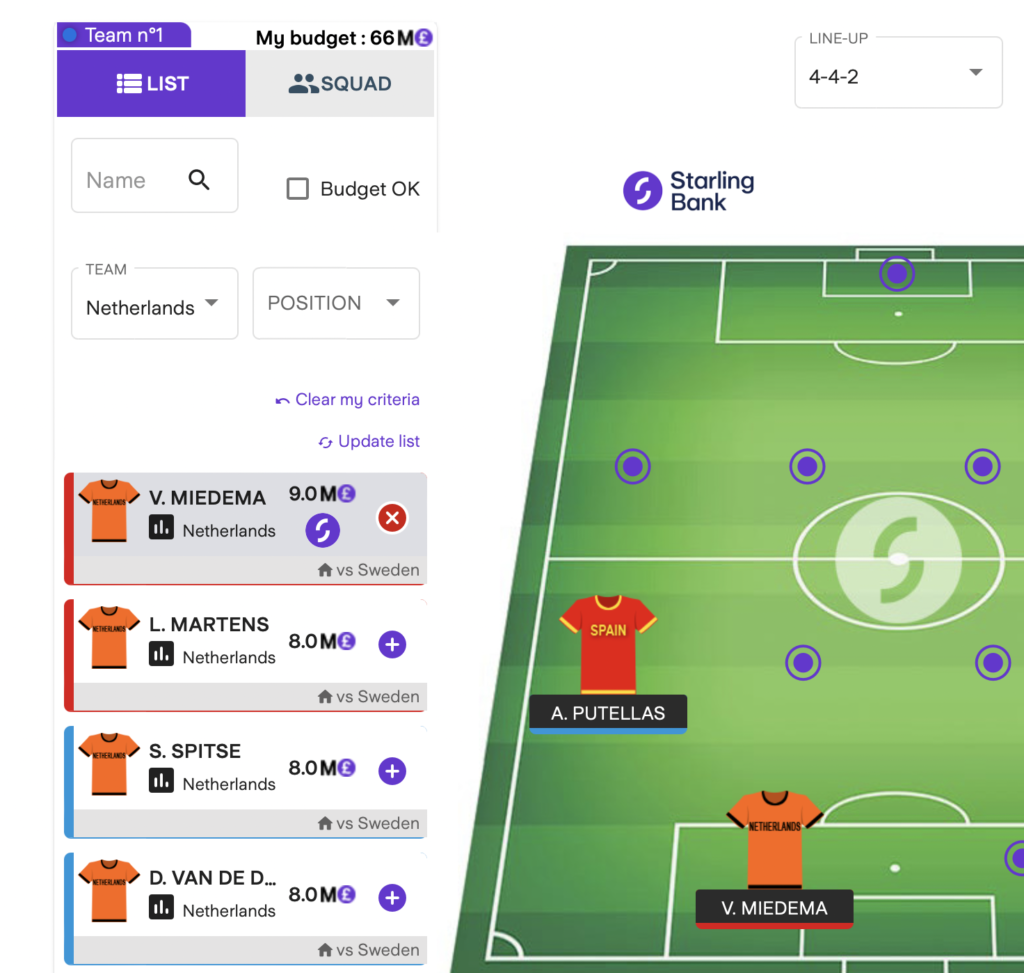 White
England's Ellen White has scored 50 career goals from the bench and therefore could be a great option for the Supersub chip. However, she is likely to start most games for her country. Manchester City's White is Englands top goal scorer and in her 17 years playing professional football has racked up multiple goals and trophies.
Completing the Squad
Once managers have chosen their squad formation, it is then possible to move players between the pitch and the bench. Managers do not need to have five players on the bench however bench players do still contribute half of the points they record. This means having a bench will be valuable to managers who spread the budget.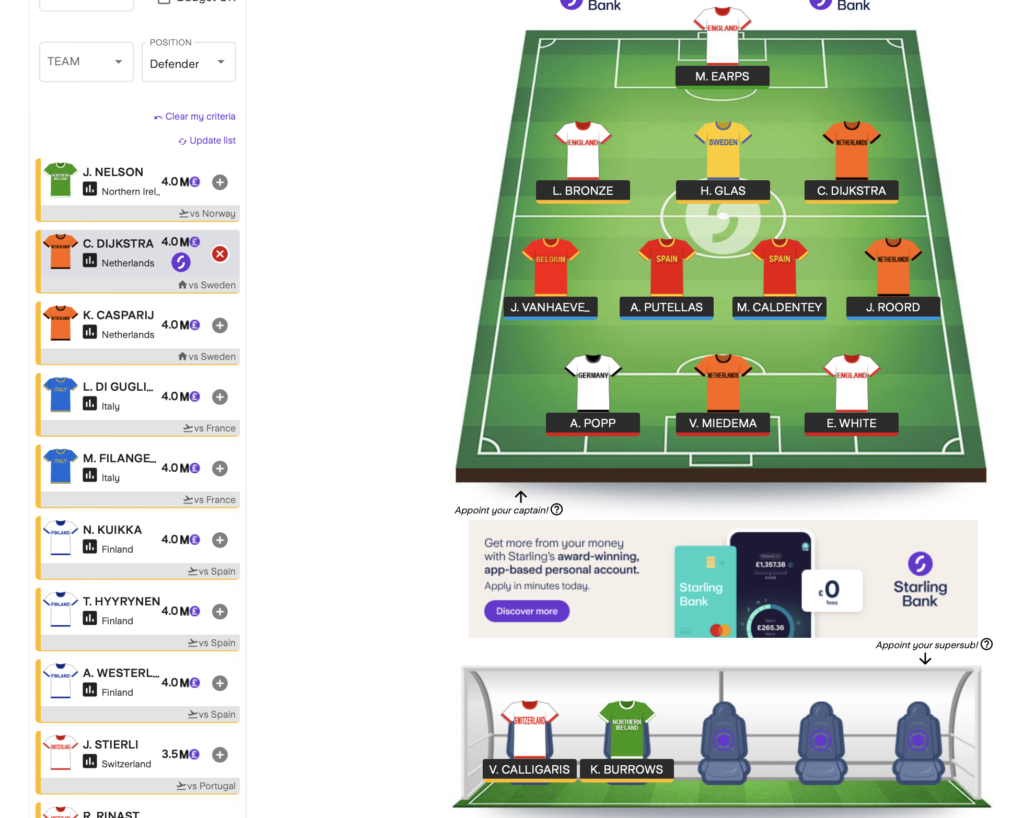 Managers will then need to select a captain . This is done by clicking on the player. Once the player has been selected the captains armband will appear on them.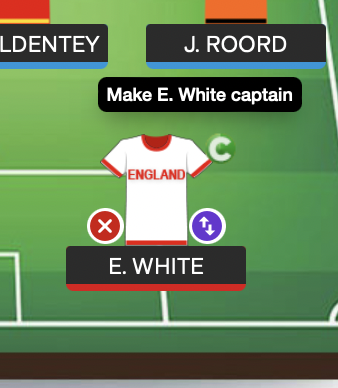 Managers will then be able to make transfers, change the captain and team structure as well as reorder the bench right up until the deadline.