Who made it to the Quarter Finals?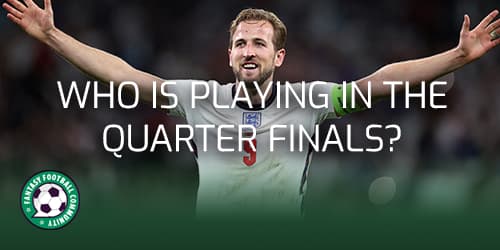 The Qatar World Cup has advanced to the Quarter Final stage. This means that only eight teams remain in the competition. This will be music to the ears of some FPL managers who are seeing some of their key players heading home early from the competition. Here we look at who is playing who in the Quarter Finals.
The Quarter Finals kick off at 3pm. This coincides with the next deadline in the World Cup Fantasy game. The winners from each of the Round of 16 matches will now face each other to win a place in the Semi-Finals.
The following explains how the draw works and how the countries came to face each other.
Friday 9th December
Winners of Japan/Croatia v Winners of Brazil/South Korea
Winners of Netherlands/USA v Winners of Argentina/Australia
Saturday 10th December
Winners of Morocco/Spain v Winners of Portugal/Switzerland
Winners of England/Senegal v Winners of France/Poland
Quarter Final Fixtures
This means that we have then following fixtures scheduled:
9/12 3pm – Croatia v Brazil (Education City Stadium)
9/12 7pm – Netherlands v Argentina (Lusail Iconic Stadium)
10/12 3pm – Morocco v Portugal (Al Thumama Stadium)
10/12 7pm – England v France (Al Bayt Stadium)
What happens next?
The winners of the Quarter Final matches will then face each other in the Semi-Finals of the competition. The losing four teams will be sent home from the World Cup.
The winners of the two Friday games will face each other. In addition the winners of the two Saturday matches will face each other.
---
For more World Cup Fantasy click here.