Who enjoys facing their GW36 FPL opponents?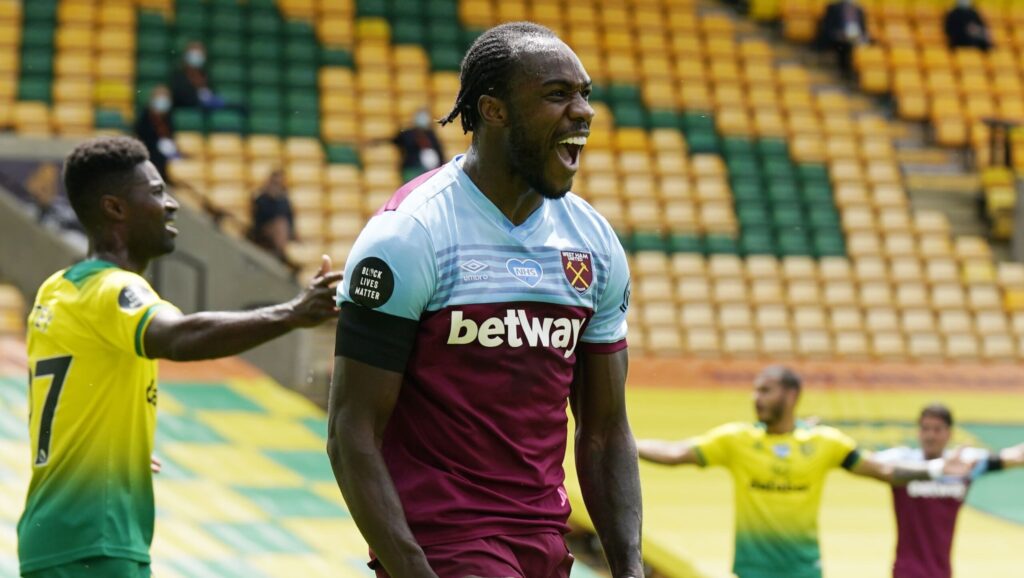 Looking at the next FPL opponents of various players to assess whether their record is good or bad against them.
---
Player vs FPL opponents
Here is the data on how attacking FPL assets usually fare against their next opponents. Clearly a lot can change in the years since Striker A scored a hat-trick against Team B. However, if a player enjoys playing at a certain ground against a particular centre back, that is useful information.
Despite this, Cristiano Ronaldo isn't included because his 2003-09 appearances were too long ago to be relevant.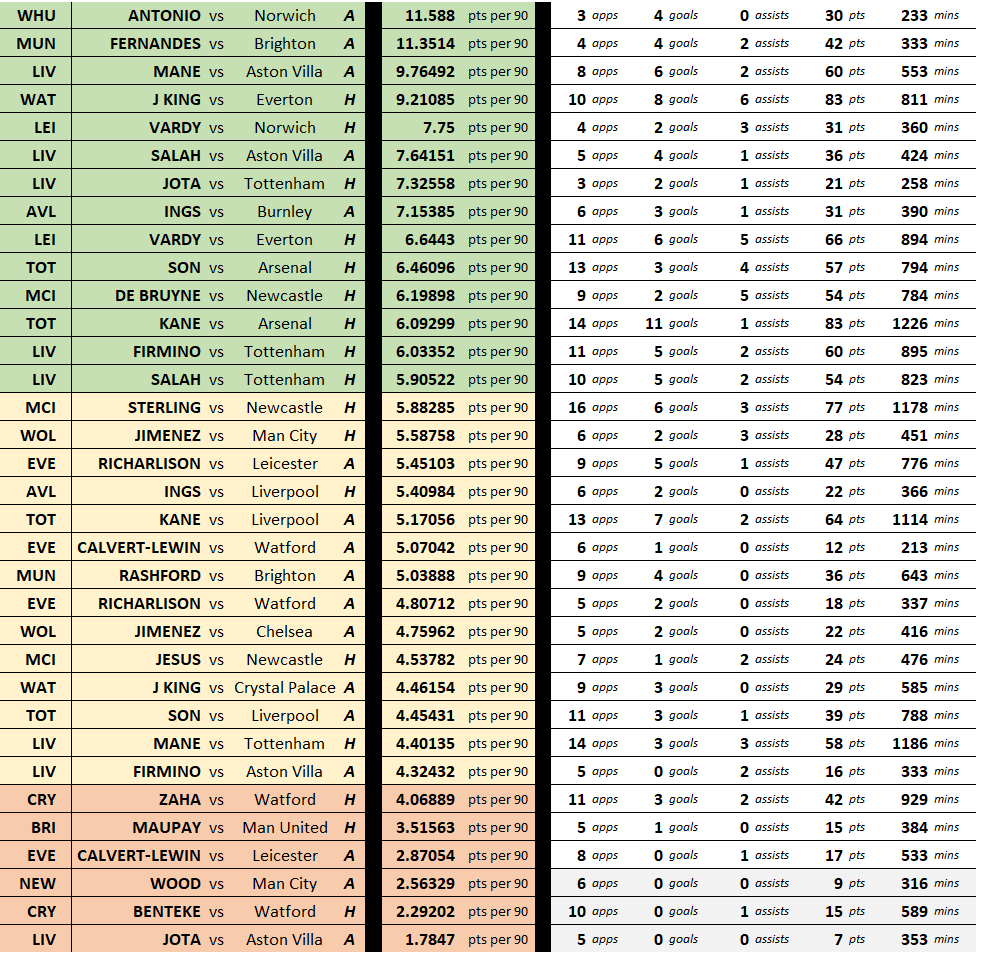 Points of interest
The 16 matches of this Double Gameweek provide plenty of interesting historical records.
For example, it's been a horrific season for Michail Antonio but his last appearance at Carrow Road is remembered by many. Late in the 2019/20 season, he scored four times which resulted in a 26-point haul.
Meanwhile, Bruno Fernandes enjoys facing Brighton. He's only done so four times but three ended in double-digit returns, including ten points when they met in Gameweek 25. It is one of numerous Double Gameweek 36 clashes that are reverse fixtures of very recent match-ups.
Falling slightly short of Antonio's famous Norwich performance, Sadio Mane's 23-point haul against Aston Villa seven years ago still holds the Premier League record for fastest hat-trick.
The history of Josh King versus Everton is so good that the Toffees decided to sign him for the second half of last season. His subsequent hat-trick against them in Gameweek 9 made it 38 points from his last three attempts.
Now back from injury, Leicester's Jamie Vardy has never blanked when facing Norwich. This includes a goal and assist in Gameweek 3.
One of Spurs' double is the north London derby. The fortunes of Harry Kane and Son Heung-min have reversed during their last four meetings with Arsenal. Whilst Kane blanked three times in this time, Son has three goals and two assists.
Wilfried Zaha is normally poor versus Watford but scored twice in their recent Gameweek 26 clash, with Richarlison equalising in stoppage time against Leicester just two weeks ago.
More FPL content
Check out the Fantasy Football Scout members area for more helpful stats ahead of the Gameweek 36 deadline. Also, the first team-specific focuses for this upcoming double look at Leicester and Aston Villa.