Which teams will win in Gameweek 35?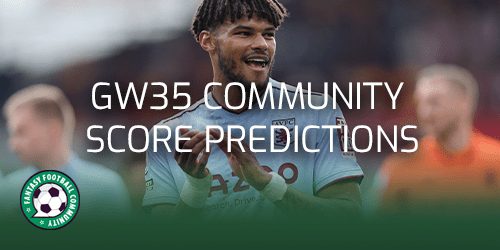 Our community score predictions panel are back. Here they take a look at the what they expect to happen in the Gameweek 35 fixtures. The Gameweek 35 community score predictions are there to help managers make key decisions. When making FPL decisions many FPL managers mentally predict the outcome of matches and use this to target players. Here they predict who will win in Gameweek 35.
In these articles we will ask the panel to consider the questions that FPL managers ask themselves ahead of setting up their teams
Who will win?
Will there be a clean sheet in this match?
How many goals can I see being scored?
How many players do I want to play in this game?
Our community score predictions panel share their predictions for who will win in Gameweek 35.
Gameweek 33 and 34
There are still three matches to play in Gameweek 34. The points for the results of these matches will be added with the Gameweek 35 points.
FBL Thinker currently leads the table, he has 231 points and is 15 points ahead of Pilot Flame. Pilot Flame is then 10 points ahead of him. The Current table reads as follows:
231 points – FBL Thinker
216 points – Pilot Flame
206 points – FPL Reactions
200 points – El Statto
199 points – FPL Shake n Bake
181 points – FPL Rabbi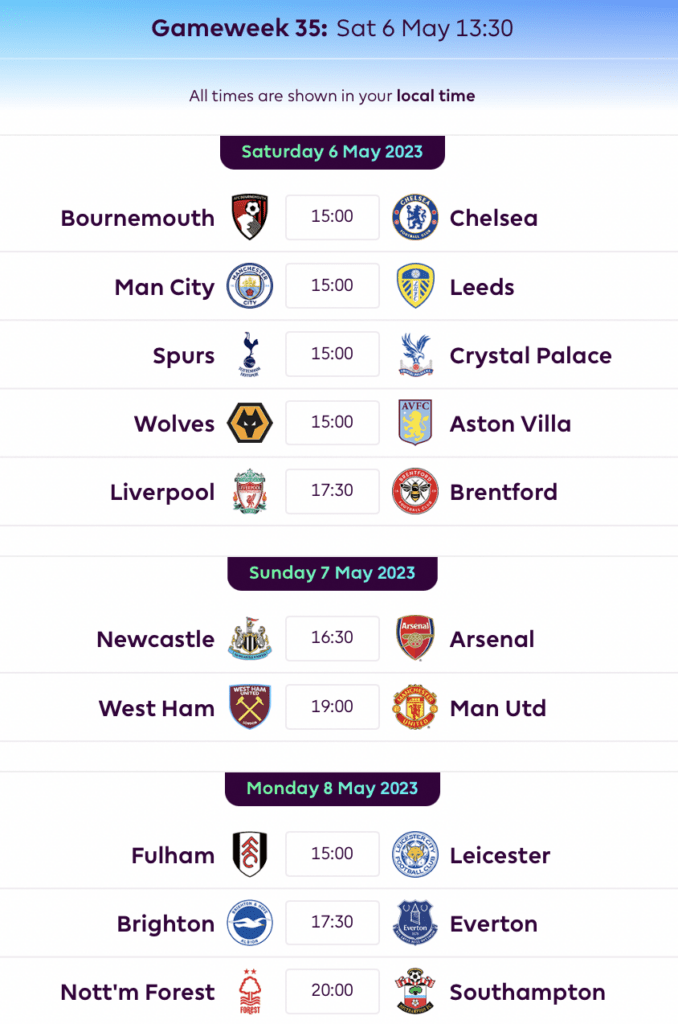 Gameweek 35 community score predictions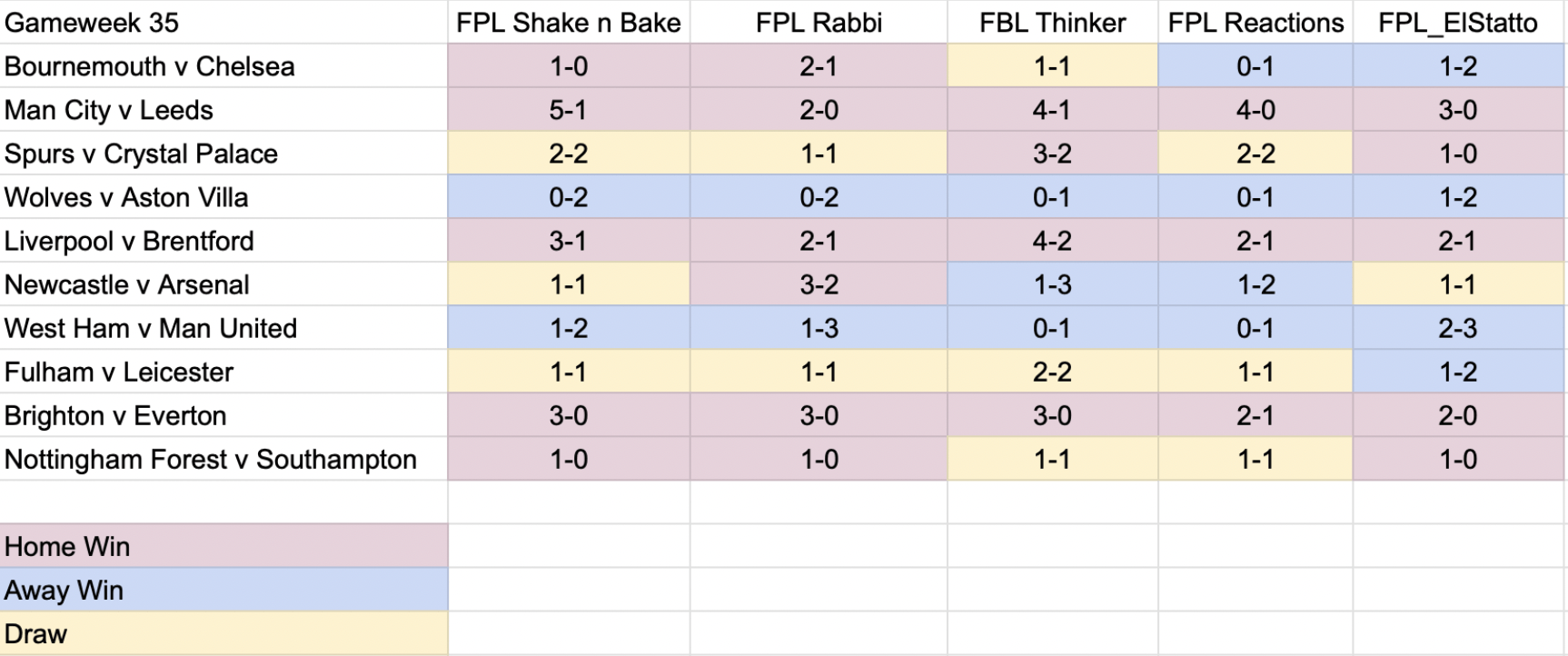 Key talking points
The panel are unanimous in their feelings that Man City and Brighton will win at home in Gameweek 35. They are also predicting that Aston Villa and Man United will win away, therefore making these good teams to target.
They are predicting 19 clean sheets this week. Normally the panel can all agree on a clean sheet for some clubs. However, at least one of the panel have predicted the clean sheet will be lost in every match. The majority however believe Aston Villa, Man City and Brighton, will keep a clean sheet. Therefore these could be the best defences for FPL managers to invest in, as they look most likely to keep a clean sheet.
Between them the panel have predicted 135 goals will be scored. Man City, Brighton and Liverpool are predicted to score the most goals. Man United, Spurs and Newcastle are also predicted to score well this weekend. This could make the forward thinking players from these clubs attractive options and good investments.
The panel are predicting 23 home wins, 23 away wins and 12 draws. Therefore, many matches should end up in 3 points to one team or another. However, managers should be mindful of the potential for clean sheet wipe outs and rotation. Especially with teams still playing for domestic and European trophies.