Which teams will win in Gameweek 23?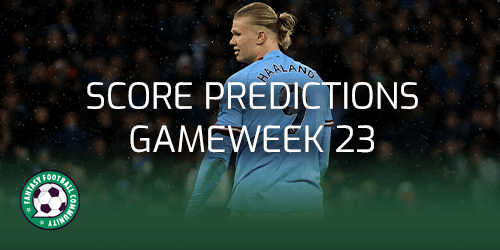 Our community score predictions panel are back. Here they take a look at the what they expect to happen in the Gameweek 23 fixtures. The Gameweek 23 community score predictions are there to help managers make key decisions. When making FPL decisions many FPL managers mentally predict the outcome of matches and use this to target players. Here they predict who will win in Gameweek 23.
In these articles we will ask the panel to consider the questions that FPL managers ask themselves ahead of setting up their teams
Who will win?
Will there be a clean sheet in this match?
How many goals can I see being scored?
How many players do I want to play in this game?
Our community score predictions panel share their predictions for who will win in Gameweek 23. They consider what this might mean for our FPL plans. Gameweek 23 is a Double Gameweek. Manchester City and Arsenal will both play twice.
Gameweek 22
This weeks results do not include the results of the game between Man United and Leeds. These will be added with the Gameweek 23 results. Gameweek 22 was a very low scoring week with a number of unexpected results. FBL Thinker won the round adding five points to his total.
Current table:
146 points – FBL Thinker
133 points – Pilot Flame
132 points – FPL Reactions
130 points – FPL Shake n Bake
119 points – El Statto
113 points – FPL Rabbi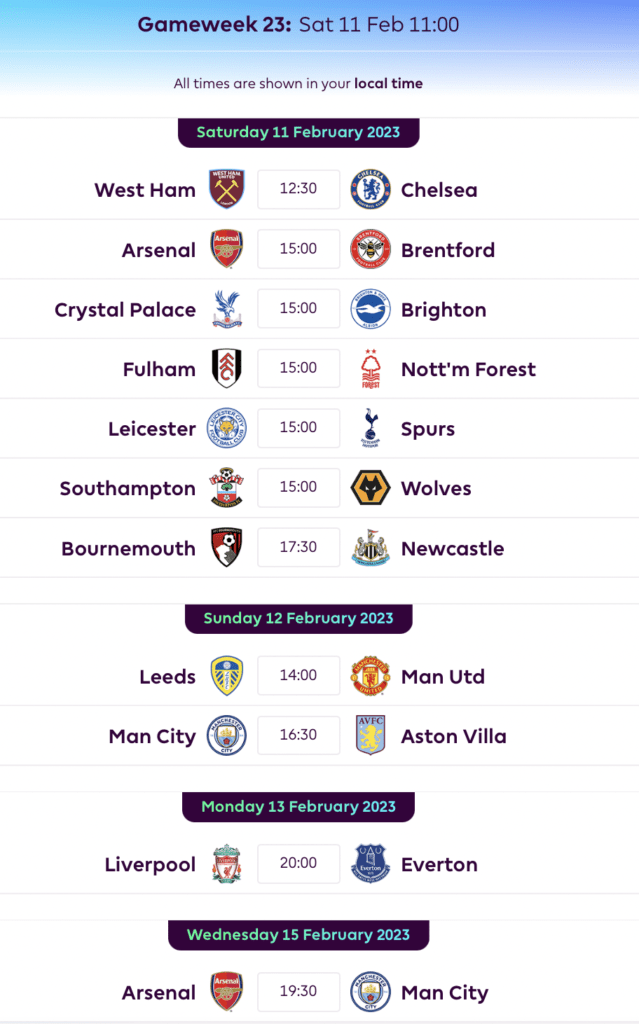 Gameweek 22 community score predictions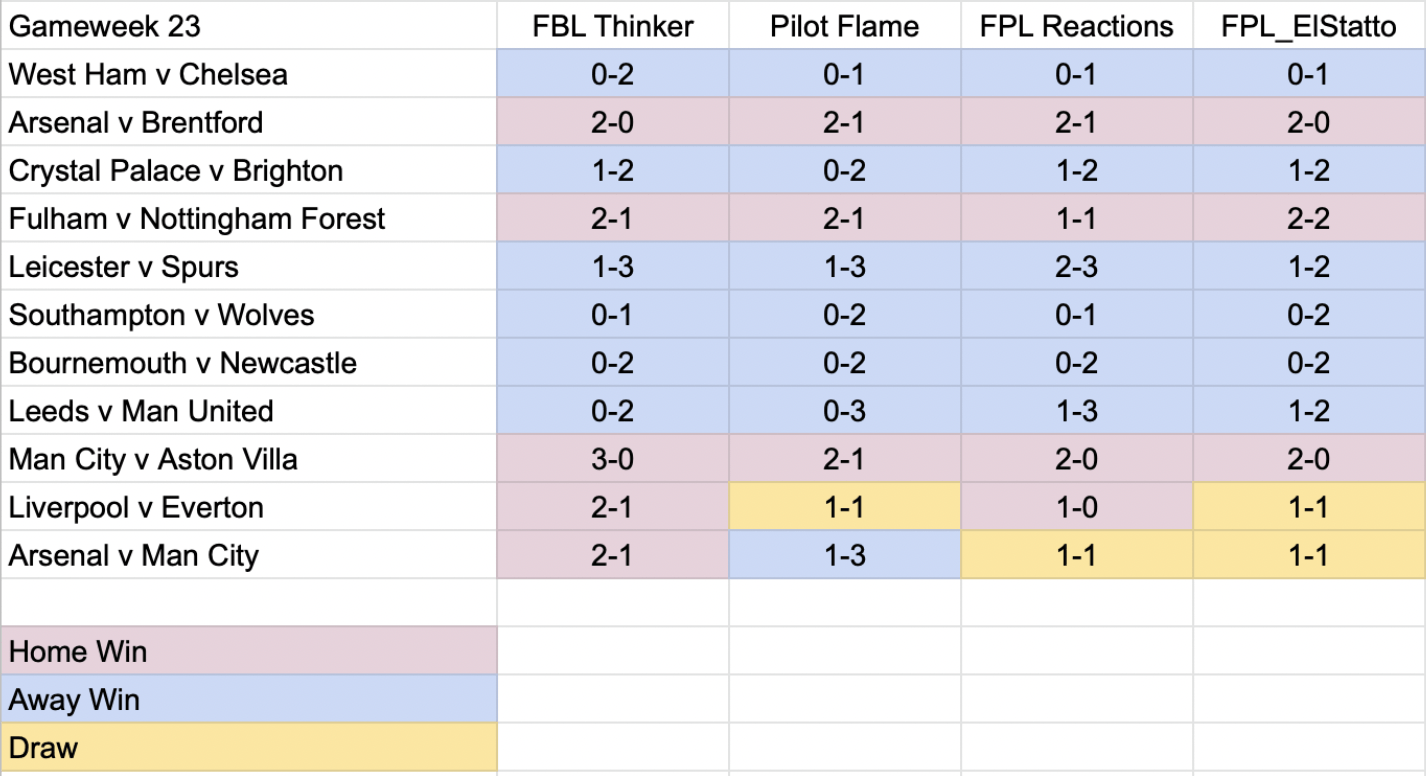 Key talking points
The panel are unanimous in their feelings that Arsenal, Fulham and Man City will win at home in Gameweek 23. They also all believe that Chelsea, Brighton, Spurs, Wolves, Newcastle and Man United will win away. The panel are spilt in what they think will happen in the Merseyside derby. FBL Thinker and FPL Reactions believe Liverpool will win and turn the tide. Whereas, Pilot Flame and El Statto believe the Monday night football will be a one all draw. They also disagreed on the outcome of the double gameweek fixture between Arsenal and Man City. Whilst Arsenal and Man City are expected to win their first games of then double the panel can't agree on the second.
The panel are predicting 20 clean sheets this week. They all believe Chelsea, Wolves and Newcastle will keep a clean sheet. If Chelsea do keep a clean sheet in Gameweek 23 this will be their fourth back-to-back clean sheets. It will also maintain Badiashile's 100% clean sheet record since arriving at Stamford Bridge.
The majority of the panel also believe Man City will keep a clean sheet against Aston Villa. Therefore these could be the best defences for FPL managers to invest in.
Between them the panel have predicted 109 goals will be scored. Man City and Arsenal are predicted to score the most goals. This is because they play twice in the gameweek. Of the single gameweek teams Spurs, Brighton, and Man United are expected to be the highest scorers. Therefore, these are potentially the attacking teams for FPL managers to target.