Which teams won't play in Gameweek 25?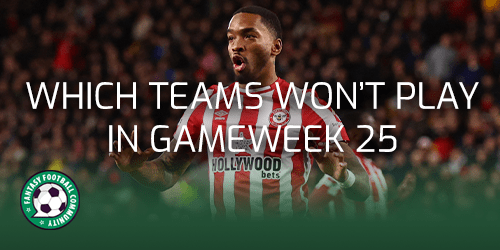 Gameweek 25 clashes with the EFL League Cup final weekend. This means that the two finalists will not play in Gameweek 25. We take a look at who made the final, which fixtures are now postponed and what impact that has on FPL.
Manchester United and Newcastle won the two League Cup Semi-Finals and therefore will play each other in the final. This means that neither time can play in Gameweek 25.
What matches are postponed for the League Cup final?
Manchester United v Brentford
Newcastle v Brighton
Will these teams only miss this one game?
The League Cup Final will only impact Gameweek 25. However, the FA Cup results will also have an impact on future fixtures.
Brentford, Brighton and Manchester United could all blank in Gameweek 28. This is because of a clash with the FA Cup quarter-finals.
FPL managers will know if these teams will blank in Gameweek 28 ahead of the Gameweek 26 deadline.
How does Gameweek 25 look?
These are the current fixtures in Gameweek 25.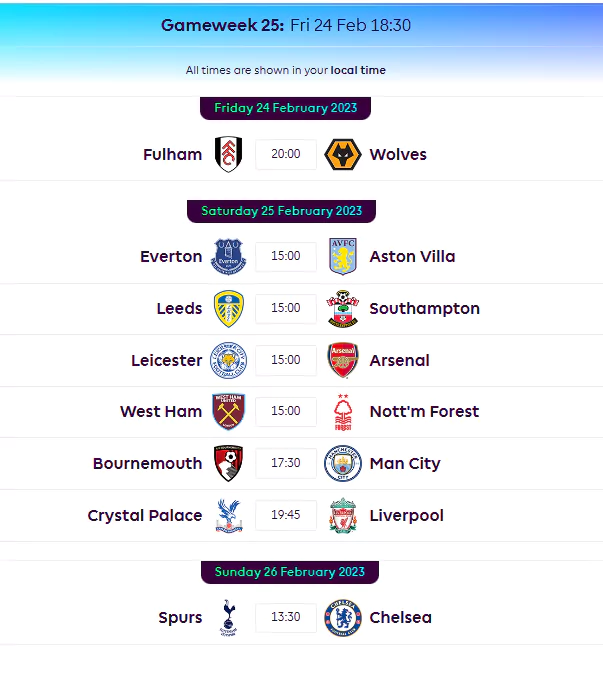 However, it is possible that fixtures could be rearranged into Gameweek 25. The midweek following Gameweek 25 is the FA Cup Fifth Round. The teams who are already out of the FA Cup could potentially have a fixture rearranged into Gameweek 25.
There are three potential fixtures that could be rescheduled here:
Liverpool v Wolves
Arsenal v Everton
Chelsea v Liverpool
What impact does this have on FPL managers?
Blank gameweeks can be very difficult to navigate. Managers will want to aim to have a full squad of 11 players in Gameweek 25. This means that they will only be able to have a maximum of three players who don't play and can be benched.
If FPL managers have more than three players (not including a goalkeeper) from Manchester United, Manchester City, Brentford and Brighton then they will need a plan for Gameweek 25. This could include:
Selling players as part of a transfer strategy
Not investing in these teams ahead of the blank. (However this could mean missing out on good points ahead of Gameweek 25)
Playing the Free Hit chip
However, a lot of FPL managers will not be able to get out 11 players. This isn't always a bad thing if it is part of a bigger strategy and the manager will want these players again after the blank.