What to expect from Gameweek 5?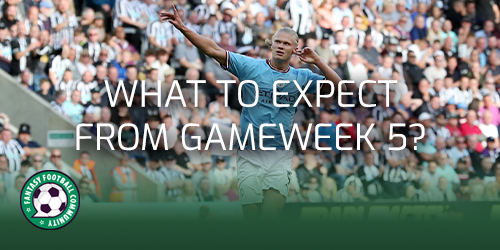 We answer the question, what to expect from Gameweek 5? Using the Official Premier League website and the Fantasy Football Scout members area we can find out previous head to head records between teams and check out which players are in form statistically to determine this.
Answering the question, what to expect from gameweek 5? This could be vital when it comes to decision making. Deciding on a transfer or captain can sometimes take great thought and with the help of extra factors managers could make better informed decisions in FPL.
Crystal Palace v Brentford
In the two matches played between clubs both ended in 0-0 stale-mates meaning a lack of goals and more clean sheets for fantasy managers assets.
In-form £7.2m Brentford striker Toney could be one to consider after his three consecutive FPL returns.
£7.1m Crystal Palace midfielder Zaha has also hit two returns from three averaging seven points per match so far.
Fulham v Brighton
Only Fulham have come away with a win in the previous four matchups between the clubs.
The previous two matches ended in 0-0 draws.
£4.5m midfielder Andreas is currently the highest owned player between both teams with 23%.
Brighton assets £4.5m goalkeeper Sanchez and £5.7m midfielder Groß also make the top four owned within the matchup, owners will be hoping for returns away from home there.

Southampton v Chelsea
In the 46 matches played between the clubs Chelsea have won a whopping 26 matches.
Interestingly the blues have only kept one clean sheet in their last five matches against the saints.
Chelsea have scored plenty of goals against their gameweek 5 opponents. They have managed to net three goals or more in three of their last five meetings.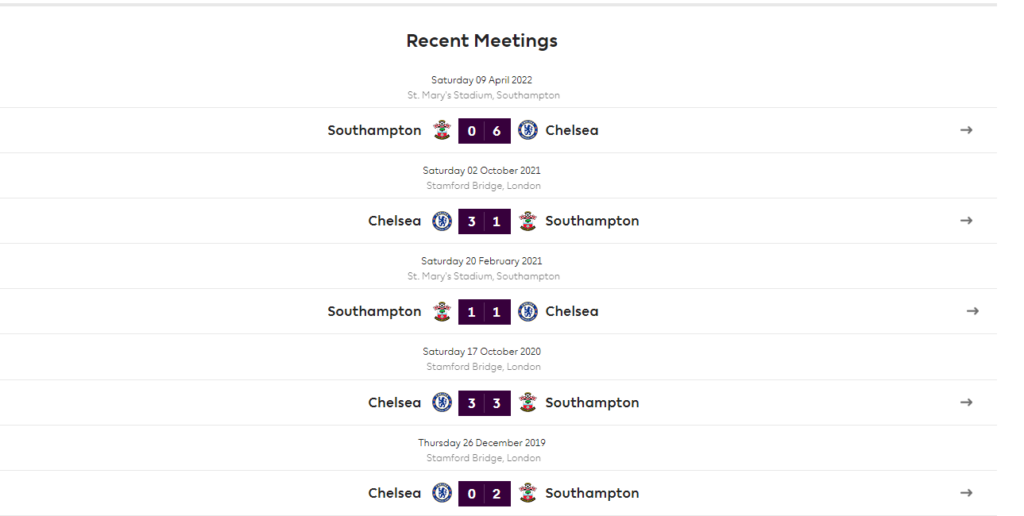 Leeds v Everton
In the 28 meetings between each other, Leeds came away with eight wins and Everton came away with nine suggesting it could be a close match.
At the time of writing £6.4m midfielder Rodrigo reigns as the highest scoring player in FPL so his 25% of the games managers will be hoping he can continue his great form against the seemingly struggling side.
Bournemouth v Wolves
In the four head to head matches Wolves are yet to lose to the cherries. Their three wins and one draw indicates Wolves are backed for this game using historical results.
£5.3m Wolves midfielder Neto has took two price drops due to his consistent non-return of points so far but there is a big chance he could reward managers who held on against a so far poor defensive side.
Arsenal v Aston Villa
In the 54 matches played Arsenal came out with a huge 29 wins.
Arsenal dominate the attacking underlying stats with several other teams so far this season and that could continue here.
£8.2m forward Gabriel Jesus has continued his great Arsenal form so far. His 82% ownership means he is still the highest owned player in FPL.
Arsenal backers will also be hoping that £6.4m Martinelli can also continue his form. At the time of writing the Brazilian has managed a return in every single game played this season.

Man City v Nottingham Forest
Man City reign at the top of the underlying offensive data amongst all teams whilst Nottingham Forest are one of the worst teams for the underlying defensive stats.
New signing and £11.7m forward Haaland could be a favourite captaincy option this week so managers will be hoping he hits big FPL returns.
£7.1m defender Cancelo is also heavily owned. At the time of writing the Portuguese player is 48% owned making him the second highest owned player in this matchup. Many will be hoping Cancelo can regain his 21/22 form.
West Ham v Tottenham
West Ham's 17 previous wins could surprise many but Tottenham still edge the historical win rate with 25.
Spurs have only failed to score once in their previous five meetings but also only kept one clean sheet in the same period.
Whilst in-form striker £11.4m Kane tries to continue his solid start to the season team-mate and £11.9m midfielder Son could be under serious pressure from his owners to perform after just one assist in his first three matches so far this season.

Liverpool v Newcastle
In the 54 meetings between the clubs Liverpool have won 31 times.
In the previous five matchups the reds have only managed to score one goal or less in three of those matches with Newcastle restricting them.
FPL managers will be hoping Newcastle's scoring form comes to an end if they own £7.5m Liverpool defender Trent.
Leicester v Man United
In the 32 meetings Leicester have only managed four wins whilst Man United eclipse them with 19.
There has been a total of 17 goals in the last five meetings between clubs with an average of 3.4 goals per match scored.
Both sides have been disappointing in terms of defence and that could indicate plenty of goals between the sides in Gameweek 5.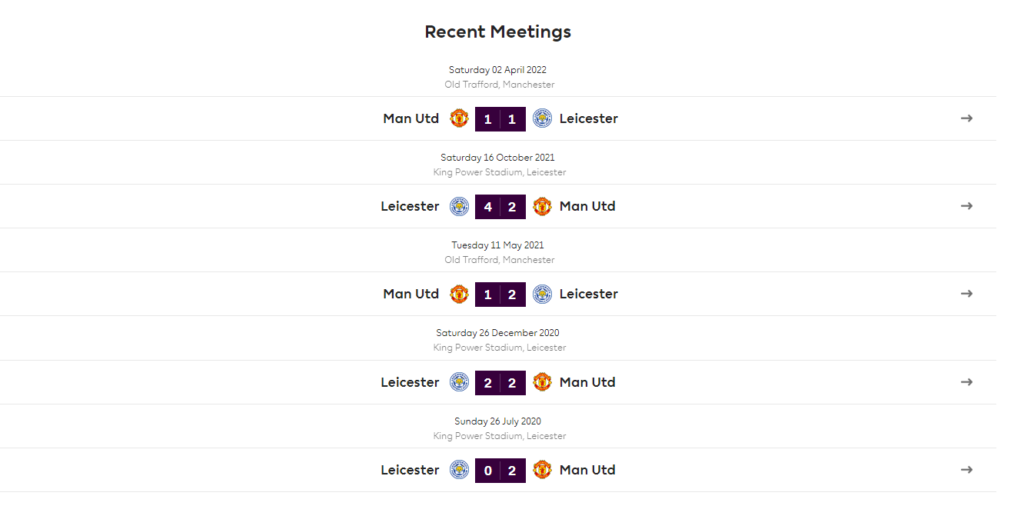 ---
If you missed the latest article answering the question, is Rodrigo essential? You can catch up here.