What happened in the round of 16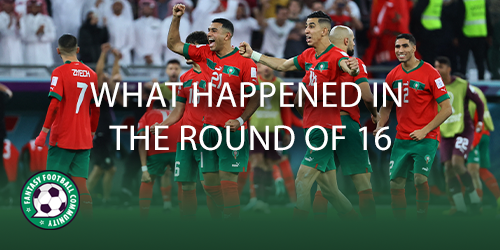 The group stages are complete and after a another round of World Cup football we take a look at what happened in the round of 16. We will highlight teams and players that stepped up during the round with a World Cup Fantasy perspective.
Looking at what happened in the round of 16 can be very beneficial to World Cup Fantasy managers. Focusing on the teams and players that performed can help with key factors like transfers, captaincy and chip strategy ahead of the quarter finals.
Netherlands v USA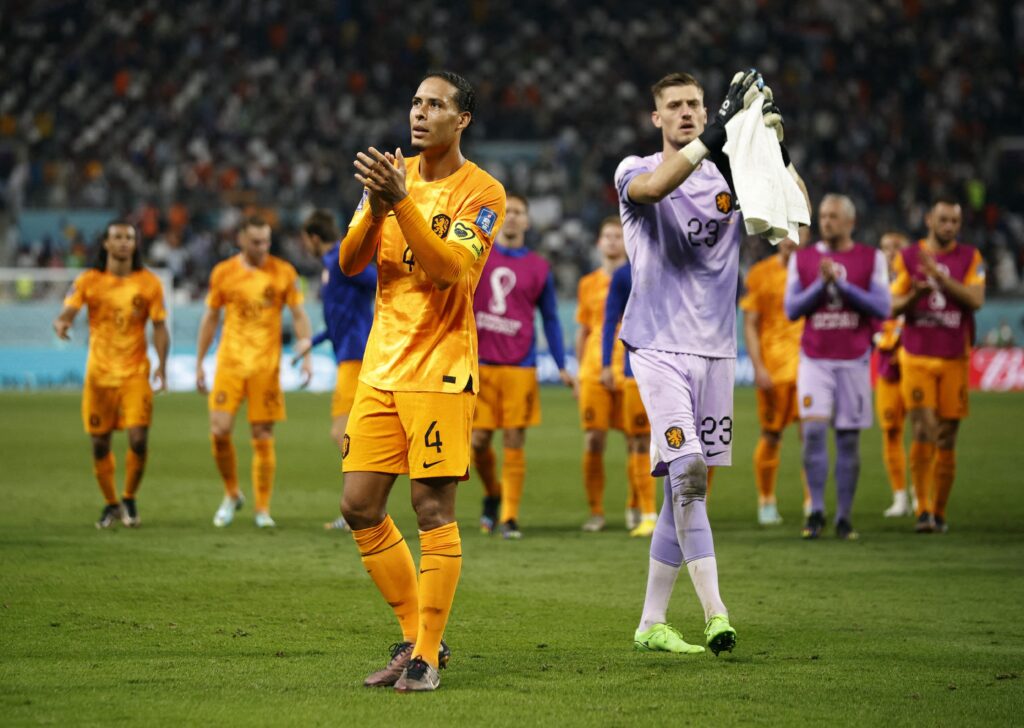 USA started the game well with Christian Pulisic coming close to scoring early on. However the Dutch proved too strong. Striker Memphis Depay bagged his first goal of the tournament via a defender Denzel Dumfries assist to go 1-0 early on.
The second Dutch goal came just before halftime. Denzel Dumfries was involved again as he created the pass that led to fellow defender Daley Blind finishing. USA fought back with their own goal created by Christian Pulisic and finished by striker Haji Wright.
Netherlands killed the match with the third goal and it was Denzel Dumfries who topped off his two assists with his own goal. Blind turned provider and picked up his second attacking return of the match. The Dutch defended well for most parts of the game and attacked convingly.
Denzel Dumfries, Daley Blind and Memphis Depay were the standout World Cup Fantasy assets and all could be appealing for the quarter final match against Argentina.
Argentina v Australia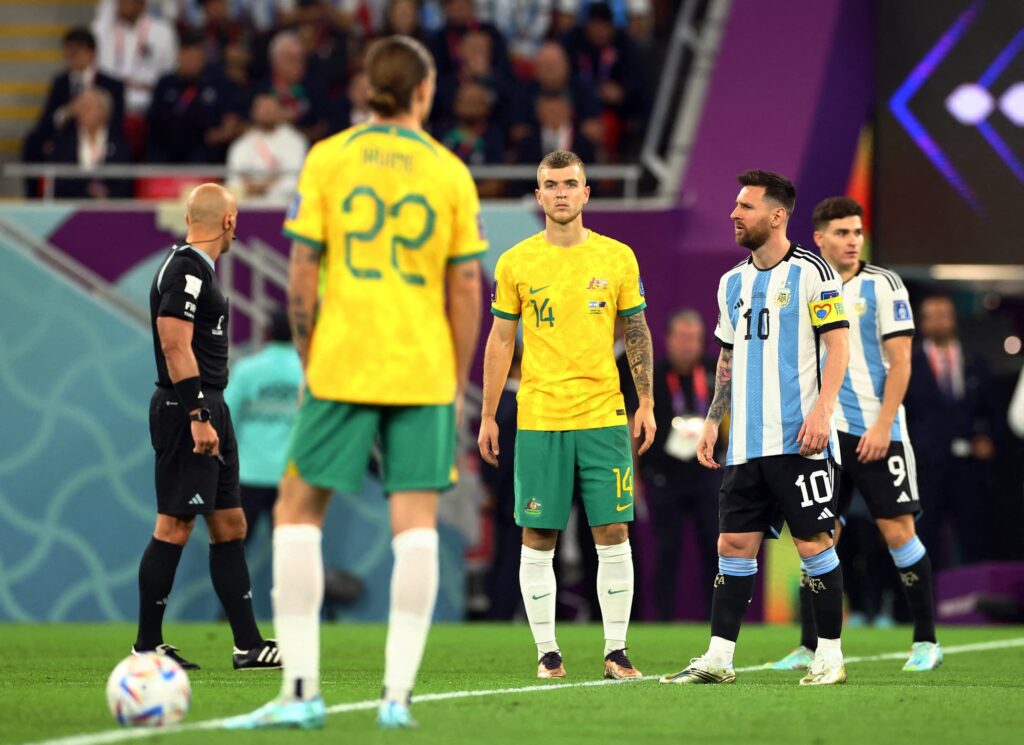 Australia had the mighty task of forcing Argentina through the exit doors. Although hard to break down, Australia finally crumbled and it was striker Lionel Messi that put the South American's ahead via a short pass in the Australian box from defender Nicolas Otamendi.
Argentina doubled their lead to 2-0 after striker Julian Alvarez pounced on a mistake from the goalkeeper. Australia clawed one back after a huge deflection but failed to mount any sort of pressure on their opponents until the last minute's of the game.
Argentina won their match and won it without midfielder Angel Di Maria. The absence of Di Maria was however, noticeable. The South American's had to rely on Messi and a goalkeeping error to progress and also face a free-scoring Netherland's attack in the quarter finals.
Lionel Messi is of course the most obvious option in World Cup Fantasy and without Angel Di Maria there could be a serious lack of options for managers.
France v Poland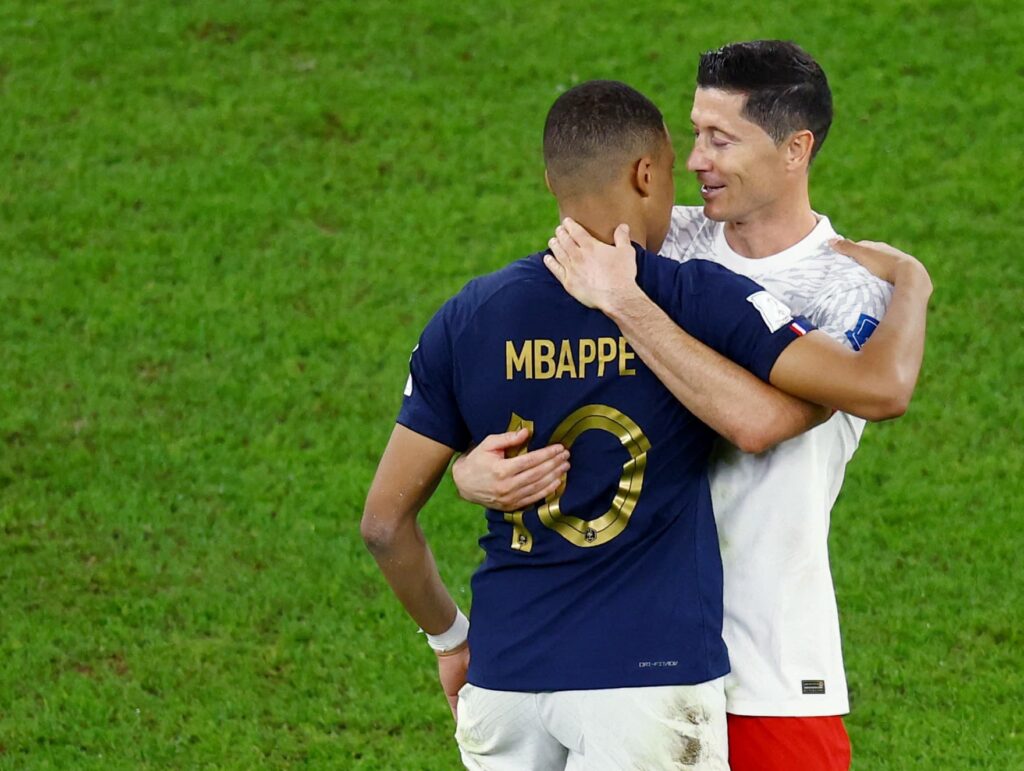 France struggled to break Poland down for the the majority of the first half but after some fantastic attacking play Kylian Mbappe turned provider for fellow striker Olivier Giroud who made it 1-0. There was a lack of reaction from Poland in the second half.
The French turned the screw but this time, provider of the first goal Mbappe hit a stunning strike to make it 2-0. It didn't end there for him. Mbappe continued his form and topped off his performance with a second goal. Poland won a last minute penalty which was scored by striker Robert Lewandowski.
France looked comfortable for most of the match but if it wasn't for Mbappe, may have struggled to break the Polish down. The last minute goal meant that managers who backed France defensive assets lost their clean sheet.
Mbappe is the standout asset from France whilst defender Theo Hernandez could be the next best option. They face England next which could be very difficult so heavy investment in France could be wise to avoid.
England v Senegal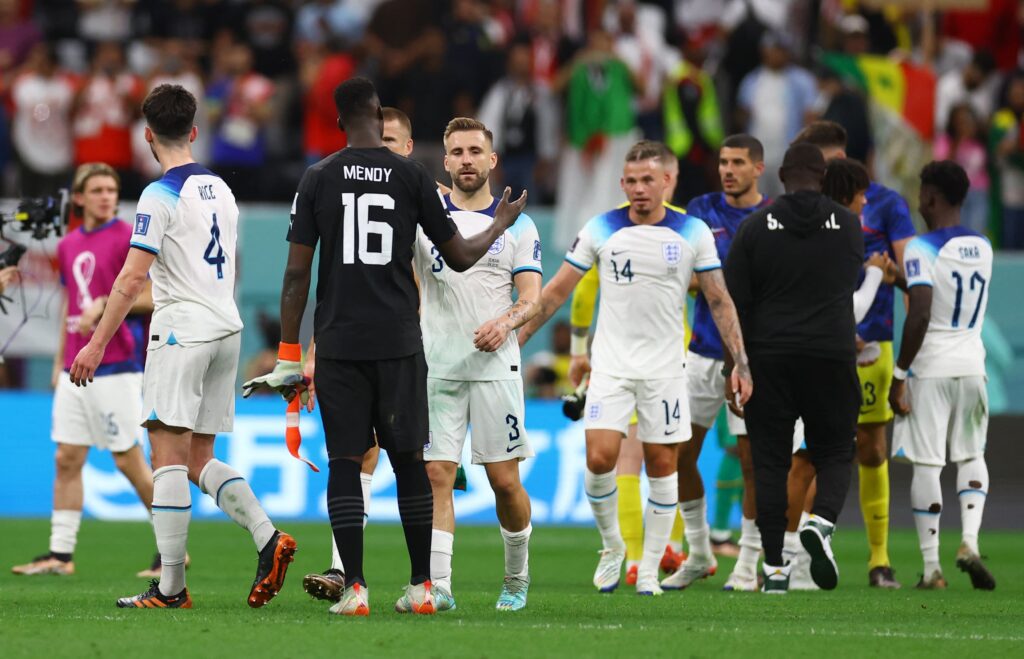 The English were poor for the first 30 minutes but when they found their rhythm, they looked unstoppable. Jude Bellingham created the first assist for fellow midfielder Jordan Henderson. The second goal came just before half time.
Striker Harry Kane scored his first goal of the tournament after midfielder Phil Foden provided the assist. Phil Foden completed his second assist of the match which midfielder Bukayo Saka scored. The match ended 3-0 meaning England also kept the clean sheet.
England have plenty of World Cup Fantasy options. In defence Luke Shaw could be a great option. In attack Bukayo Saka and Phil Foden could be the standout options. With a match against France next, heavy investment in England could be a risk, but with a better squad and more fantasy options than their opponents, it could be a risk worth taking.
Japan v Croatia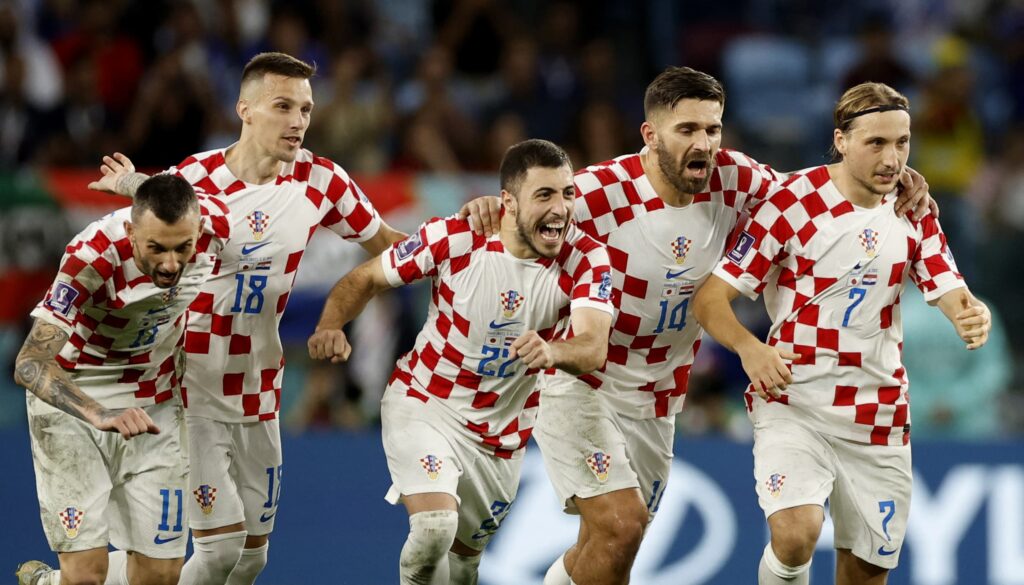 The match between both sides was tightly contested as many predicted. Japan struck just before half time via striker Daizen Maeda, created by Maya Yoshida. The Croatian's mounted pressure on Japan and were finally rewarded when defender Dejan Lovren provided the assist for midfielder Ivan Perisic'c fantastic headed goal.
Both sides had good chances to take the lead but none could convert. This meant that the match progressed into extra time but neither side could prevail. Croatia's penalty shootout experience was evident, winning the game 3-1 from the spot.
Croatia face the difficult task of overcoming Brazil in the quarter finals. Although there will be a huge lack of interest in their defensive assets it could be well worth holding onto standout player Ivan Perisic.
Brazil v South Korea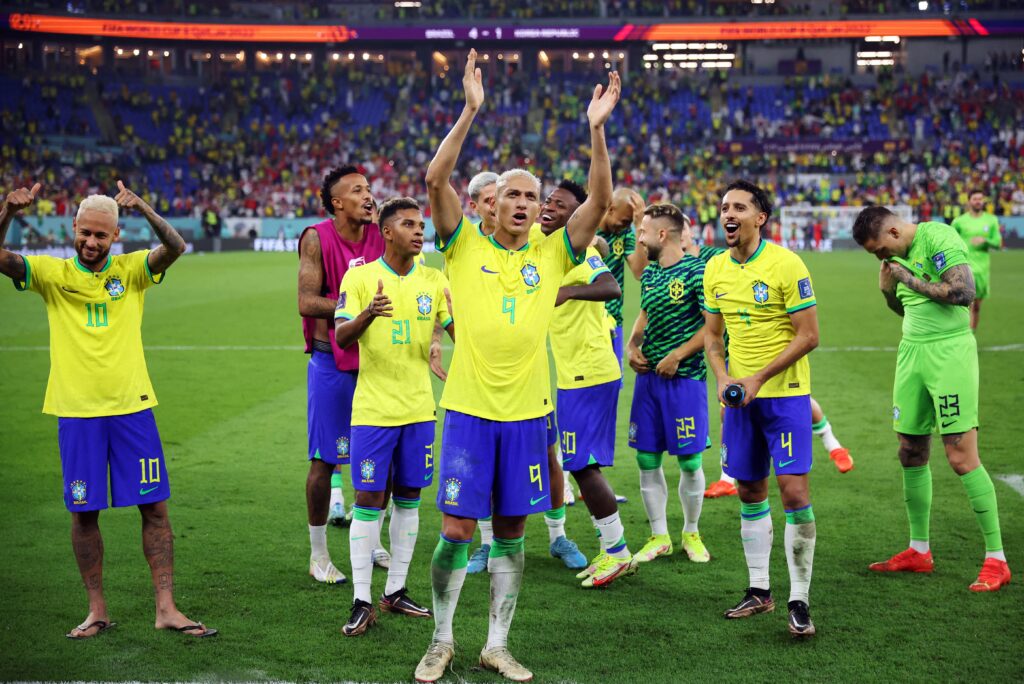 Brazil were yet to win convincingly prior to their match against South Korea but they showed they were a team full of goals in the round of 16. Neymar returned to the starting line-up and provided an assist just seven minutes into the game after fellow striker Vincius Junior converted early on.
The Brazilians were relentless and scored six minutes after their first goal. Striker Richarlison earned a penalty which was converted by Neymar to make it 2-0. The goals continued and the lead extended to three when Richarlison danced his way into the box, scoring from a fantastic pass via defender Thiago Silva.
Brazil's fourth and final goal was scored by midfielder Lucas Paqueta, assisted by Vinicius Junior. Brazil did concede at the end of the match, meaning the game finished 4-1. They looked ruthless and the performance was a good example of the attacking assets Brazil have at their disposal.
Croatia lay ahead for Brazil and it could be a great opportunity for Brazil to progress. Offensive assets like Vinicius Junior, Richarlison and Neymar could all be great options. Brazil's defensive assets will also be appealing heading into the match. Furthermore, managers could even select midfielders Lucas Paqueta and Casemiro to enable other options within their teams.
Morocco v Spain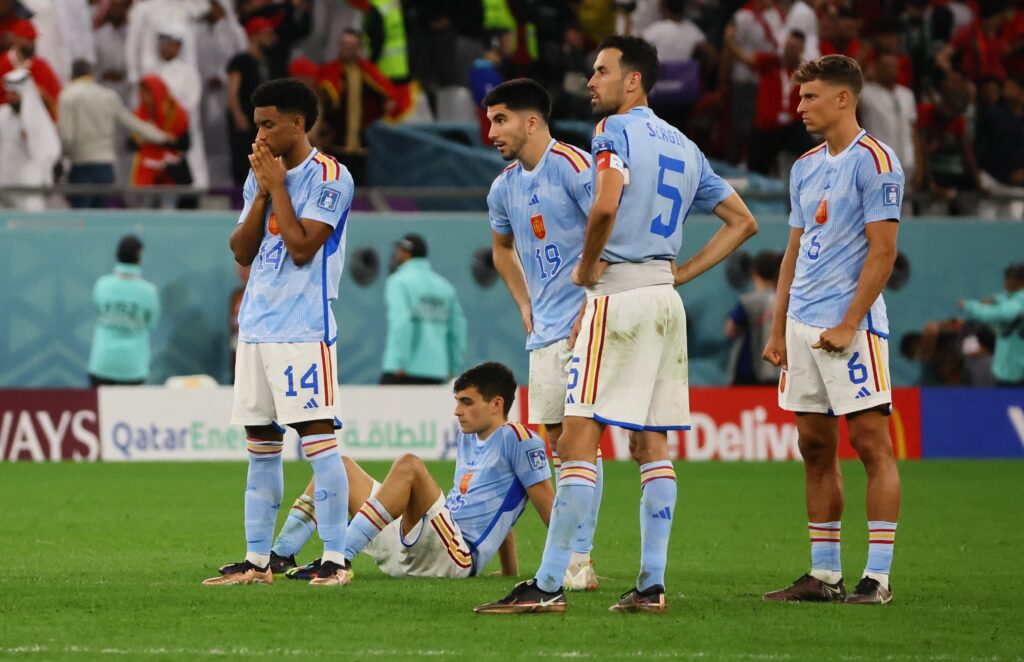 It was heartbreak for Spain and joy for Morocco after a very tightly contested match that led to extra time then penalties. Morocco defended well and even had moment where they could have scored on the break.
Morocco won their penalty shootout but managers may still be cautious of investing in an attack that hasn't scored many goals so far. Although that is the case, there could be interest in their defensive assets.
The African side face Portugal in the quarter finals so managers may want to avoid heavy investment. The standout option may be defender Achraf Hakimi.
Portugal v Switzerland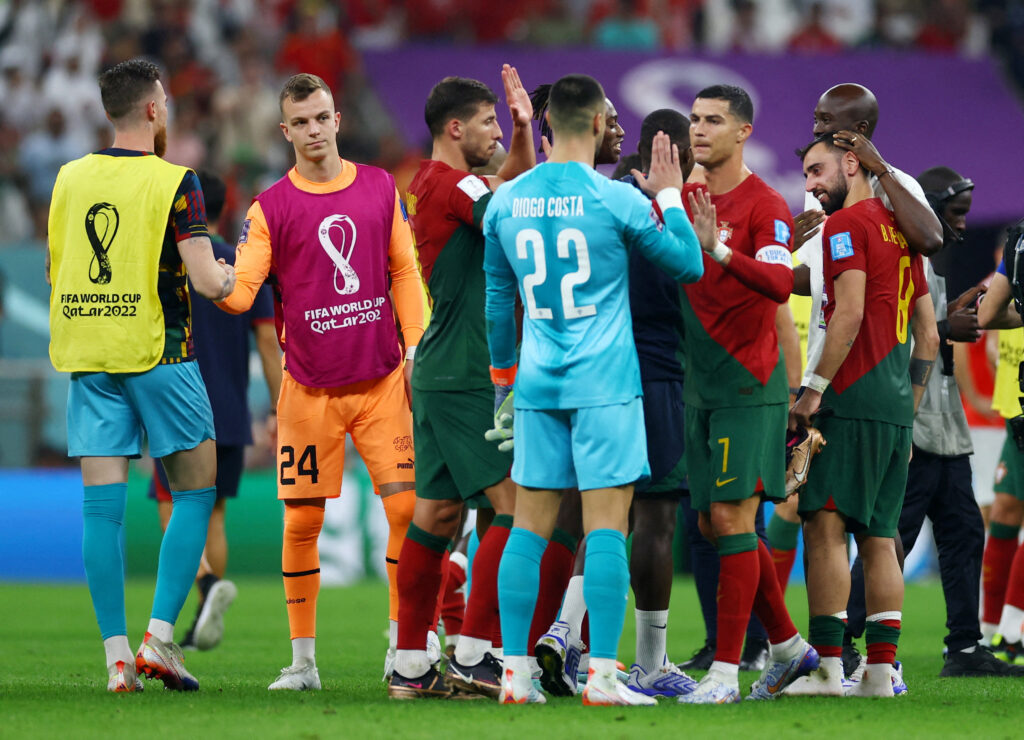 Portugal dismantled Switzerland in their round of 16 match. The goals started after Striker Goncalo Ramos hit a thunderous strike, whilst fellow forward Joao Felix created the assist. Midfielder Bruno Fernandes's corner was converted by defender Pepe to make it 2-0.
The goals continued. Goncalo Ramos picked up his second goal of the game via defender Diogo Dalot. The fourth goal was scored by defender Raphael Guerreiro whilst Goncalo Ramos turned provider this time.
Switzerland did score but it didn't take long for Goncalo Ramos to react with his third goal of the game after Joao Feliix created. The sixth and final goal of the game came from substitute and forward Raphael Leao after Raphael Guerreiro made the pass.
There will be plenty of interest in the Portuguese assets but rotation could dampen the appeal both offensively and defensively. Many managers will be hoping to make transfers based on the line-up news with players like Raphael Guerreiro, Goncalo Ramos and Diogo Dalot, all potentially on World Cup Fantasy watchlists.
---
Keep up to date with all of our World Cup Fantasy articles here.