What did we learn from UCL Fantasy Matchday 7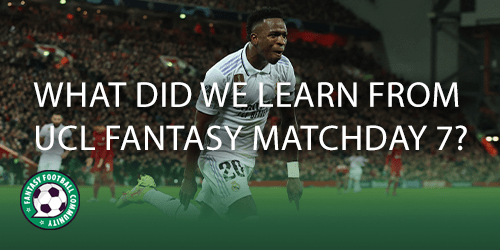 We take a look at what did we learn from UCL Fantasy Matchday 7. Covering goals, assists, clean sheet, player of the match awards and a basic overview of all of the matches played in the first leg of the round of 16.
The latest round of the Champions League is complete. Looking back and reflecting on the matches played can really aid managers with forward planning including things like captaincy and transfers. So, what did we learn from UCL Fantasy Matchday 7, we take a look.
Milan v Tottenham
One of the first matches played in the round came between Milan v Tottenham. There were plenty of chances for both sides in the game. The only player to take their chance was Milan midfielder Brahim Diaz (€6.3m),he banked eight points for his goal.
Milan striker Rafael Leao (€8.5m) earned the player of the match award for his performance. Milan defender Theo Hernandez (€5.9m) was one of the many who picked up a clean sheet. The full-back managed to claw six points.
Paris v Bayern
One of the biggest clashes of the week was played between the German and French giants. Bayern dominated the game and had plenty of chances but Paris weren't short of their own. The winning goal came via Bayern midfielder Kingsley Coman (€8m) who notched up a huge 11 points with the help of nine ball recoveries and the player of the match award.
Bayern defender Alphonso Davies (€5.4m) failed to start the match but came on to create the assist. Fellow teammate and defender Joao Cancelo (€6.6m) played one half so failed to pick up the clean sheet points. PSG striker Kylian Mbappe (€11.4m) failed to start the game but did feature.
Dortmund v Chelsea
Both sides had plenty of chances here in the second day of matches from UCL Fantasy Matchday 7. But it was Chelsea who had most of the clear-cut opportunities but failed to convert. The German side came away with the three points after striker Karim Adeyemi (€7.9m) scored the only goal. This saw his total reach nine points with the help of the player of the match award.
Chelsea full-back Reece James (€6.2m) came close to scoring twice but could not get it over the line. The popular Dortmund defender Raphael Guerreiro (€4.7m) hit seven points for his clean sheet.
Club Brugge v Benfica
It was a very strong performance by the away side. The clean sheet meant defenders like Nicolas Otamendi (€4.7m) and Alejandro Grimaldo (€5.3m) both hit six plus points. Budget enabling favourite and midfielder Joao Mario (€6.3m) hit eight points for his goal.
Benfica midfielder Frederik Aursnes (€4.8m) bagged the player of the match award which saw his total hit seven points. Midfielder David Neres (€6.9m) played just 25 minutes but his goal meant he collected five points.
Frankfurt v Napoli
The German side had their moments but Napoli were too strong for them and they came away with a 2-0 lead. If things weren't bad enough for Frankfurt, they also lost striker Randal Muani (€7m) after he received a red card and minus two points in UCL Fantasy.
Some of the biggest earners from Napoli included defender Giovanni De Lorenzo (€5.1m) who claimed a whopping 13 points for his goal and clean sheet. Another successful asset was striker Victor Osimhen (€7.8m). He picked up eight points for earning a penalty and scoring. Midfielder Khvicha Kavaratskhelia (€5.9m) missed a penalty but created an assist to reach four points whilst the player of the match award went to midfielder Hirving Lozano (€6.3m). He created an assist to help him reach his total.
Liverpool v Real Madrid
We saw a massive seven goals in the game. Liverpool started off very strong gaining a 2-0 lead. Their biggest performance came from midfielder Mohamed Salah (€11.3m) who bagged 10 points for his goal and assist.
Most of the points came from 5-2 winners Real Madrid as they blitzed their way back into the game whilst potentially killing off the tie. Striker Karim Benzema (€10.6m) looked back to his best. The Frenchman hit 13 points after scoring twice and creating an assist. There can be no doubt that the star man was midfielder Vinicus Junior (€10m) who managed an impressive two goals, one assist and a player of the match award.
Leipzig v Manchester City
The away side dominated the first half and their performance paid off when midfielder Riyad Mahrez (€9.8m) scored. The Algerian also earned the player of the match award, taking his Matchday 7 total to 10 points.
Popular Manchester City striker Erling Haaland (€11m) made little impact and blanked with a two-point return. In the second half Leipzig took the game to their opponents and looked the far better side. The German side had one big performer and that was Josko Gvardiol (€4.7m) who scored with his header reaching a total of nine points.
Inter v Porto
It was a close game between both sides as expected. Porto tried but they failed to convert. This meant that fantasy favourite and striker Mehdi Taremi (€7.8m) failed to pick up any significant points. Inter won the game and Porto's match ended even worse due to midfielder Otavio's (€6.7m) red card.
There was plenty of clean sheets for the Inter backline excluding defender Frederico Dimarco (€4.6m) who picked up a yellow card and was substituted off, picking up zero points. Striker Romelu Lukaku (€9m) came on late to score the winner and claim five points whilst teammate and midfielder Hakan Calhanoglu (€7.5m) earned the player of the match award to secure seven points.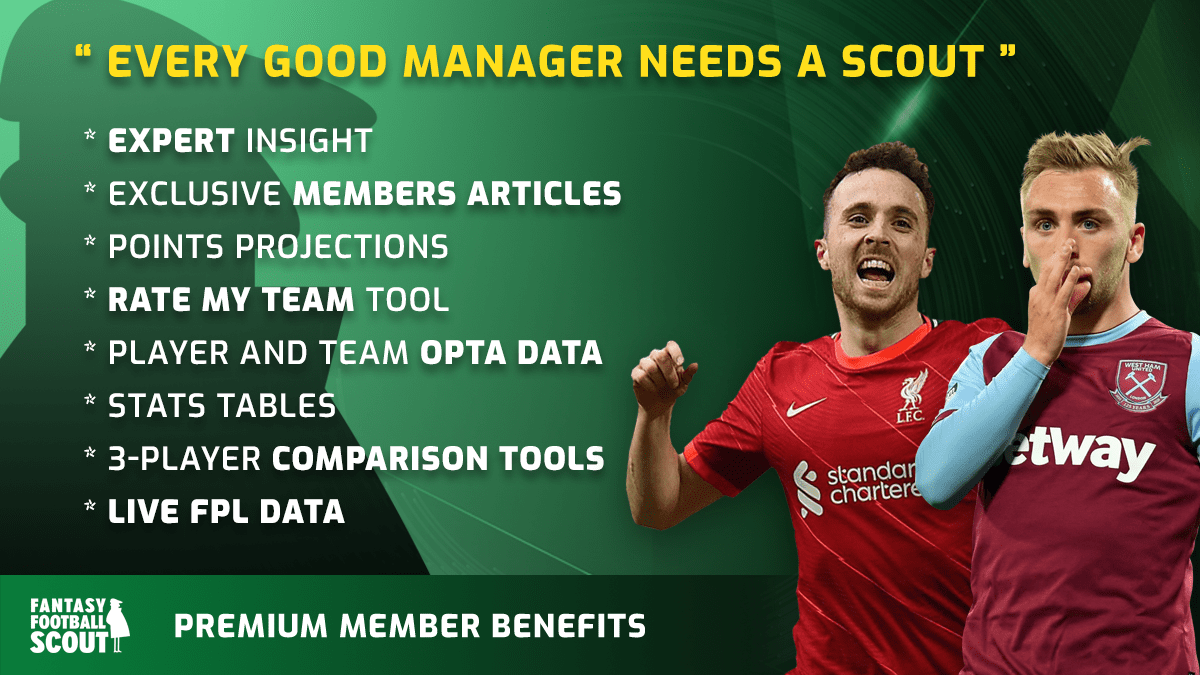 ---
Get ready for the new round of FPL with our top picks for Gameweek 26 article here.