UCL Fantasy Matchday 4 review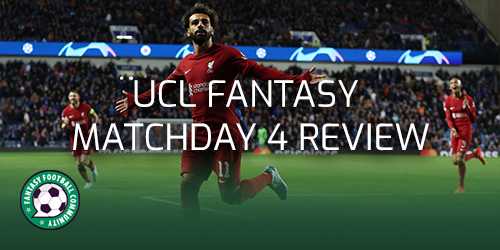 We look at the UCL Fantasy Matchday 4 review. Overviewing every game that was played out in the latest round of Champions League football. Covering player of the match awards and picking out players who drew in some of the biggest returns of the round.
With Matchday 4 now over, we can look back and reflect. Matchday 5 is just around the corner so looking at the players that did well could be beneficial to UCL Fantasy managers as they plan for the new round ahead of Matchday 5.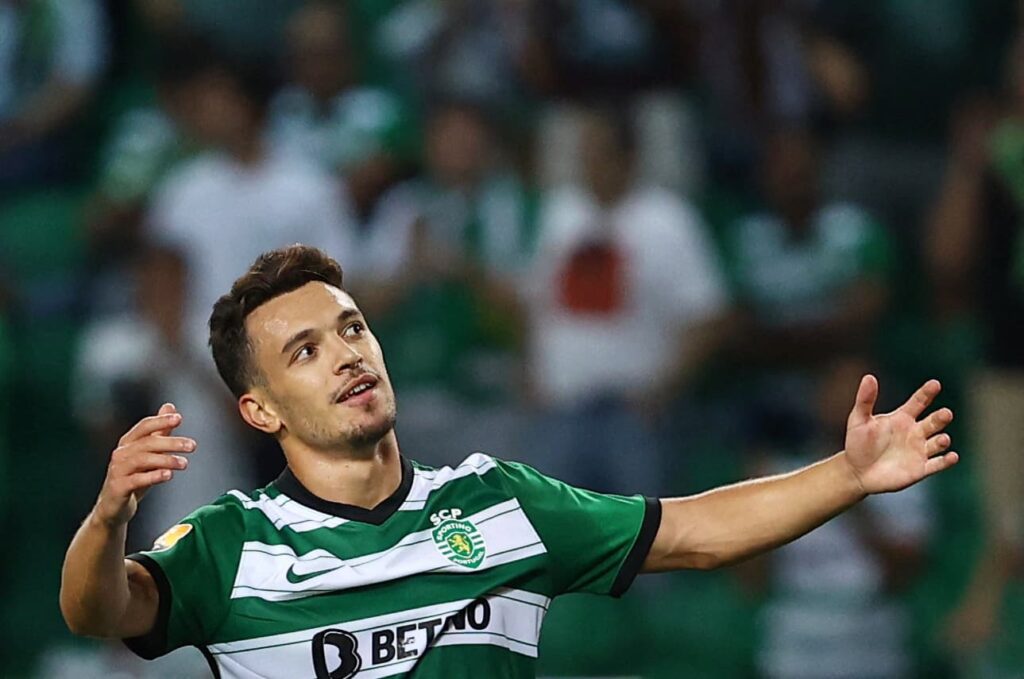 Maccabi Haifa v Juventus
Juventus came into the match with poor away form. That was reflected in the final result as Maccabi Haifa won the match 2-0. Midfielder Omer Atzili (£5.8m) took the spoils with his 16 points. His double-digit haul consisted of two goals and the player of match award.
Juventus midfielder Angel Di Maria (£7.4m) was an asset some from the community had interest in before the Matchday began. However, Di Maria came off injured in the 24th minute. This resulted in a one-point return.
Copenhagen v Man City
Man City were heavy favourites for the three points in this match. However, that was not to be. After a red card for Man City defender Sergio Gomez (£4.1m) and a minus two-point return, it became difficult for them to dominate and win. The game ended 0-0.
63% owned striker Erling Haaland (£11.1m) failed to start or feature to the dismay of his owners. There were lots of clean sheet points. 53% owned Man City defender Joao Cancelo (£6.7m) picked up eight points for his clean sheet and ball recoveries. The player of the match award was picked up by teammate Rodri (£5.9m) . He also collected eight points with the help of ball recoveries.
PSG v Benfica
It was a tightly fought contest between both teams. That was reflected in their 1-1 score line. PSG forward Kylian Mbappe (£11.2m) was awarded the player of the match award due to his goal and overall performance. The Frenchman hit nine points for his efforts.
Benfica midfielder Joao Mario (£6m) was another successful asset. The Portuguese put his penalty away to equalise and give him a seven-point return.
Dinamo Zagreb v Salzburg
Another tight match ended in a 1-1 draw here. Dinamo Zagreb defender Josip Sutalo (£4.1m) was awarded the player of the match award and made 13 ball recoveries. This resulted in a cool nine points. His teammate and midfielder Robert Ljubicic (£6m) managed to match him after he scored the equaliser.
One successful asset from Salzburg was midfielder Nicolas Seiwald (£6.1m). The attacker scored and picked up eight points with the help of ball recoveries.
Milan v Chelsea
Away side Chelsea performed the double over Milan. After winning comfortably in Matchday 3, we saw the same in Matchday 4 after their 2-0 win. The result could have been lot closer if it wasn't for Milan defender Fikayo Tomori (£5m). The English centre back was red carded, giving owners a disappointing minus four points.
There were plenty of Chelsea returns. Reece James (£6.1m) provided his owners with another return. He hit six points for his clean sheet. Mason Mount (£8m) also picked up significant points. The midfielders assist and player of the match award saw him hit eight points.
Shakhtar Donetsk v Real Madrid
We saw another 1-1 between these two sides on Tuesday evening. Real Madrid were heavy favourites, but it took a late equaliser from Antonio Rudiger (£5.5m) to clinch a point. His equaliser took him to an impressive 11 points.
Shakhtar Donetsk midfielder Artem Bondarenko (£5.9m) collected six points, mainly due to earning the player of the match. Teammate Oleksandr Zubkov (£5m) scored the first goal, helping him to eight points.
Celtic v Leipzig
It was another comfortable win for Leipzig. The German side won the game 2-0 away from home. One of the stand-out assets was midfielder Amadou Haidara (£5.5m). He kept a clean sheet, made 12 ball recoveries and picked up the player of the match award, providing him with 10 points.
Another big performance came from forward Timo Werner (£8m). The German hit nine points for his goal and assist.
Dortmund v Sevilla
The home side dismantled Sevilla in the reverse fixture. Dortmund failed to repeat that Matchday 3 performance as they drew 1-1. Dortmund midfielder Jude Bellingham (£7.4m) stole the show with his 11-point haul. The Englishman scored and received player of the match to secure his third double-digit haul in four matches played.
A bigger return came from Sevilla man Tanguy Nianzou (£4.4m). The defender collected 12 points for his goal and 12 ball recoveries.
Napoli v Ajax
Fans were given another thrilling match between these two sides. The game ended 4-2 to Napoli. This provided plenty of UCL Fantasy returns across the board. Khvicha Kvaratskhelia (£5.6m) continued to show excellent value for money. The attacking midfielder returned a huge 13 points for his goal, assist and player of the match award.
One budget midfielder that failed to hit his usual standard was Mohammed Kudus (£5.4m). The budget player picked up just three points to the disappointment of his owners.
Atletico v Club Brugge
A 0-0 draw here meant Club Brugge kept their fourth clean sheet in a row. An incredible feat, which also benefits invested UCL managers. Budget player Brandon Mechele (£4.3m) picked up his fourth return in a row. The defender returned eight points for his clean sheet.
It wasn't all good news for managers though. UCL Fantasy favourite Ferran Jutgla (£5.8m) failed to return any significant points in the match. It was his man between the sticks that took the spoils. Simon Mignolet (£4.8m) brought in 11 points for his clean sheet, nine shots saved and player of the match award.
Tottenham v Frankfurt
It wasn't expected to be as exciting as it was, but Tottenham and Frankfurt ended 3-2 to the home side. The big points came from the attackers. Tottenham striker Harry Kane (£10.5m) took away nine points for his goal and assist. He did however miss a penalty as well. Teammate and midfielder Heung-Min Son (£10.5m) managed to eclipse the striker. Son hauled a 15-point return. Those points consisted of two goals and a player of the match award.
Rangers v Liverpool
This match was expected to be much tougher for Liverpool after their comfortable 2-0 win in Matchday 3. This was not the case. After scoring early, the Scottish side were blown away in a whopping 7-1 loss. One of the top performers was forward Roberto Firmino (£7.9m). The Brazilian scored two goals, created an assist and earned the player of the match award. This took his Matchday 4 tally to 16 points.
Interestingly, Liverpool premium Mohamed Salah (£11m) failed to start the match. Although that was the case, the Egyptian incredibly came on to score a hatrick. This helped the midfielder match Firmino on points.
Leverkusen v Porto
The away side were gaining some form ahead of Matchday 4 and that was highlighted in their impressive 3-0 away win. Goalkeeper Diogo Costa (£5m) will go down in UCL Fantasy history as he saved his second successive penalty, two Matchdays in a row. If that wasn't enough, the goalkeeper also created an assist and kept a clean sheet. This saw him pick up 15 points.
Striker Mehdi Taremi (£7.4m) also hit double digits. His two goals meant he collected 10 points.
Barcelona v Inter
A thrilling 3-3 draw meant there were lots of attacking returns for assets. Inter midfielder Nicolo Barella (£6.5m) provided owners with a 12-point haul. His points came from his goal and player of the match award.
UCL Fantasy favourite Robert Lewandowski (£11.2m) also put on a great showing. The forward hit 10 points for his two goals scored.
Plzen v Bayern
Bayern were heavy favourites in this match and rightly so. The German side beat Plzen 4-2 in this one. Budget midfielder Leon Goretzka (£6.5m) picked up an incredible 17-point return. The Bayern man scored two goals, created one assist and received player of the match. Teammate and fellow midfielder Sadio Mane (£10.6m) also succeeded. He came away with a seven-point return for his goal.
Bayern forward Thomas Muller (£9.9m) scored and created an assist to claim his eight points.
Sporting v Marseille
It was another red card disaster for the home side. Sporting defender Ricard Esaio (£4.3m) and midfielder Pedro Goncalves (£7.5m) both received red cards which meant Sporting played the match with nine men.
Marseille forward Alexis Sanchez (£6.4m) collected nine points from his goal and player of the match award.
---
You can stay up to date with all of our great UCL Fantasy articles right here.