UCL Fantasy expert team reveals for Matchday 7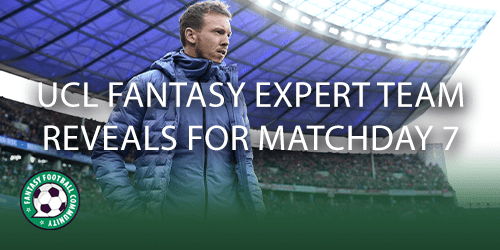 We check out some UCL Fantasy expert team reveals for Matchday 7. Champions League Fantasy returns! We take a look through some of the most experienced managers teams ahead of the new round. We will see why they have made some of their decisions and some of the things that could change within their teams.
As the Matchday 7 deadline approaches thick and fast UCL Fantasy managers will be scrambling to clarify some big decisions. Looking at expert team reveals for Matchday 7 can help bring clarity to our own decisions within our teams.
@FplToni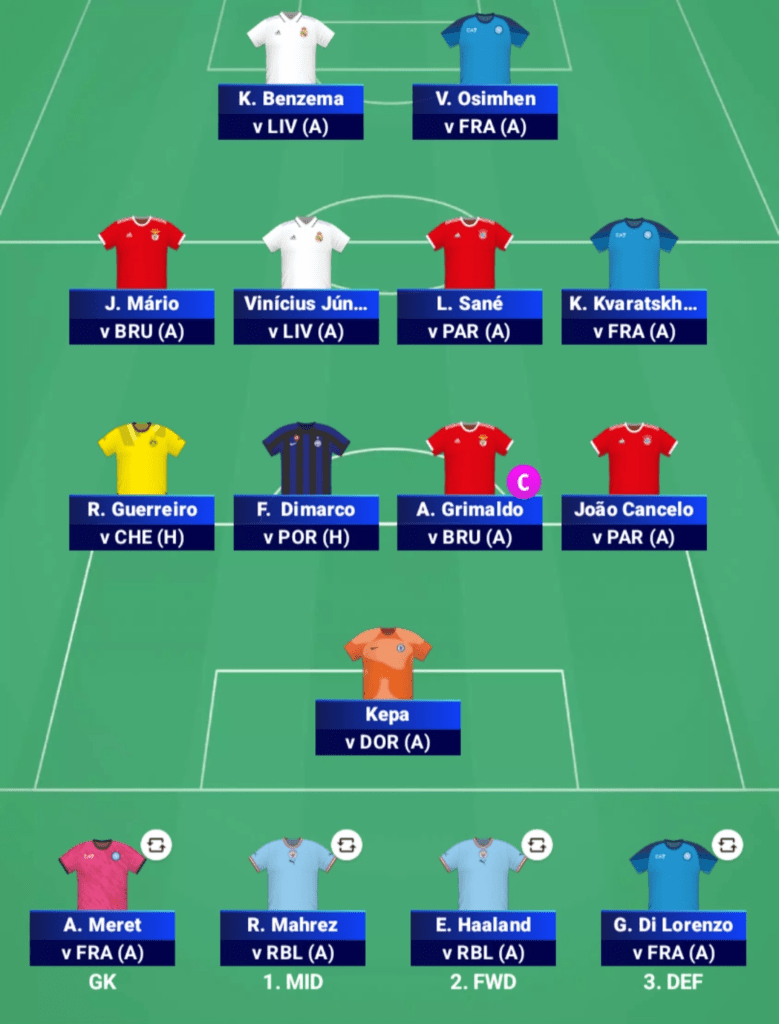 Notes
Pretty set with the team.
Haaland injury one to monitor but think that he will be fine.
Luckily we have the Bayern line-ups so will react if I need to adjust.
A Spurs attacker is tempting me, especially if Tomori isn't starting so I will be interested in their line-ups too but with the information provided at the moment he should be ready.
@Konate_FPL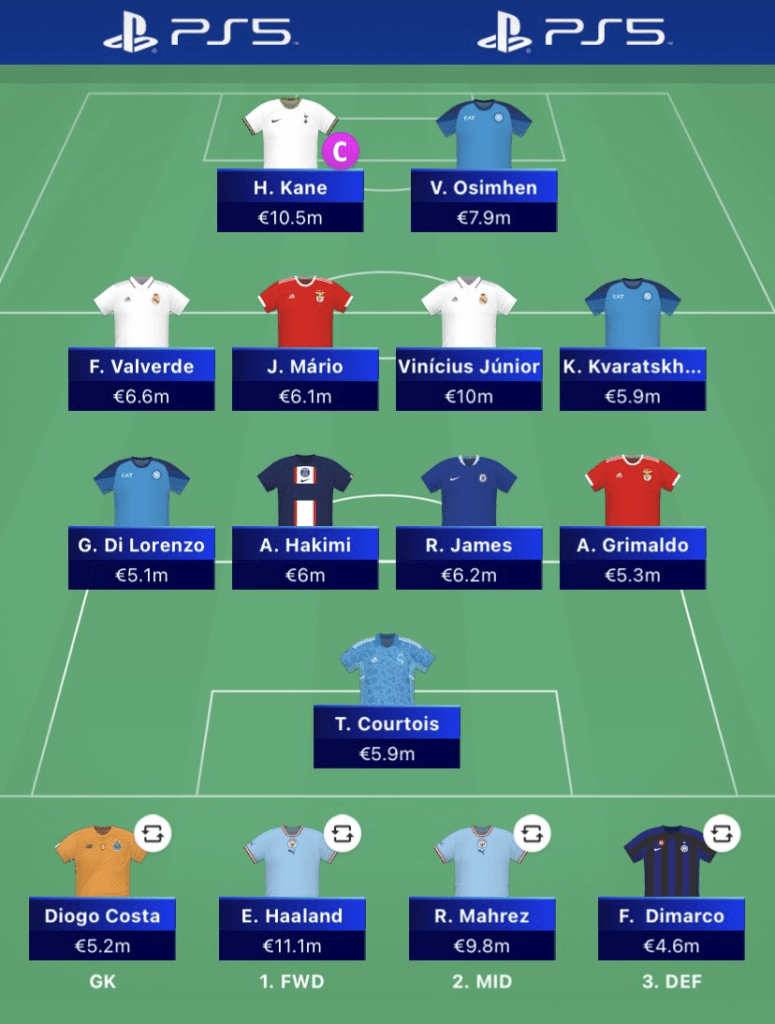 Notes
Kane first day captain because Milan look vulnerable at the back at the moment and is a nice placeholder for the second leg for Mbappe etc.
Double Madrid midfield versus Liverpool as we're very weak at the back at the moment and could be exploited heavily.
Triple Napoli non-negotiable currently. One of the better fixtures to have also.
@FplRossoneri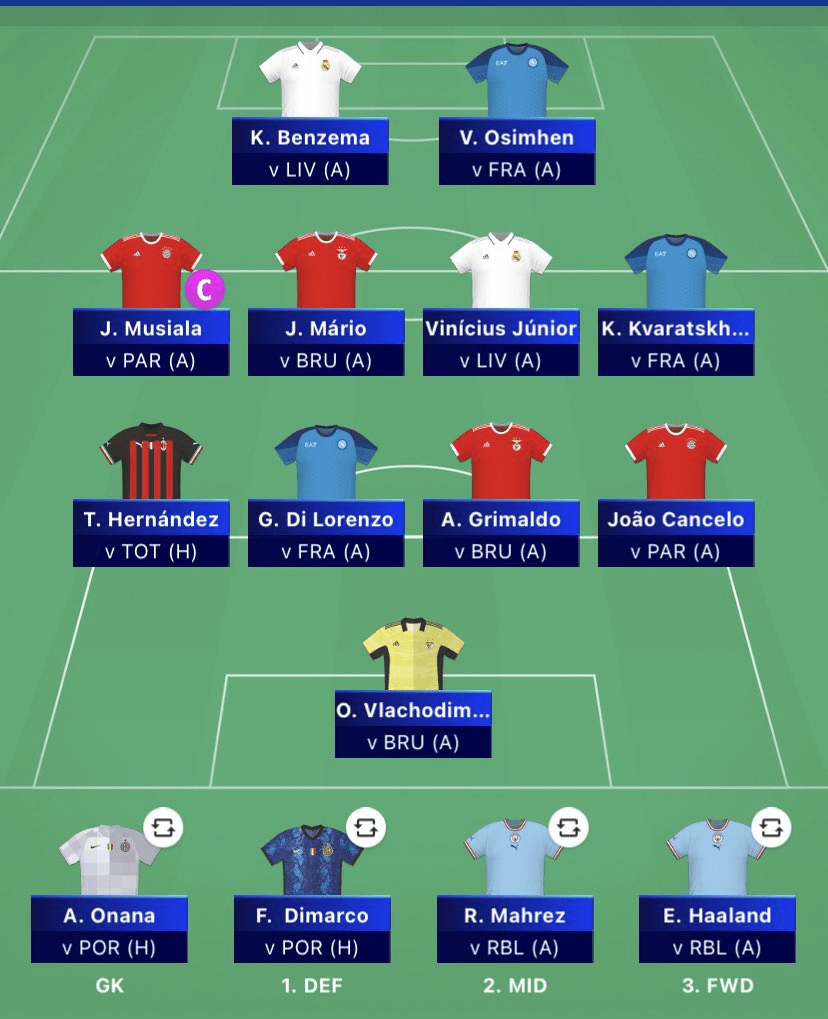 Notes
Forward line is pretty template, Benzema could easily become Kane given fitness updates etc.
Midfield is where I am pretty settled, it gives me the right balance of premium versus good fixtures on paper, players still in consideration for midfield are Bellingham, Sane and Son.
As I have used my chips in the group stages my team is made up of teams who I think will go the farthest in the tournament.
As my defence may suggest I am huge fan of full backs who have great attacking threat and given that we get an extra €5M in the round of 16 it's easier to afford a good defensive setup.
Lastly for goalkeepers I have the pretty standard two €5M goalkeepers who don't play on the same Matchday.
Also starting the round of 16 it's very important to curate a team where you can flexible in terms of captaincy I.e. have Captain options for each day of Matchday 7.
@uclfantasypod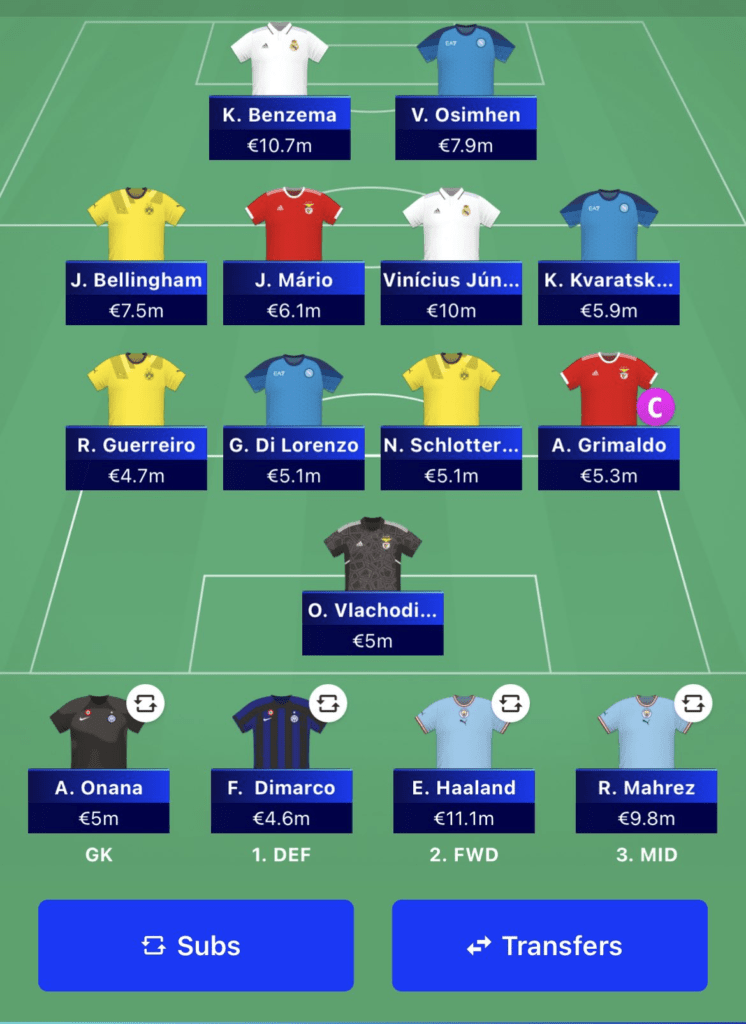 Notes
I'm most confident of Benfica and Inter Clean sheets so I've doubled up on their defences with defender and goalkeeper combos. They're also at a useful price if I need to upgrade to someone more expensive later in the competition.
I've gone double Dortmund defenders because Chelsea have only scored four league goals this calendar year. Dortmund are unbeaten and these two defenders have a combined two goals and six assists in five league games.
Di Lorenzo takes my final defender spot as I need a player from the following week and Napoli are the outstanding team.
Joao Mario and Kvaradona are the first names on my team sheet with the form that they're in and their price point.
I have Vinicius Junior and Mahrez. Bellingham seems to be Mr UCL and thrives in these games.
All five midfielders are playing teams that aren't in great form. I'm happy not having Bayern midfielders as I think it'll be a low scoring game in Paris.
Osihmen is the most in-form striker in Europe at the moment and is an absolute must.
Benzema often comes alive in the knockouts and Liverpool are in terrible form both offensively and defensively without key players like Van Dijk, Jota and Diaz.
Haaland would be a no-brainer but I may have a decision to make based on the injury picked up against Aston Villa.
Goncalo Ramos or Lautaro Martinez are waiting in the wings.
@TheLineUpBrazil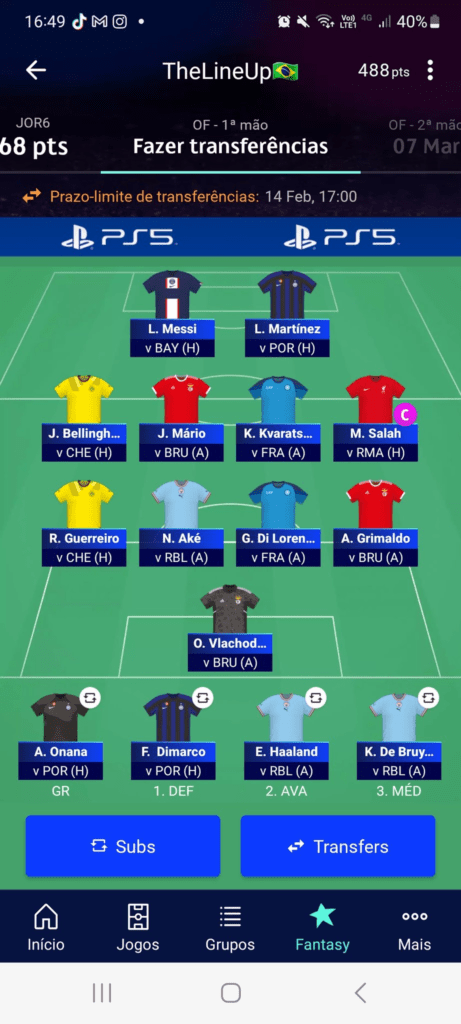 Notes
Vlachodimos – great fixtures (versus Club Brugge).
Onana – also prioritizing the Inter defence against Porto.
Grimaldo – Not only does he have clean sheet potential, but this year, two goals and two assists in seven matches.
Dimarco – also doubling up on the Inter defence. He has six returns in nine matches.
Ake – against Leipzig , still unsure as no one is safe from Pep roulette.
Di Lorenzo – vs Frankfurt and is the best Napoli defender option, one goal, one assist and two clean sheets in seven matches .
Guerreiro – four assists and one goal in four matches.
Kvaratskhelia – the no-brainer, fixture, price and production.
Bellingham – besides being consistent in the year, registered five to six ball recoveries per match.
João Mario – amazing 2023, in eight matches, six goals, one assist and on pens. Best % deliveries of all midfielders.
Salah – what justifies him is Liverpool's tradition in this competition, they need to focus on UCL since they have been in a lousy form.
Kevin De Bruyne – easy game, though bad form this year, still between him Mahrez and Haaland.
Hard to go without Messi since Mbappe won't play. Messi has been safer than Neymar in UCL (8,6 x 5,2 points per game).
Lautaro – after a disappointing World Cup, recorded 10 returns in nine games so far, plays against Porto.
@FPL_Crisk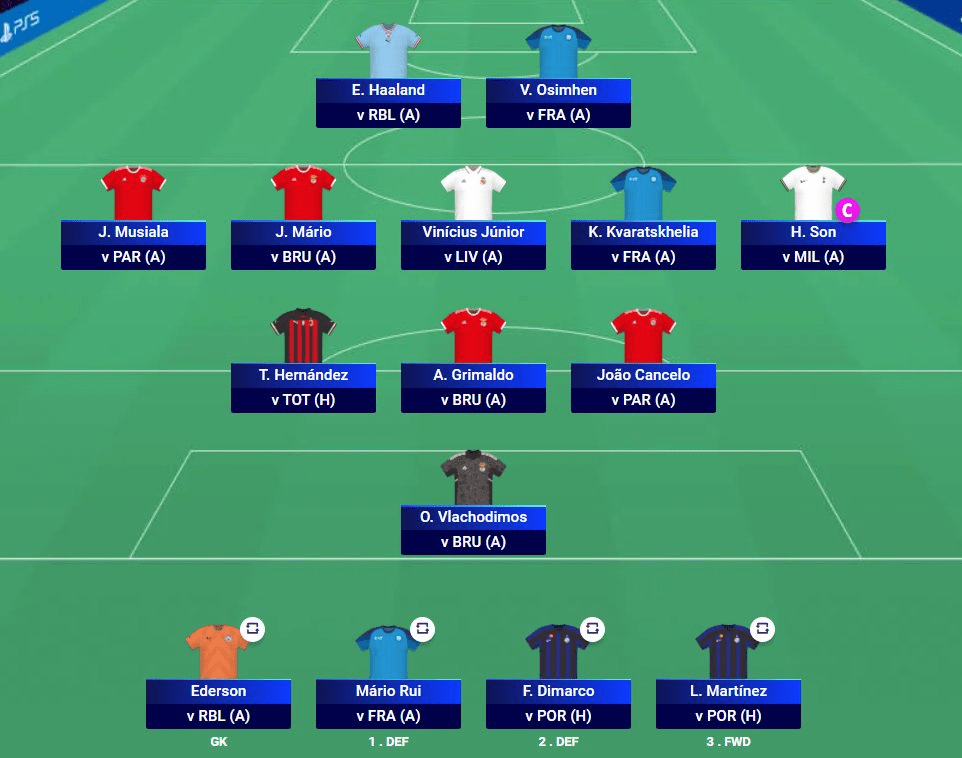 Notes
I feel like Son can have a great game exploiting AC Milan's weaknesses and could be an amazing differential.
Dimarco and Mario Rui are hugely underrated picks that stats wise could outclass other options from the same teams.
Punting a lot on Benfica and Napoli, pretty sure on their qualification.
Son, Hernandez and Musiala still not nailed in the team: Mahrez, Perisic and Bellingham/Mudryk/Kulusevski the main alternatives, depending on the Tuesday line-ups (if Calabria and Emerson start for Milan and Spurs I'll keep the team as it is).
Captaincy options: Son, Grimaldo, Vini, Haaland.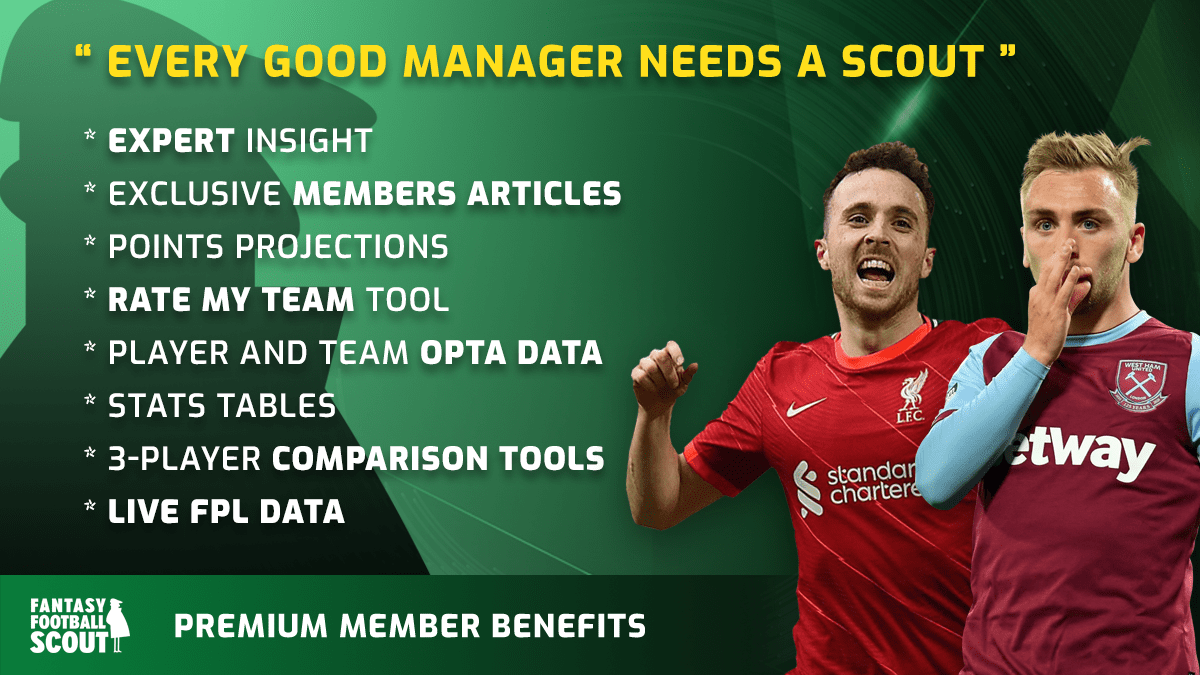 ---
If you enjoyed our expert team reveals for Matchday 7 you can also check out our huge UCL Fantasy mega article detailing all of the best picks in each position for Matchday 7 here.