UCL Fantasy expert team reveals for Matchday 2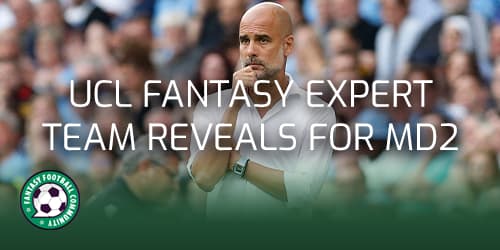 We check out some UCL Fantasy expert team reveals for Matchday 2. Champions League Fantasy is here! We take a look through some of the most experienced managers teams ahead of the new campaign. We will see why they have made some of their decisions and some of the things that could change within their teams.
As the Matchday 2 deadline approaches thick and fast UCL Fantasy managers will be scrambling to clarify some big decisions. Looking at team reveals for Matchday 2 can help bring clarity to our own decisions within our teams.
@uclfantasypod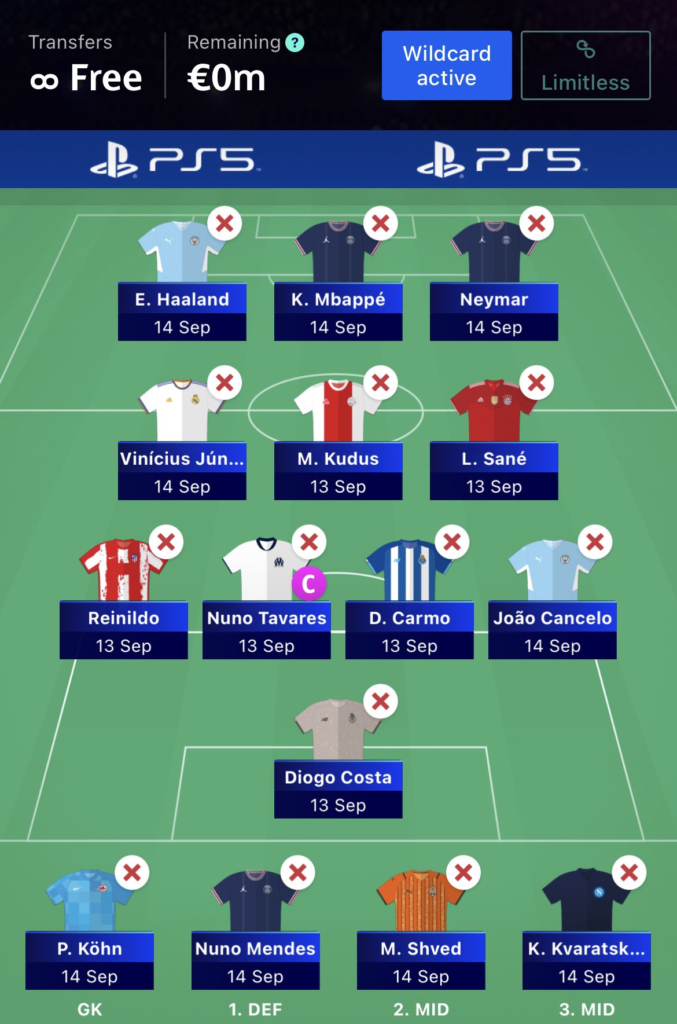 Notes
I've used my standard wildcard.
I've gone for teams with at least three fixtures in the next four games that I feel can pick up some points in. With the intention of playing my Limitless in Matchday 3 or 4.
I've also gone for Sane this week as I need a plan to get to three Bayern players for the Plzen game that I won't be Limitless wildcarding in.
@Konate_FPL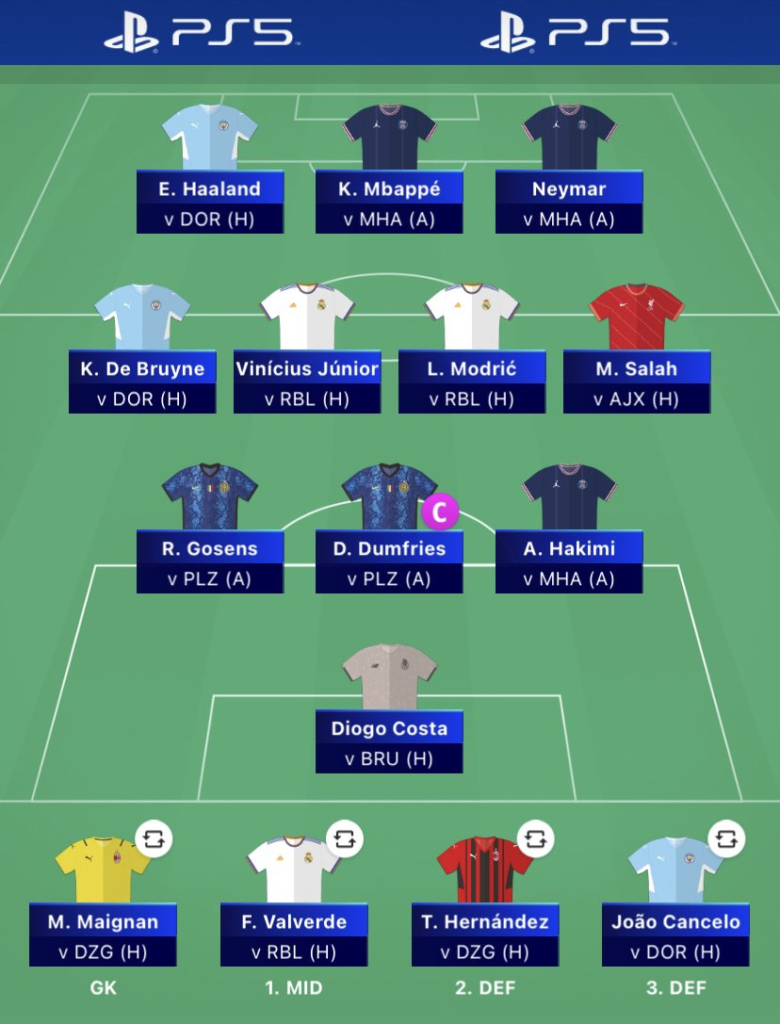 Notes
I will be using Limitless in Matchday 2 and Wildcarding in Matchday 3.
Double Milan defence, trying to gain an edge on the popular Hernandez.
Double Inter defence with Dumfries captain currently, he is playing advanced who has great attacking return potential.
Triple Real Madrid midfield may change, but they're looking fluid at the moment and Leipzig are up and down. They could also ship a couple of goals at the Bernabeu. Valverde is likely to be playing an advanced role again.
Opting for double PSG attack alongside Hakimi for the upside of a clean sheet with the hope of an attacking return.
@FplRossoneri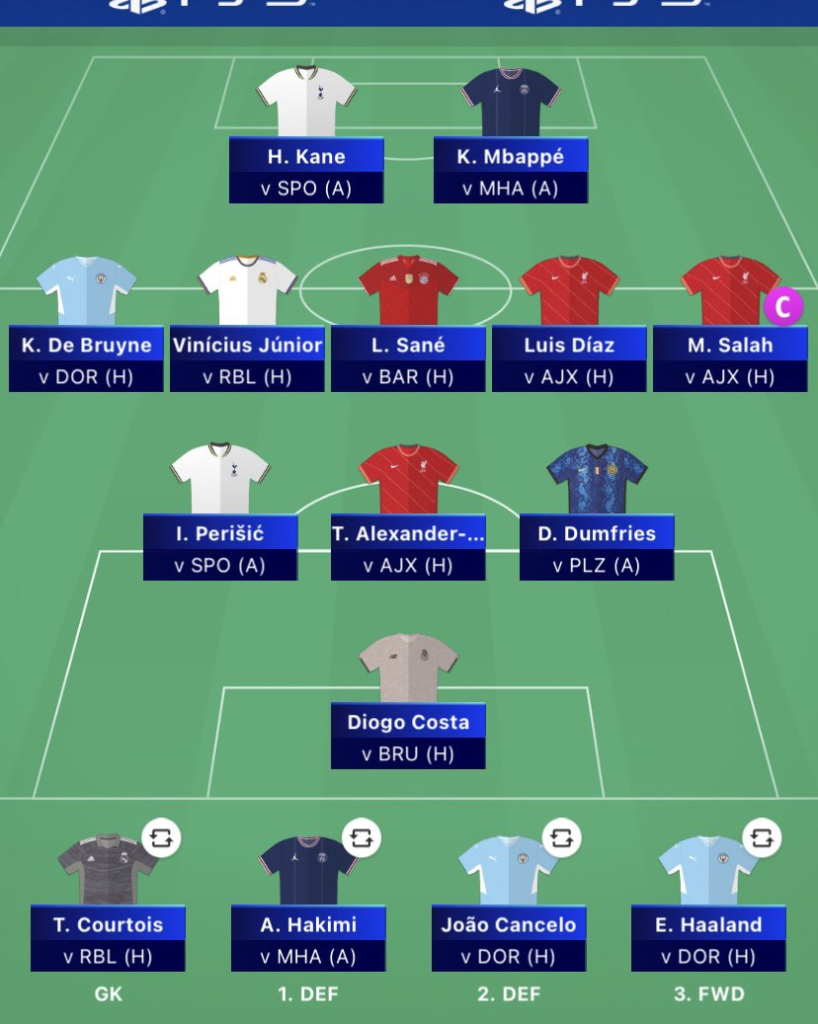 Notes
The plan was to always use the Limitless in Matchday or Matchday 5. Given that by Matchday 5 some groups may be wrapped up and thus rotation has pushed me to a Matchday 2 Limitless.
Captaincy for day one of Matchday 2 is between Sane, Salah and Kane. However, is currently on Salah but that could easily move to Sane or Kane as well.
Perisic, Kane and Luis Diaz are my Matchday Day 1 differential punts.
@PuntsandPoints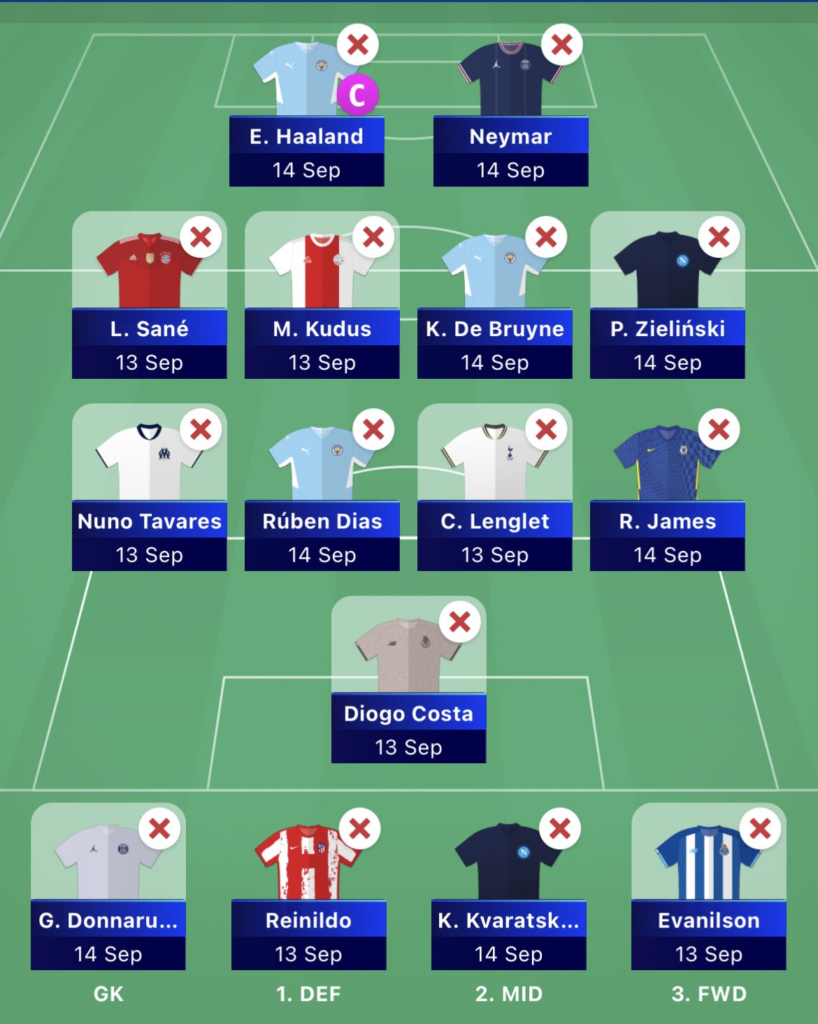 Notes
Currently tempted to Wildcard instead of limitless but everything could change with team news.
Evanilson is my first day punt.
Happy with seven day one players and eight in day two.
Was tempted to bring in Lloris for double Spurs defence but price points and playing day don't allow a good pairing in my opinion.
Kudus could easily become a ball recovery midfielder.
This draft might also be completely thrown out of the window for a limitless, or even, just free transfers. I am very undecided as fixtures this season make a perfect chip strategy quite difficult.
@FplToni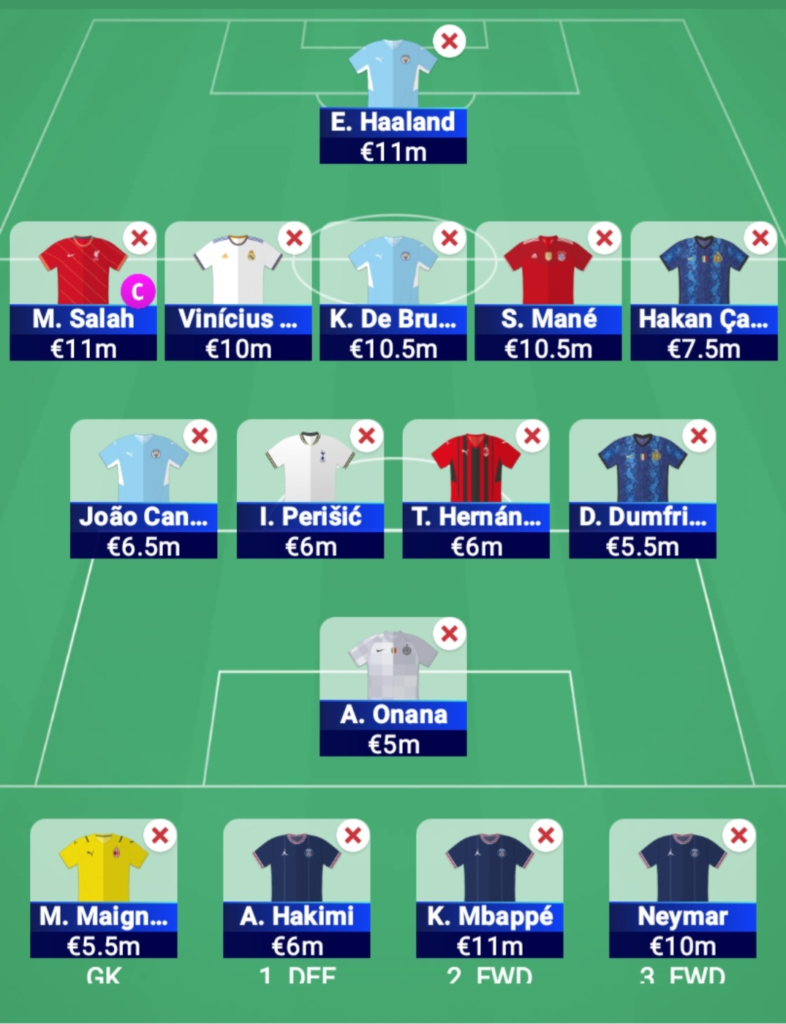 I am set on playing limitless this week.
I think that Onana will start but I will check line-ups and change him for Handanović if needed.
Also expect Perišić to start after the rest he had with the postponed fixture in Premier League but also, we have line-ups for that match so I will wait for that, just in case I need to make changes.
---
Using the Limitless chip in Matchday 2? You can check out some of the best picks for the Limitless right here.