Team Reveal GW35 – FPL Marc preparing for Bench Boost and Free Hit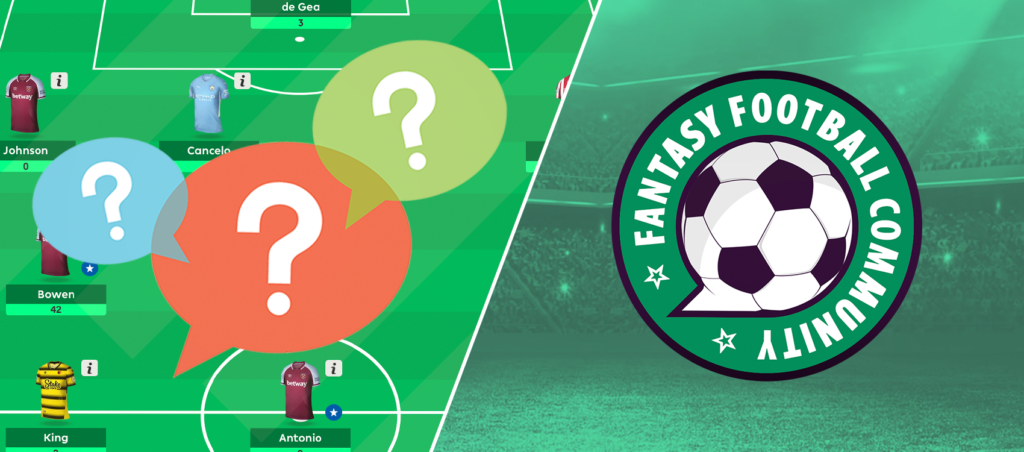 Each Gameweek brings an FPL community team reveal. As a result, that person gives insight into their transfers, captaincy and future plans.
---
Ahead of Gameweek 35, it's the turn of FPL Marc to tell us what he is doing to his team.
Hi Marc and thanks for the team reveal. Firstly, how did Gameweek 34 go?
I ended on 57 points and technically it's my fifth successive green arrow – although a tiny rise from 275,830 to 275,667. But I'm incredibly frustrated by yet another week where logical decisions backfired.
One of two transfers saw James Ward-Prowse make way for Kai Havertz. Naturally, the Southampton man scored twice and captain Havertz failed to score. Furthermore, Armando Broja's brief cameo kept a Connor Roberts return on my bench for the second week in a row. Every week is a constant stream of bad luck and this is set to be my worst ever FPL season. Excited for it to end.
The other transfer brought Aymeric Laporte in for Max Kilman but doubling-up on Man City's defence failed against Watford. Although the 13 points of Bukayo Saka were much appreciated.
Secondly, do you like your current squad? Who is a player you'd like to own but don't?
I sometimes like it but then see my front three! Wout Weghorst, Broja and the injured Cucho Hernandez are just absolutely horrific. I'm even thinking of playing one forward this week, which I've never done before.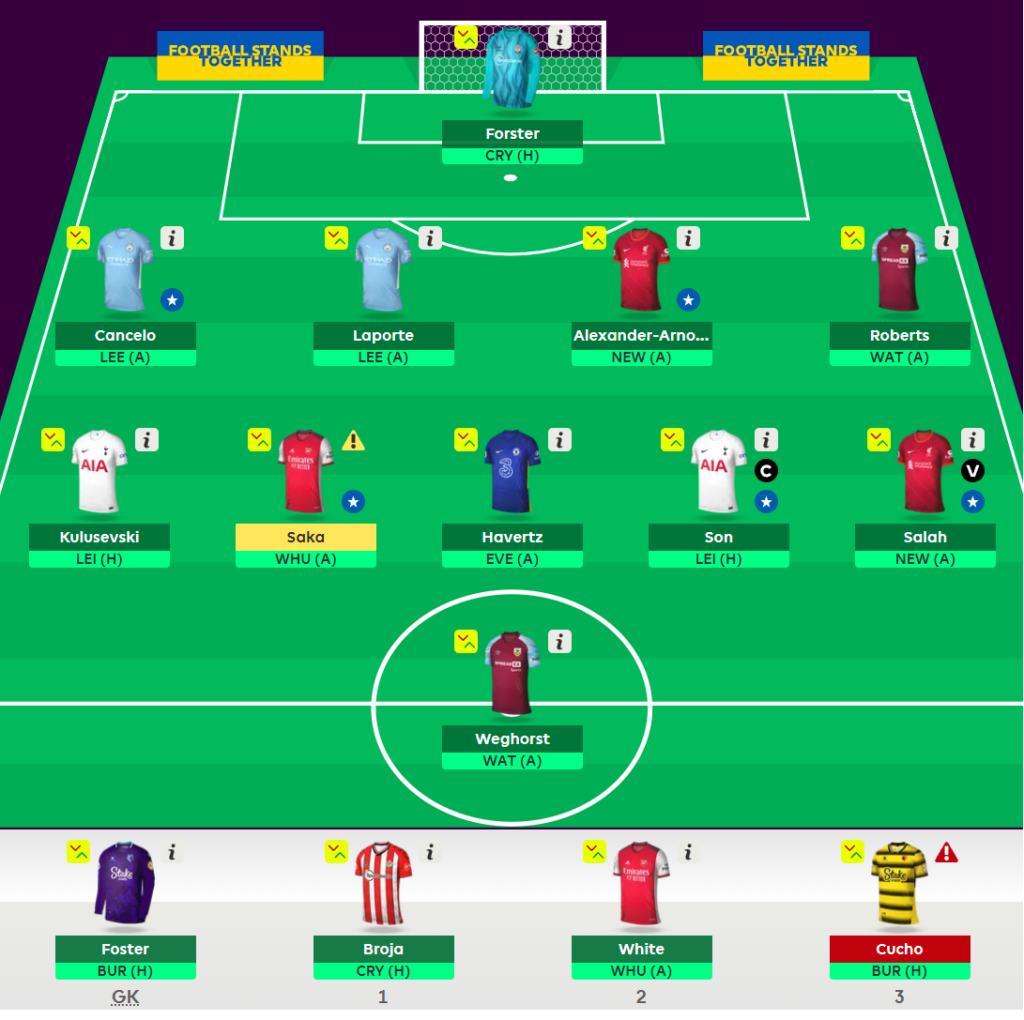 Having no Harry Kane hasn't been fun and I think his streak of blanks is about to end against Leicester. I just can't get him in without sacrificing Son Heung-min in the meantime. I'm also without a Chelsea defender but think I can get away with that.
A bit nervous to see Philippe Coutinho's popularity, although buying an out-of-form player from an out-of-form team purely because of fixtures is ill-advised. Unfortunately, the plan to Bench Boost in Gameweek 36 has restricted my decisions for a while. No spontaneity allowed.
So what are your transfer plans for Gameweek 35 and beyond?
I feel uncomfortable not using a transfer this week. But justifying next week's Bench Boost therefore requires two subs to replace Broja and Cucho, so I might have to go without a Man City attacking option.
An alternative option is to take a four-point but I rarely do those. Only three times this season. With £1.4m in the bank, those two striker transfers are limited to names like Eddie Nketiah, Teemu Pukki and Emmanuel Dennis. The Gameweek 37 Free Hit has potential but my season has effectively been over for months.
And finally, what about captaincy?
As a Newcastle fan, I'm not sure Mohamed Salah is the right option. An early kick-off, surrounded by Champions League semi-finals and visiting a side on six successive home wins. It wasn't fun cheering against him in last Sunday's derby though.
I think gut instinct will push me towards captaining Son versus Leicester.
Good luck and thank you for the team reveal!