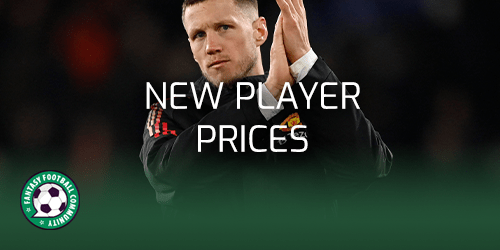 The January transfer window is currently open. As a result Premier League teams are making new signings. These signings are being added to the game and being given new player prices. Here we take a look at the way that the Premier League has priced the new players in the game.
Last season there were a number of key signings in the January transfer window who became popular and high scoring FPL picks. The likes of Tottenham Dejan Kulusevski (£7.9m) hit the ground running. It is yet to be seen whether any of this seasons January signings will have the same sort of impact.
The Premier League have been adding these new players to the game, handing them new player prices and announcing them.
Defenders
Benoit Badiashile (£5.0m) – Chelsea
Victor Kristiansen (£4.5m) – Leicester
Alex Moreno Lopera (£4.5m) – Aston Villa
Midfielders
Joao Felix (£7.5m) – Chelsea
Coady Gakpo (£7.9m) – Liverpool
Noni Madueke (£5.5m) – Chelsea
Mykhailo Mudryk (£7.0m) – Chelsea
Dango Ouattara (£5.0m) – Bournemouth
Forwards
David Dart Fofana (£5.0m) – Chelsea
Wout Weghorst (£6.0m) – Man United
In Premier League transfers
There have also been a number of assets moving between the Premier League sides for example Chris Wood has joined Nottingham Forest with Leandro Trossard moving to Arsenal.
What does this mean for FPL?
FPL managers have to monitor the transfer window closely. The new additions to the game could make great signings for managers. However, managers should also be mindful of the positions the new players take up and what this might mean for their current assets. For example, does the arrival of Weghorst impact the minutes of Martial?
Managers can keep abreast of the key transfer gossip and rumours here.