Most popular transfers for Gameweek 8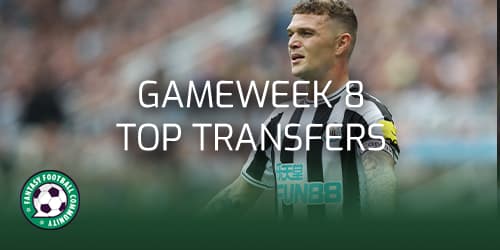 Watching the transfer market is one of the biggest parts of FPL management. This is especially true in the early parts of the season. Ensuring that your players don't drop in price and cost you team value is key. We assess the transfer market and the most popular transfers for Gameweek 8.
Players rise and fall in price in FPL based on the number of transfers in or out they have. Here we look at who has been transferred in and out the most ahead of the deadline.
Top transfers in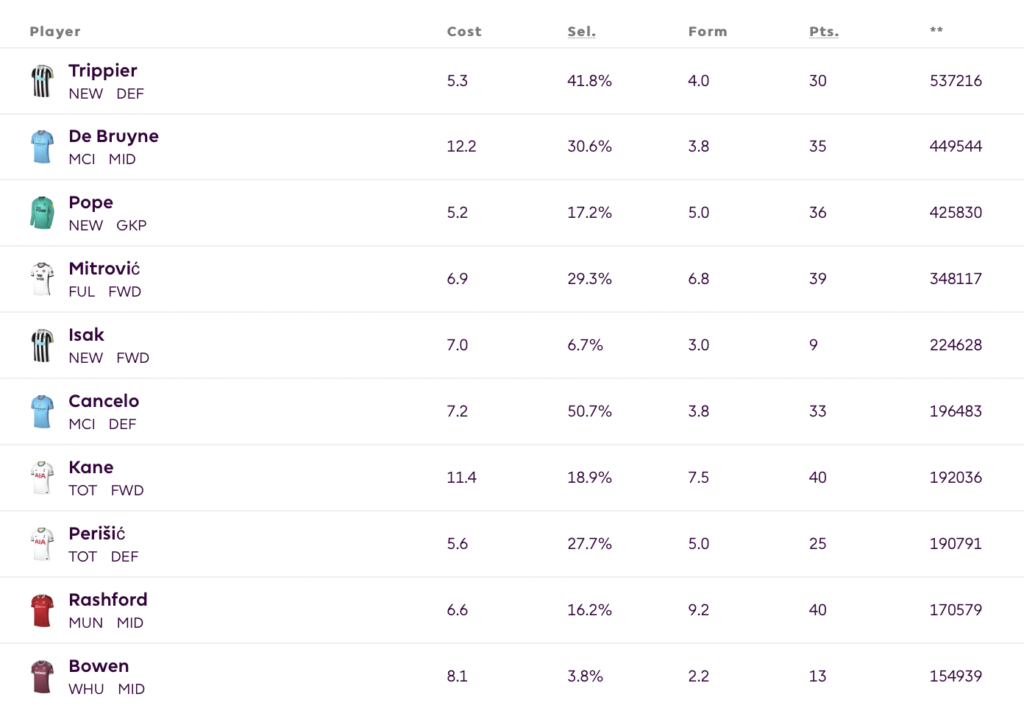 Kieran Trippier is this weeks most transferred in player so far ahead of the deadline. The Newcastle defender has had over 537,000 new owners so far and is now owned by over 41% of the game. His Gameweek 8 fixture against Bournemouth as well as his set piece threat is an attractive prospect for FPL managers. Trippier has taken more corners and free kicks that any other defender in the game so far.
Kevin De Bruyne is the second most popular transfer in this week. Following on from an assist in the Champions League in midweek De Bruyne has earned over 348,000 new managers. Man City face Wolves in Gameweek 8. Last season De Bruyne returned 24 FPL points in this fixture.
Like Trippier teammate Nick Pope is also a popular transfer in. he has had over 425,000 transfers in. Pope was the highest scoring goalkeeper in Gameweek 6 returning 12 points for his owners. Newcastle also have nice fixtures in the longer term therefore making Pope a good long term pick in goal as well as one of the most popular transfers for Gameweek 8.
Forwards Mitrovic from Fulham and Isak from Newcastle make up the rest of the top five most popular transfers in.
Top transfers out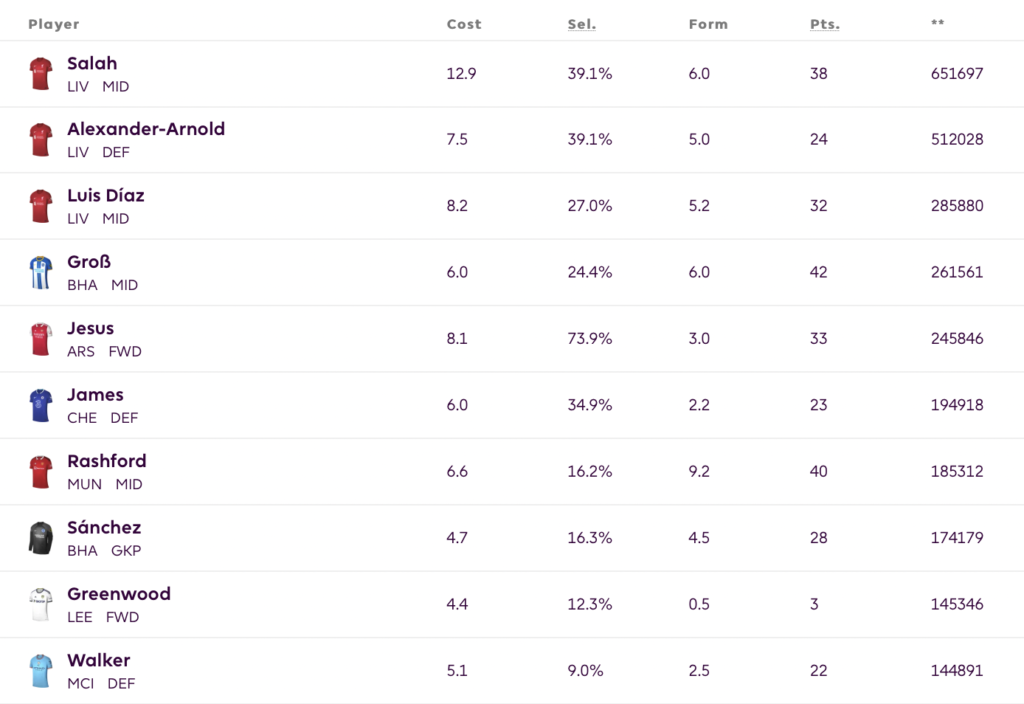 Ahead of Gamerweek 8 the three most heavily owned Liverpool assets are the most popular transfers out. Liverpool have no fixture in Gameweek 8 as their match against Chelsea has been postponed. Salah has now been sold by over 650,000 managers, Alexander-Arnold over 512,000 transfers out and 285,000 of Luis Diaz' managers have sold him.
Like the Liverpool assets, Brighton fail to play in Gameweek 8. In addition the Brighton fixtures take a turn for the worst after the internaitonal break. Therefore Pascal Gross is the fourth most heavily sold player this week. Over 261,000 managers have sold the midfielder.
Gabriel Jesus does have a fixture in Gameweek 8 against Brentford. However he is still the fifth most sold player ahead of the deadline. Jesus has returned in three of the six games he has played for Arsenal so far this season, however many managers are targeting the likes of Mitrovic and Isac over him this week.
---
Wondering who to captain in Gameweek 8? Check out our recent article.