Most popular transfers ahead of Gameweek 12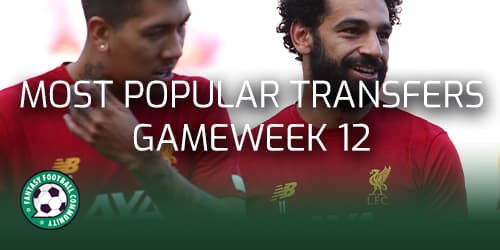 Watching the transfer market is one of the biggest parts of FPL management. This is especially true in the early parts of the season. Ensuring that your players don't drop in price and cost you team value is key. We assess the transfer market and the most popular transfers ahead of Gameweek 12.
Players rise and fall in price in FPL based on the number of transfers in or out they have. Man City and Arsenal do not play in Gameweek 12. Here we look at who were the most popular transfers ahead of Gameweek 12 deadline.
Top transfers in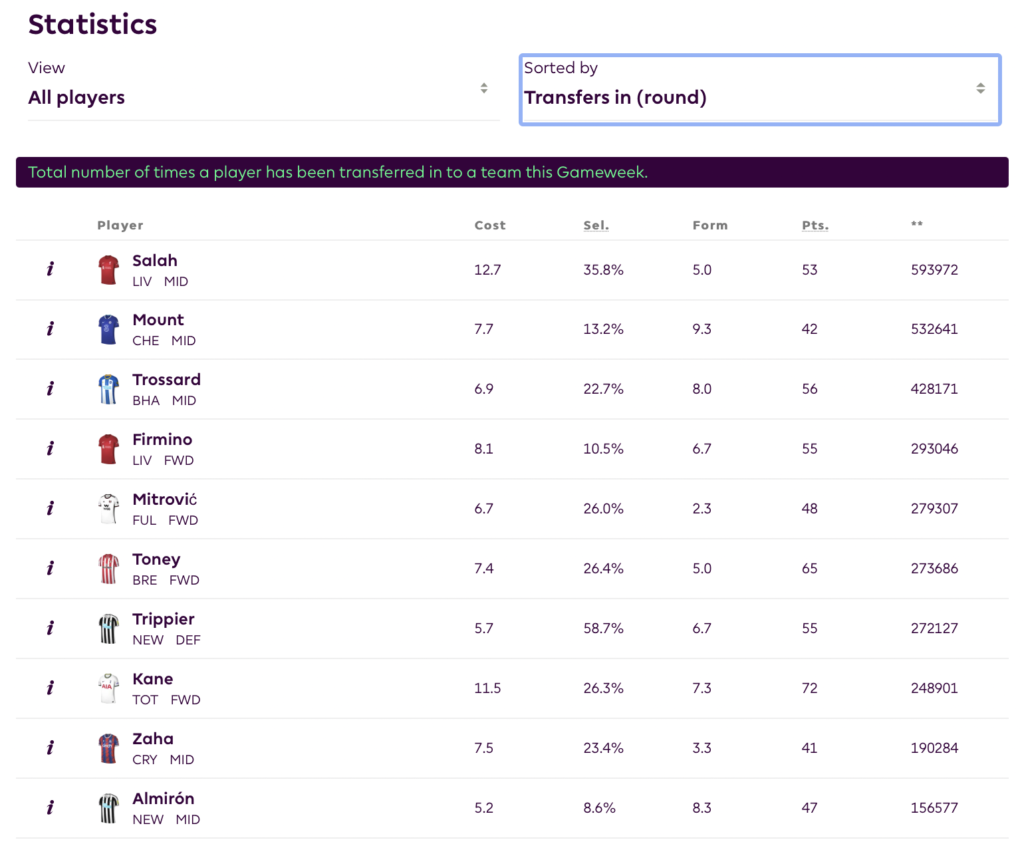 After his hat-trick in the Champions League and winning goal against Man City in Gameweek 11, Salah is the most transferred in player. The Liverpool midfielder is the most expensive player in the game and has had over 593,000 new owners.
After his back-to-back returns and brace in Gameweek 11 Mason Mount (£7.7m) is the second most popular transfer in. Mount has earned over 532,000 new managers ahead of a Chelsea's trip to Brentford.
Leandro Trossard (£6.9m) is once again one of the most popular transfers in. Trossard has over 429,000 new managers this week.
Liverpool's Roberto Firmino (£8.1m) and Fulham's Aleksandar Mitrovic (£6.7m) make up the rest of the top five most desired players for Gameweek 12.
Top transfers out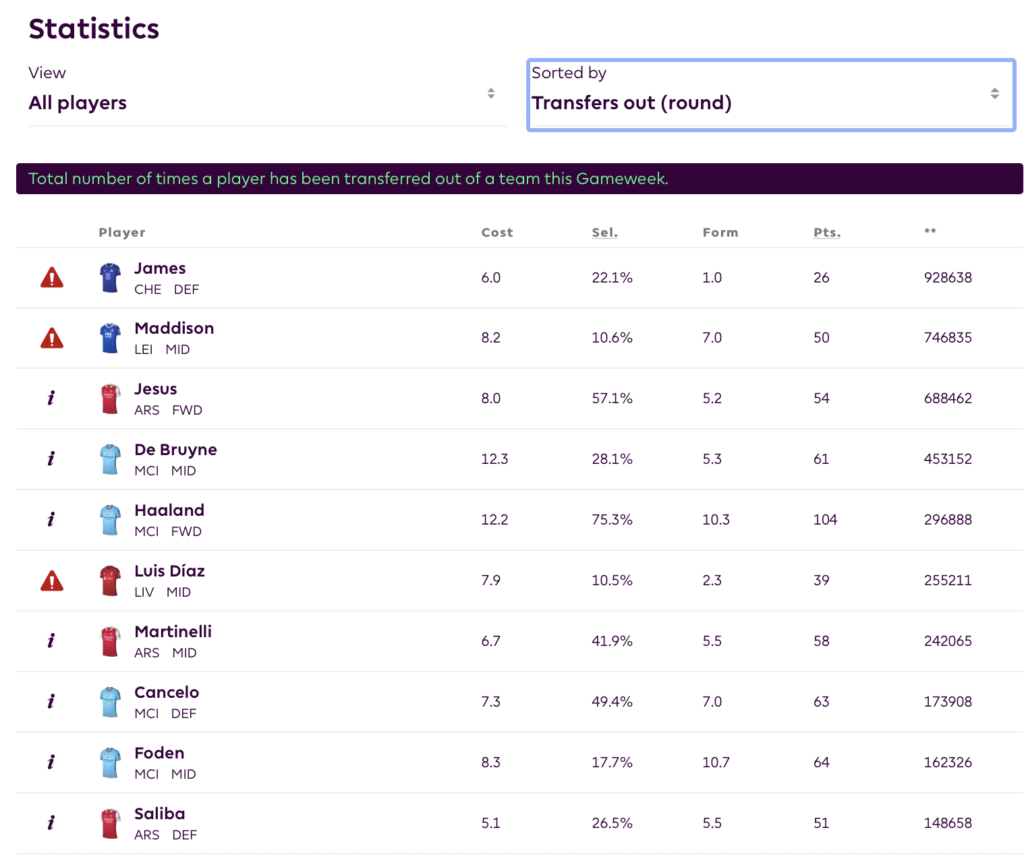 The injury to Reece James (£6.0m) means he is the most transferred out player. Over 928,000 managers have sold the defender ahead of Gameweek 12.
James Maddison (£8.2m) 94th minute yellow card in Gameweek 11. The yellow card was the midfielders fifth of the season. This means he is suspended for Gameweek 12. The midfielder has been sold by over 746,000 managers. He will be available in Gameweek 13.
Gabriel Jesus (£8.0m), Kevin De Bruyne (£11.7m) and Erling Haaland (£12.2m) make up the rest of the top five most transfered out. All of these players fail to have a fixture in Gameweek 12.
---
Wondering who are the top picks for Gameweek 10? Check out our recent article