MLS Fantasy Round 7 team reveals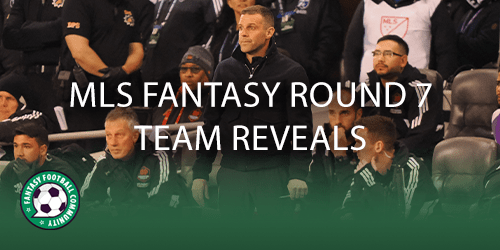 The brand new campaign continues! We take a look at MLS Fantasy Round 7 team reveals from some of the most experienced managers around. They share their thoughts on their teams going into the new round including captaincy.
Looking at some MLS Fantasy Round 7 team reveals can be extremely beneficial for new managers. Seeing some of the best assets, who managers will be looking to captain and their general thoughts can help bring clarity within our own teams.
@dmpwright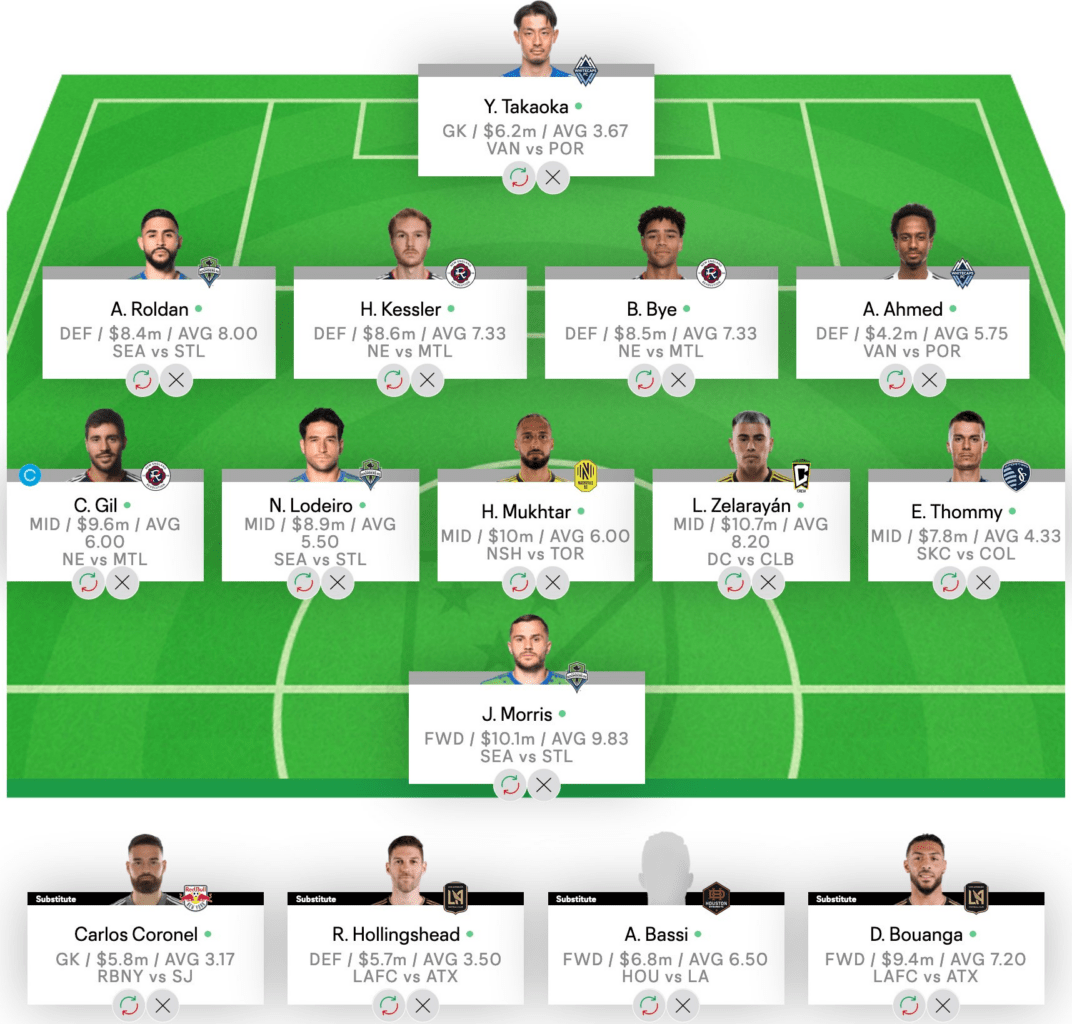 Notes
In isolation, I think Petrovic is easily the best goalkeeper this week. However, he is expensive ($8.6 million) and you could argue you're better off using your Revs picks on higher-ceiling players. For that reason, I've currently opted for Coronel from the early kick offs and Takaoka as my backup should the Red Bulls not keep a clean sheet.
In defence, Gressel is again one of the standout picks but I'm not sure I can justify spending nearly $10.0 on him. For that reason, I've gone for the more budget-friendly Ahmed, providing he starts.
Elsewhere in defence, I've doubled up on Bye and Kessler from the Revs, who arguably have the best match up this week at home to Montreal .
Alex Roldán and Ryan Hollingshead also come in for their favourable matchups against St Louis City and Austin, respectively. Both players stand a good chance of both a clean sheet and potential attacking returns.
In midfield, Carles Gil, Mukhtar and Zelarayán pretty much pick themselves. Gil is the standout captaincy option this week, with Mukhtar a distant second in my opinion.
Thommy and Lodeiro are my other midfield picks. Thommy is second among all players for shots so far this season and picks up plenty of bonus points, while Lodeiro remains a focal point of the Seattle attack.
I may however opt for Chù over Lodeiro if he starts again.
Upfront, Jordan Morris and Bouanga (providing he starts) were among the first names in my team this week.
Currently, Bassi is my third striker. Houston have looked ok so far while the Galaxy continue to look shaky. However, I'm also interested in whoever starts for Vancouver out of Becher or White, while I may also go with Bou over Kessler if I downgrade Lodeiro to Chù.
Watch out again for rotation among the teams playing in the CONCACAF Champions League!
@Mahoney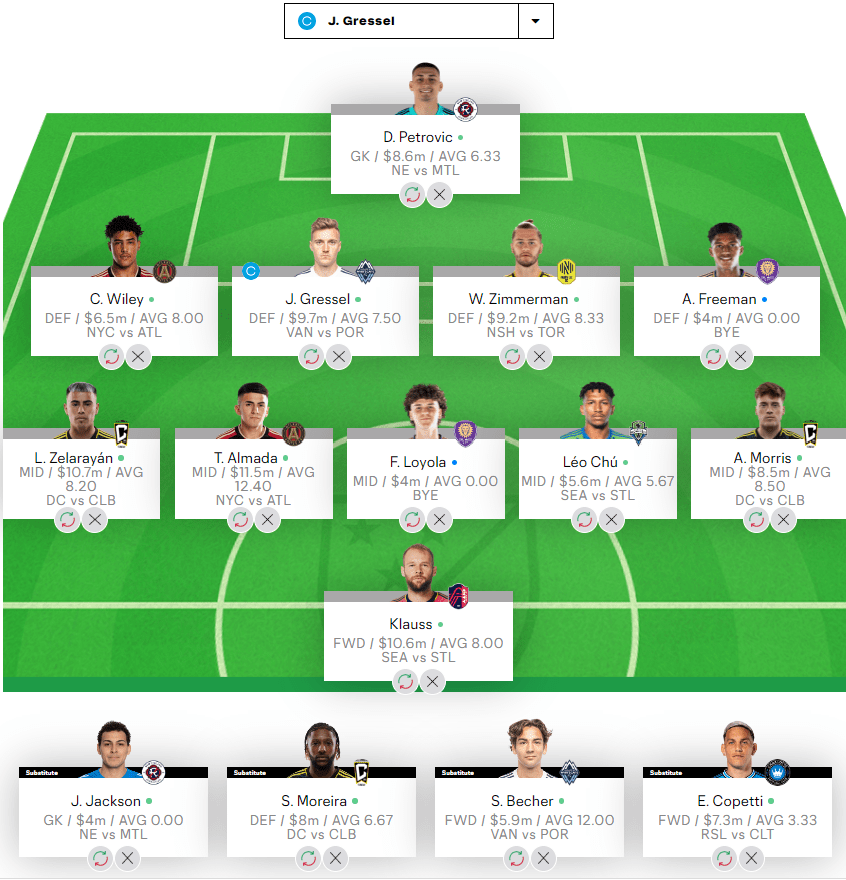 Notes
Round 6 was 74 points and a green arrow to 3,085 OR though I did not pick the right captain again.
Almada was back but didn't do much with four and St. Louis luck ran out with C.
Klauss netting four this round jumping on Vancouver home to Portland and NE home to MTL.
Captain Gressel this week Zelarayan comes in for CLB against DC Staying away from the SKC and COL matchup but that one should be interesting.
Orlando has the bye this week and has a couple of 4.0 players for the auto-sub.
@_FutboIOscar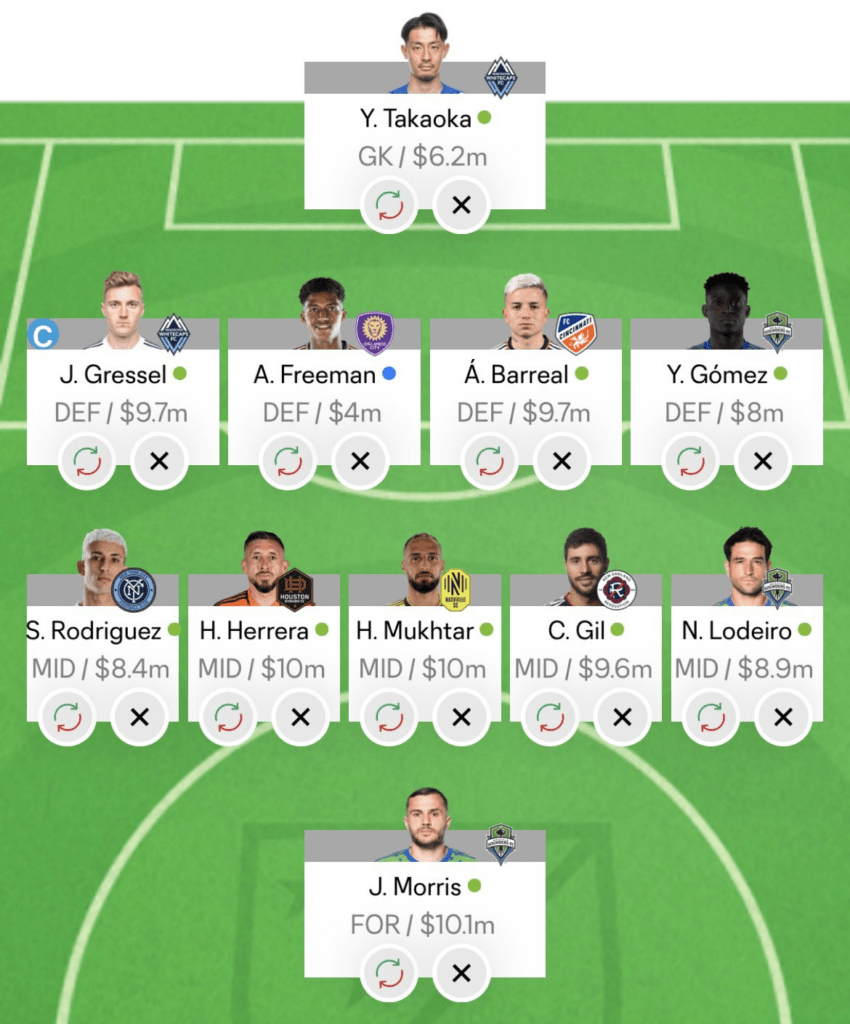 Notes
I got 110 points in Round 6 and rose to 51st overall.
I have gone for Carlos Coronel (6.2m) and Yohei Takaoka (6.2m) in goal this week for a keeperoo.
Julian Gressel (9.7m) – The German continued his impressive start to the season with a goal in Vancouver's 5-0 thrashing last time out. I expect him to continue his output against Portland at home.
Hany Mukhtar (10m) – Nashville's talisman provided a goal and an assist last time out against Orlando.
Jordan Morris (10.1m) – Eight goals in six games speaks for itself.
Lots of good captaincy options this week. I am currently on Gressel but could change to Barreal or any of my midfielders.
@melvinmbabazi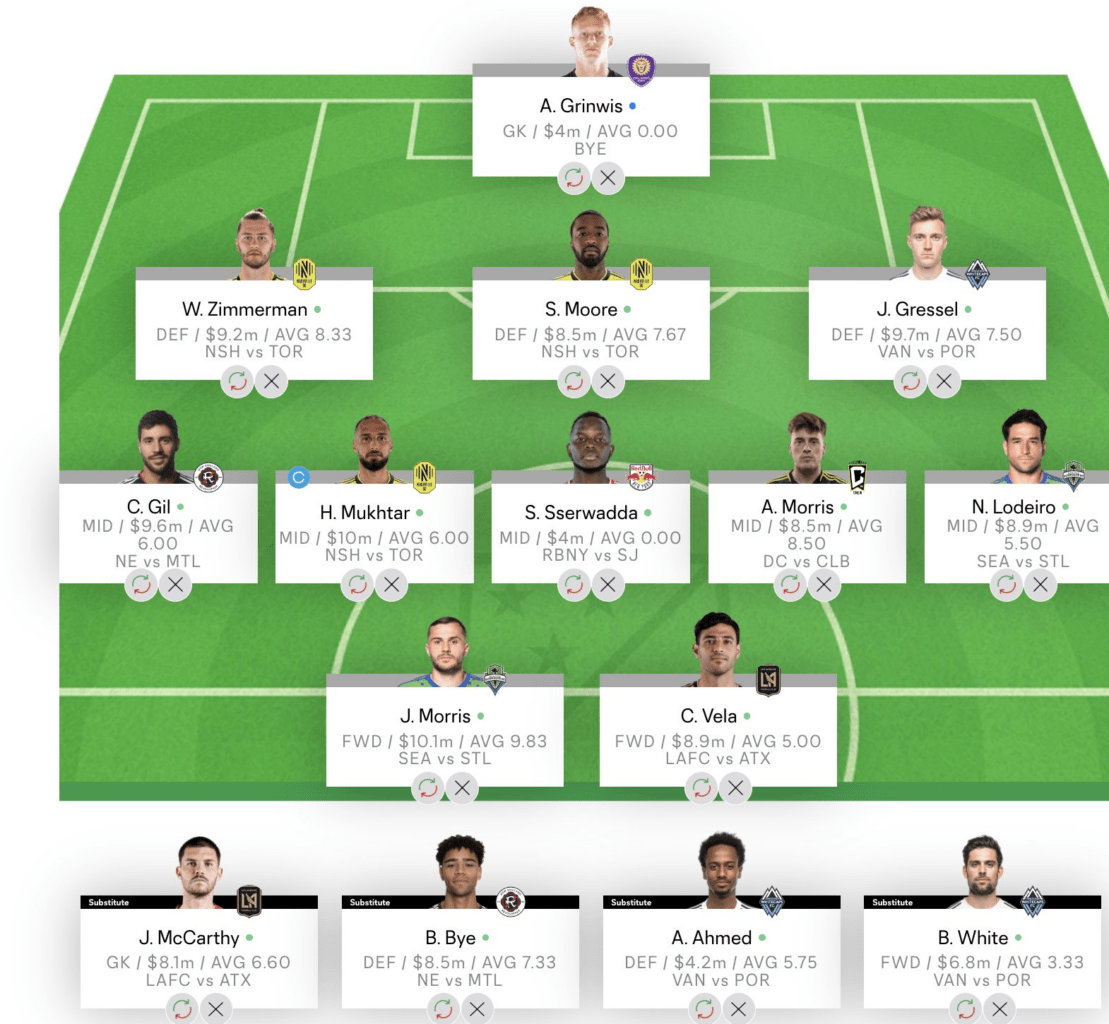 Notes
Defenders – Brandon Bye ( NE; 8.5m) New England have great clean sheet odds and are favourites to win vs Montreal. He sits top among defenders for shots, big chances created and crosses in NE.
Midfielders: Hany Mukhtar (NSH; 9.5m); Nashville have a favourable home encounter against Toronto and Mukhtar is high with the stats on shots ,shots on target, key passes and crosses.
Forwards: Carlos Vela (LAFC; $8.9m) vs. Austin FC: On penalties and LAFC favourites makes him a great pick this round.
Forwards: Jordan Morris (SEA; 10.1m) vs St Louis city : Morris has been on fire this season leading the golden boot race with eight goals already. With Seattle favourites, Morris is essential.
My captain will be Mukhtar/Gill.
@eytexi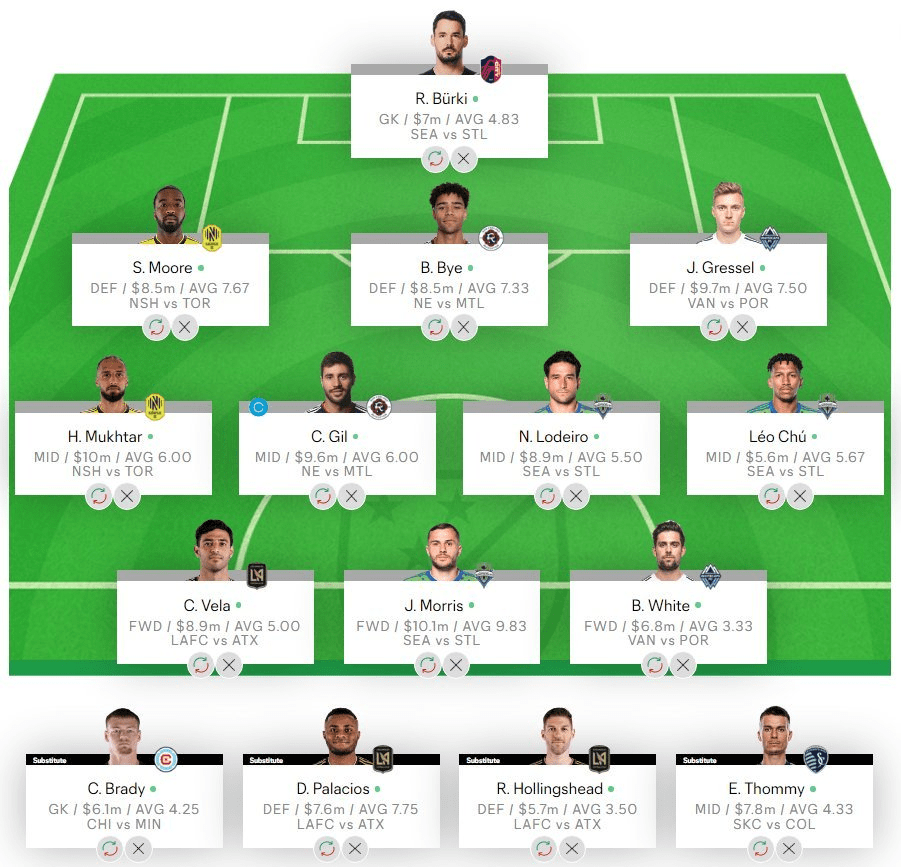 Notes
Nashville SC have conceded just two in their opening six games. Their 2.50 clean sheet odds being the joint second best in the MLS this weekend.
Shaq Moore's one big chance created, seven key passes, and five crosses all rank second (to only Mukhtar) at the club. He also tops Nashville players for final third passes (41).
The other half of my Nashville double-up, Hany Mukhtar, also boasts superb statistics despite limited minutes this season: 11 shots (second), four shots-on-target (joint first), two big chances created (first), 16 key passes (first), eight crosses (first), and 40 final third passes (third) are all leading stats at Nashville.
Sporting Kansas City's Erik Thommy ranks second for shots (24) and first for shots-on-target (12) in the entire 2023 MLS; he also ranks well with 13 key passes, 10 crosses, & 72 final third passes. His side are 1.80 favourites this weekend, and I expect it's his time to convert the stats to direct goal involvements!
Carlos Vela's 15 shots is level with teammate Bouanga this season. However Vela is able to better him for shots-on-target (five-four), key passes (13-eight), crosses (five-zero), and final third passes (49-48) despite recording fewer minutes.
With 120.8m to spend, the bench has been stacked and no [BYE] players have been selected. Moves will be made throughout the Round to ensure that points can come off the bench should it be necessary.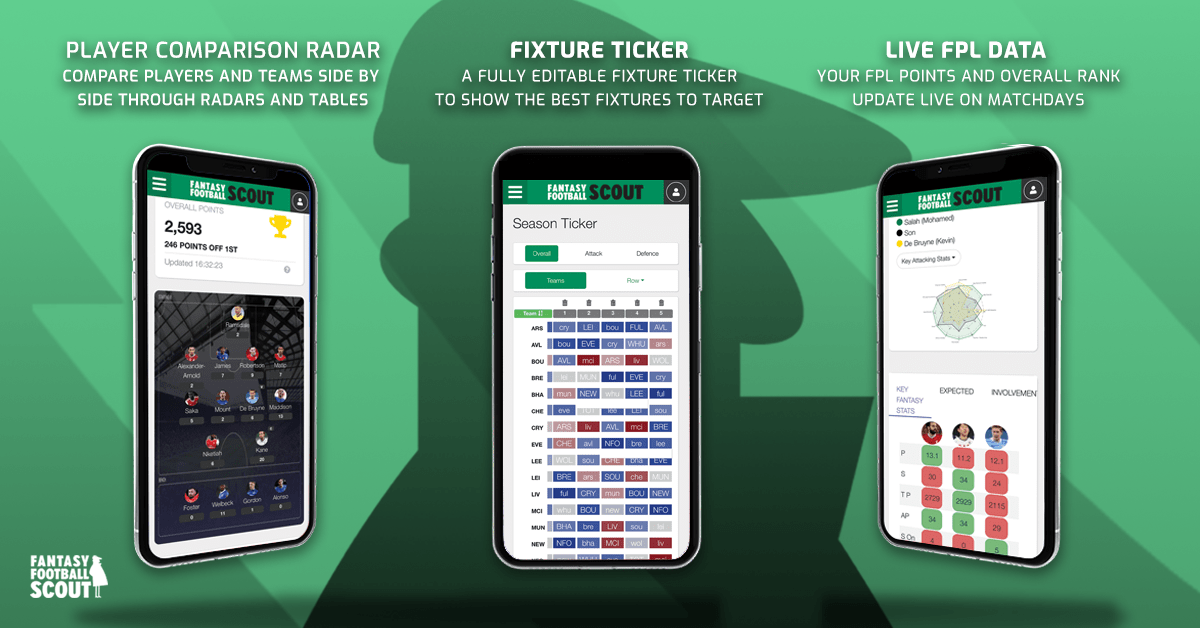 ---
Check out our top picks for Gameweek 30 in FPL here.