MLS Fantasy Round 5 team reveals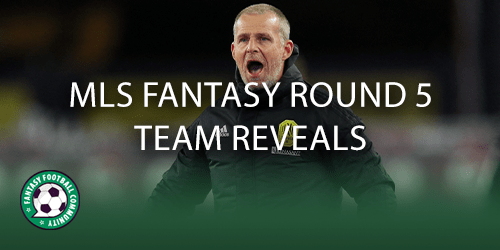 The brand new campaign continues! We take a look at MLS Fantasy Round 5 team reveals from some of the most experienced managers around. They share their thoughts on their teams going into the new round including captaincy.
Looking at some MLS Fantasy Round 5 team reveals can be extremely beneficial for new managers. Seeing some of the best assets, who managers will be looking to captain and their general thoughts can help bring clarity within our own teams.
@dmpwright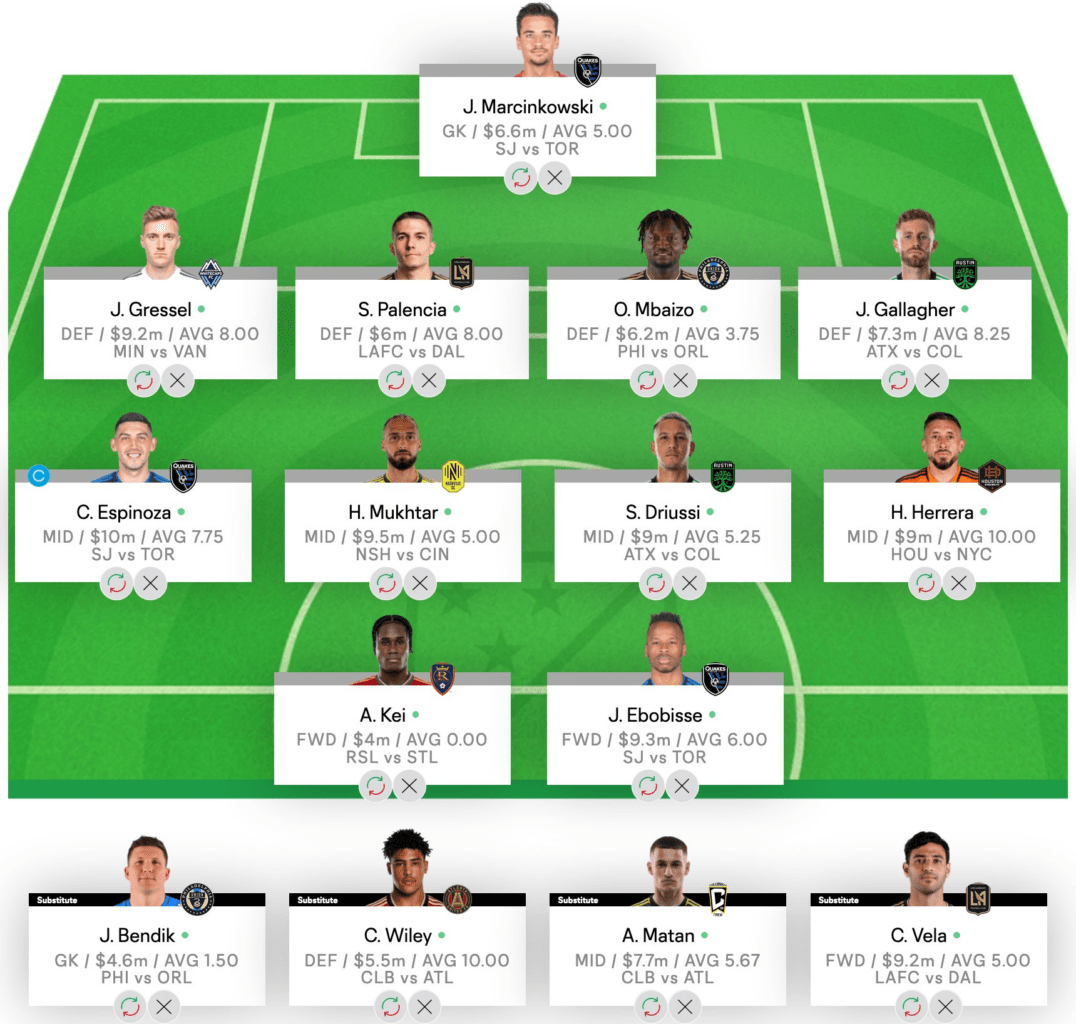 Notes
Most MLS teams have players on international duty this week. Because of this I have factored that and matchup into my selections.
With Blake still injured, Bendik is a cheap route into the Philadelphia defence. He has a good chance of a clean sheet at home to Orlando.
My backup will be either Marcinkowski or McCarthy.
I've doubled up on the Philadelphia defence with Mbaizo. Gressel and Gallagher are both locks for their offensive potential and favourable matchups, while Palencia should also do well for LAFC at home to FC Dallas. Atlanta have a lot of players away on international duty, so I'm not convinced Wiley will do as well as in previous weeks. However, he's worth a punt given his price and the fact he's playing out of position on the wing.
In midfield, Espinoza, Driussi and Mukhtar all play at home and are all locks in my team. Espinoza will likely be my captain.
There aren't many other standout midfielders this week due to international callups.
Héctor Herrera is finally starting to live up to his designated player status and currently occupies my fourth midfield spot.
My final midfield spot is up for grabs – Matan could do well against Atlanta, although Columbus are also missing players (most notably Zelarayán), while Klich and Evander are in my thoughts too.
Besides Ebobisse, there aren't many standout forward options this week either, so this is somewhere I'm looking to take a punt or two.
Vela and Opoku are worth considering (Bouanga is on international duty), with LAFC currently top of the league for xG per game.
I Like Herrera, Bassi is an option for Houston's home game against NYCFC, as are Uhre and Benteke for Philadelphia and DC United, respectively.
@Mahoney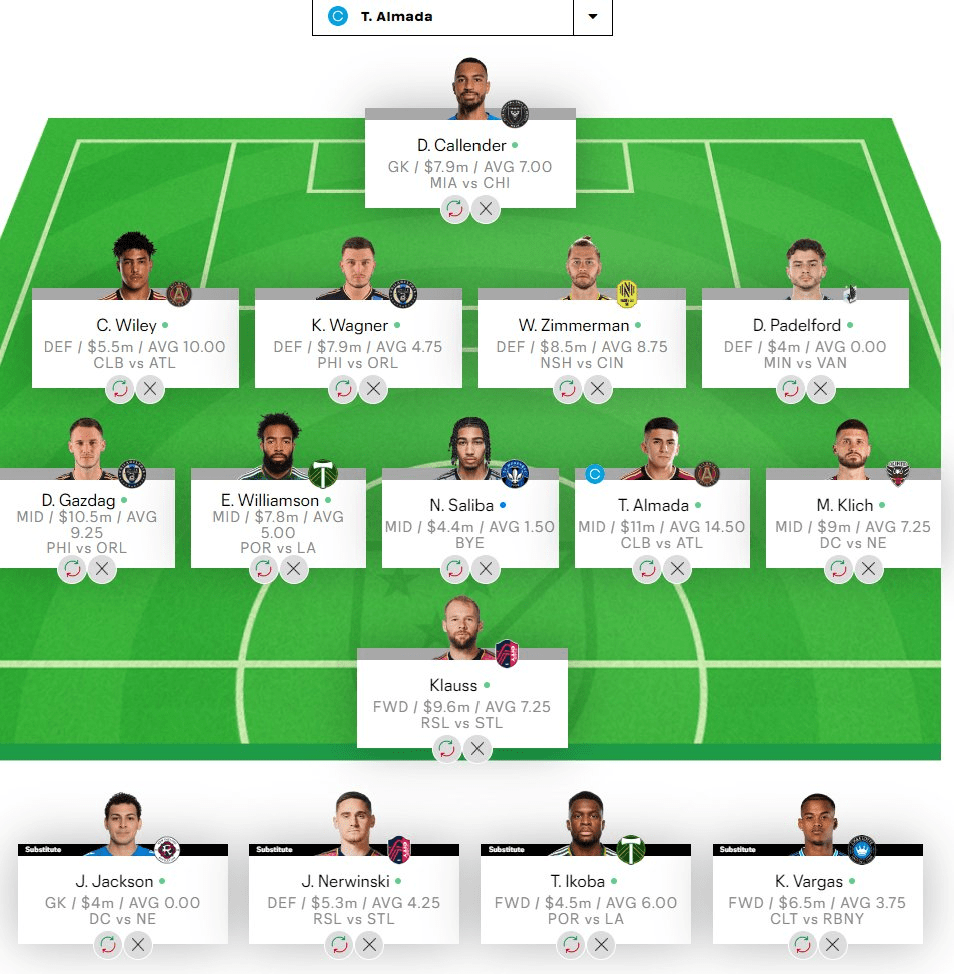 Notes
Week 4 = Green arrow with 81 points and rank gain to 4k but seems like I missed the memo on the Almada captain.
Surgery to get Almada in and Captain him for this round. He is on fire.
Klich is scoring well for DC and will give him a run.
Vargas comes in up front after his first goal in MLS on the road at Orlando.
I had to find some cheaper options in goal, in midfield and on the bench.
Ikoba was supposed to be a never play option, he's homegrown for Portland but young. Will see if he can keep getting minutes and points.
@_FutboIOscar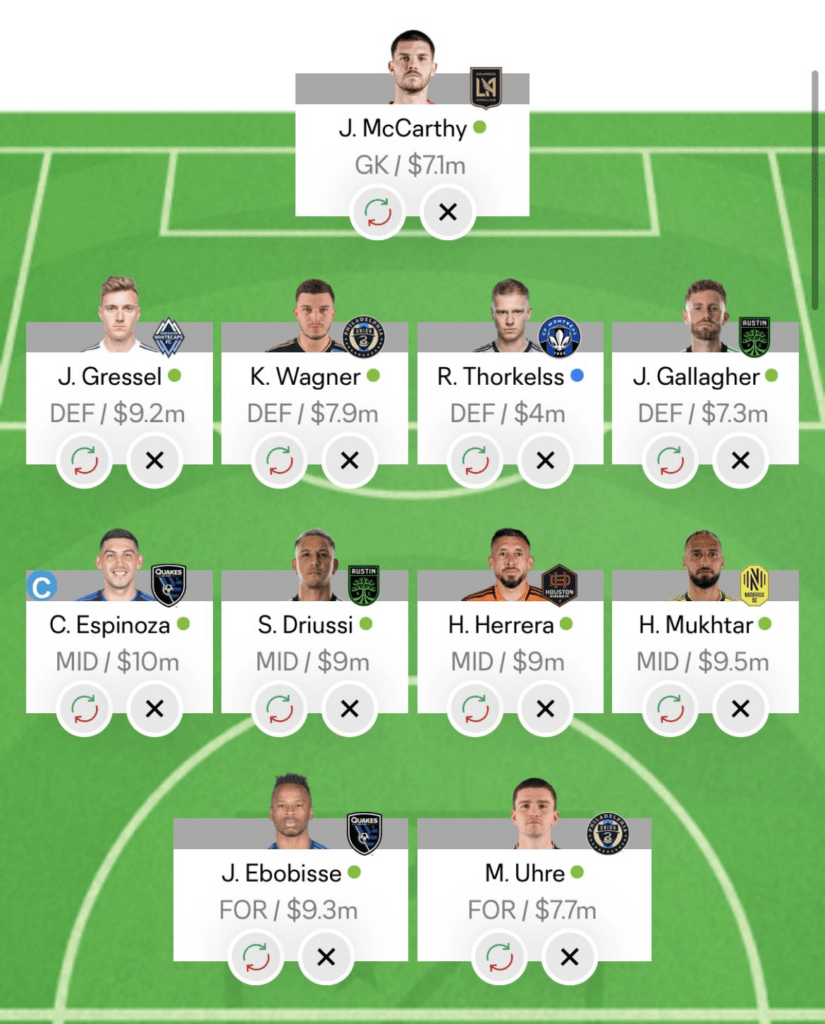 Notes
I hit 107 points in Round 5 which meant a rank drop from 77th to 139th. I will be looking to bounce back in the round ahead.
John McCarthy (7.1m) – I'd expect LAFC to keep a clean sheet against FC Dallas at home.
Julian Gressel (9.2m) – The German wingback has shifted into midfield this season. As it stands he sits on three assists in four matches. He has a tough away fixture this week against Minnesota but I have hopes of attacking returns.
Cristian Espinoza (10m) – San Jose have started the season with two straight home wins and Espinoza has contributed to two of their goals. I expect that streak to continue against Toronto FC.
Jeremy Ebobisse (9.3m) – The American attacker has, after starting the season with goals in back-to-back matches, has failed to score in the last two games so I am hoping that will change against Toronto at home.
Espinoza is my captain this week but there is plenty of options. Those options include Wagner, Druissi and Mukhtar.
@melvinmbabazi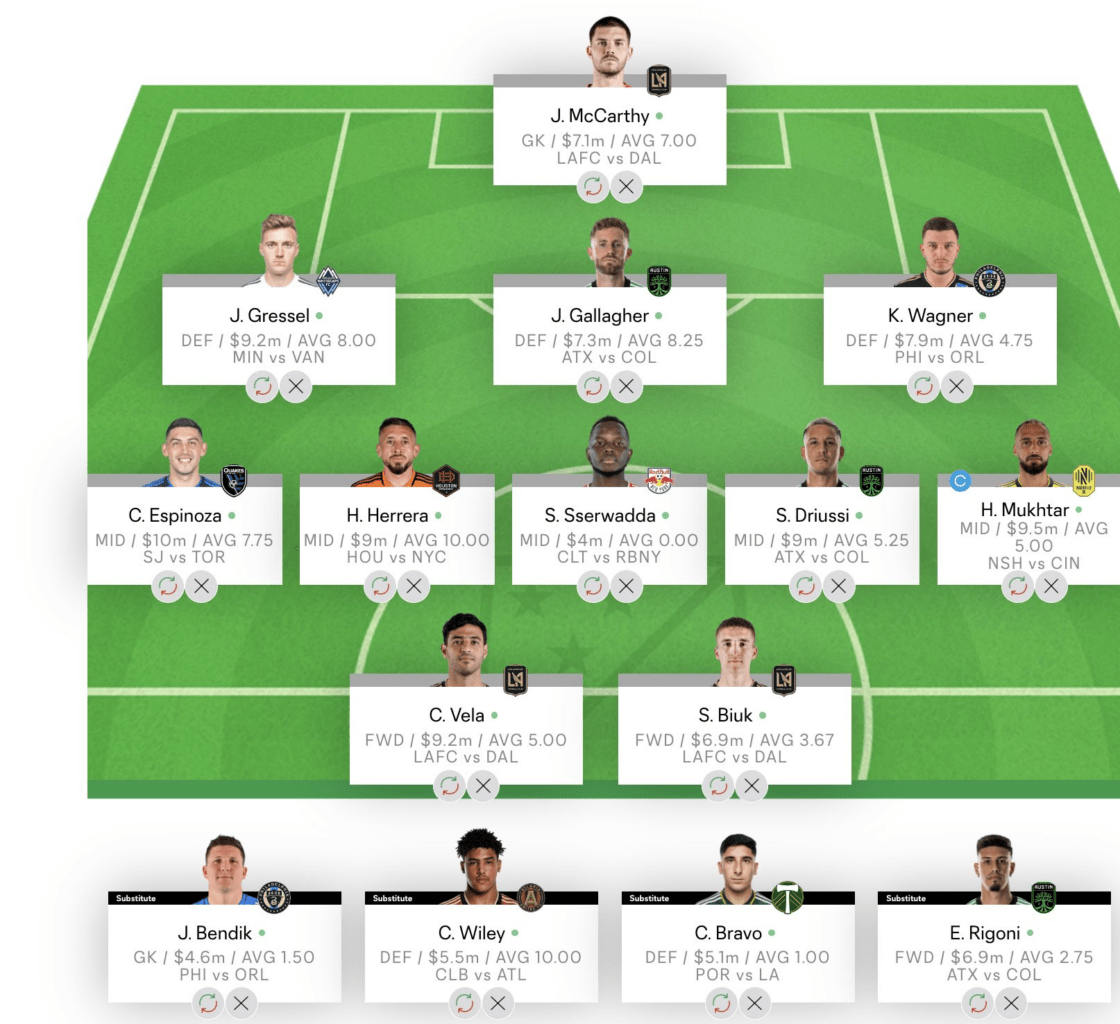 Notes
Defenders: Julian Gressel (VAN; 9.2m): MLS leader for big chances created, playing away from home against a Minnesota United side with seven international absences. He poses a good chance to get points as he is playing out of position.
Midfielders: Cristian Espinoza (SJ; 10.0m): Premium midfielder, he is the top for shots on target at the club and second in MLS for key passes. He is nailed in my team. Hany Mukhtar (NSH; 9.5m) ; Nashville are the only side with a full squad this week. He has a favourable home encounter against FC Cincinnati who conceded 3 goals against Chicago Fire in Round 4. Hector Herrera (HOU; 9.0m); He has an average of 10.0 points per game and playing at home. He is definitely one to consider this week.
Captain will be Espinoza Or Mukhtar.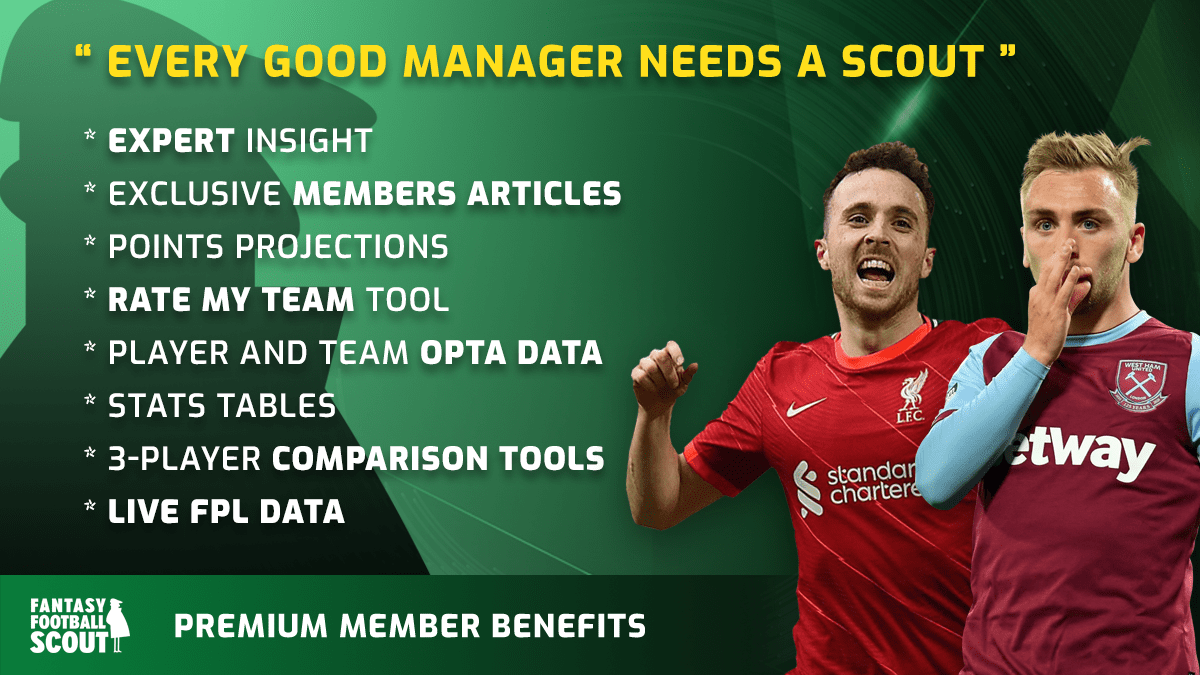 ---
Get ready for Gameweek 29 in FPL with all of our most recent articles right here.