MLS Fantasy Round 3 team reveals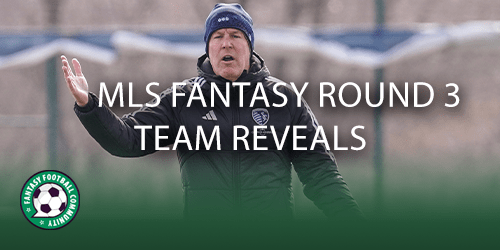 The brand new campaign continues! We take a look at MLS Fantasy Round 3 team reveals from some of the most experienced managers around. They share their thoughts on their teams going into the new round including captaincy.
Looking at some MLS Fantasy Round 3 team reveals can be extremely beneficial for new managers. Seeing some of the best assets, who managers will be looking to captain and their general thoughts can help bring clarity within our own teams.
@dmpwright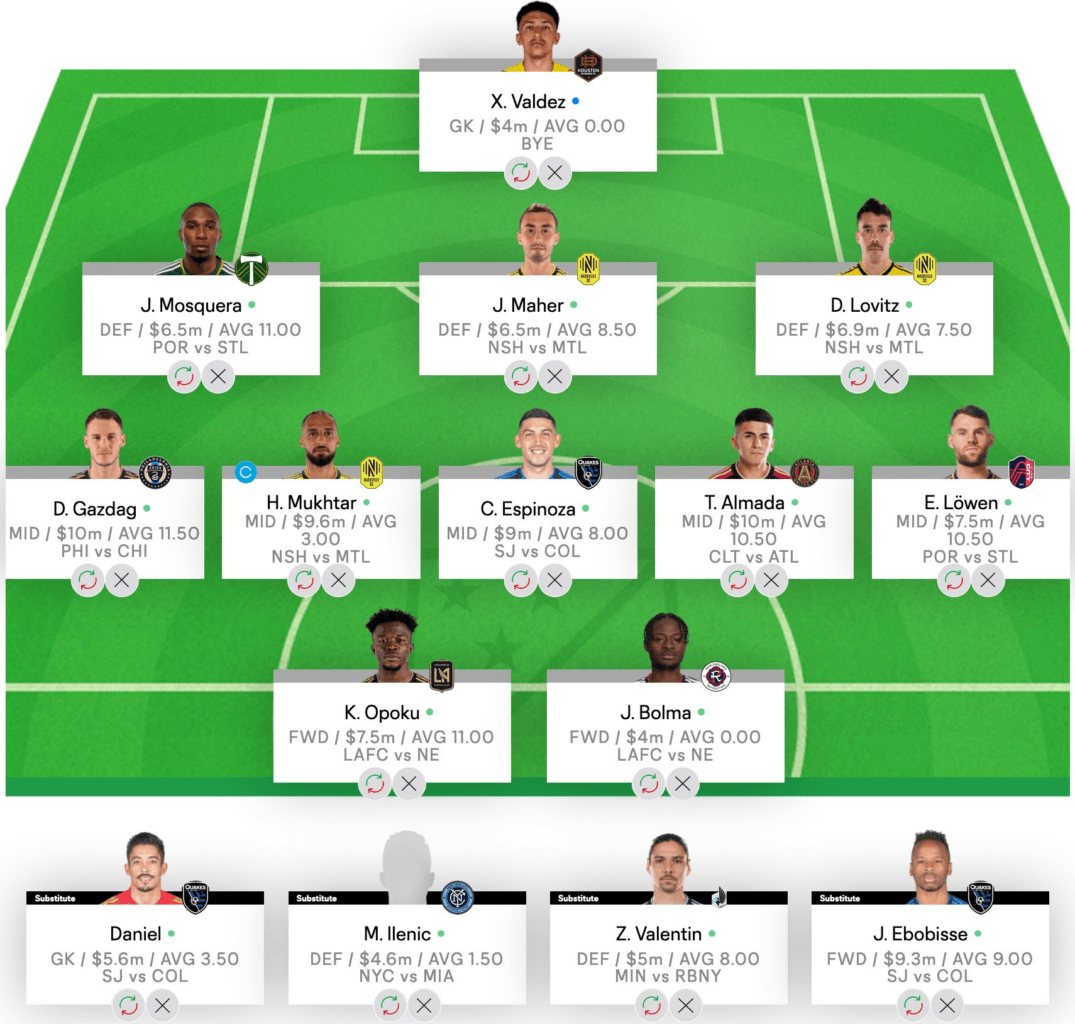 Notes
I don't see many obvious clean sheets this round; however, I think Nashville and San Jose stand a good chance, which is why I have gone with Maher, Lovitz and Daniel.
Philly should also stand a decent chance if they don't rotate heavily following their midweek CONCACAF Champions League (CCL) game.
Ilenic and Valentin are value bench plays with an outside chance of a clean sheet and I have taken Mosquera for his attacking upside.
If you have the budget, I would definitely consider Gressel too.
I also like Lennon for his attacking potential.
In midfield, Gazdag, Mukhtar and Espinoza all have favourable offensive matchups. I also like Almada and Löwen (who is on penalties and all set pieces for St Louis City), even though both have potentially tricky away fixtures.
Importantly, all of my midfielders (maybe with the exception of Mukhtar, who is a captaincy candidate if he starts) should be due another price rise after this round of fixtures, which is important from a team value perspective.
In terms of forwards, Ebobisse is a lock for me this week given his current form and favourable matchup. LAFC should also do well at home to the Revs; however, I don't have the budget to get Vela so have instead opted for Opoku, who put up 11 points last week.
Other forward options worth considering include Swiderski and Savarino, both of whom have home fixtures against suspect defences.
If Mukhtar doesn't start, I will probably captain Espinoza or Ebobisse – Watch out for rotation among the sides in CCL action in midweek!
@Mahoney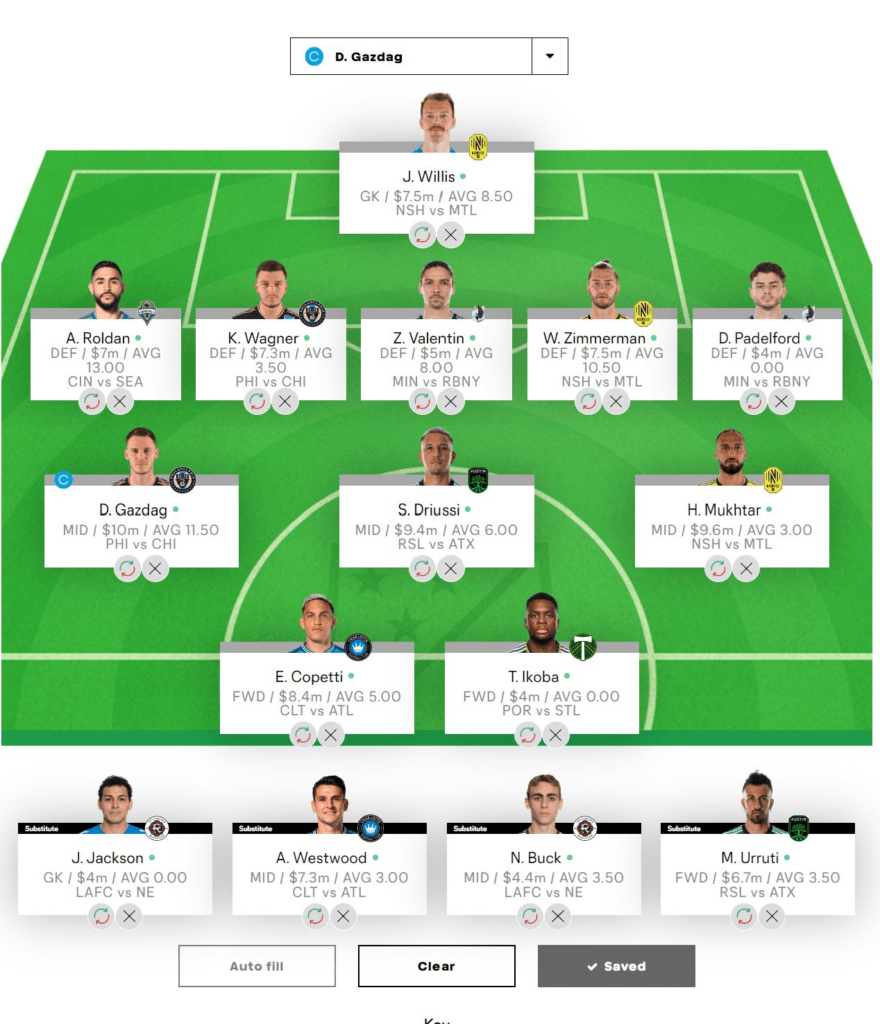 Notes
Week 2 = 64 points and OR rank slight red to 4.7k .
Keeping faith in Philly duo after that surprising performance and it helps they are back at home.
Expecting Nashville to find their gear this week home to Montreal so dropped Stuver in goal for Willis.
Switched up CLTFC assets with Gaines dropping out for Westwood who is guaranteed for 90 as long as he his healthy.
I expect the Captain to have a big role this week in a needed home match against the big rival – Added Urutti to the bench.
I know Austin is on the road but think he has been solid so far.
Captain Gazdag who I am expecting has some goal contributions and think they will keep a clean sheet at home.
@_FutboIOscar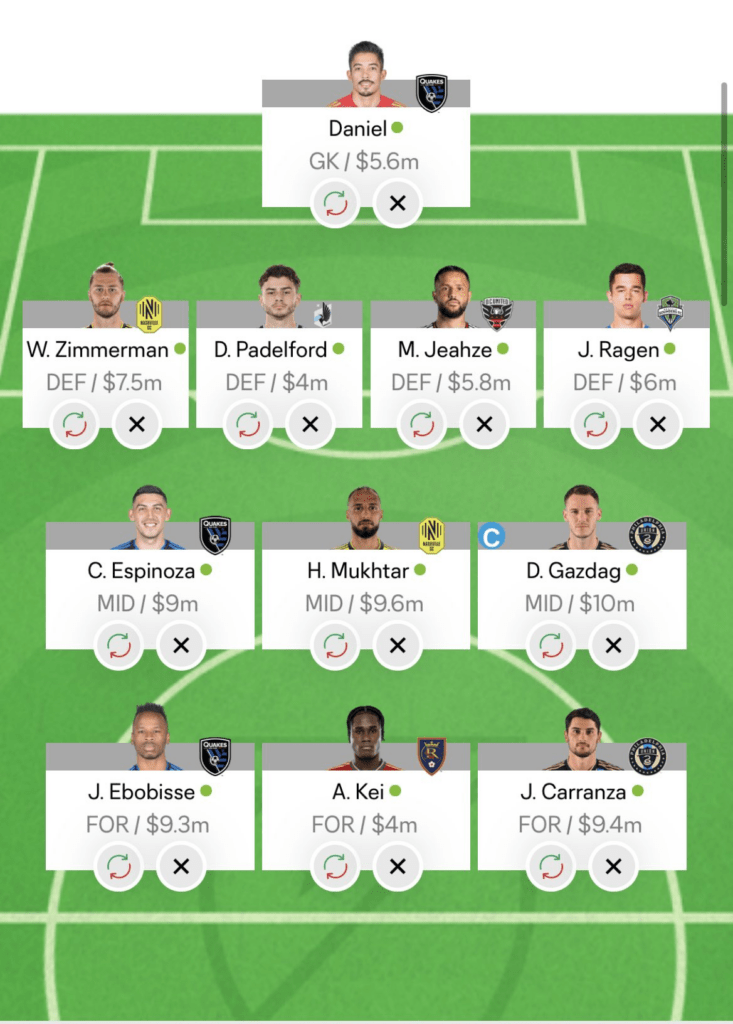 Notes
Daniel ($5.6m) faces a Rapid team yet to score this season. He can also be used for a keeperoo.
Jackkson Ragen ($6m) has two consecutive clean sheets for Seattle ahead of a visit to Cincinnati.
Hany Mukhtar ($9.6m)- back the reigning MLS MVP to really kickstart his season against a struggling Montreal side.
Jeremy Ebobisse ($9.6m) has two goals in two games so far and expect that streak to continue against the Rapids.
Daniel Gazdag is my current captain but any of the premium midfielders could get the armband for round three.
@melvinmbabazi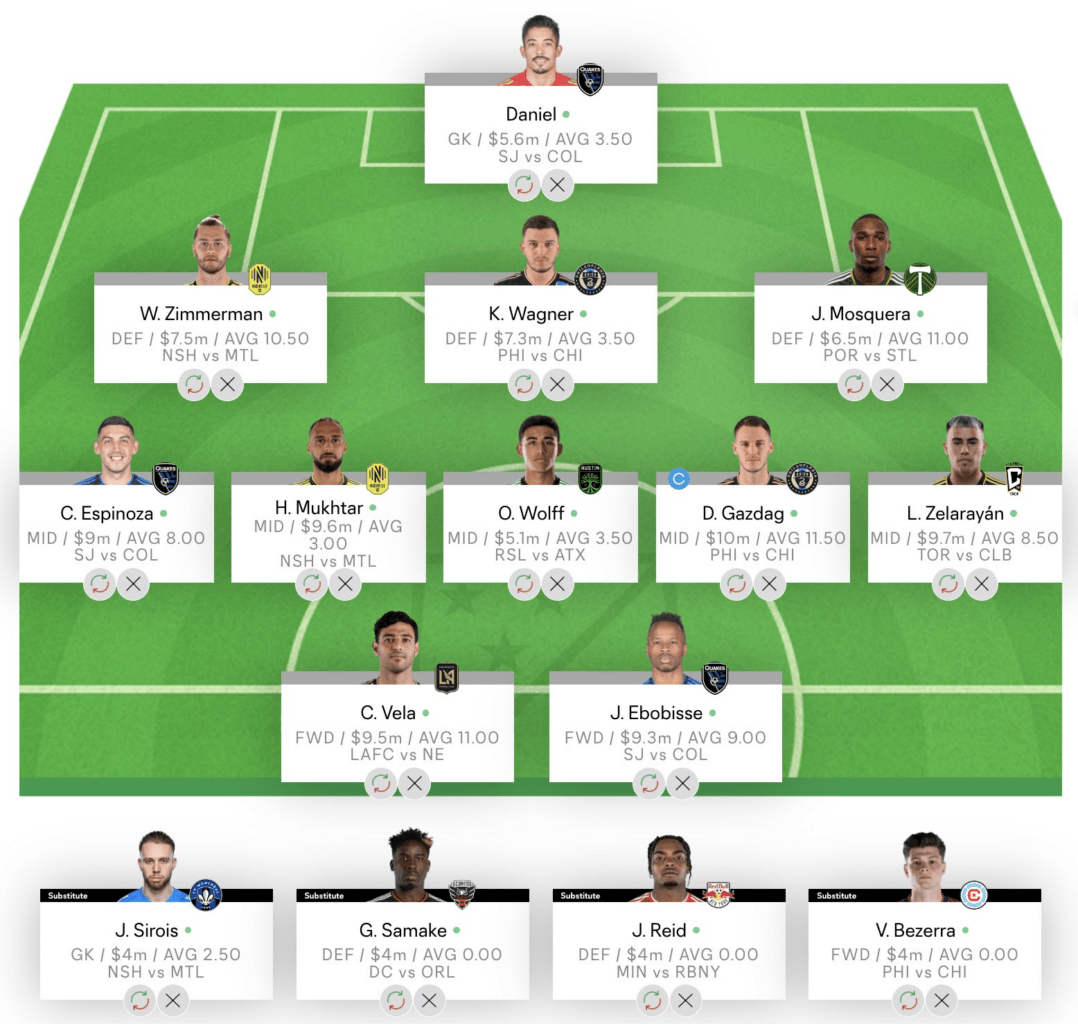 Notes
Daniel (San Jose Earthquakes), $5.6m vs. Colorado: Earthquakes are favourites for the visit of Rapids this weekend. At 5.6m he is great value.
Juan David Mosquera (Portland Timber), $6.5m vs. St. Louis : Mosquera scored in round one and assisted in round two. I Fancy him to do well and continue his form against St. Louis.
Daniel Gazdag (Philadelphia Union), $10m vs. Chicago: He is well worth his value and has good attacking results and with Philadelphia having good odds to win he is nailed in my team.
Carlos Vela (Los Angeles FC), $9.5m vs. New England: On penalties, had six shots last round and LAFC are huge favourites makes him a great pick this round.
My captain is between Gazdag or Mukhtar.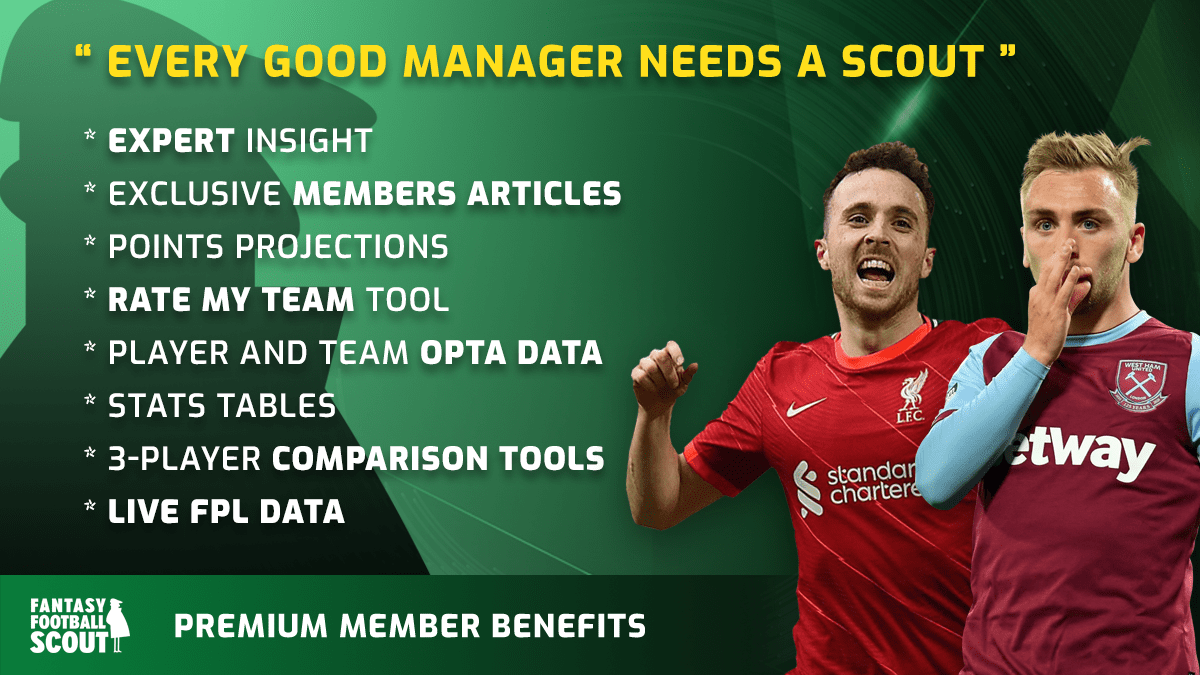 ---
We cover lots of different fantasy football games here at Fantasy Football Community, stay up to date with all of our most recent articles right here.