LiveFPL GW35 Deadline: Ownership and Chips data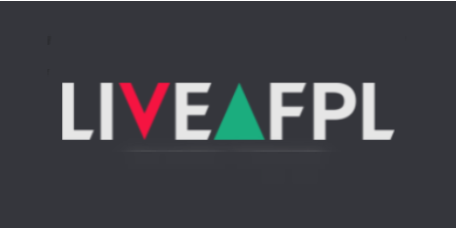 LiveFPL provides fantastic detail regarding player ownership, chip usage and captaincy. As a result, this is what Gameweek 35 looks like.
---
The weekend's first match has brought the first shock team news. Mohamed Salah and Trent Alexander-Arnold – the two most-owned within the top 10k – are only on Liverpool's bench. Almost 43% of this tier will nervously wait to see if he makes an appearance, or whether captaincy moves to their vice.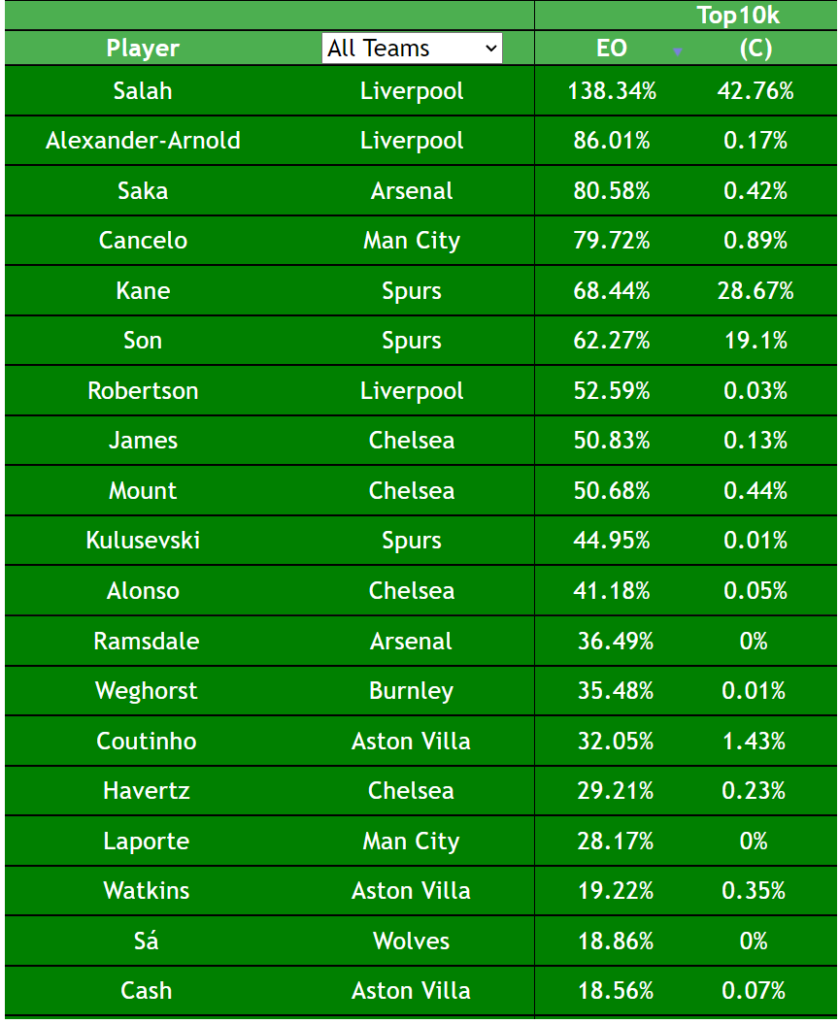 Most non-Salah captaincies are either on Harry Kane or Son Heung-min, ahead of Spurs hosting Leicester. The other names on over 60% elite ownership are Bukayo Saya and Joao Cancelo. Following last week's Double Gameweek 34 transfer activity, Chelsea is highly-represented here, with Aston Villa's Philippe Coutinho entering proceedings for his match against Norwich.

Not a great deal of chip usage this week, with Gameweek 35 straightforward compared to the Double Gameweek storms of either side. Expect Bench Boost 36 followed by Free Hit 37 to be a popular sequence throughout all rank tiers.
Additionally, there has been slight Wildcard usage. Over 162,000 have been activated for this Gameweek and below is the most chosen squad.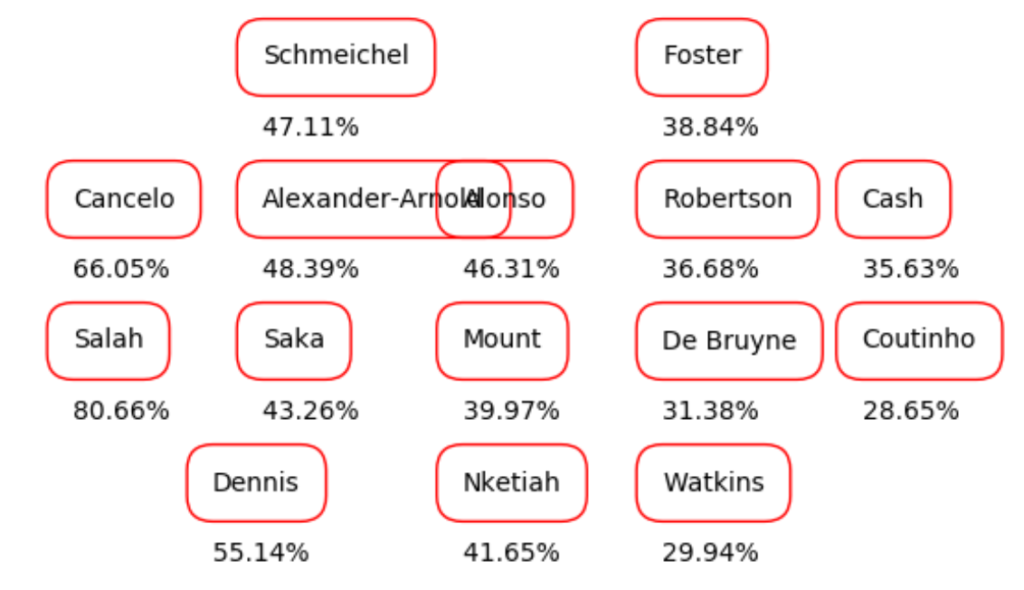 Going heavy in defence seems to be fashionable right now, as showcased by the cheap front line of Emmanuel Dennis, Eddie Nketiah and Ollie Watkins. It's interesting to see neither any Spurs players nor Arsenal defensive coverage. Kevin De Bruyne is in the template, in preparation for Double Gameweek 36 – all 15 have one.
More from Fantasy Football Community:
A look at the Gameweek's transfers landed on Friday before the deadline. Meanwhile, both FPL Marc and FPL Shake n Bake offered insight into their team selections and transfers for this week.