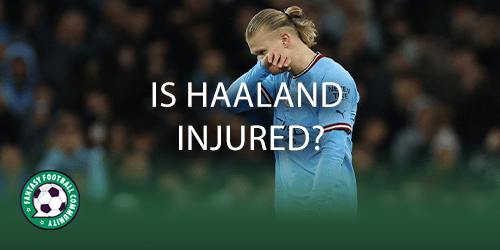 We try to answer one of the most important questions on the minds of FPL managers ahead of Gameweek 29. That question is, is Haaland injured? With the help of good sources we can see if one of the best assets in the game will be ready to start in the round ahead.
With blank and double Gameweeks ahead it will be vital to know if Haaland will be ready for the new round of FPL. Haaland has become the best asset in the game and with a significant period ahead, managers will need to know if he will be ready to play. So, is Haaland injured?
Erling Haaland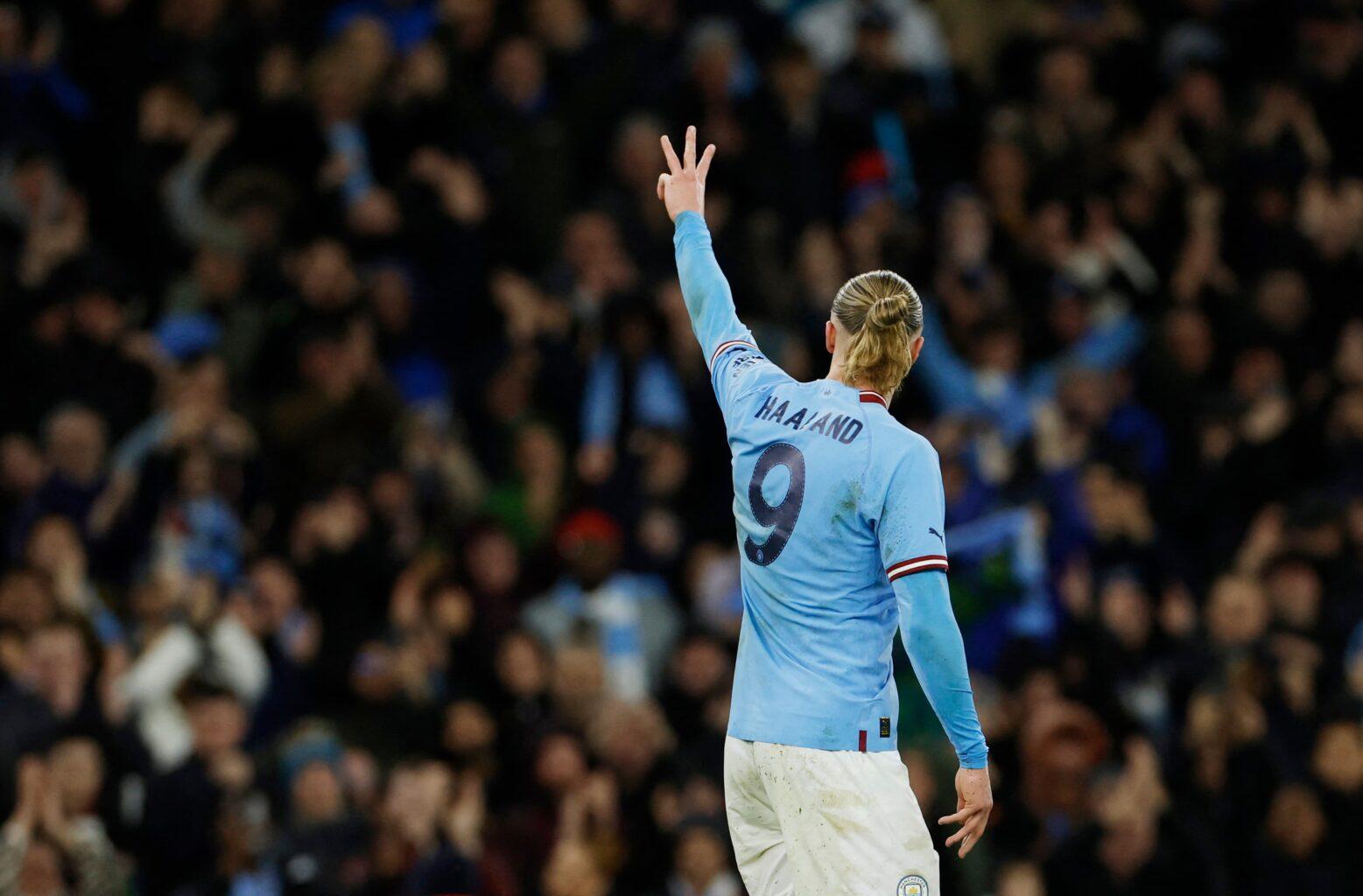 Manchester City striker Erling Haaland (£12m) has become the most explosive and consistent asset in the game this season. The Norwegian has managed a whopping 28 goals and five assists so far this season. That number tallies to 33 goal contributions in 26 games.
Amongst all players in the league this season Haaland ranks first for goals, first for goals scored inside the box (27), second for attempts on goal (90), first for shots inside the box (84), and first for big chances total (43). Haaland is putting up some of the best offensive stats in the league this campaign.
Haaland's fixtures
As we can see from the fixture ticker below, Manchester City rank amongst the bottom five teams with the toughest fixtures. Haaland has one fixture in double Gameweek 29, no fixture in blank Gameweek 32 and a double in Gameweek 34.
Interestingly, Haaland's next fixture is against Liverpool who rank amongst the worst four teams in the league this season for big chances conceded.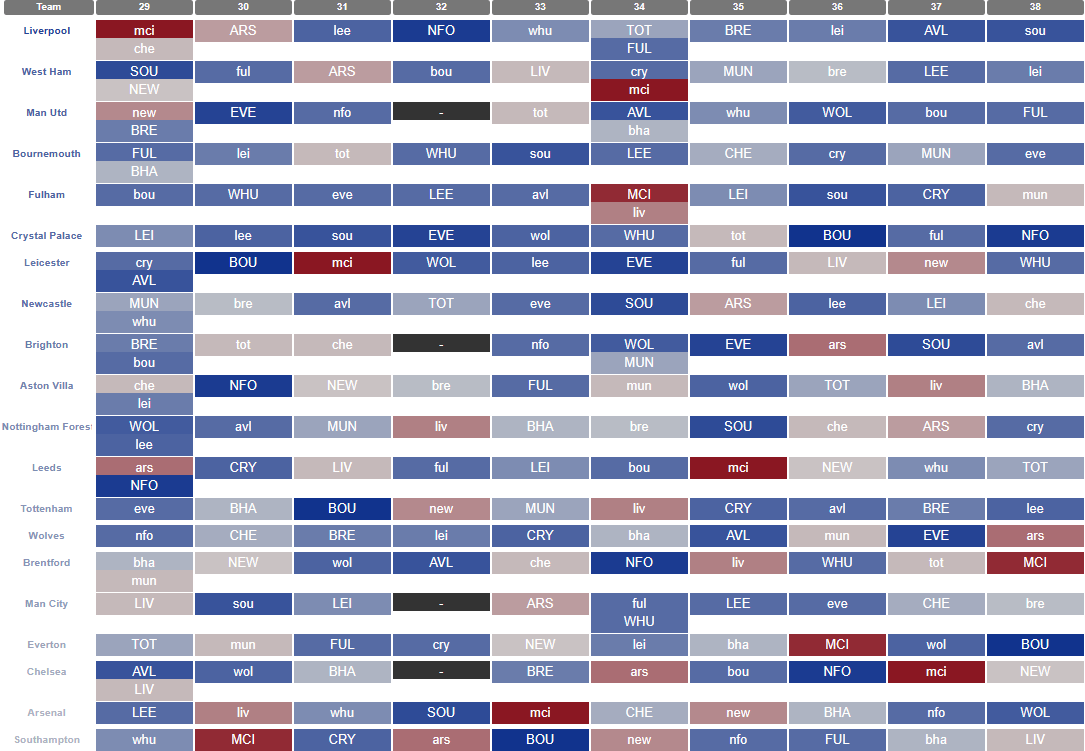 The injury
As reported by Fabrizio Romano, Haaland will miss his international matches against Spain and Georgia. The striker will miss those matches due to a groin injury. This has led the community to believe that he could miss out in Gameweek 29.
Some believe that this could be an international injury alone but other reports suggest otherwise.
Further developments
Further reports suggest that Haaland's injury is worse than originally thought. As we can see below, reports suggest that Haaland travelled to Barcelona for further checks and treatment on his groin injury.
Further comments
As we can see below Haaland's father also commented in regards to his injury. He stated that they had taken some photos and found something that was not good. This reinforces the fact that Haaland's injury is not just an international injury but a genuine injury.
Is Haaland injured?
Yes. We can see this from the sources above. It could be a race against time for Haaland to be ready for the Gameweek 29 clash against Liverpool. Many managers within the community will be monitoring the situation as closely as possible. However with Haaland's next fixture scheduled for seven days away, there are huge doubts he will be ready to start or even feature.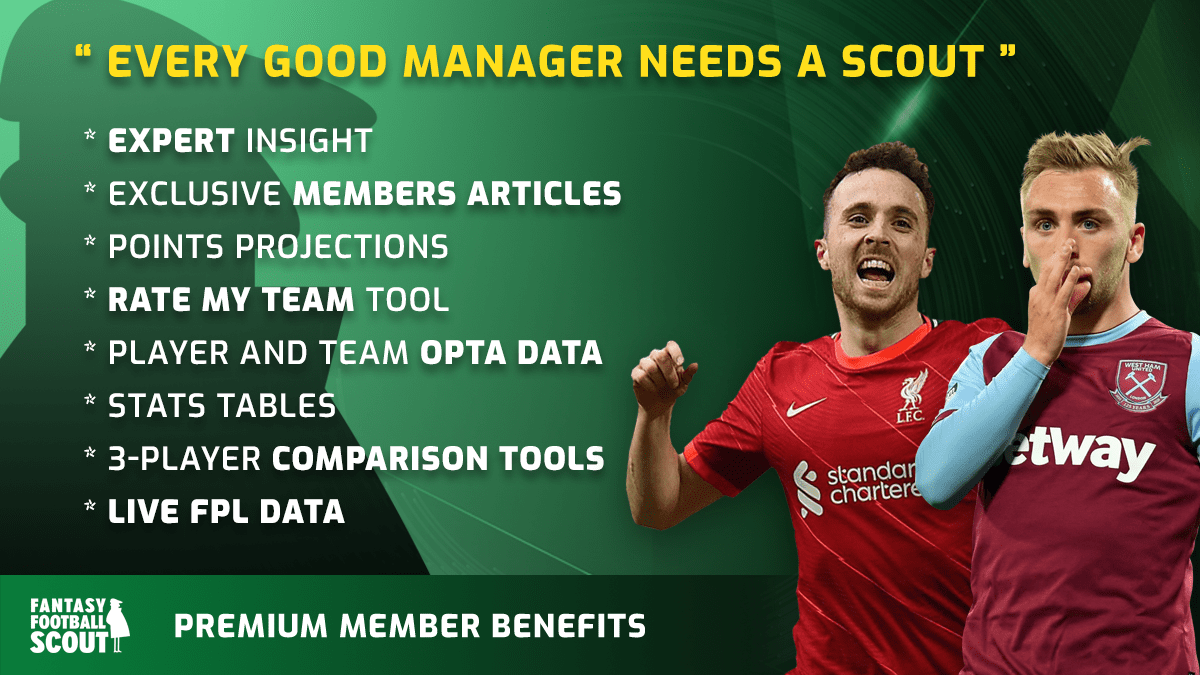 ---
Who are the best picks for Gameweek 29 in FPL? Find out in our top picks article right here.