Is Gameweek 29 the right time to Wildcard?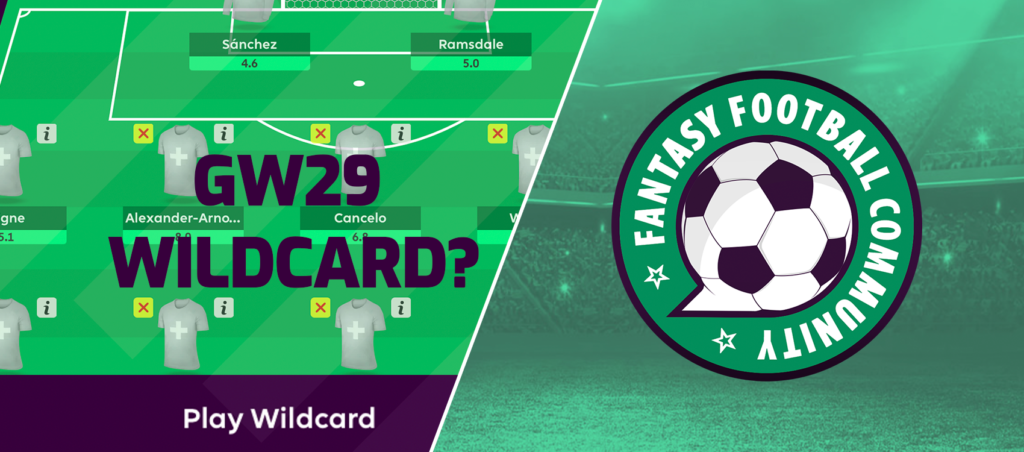 Heading into the final 10 Gameweeks of the season managers still holding their second Wildcard chip will be wondering when to play it. Leaving the chip too late may mean that managers don't maximise the benefit. However, could there be a benefit to waiting or is ahead of the next deadline the right time to Wildcard?
Whether managers have a successful FPL season often comes down to their chip strategy. Get the chip strategy correct and managers can maximise their points potential. However, chips can sometimes be a poisoned chalice. Historically many successful managers have played their chip early in to its activation. However, with match postponements, the Club World Cup and AFCON many managers are still waiting to hit the Wildcard button.
Unlike the Free Hit and Triple Captain chips which aim to bring short term success, the Wildcard aims to give managers success over an extended period of matches. With 10 Gameweeks left managers who play their Wildcard now can carefully target the clubs with the best matches and highest points ceilings.
Now's the perfect time to Wildcard!
Between Gameweek 29 and Gameweek 38 Arsenal sit top of the Season Ticker.

Wildcarding now will allow FPL managers to target specific teams and players. The Season Ticker highlights Arsenal, Spurs, Chelsea, Liverpool and Leicester as great investments until the end of the season. Therefore now is the right time to Wildcard for managers who target these clubs.
Arsenal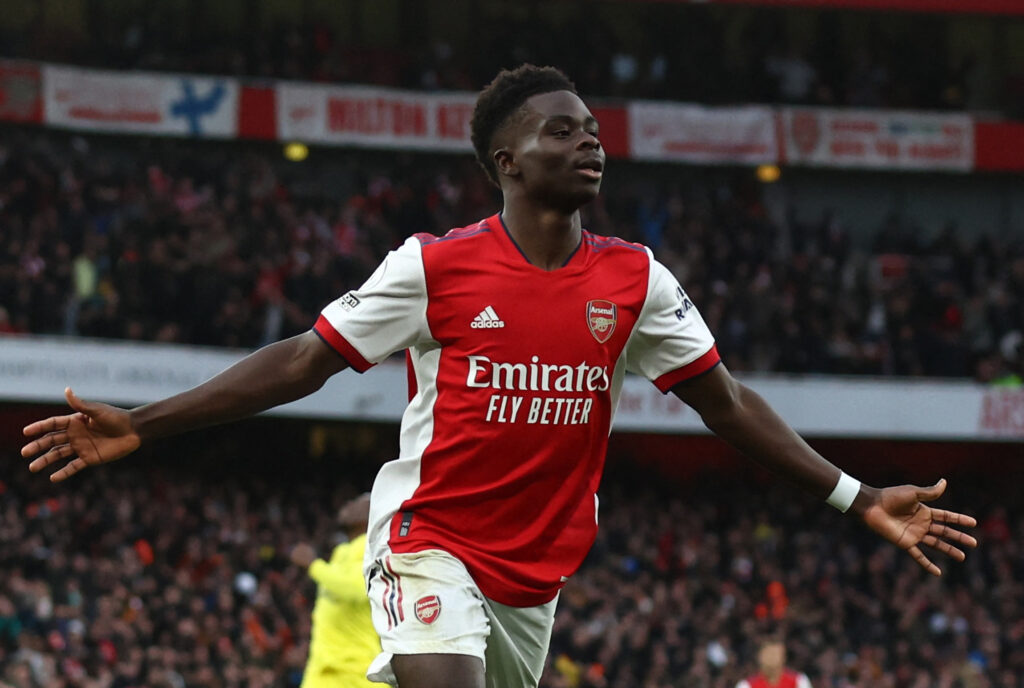 With Arsenal playing in Gameweek 30 they are the perfect team for FPL managers to target on a Wildcard in Gameweek 29. It gives managers the opportunity to invest in up to three Arsenal players for the Blank Gameweek. Owning three Arsenal players against Aston Villa when multiple FPL assets don't feature is a positive. However, being able to hold them all until the end of the season as a result of the fixtures makes them the perfect storm.
Arsenal also benefit from having a postponed match still to be rescheduled and therefore there will be a further double for the Gunners.
Assets like Bukayo Saka and Aaron Ramsdale look perfect options. Saka is Arsenal's highest scoring player this season with 110 points. Ramsdale is a close second with 105. . Both of these players are owned by roughly 20% of FPL managers. Wildcarding managers have the opportunity to add a differential such as Alexandre Lacazette, Emile Smith-Rowe or Gabriel Martinelli. By doing this they could give their team a big advantage until the end of the season.
Leicester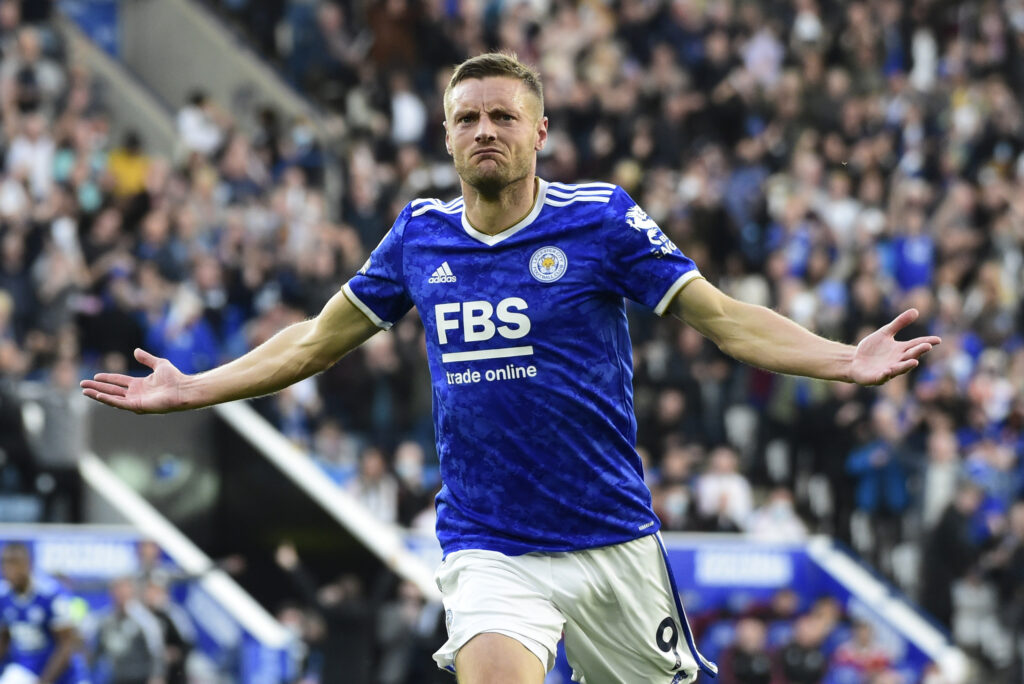 Leicester City are a team that many FPL managers have been avoiding. They were originally scheduled to blank in Gameweek 27. As a result of the blank as well as poor form many FPL managers sold their Leicester assets. However, Jamie Vardy's return from injury in their rescheduled fixture in Gameweek 27 was a turning point.
Leicester sit fifth in the season ticker until the end of the season and like Arsenal are guaranteed to play in Gameweek 30. Vardy played 18 minutes on Tuesday evening against Burnley and in that time registered an 11 point haul. His goal, assist and all three bonus points made him the fourth highest scoring player in Gameweek 27. This is impressive as Burnley played twice and Vardy outscore all of them in 18 minutes.
Vardy is only owned by 8.8% as a result of his long injury layoff. Now could be the right time to wildcard for managers wanting to bring in the Leicester front man. Playing the wildcard will allow managers who don't have a premium forward to restructure their teams and afford Vardy.
Chelsea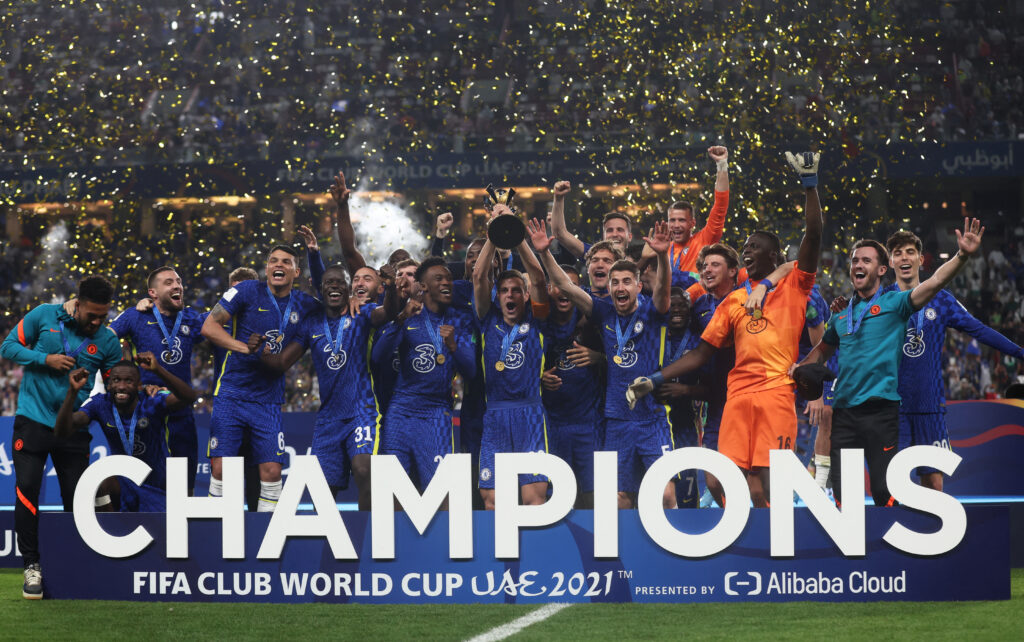 Like Leicester, Chelsea are a team that FPL managers have been actively avoiding. Chelsea have missed multiple Gameweeks since the start of the calendar year due to their involvement with the Club World Cup and the League Cup Final.
Unlikely Leicester and Arsenal, Chelsea will not play in Gameweek 30 as a result of their progress in the FA Cup. However, they still seem an attractive option on Wildcard. Chelsea sit third on the season ticker with only one red match in Gameweek 37 against Manchester United.
By investing in a Chelsea defender on Wildcard FPL managers can target the excellent looking fixtures for Chelsea defensively. Alongside this with careful planning managers could bench them for Gameweek 30 or if needed play their Free Hit chip that week.
Reece James returned from injury during the League Cup Final against Liverpool. He has made 13 appearances for Chelsea in the Premier League this season and has returned four double digit hauls. Even without having played in the last five Gameweeks James is still seventh for creativity in the ICT index for defenders making him a great choice for managers on a Wildcard.
Fixtures swings
The Season Ticker and the shift in fixtures for teams like Arsenal, Leicester and Chelsea make Gameweek 29 the perfect time for managers to Wildcard. Managers can look longterm and make plans at this stage which will see them through to the end of the season. As well as this managers have a good understanding of the FA Cup and which teams are likely to progress. Armed with this knowledge managers can plan a team to ensure maximin FPL point potential.
What could a Wildcard team look like?
Below is an example of a Wildcard team for Gameweek 29. This team assumes that managers would also Free Hit in Gameweek 30.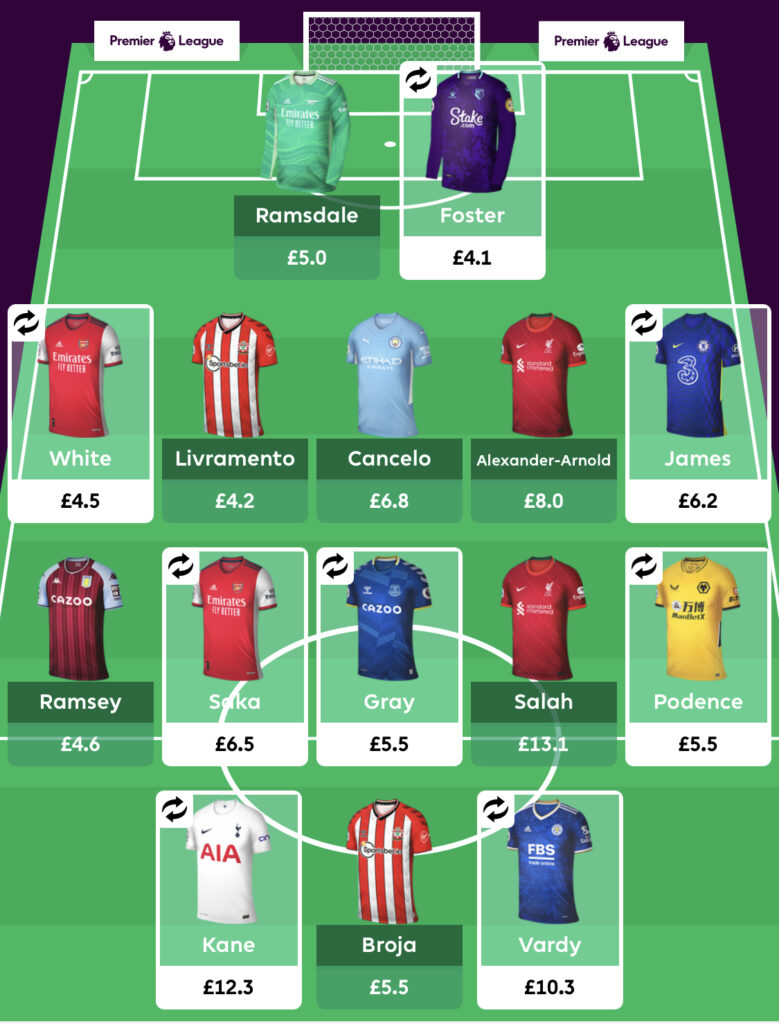 This team targets eight players from teams in the top five on the Season Ticker. As well as teams such as Everton, Southampton and Wolves who are in the top half of the Season Ticker.
Could there be a better time to Wildcard?
For managers who are already heavily invested in the teams that are top of the fixture ticker there is potential to hold the Wildcard. FA Cup fixtures mean some teams blank in Gameweeks 30 and 33, so there is potential after.
Playing the chip ahead of Gameweek 31 will mean managers will know which teams will be unavailable to play in Gameweek 33. This is because the quarter finals of the FA Cup will already have been played. At this stage managers can focus in on the teams that will play and that will allow them to maximise potential. As well as allowing managers to concentrate on the teams with something to play for, such as a relegation battle or the European spots.
However, waiting until Gameweek 31 means that managers will only have eight Gameweeks until the end of the season. This might not allow the opportunity for as much success if played earlier.
Managers could also play the chip in Blank Gameweek 30. However, this could leave them needing to sell Liverpool and Chelsea assets to field a full team. Long term however, managers are likely to want to bring those players back. Therefore a Wildcard in Gameweek 30 seems less attractive than playing a Free Hit in Gameweek 30.
Community Chatter
---
For more content on Blank Gameweek 30 check out our recent article on the FA Cup Results.