Last Minute Gameweek 6 Tips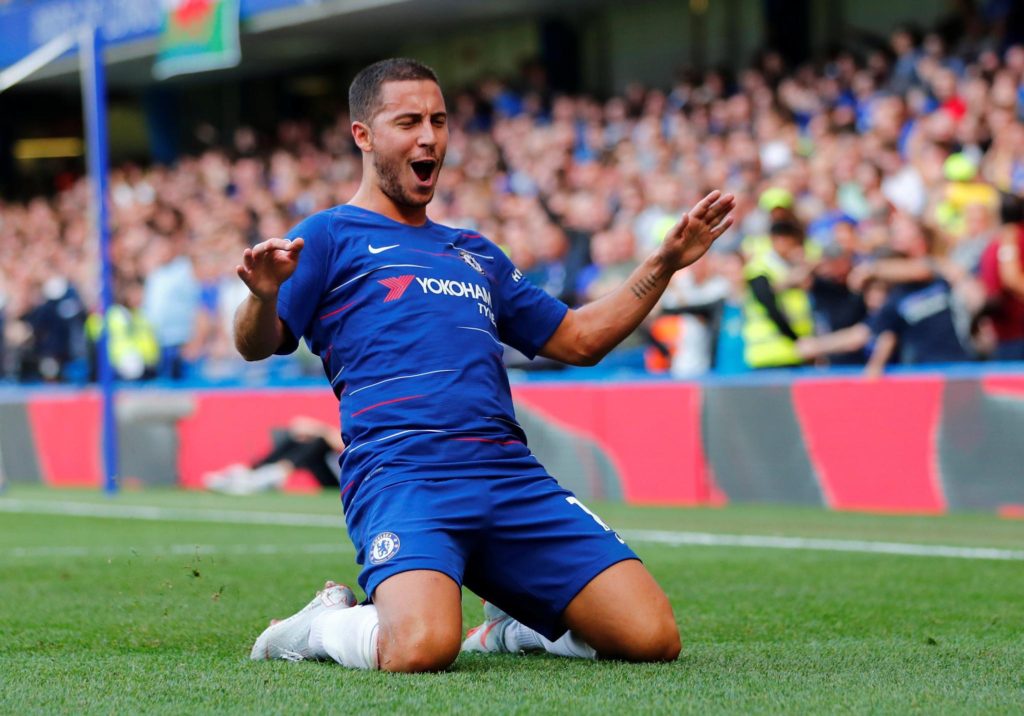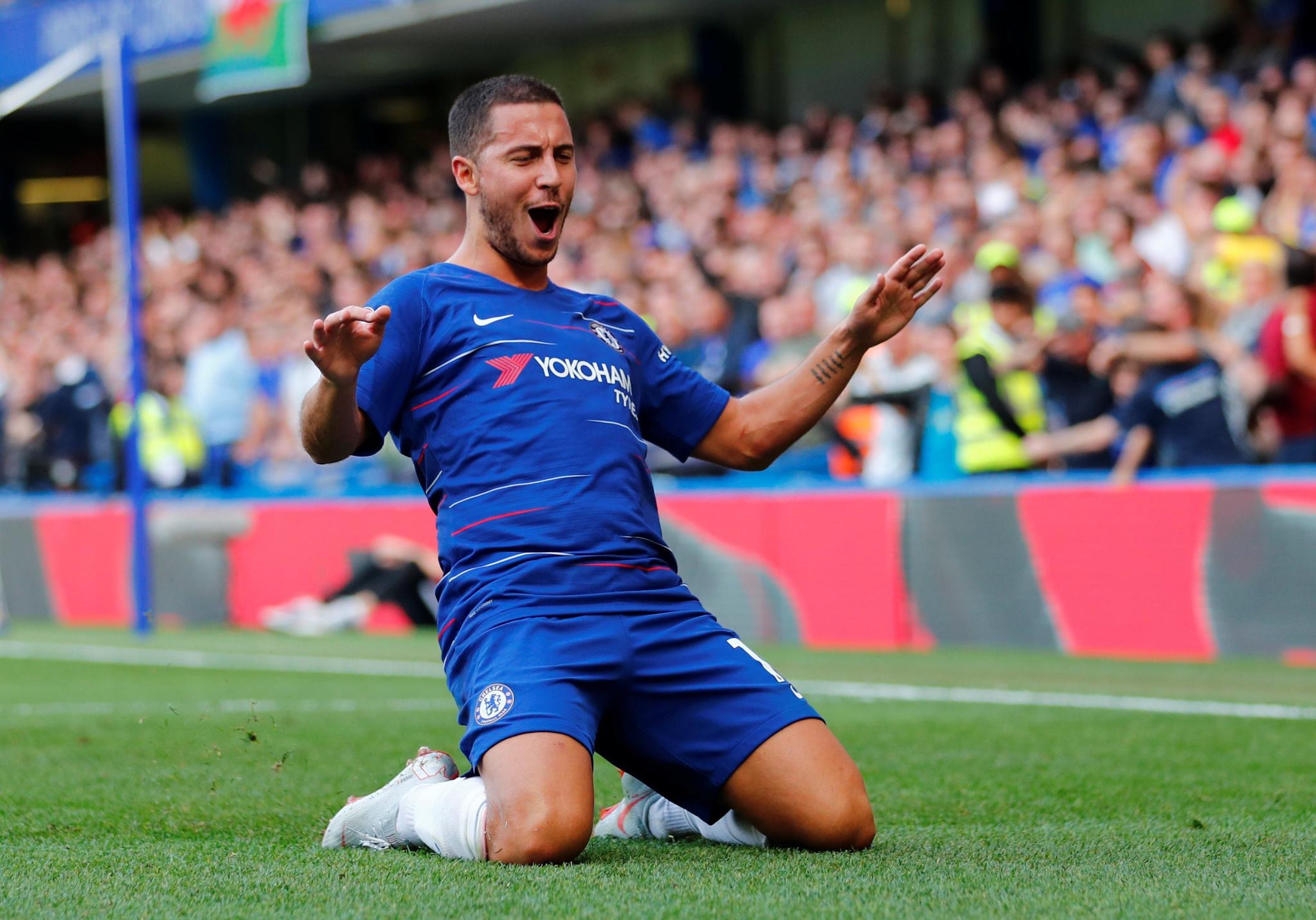 The community have plenty of Gameweek 6 tips ahead of the deadline.

Should you join the Eden Hazard bandwagon at the expense of Mohammed Salah?
---
Differentials
Ken brings differential options right across the pitch in the Fantasy Football 247 Gameweek 6 tips. Wolves are proving to be solid in defence and with key injuries at Manchester City, it might be time to invest in their midfield.
⚽️ #FPL TIPS ARTICLE ⚽️

Going into #GW6, @KenLyons79 is on hand to dispense his advice and knowledge, helping you pick some great differentials that'll give the edge against your rivals.https://t.co/6Hm61T8DXk

— FF247 (@FantasyFooty247) September 20, 2018
---
Podcast
The FPL Numbers Game crunch the statistics on Salah and Hazard, with many managers looking to make the straight swap this time around. There's also discussion of value players grabbing our attention in midfield.
? EPISODE 5 IS LIVE! ?

Obviously we have #GW6 stats, plus:

– Best mid-price mids
– Can Hazard's form continue?
– We answer your questions
– James makes a mad Salah punt ?

With stats from @ahopcroft13 @StatmanDave @FantasyFootyFix @UnderstatXG#FPL https://t.co/7vkeVmfnzT

— #FPL: The Numbers Game (was) podcast (@FPLNumbersGame) September 20, 2018
---
Captains
The Captain decision looks set to be a close run race this week, with Hazard, Aguero, Salah and Mane all vying for our attentions. We run through the main selections for FPL Bet in their Gameweek 6 tips article.
?‍✈️GW6 Captains Article is LIVE! ?‍✈️

See who Holly favours for #GW6 …

Check it Out?https://t.co/X5ygfHaYPo@FFCommunity_ #FPL

— fplbet (@fplbet) September 20, 2018
---
Forwards
Mitrovic and Wilson are two in form forwards with a great upcoming run of fixtures. FPL Family delve into the statistics for the Gameweek 6 tips to identify which striker deserves most attention going forward.
Big #wildcard decision this week.

Wilson vs Mitrovic.

Heatmaps below courtesy of @FFScout…Wilson in dangerous areas, but Mitro's attempts per min and accuracy looks good. Wilson creating far more (every 75 mins vs Mitro 225).

What are your thoughts #FPL Managers? ? pic.twitter.com/1PaQOX3LNc

— FPL Family (Lee) (@FPLFamily) September 20, 2018
---
Wildcard
Those who held firm over the International Break have been quick to activate the wildcard this week to bring in form player Eden Hazard. FPL Tips demonstrates he can be in the midfield without having to forgo Mo Salah.
? NEW #FPL VIDEO ?#GW6 | Time to activate the wildcard? ?

➡️ https://t.co/5OaYpl3SoS pic.twitter.com/bPYvGHqByO

— FPLtips (@_FPLtips) September 18, 2018
---
Hazard
Adam Hopcroft studies the underlying statistics at Chelsea, which shows that Hazard has far more touches and shots this season compared with last year. It's certainly equated to greater FPL points so far!
The Sarri effect

A few comparisons Hazard 17/18 (1st) v 18/19

Touches per game – 59 v 78

Touches opposition half – 49 v 68

Touches final 3rd – 36 v 51

Shots per game – 2.1 v 2.8

More touches + more shots = more fpl points?

— Adam Hopcroft (@ahopcroft13) September 19, 2018
---
Transfers
FPL Nymfria considers all the key transfers for the Gameweek 6 tips. Raheem Sterling has secured his place in the City starting lineup and has been regularly chipping in with the goals so far. Who should you be avoiding?
? NEW VIDEO ?

Here's my 'Ones To Watch & Avoid! #GW6' Video, Enjoy ?#FPL | #FantasyPremierLeague – Ones To Watch & Avoid in GW5- GW6: https://t.co/QqWERL9Xlg via @YouTube

Please Like, Share & Sub ?

— FPL Nymfria ?? (@FPLNym) September 19, 2018
---
Injuries
The latest news on Ben Mendy is inconclusive, although he's confirmed out of this game. If you can afford to hold for another week until more information is known, it might be a wise decision.
Guardiola confirms Mendy has a "little problem" with his ankle. No timeline on when the full-back will return. #MCFC

— Ben Dinnery (@BenDinnery) September 21, 2018
---
Fixtures
FPL Vs has updated the latest fixture Difficulty Rating Charts for Fantasy Football Pundits. Arsenal certainly have the momentum going forwards, but West Ham are firmly bottom of the pile.
⚠️UPDATED fixture tracker sorted by FDR over 6 GWs
[#GW6 – #GW11]

NOTE: Re-calibration of these FDR's will commence next GW

RT's appreciated!?https://t.co/OWoSUm9BQz … pic.twitter.com/oz85JobHUh

— ???? (@FPL_vs) September 21, 2018
---
Statistics
Tim Bayer summarises all the key statistics from the opening stages of the season. While Mo Salah has yet to hit big FPL points, there's plenty of encouragement in his underlying statistics for attacking involvement.
#FPL GW1-5 recap. Kane's shot per 90 min is less than half vs last season. Silva proves why he's key for City while KdB is out. Salah is Liverpool's key attacking player still. Dyche won't like the no. of shots Burnley conceded. https://t.co/W8CIZCup0j @LetsTalk_FPL @FFScout_Joe pic.twitter.com/WaOxisdses

— Tim Bayer (@TimBayer93) September 19, 2018
---
Picks
The FPL Editor provides the Gameweek 6 top five players, using statistics from the Fantasy Football Fix algorithm. Salah might be seeing a slump in ownership, but he takes all of the headlines here!
? GW6 Top Five Key Players ?

✅ Agüero, Salah or Hazard?
✅ City's mid-priced mid
✅ Which 6.6?
✅ Which sub 7.0 forward?
✅ Flying full-back

Packed with stats ?

As always, we number crunch, so you don't have to ?

?/❤️'s appreciated

Click ?? https://t.co/D3npiE2bja pic.twitter.com/UhT6aaQMMd

— The Editor (@FPLEditor) September 21, 2018
---
Preview
The FantasyYIRMA preview is back, with player suggestions in each position and the all important captain pick. Lacazette earned a rest midweek in the Champions League. There's also a pick for your draft teams.
…NEW POST @NiallHawthorne is back tickling onion bags ahead of #FPL GW6 with the Preview https://t.co/L1D7m3LMLq pic.twitter.com/vG7NSxtCZw

— Ryan FantasyYIRMA (@FantasyYIRMA) September 20, 2018
---
Daily
FPL Chief shares his must have and differential picks for this weekend's contests over on Starting 11.
? Daily Fantasy Football Tips – Gameweek 6 ?https://t.co/5h88L7P05U@starting11app must-haves and differentials ✔

Also, download the free-to-play game and have a go today:https://t.co/FqZoUgHIxg pic.twitter.com/UOT8bYQjVR

— Chief @FPLHINTS (Ash) ??  (@FPLHints) September 20, 2018