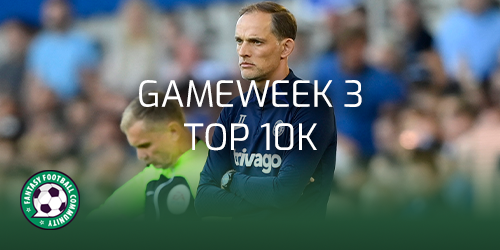 Using the popular FPL website Live FPL we can answer the question what did the top 10k do? With a focus on gameweek 3 we can see what chips were used, which players were the most owned and which player was the most captained.
Tracking the best ranked FPL managers in the world can really help us making future decisions within our own teams. It also gives us a good knowledge of ownership regarding ownership, captaincy and much more.
The top 10k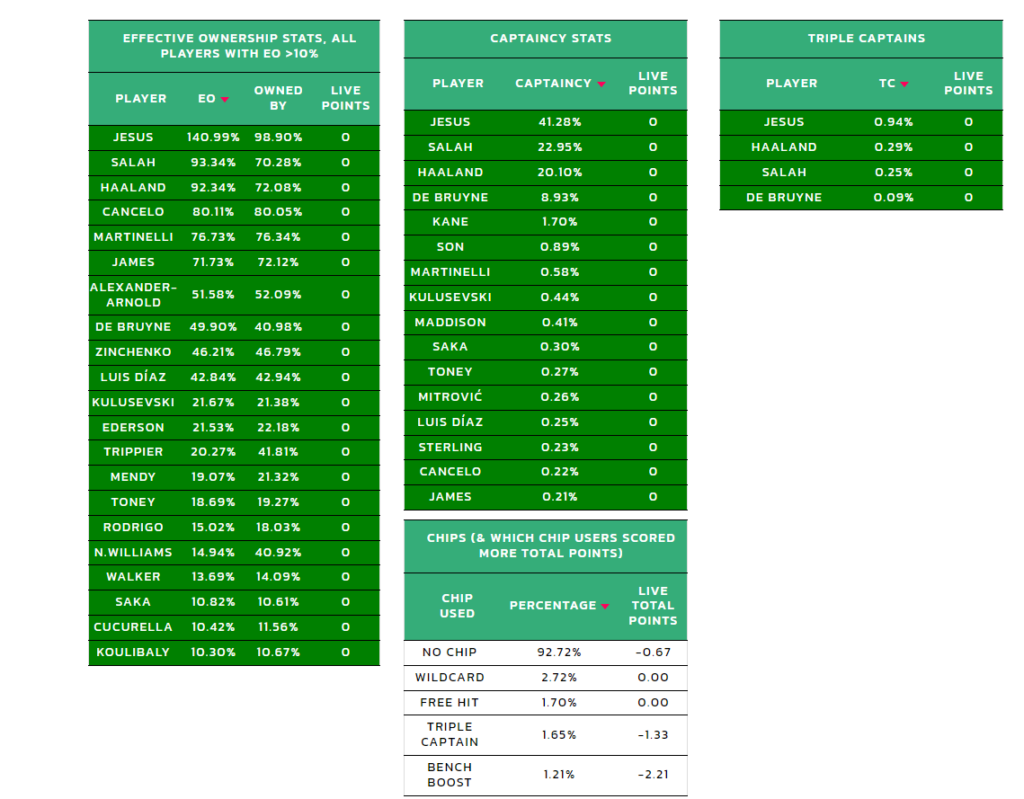 Ownership
We can see that Arsenal striker and £8.1m Gabriel Jesus is the most owned player in the game at a huge 99%. £13m Liverpool midfielder Salah and £11.7m Man City striker Haaland both come in around 70% owned with Haaland just edging the Egyptian.
£7.1m Brentford forward Toney breaks into the top 20 most owned with his 19%. £4m Nottingham Forest Neco Williams defender also comes in at a whopping 40% with some managers even starting him this gameweek.
Captaincy
The most owned player in the game continues to dominate as he reigns as the highest selected captaincy in the top 10k with 40%. Salah edges Haaland this time but only by 2%. Man City midfielder Kevin De Bruyne has also picked up some armbands as the £12.1m midfielder makes 9% of captaincies in the top 10k.
£11.4m Spurs forward Harry Kane is the only other player managers selected above 1% for the captaincy.
Chips
A huge 93% of the top 10k managers have chosen to disregard the chips this week. 3% of managers also chose to wildcard. The free hit, triple captain and bench boost were also only used by under 2% of managers this gameweek.
---
Want to know more about what Live FPL has to offer? Check out this article that covers that.