Last Minute Gameweek 15 Tips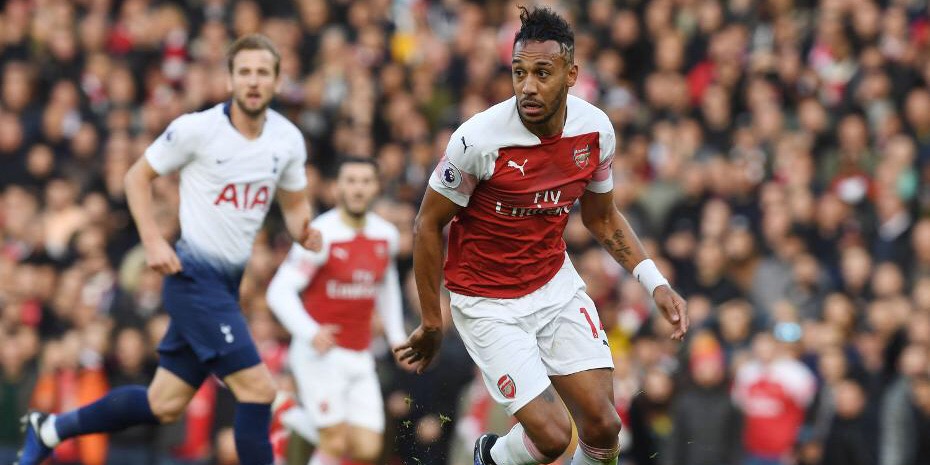 The community provide their last minute Gameweek 15 tips for the midweek games.
Is it time to transfer out an injured Sergio Aguero for either Harry Kane or Pierre-Emerick Aubameyang?
---
Injuries
Injury expert, Ben Dinnery, provides all the very latest injury news for the Gameweek 15 tips. In his latest video update, Ben gives his verdict on the likelihood or Aguero being in the squad or starting against Watford.
Not a great deal to go on from Pep's press conference today… My thoughts on Aguero ahead of City's trip to Vicarage Road. #MCFC pic.twitter.com/rfGvfJrKGQ

— Ben Dinnery (@BenDinnery) December 3, 2018
---
Statistics
Adam Hopcroft provides all of the key statistics for the Gameweek 15 tips, on the Premier League top point scorer, Aubameyang. Has that North London Derby performance pipped Kane to be the biggest bandwagon for midweek?
Aubameyang the full FPL stats

Played 27
Goals 20
Assists 7
FPL Points 178
Points per match 6.6
Bonus points 28
Mins per fpl return 77

Next 4 matches:

Man Utd (a) – depleted defence
Huddersfield (h)
So'ton (a)
Burnley (h)

Better option than Kane?

— Adam Hopcroft (@ahopcroft13) December 3, 2018
---
Captains
It's no surprise to see both Aubameyang and Kane lining up in the Fantasy Football Pundits Gameweek 15 captain picks. Jack Woodfield makes the bold claim that there is absolutely no downside to giving Kane the armband: don't overlook Aguero though!
©️ NEW #FPL ARTICLE ©️

The first midweek fixtures of the season are upon us and for most of us, it's Christmas come early!

Here's @JWoodfield365 with a sack full of captain picks and treats for Gameweek 15…

➡️ https://t.co/ixHzPICtvS pic.twitter.com/nPieyWHGC8

— Fantasy Football Pundits (@FFPundits) December 3, 2018
---
Video
FPL Tips weighs up the potential moves away from Aguero for the Gameweek 15 tips. Harry Kane may be the top contender, but could the captaincy be better distributed elsewhere in the squad? Rotation looks inevitable.
? NEW #FPL VIDEO ?#GW15 | Aguero to Kane or Aubameyang?

➡️ https://t.co/1jsXPCbFdl pic.twitter.com/tJfBVuKbRC

— FPLtips (@_FPLtips) December 3, 2018
---
Comparison
Arsenal fan, Giroud's Top, provides a helpful comparison between Kane and Aubameyang for the Gameweek 15 tips. The latest shots on target statistic is eye-opening: Can we expect Aubameyang to maintain his conversion rate?
https://twitter.com/giroudstop/status/1069339627981586447?s=21
---
Podcast
The Always Cheating podcast duo discuss the key premium strikers to own going into the festive period: there is some concern but they do urge caution. West Ham assets are also discussed at length.
Pod #151: Agüero? Kane? Aubameyang? Comparing form and fixtures, who's worth the trouble? Also: Liverpool's attack vs defense, West Ham's brilliant schedule, and Wolves turmoil. Plus, previews and captaincy choices for #GW15 and #GW16. #FPL #hailcheaters https://t.co/kYiLPlriAu

— The Always Cheating Podcast (#FPL) (@hailcheaters) December 3, 2018
---
Preview
It's West Ham's Felipe Anderson who takes the headlines for the Fantasy YIRMA Gameweek 15 preview. With a plum home fixture against struggling Cardiff, he looks likely to maintain his blistering form.
…ok folks,

The fixtures simply keep on coming – #FPL GW15 kicks of on TUESDAY of this week. Deadline is 18:45 (UK)

Here's the FY Preview from the ever Trump-tastic @NiallHawthorne

Preview: https://t.co/bHr2GoB5C6

(Pictured: Felipe Anderson, not Niall Hawthorne) pic.twitter.com/SWlM5KUf6A

— Ryan @FantasyYIRMA #FPL (@FantasyYIRMA) December 3, 2018
---
Form
It's Spurs that rank higher than Arsenal in the form charts, does that swing things in Kane's favour? Don't overlook Chelsea and Eden Hazard though!
?Home?Away Form Chart?

1️⃣ #Chelsea ?
2️⃣ #Spurs ⚪
3️⃣ #Liverpool ?

RT's Appreciated ?#CFC #THFC #LFC #GW15 #FPL

⬇️ #FormCharts Explained⬇️https://t.co/ANCRyzNjl6 pic.twitter.com/zll0rWe9aS

— ?????? (@FPLUFC) December 4, 2018
---
Questions
The FPL Surgery team have an esteemed guest as they take on the big questions for the Gameweek 15 tips. It's all in the latest edition of the podcast.
??️112th EPISODE OF THE #FPL SURGERY PODCAST!!!?️?

With @ahopcroft13 who is in the top 100 in FF Scout Hall of Fame & has 5 top 10K finishes

We discuss the Kun/Kun/Aub conundrum & go over the best captain options for Decemberhttps://t.co/AAp3ZwmTGJ#upthepod #GW15 #GW16

— FPL Surgery PODCAST (@FPLSurgery) December 3, 2018
---
Transfers
FPL Nymfria takes on the biggest transfer decision of the week in her latest video, with plenty of talk on the merits of Aubameyang and Kane. Which will you go for?
#FPL | #Gameweek15 | SELECTION & TRANSFERS – KANE OR AUBA? | #FantayPremierLeague https://t.co/BFlJWX7zVp via @YouTube

— FPL Nymfria? (@FPLNym) December 3, 2018
---
Odds
FPL Connect takes inspiration from the latest bookies odds to predict the best players to own for Gameweek 15. Who will you be giving the captaincy to?
? NEW ARTICLE ?@TheFPL_Analyst presents you with the calculated projected points returns of all the players for #GW15 (including ASSISTS now) using the bookies odds and past performance data ✅

Check all this and more inside ⬇️ #FPLhttps://t.co/bmaJM3oQ6T

— #FPL Connect (@FPL_Connect) December 3, 2018
---
Differential
While much of the Gameweek 15 tips discussion revolves around forwards, Lee from FPL Family is tipping a Manchester CIty midfielder to take the midweek games by storm. He could be the ideal enabler to free up funds from premium midfield assets.
Just catching up with #MOTD and just watched City.

Sané could've had another massive haul. Pep bigging up his performance. Hasn't played a tonne of mins so far this season, so should play plenty over Christmas

Passed the eye test. With distinction.

He's in for me. #FPL #MCFC pic.twitter.com/eJO7L9UVp0

— FPL Family (Lee) (@FPLFamily) December 1, 2018
---
BEFORE YOU GO…. If you're interested in playing Premier League Daily Fantasy Football with us and many other community members this week, please download the FREE Starting 11 app today by clicking the banner below.