Gameweek 14 FPL community reactions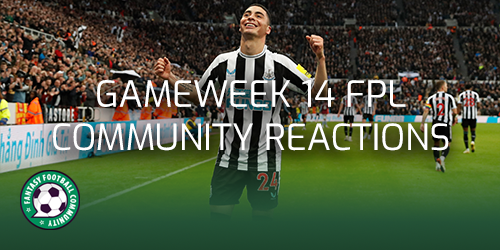 We take a look at some of the best Gameweek 14 community reactions from FPL Twitter as the round plays out. With both positive and negative reactions to some of the key events including FPL assets.
Reactions in the FPL Gameweek 14 community can help other FPL managers by highlighting things like player minutes, player form, team form and anything else that could have implications within our fantasy teams.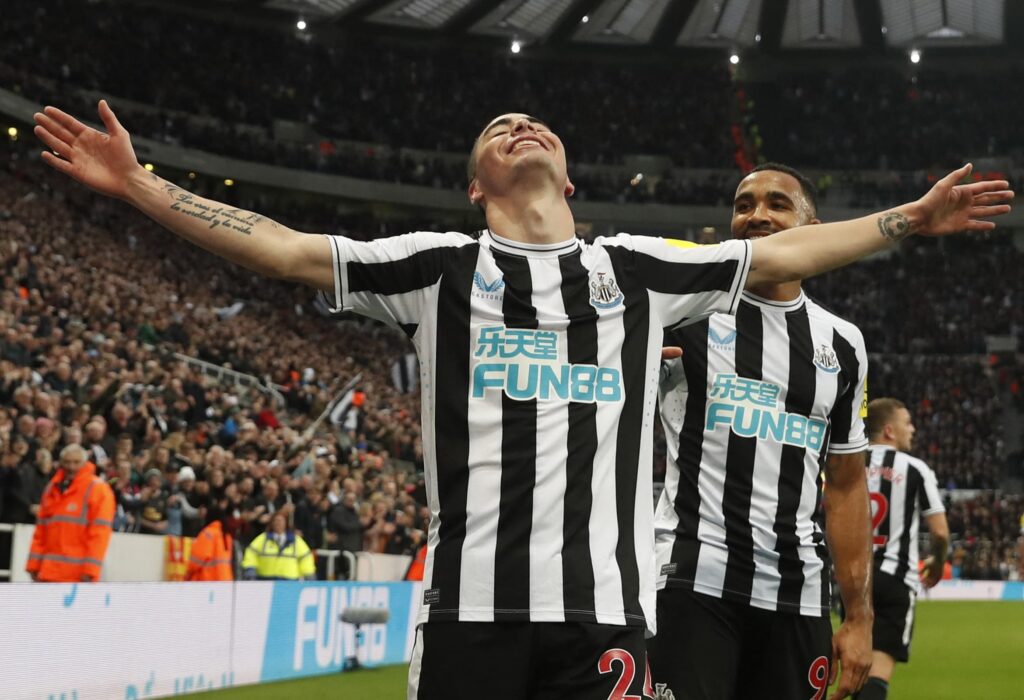 @LetsTalk_FPL
Many shared the same opinion as Andy in Gameweek 14. The Man City striker has dominated the FPL points since joining the Champions. Haaland sits as the highest owned and highest scoring player in the game.
Rumours of Haaland's finessed loomed over the FPL community in the build-up to the deadline. Those rumours were met with the striker ruled out of Gameweek 14. Many within the community vice captained Harry Kane or Mohamed Salah.
@FplMode
Staying with Man City. Regular Fantasy Football Scout contributor emphasised his despair from owning midfielder Phil Foden. The attacker picked up 38 FPL points between Gameweek 8 and Gameweek 10. However, Foden has only managed just four points in his last three matches.
One of the biggest issues with Foden is that the Man City player has failed to start any of his last two matches in the Premier League. In fact, Foden has played just 41 minutes in that same period. Man City still have some great fixtures ahead. With that being the case, will owners feel like they have to hold onto him?
@FPLMarcin
Marcin highlighted one of the biggest performers of the week. Miguel Almiron came into the Gameweek as the most transferred in player in FPL. His recent performances have led to a huge surge in terms of investment.
New owners were rewarded with their new purchase. Almiron secured his third double-digit return in a row this week. His 12 points came from his goal, assist and bonus point. With some great fixtures ahead, it is likely even more managers bring in the in-form midfielder.
@FPLFocal
@FPLFocal pointed out some very disappointing news. Brentford striker Ivan Toney, not only blanked, but also picked up a yellow card at the end of the match. This means the forward will now miss the round ahead in Gameweek 15.
With tough fixtures ahead anyway, FPL managers could be looking for a replacement striker. That replacement could well be none other than Newcastle forward Callum Wilson. Wilson managed to bag a massive 19 points in Gameweek 14. His points consisted of two goals, two assists and three bonus points.
@FPL_Aiden
One of the many things Aiden included in his FPL update was the performance of Crystal Palace midfielder Wilfried Zaha. The attacker was a popular target when his good fixture swing arrived several weeks ago.
Unfortunately, Zaha has now failed to return in both of his last matches. Not only that, but as well as blanking in Gameweek 14, Zaha frustrated his owners even more when he received his yellow card. Many managers could even consider selling him ahead of Gameweek 15.
---
Check out the most transferred in and out players in our article here.