10 Community Reviews of Gameweek 12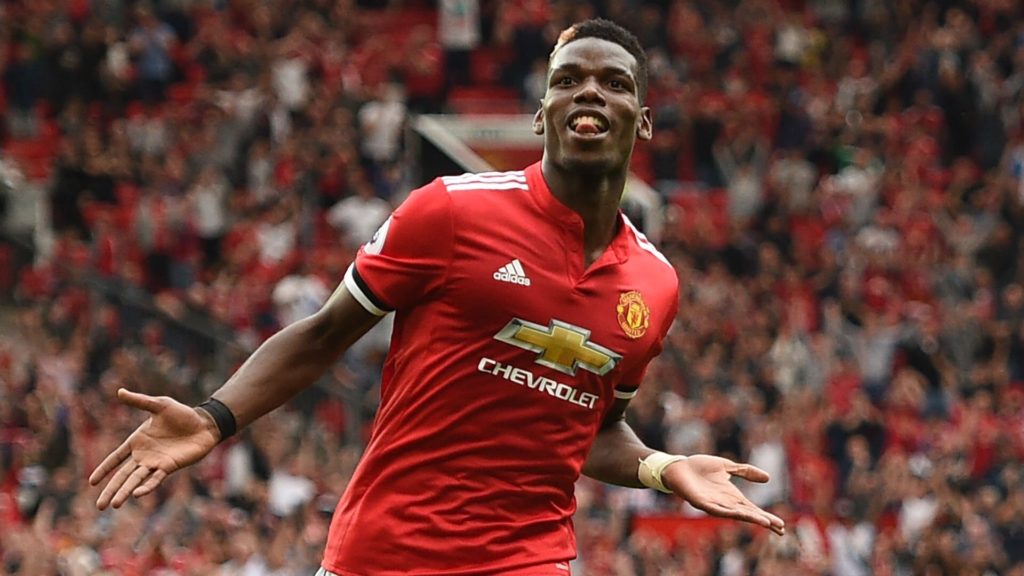 There were some high averages in Gameweek 12 and plenty of goals. Here's a round up of your community reviews.
1. Hail Cheaters are back with another podcast, featured on Fantasy Football Pundits. The headline acts from Gameweek 12 are analysed.
? NEW #FPL PODCAST ?

Josh and Brandon from @hailcheaters deliver their verdict on GW12 and look ahead to the Gameweek 13 schedule…https://t.co/LEMS1ztIj9

— Fantasy Football Pundits (@FFPundits) November 21, 2017
2. FPL Tips shares his personal team review of Gameweek 12. It's a good opportunity to apply strategy to your own team.
? NEW #FPL VIDEO ?

Team Review for #GW12

➡️ https://t.co/hBJtGJgNsV pic.twitter.com/wNU3435xIJ

— FPLtips (@_FPLtips) November 20, 2017
3. FPL My Club discusses every teams performance in Gameweek 12. Varun gives his opinion on Manchester United.
Manchester United [GW12]

By @Varun_esque #MUFCGW12 #FPL #MUFC pic.twitter.com/Jzf0VuyGaZ

— FPL My Club (@FPLMyClub) November 16, 2017
4. James Egersdorff returns with his second YouTube video, looking at Saturday's games and the form players.
? My FPL Gameweek 12 review video is LIVE ?

Link below ⬇️⬇️⬇️https://t.co/KcOe9nM80T

⚽️ Review of Saturday's action
⚽️ FPL strategies
⚽️ Form players ?
⚽️ Teams to avoid

Let me know your feedback and views ??

— James Egersdorff (@JEgersdorff) November 19, 2017
5. Yahoo consider Pep's rotation and other key facts from Gameweek 12. These may influence your transfer decisions.
Pep's rotation has been figured out?️

Rashford and Martial can't defend?‍♂️

Moreno nailed?

3 things we learnt from GW12#FPL | #PL https://t.co/SqJfA5c2FJ

— Yahoo Daily Fantasy (@YahooFantasy_UK) November 20, 2017
6. FPL Family have a mid Gameweek episode which analyses the action from the first 8 Premier League games.
⭐️#FPLFamily ep21 now LIVE!⭐️

Find out how we did this Saturday and get our reaction to GW12 so far! #FPL

Check out our channel, hit that Subscribe button and give us a ?https://t.co/D9350cEtBR pic.twitter.com/nU3sl6rNW4

— FPL Family (Lee) (@FPLFamily) November 18, 2017
7. FPL TIPZ returns with a quick turnaround for the review of all the Gameweek 12 action.
Less than 5 minutes after the final whistle and my GW12 review is already up and running on @SportsBlog
go and give it a read now!https://t.co/VyKMBMOpJD@OfficialFPL @premierleague @stokecity
???

— FPLTIPZ (Harry) (@FPLTIPZ) November 20, 2017
8. Pogba's Gameweek 12 performance and the emergence of budget forwards influences the thinking of the FanFeud podcasters.
NEW! The #GW13 Fanfeud #FPL Show, with @FPLMarple, @Marz05 & regular guest @FanFootFirst

Festive planning ✅.
Pogba plan ✅
Budget Fwds ✅
Our Podcast XI for #GW13 ✅
Your listener Qs, thanks for sending those in! ✅

RTs appreciated, enjoy the show!https://t.co/60LE5IlSxc pic.twitter.com/kCWYXS3X4n

— Amigo Don (@TheMarpleCurse) November 21, 2017
9. FPL Updates look at the Gameweek 12 dream team and consider which players should be in your transfer targets.
GAMEWEEK REVIEW

With gameweek 12 done and dusted, be sure to check out our weekly #FPL Dreamteam review to see who performed the best in each position:

By @RNevin7

— FPL Updates (@Fpl_Updates) November 21, 2017
10. The General looks at the key players from every game for Sportito, with all the goals and assists.
GW12 review ▶️ https://t.co/yi2tWoF9cs pic.twitter.com/c9200EsbSI

— FPL General (@FPLGeneral) November 21, 2017
There's plenty of contests on Sportito in this weeks Champions League and Europa League games. It's a Daily Fantasy Football Site where you can win cash prizes. If you sign up here, using sign-up bonus code HOLLY5, you'll get £5 credit. What do you have to lose?
The #ChampionsLeague returns tonight & there's plenty of cash up for grabs on Sportito!

Download the free app or visit https://t.co/KZJX0l8ILm to enter. pic.twitter.com/4oge6xs09W

— Sportito (@SportitoDFS) November 21, 2017
While you're here, don't forget to check out the Form Vs Fixture Charts for Gameweek 13.