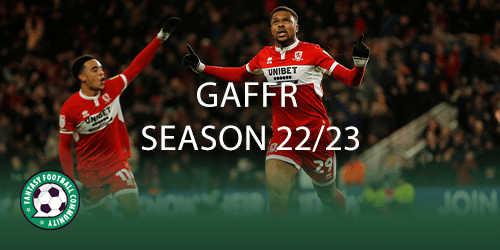 The Championship season has come to an end which in turn means so does the current fantasy campaign. We take a look back and reflect on GAFFR season 22/23, highlighting some of the highest scoring players in each position.
It has been a season full of highs and lows as ever in the Championship. With some surprises and some things that many expected, both had huge implications on Championship Fantasy. So, how did GAFFR season 22/23 go?
The Championship table
We can see that two teams gained automatic promotion to the Premier League next season. Burnley hit a huge 101 point to claim the Championship title. Sheffield United also found consistency when not many teams did this season, hitting 91 points.
Luton, Middlesbrough, Coventry and Sunderland all made the play-offs after a dramatic last day. Wigan, Blackpool and Reading were all relegated to League 1.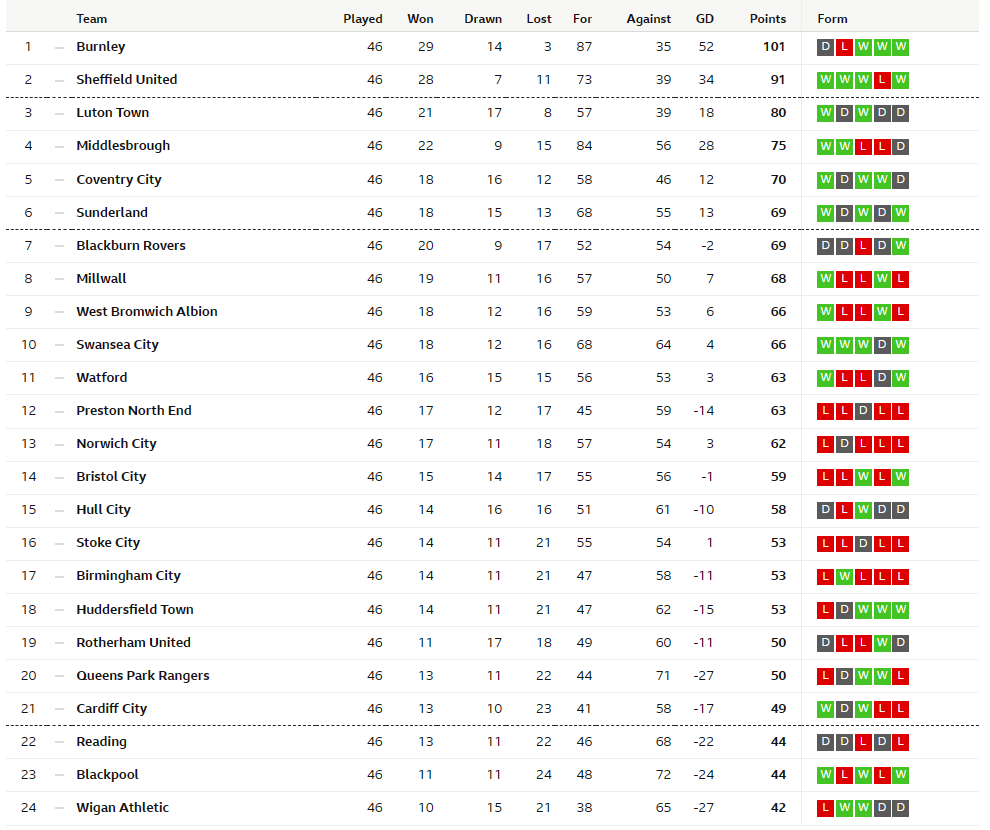 Goalkeepers
Below is a list of the highest scoring goalkeepers in GAFFR this season. Sunderland's excellent campaign helped Patterson (£4.9m) edge every other goalkeeper in the game. The 22-year-old managed 14 clean sheets and an assist to hit 213 points.
Luton's Horvath (£5.7m) and Coventry's Wilson (£4.9m) tied for second place with 211 points. Several premium goalkeepers also made the list.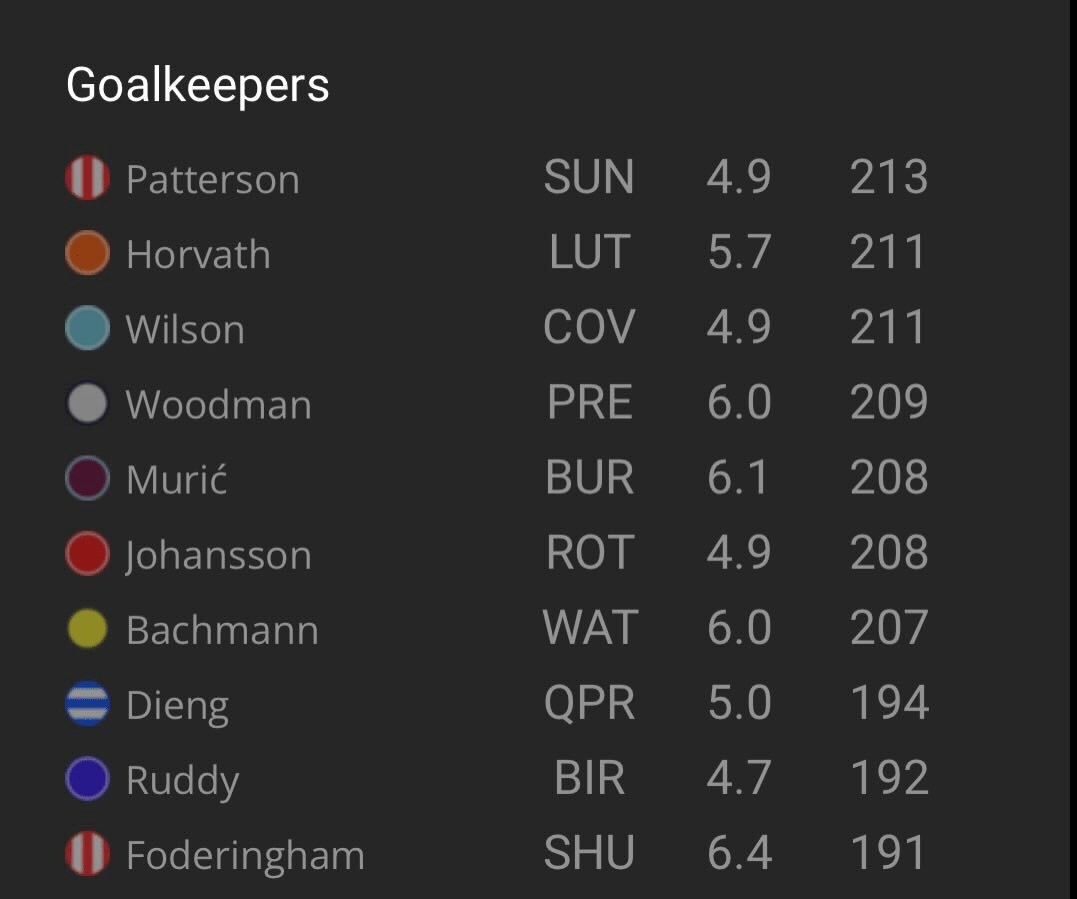 Defenders
One defender topped the points chart by a distance this season. Swansea's Manning (£6m) has had an excellent campaign leading to a whopping 273 GAFFR points. His points consist of five goals, 10 assists and plenty of clean sheets.
Edging second place is Burnley wing-back Roberts (£6.8m). He bagged 249 points for his four goals, six assists and 16 clean sheets. Middlesbrough wing-back Giles (£6.4m) also had a brilliant season, producing 11 full clean sheets and six assists.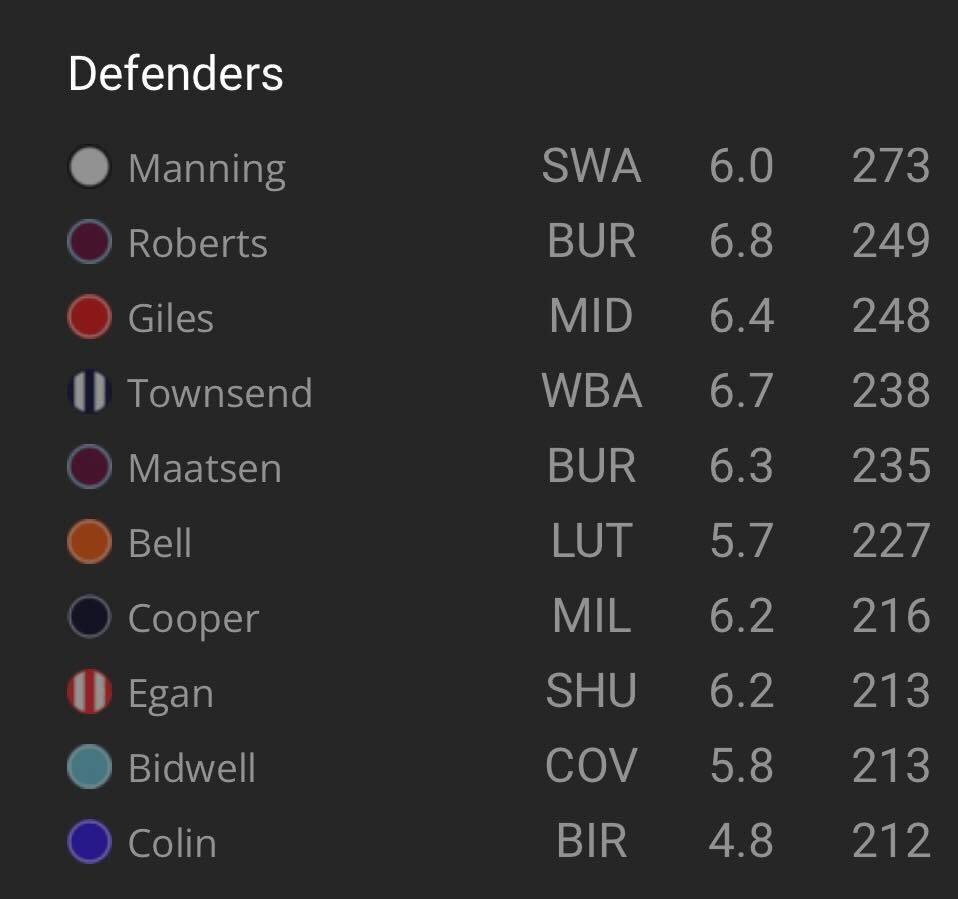 Midfielders
Sheffield United midfielder Ndiaye (£8.1m) edged every other midfielder by a distance this season. He scored a huge 14 goals and 10 assists, accumulating to 24 goal contributions in 46 games. Clarke (£6.2m) helped Sunderland secure a play-off place whilst also racking up 251 points for his nine goals and 11 assists.
The Champions Burnley had two of the highest scoring midfielders in the campaign. One of them was Tella (£7.5m) who collected 17 goals and five assists in 39 games.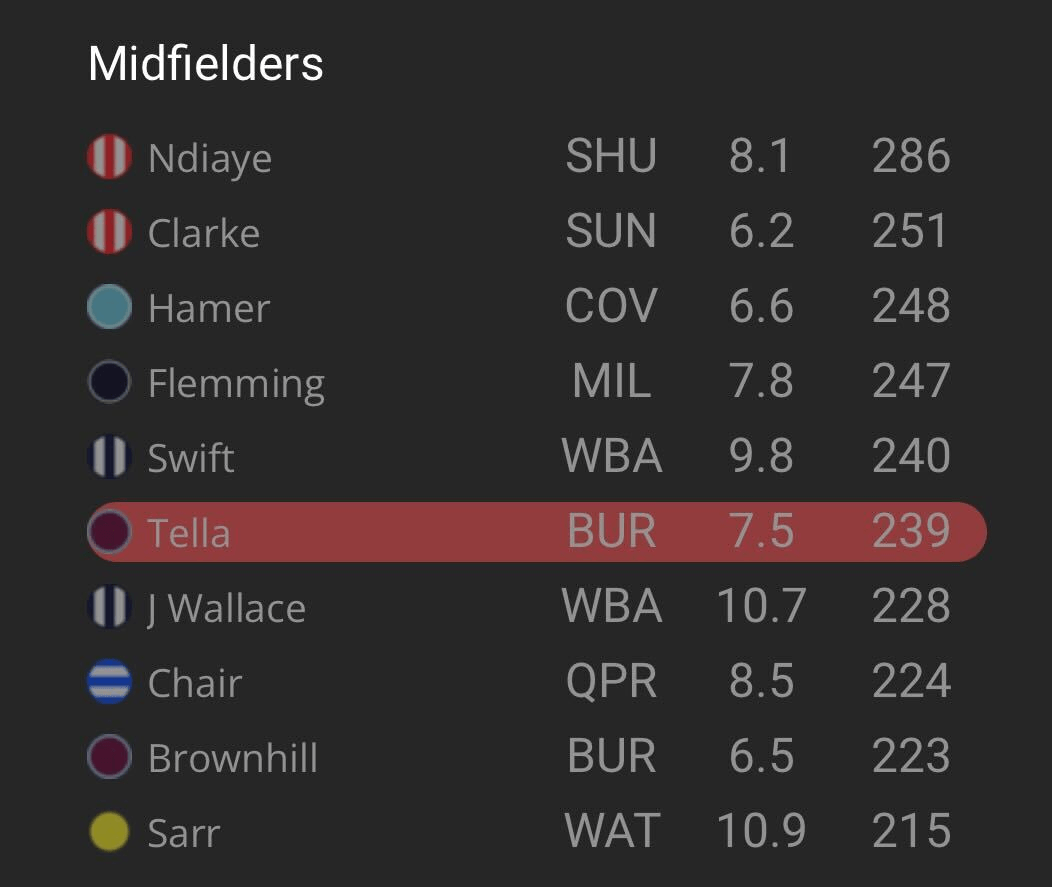 Forwards
The only player to bag over 300 points in GAFFR this season was Viktor (£8.7m). The Coventry striker topped every player in the game with his amazing 21 goals and 10 assists. Th Swedish international helped his side reach the play-offs.
Middlesbrough's main man also had a terrific campaign. Akpom (£8.7m) banked 28 goals and two goals in 38 matches. His goal contributions helped him reach 266 points in GAFFR. Luton also had a very strong season, securing a place in the play-offs. Their main man was Morris (£7.6m) who picked a huge 20 goals and seven assists.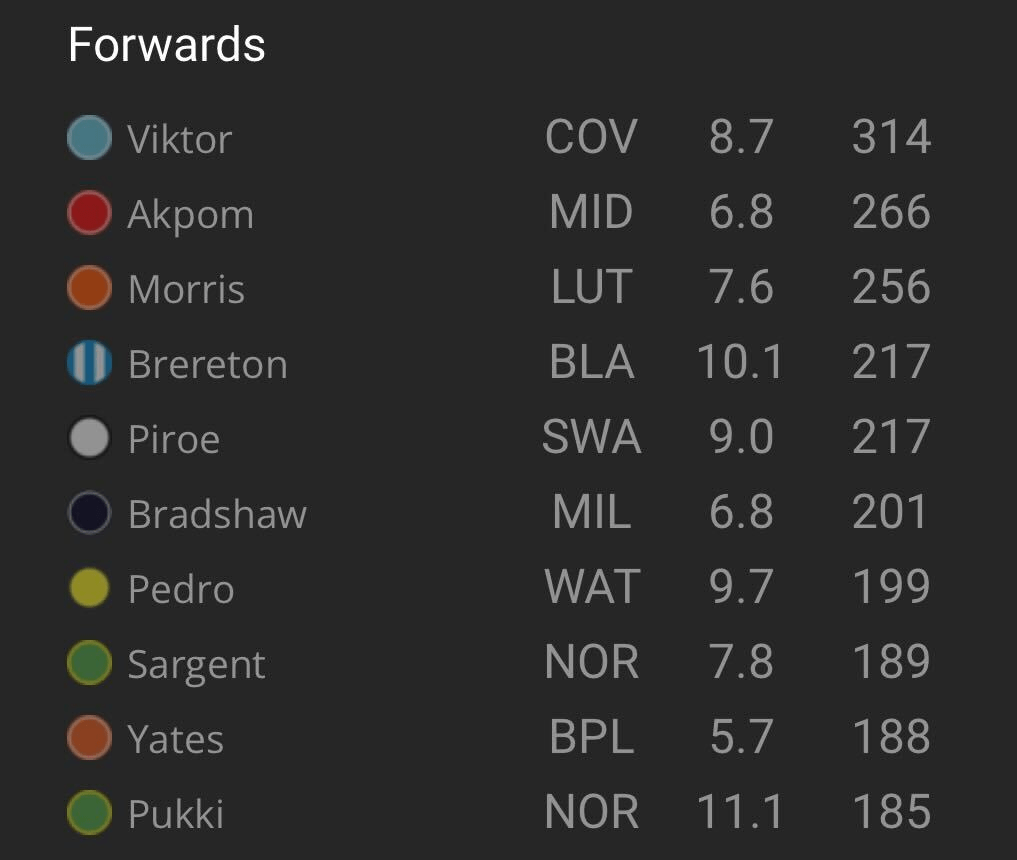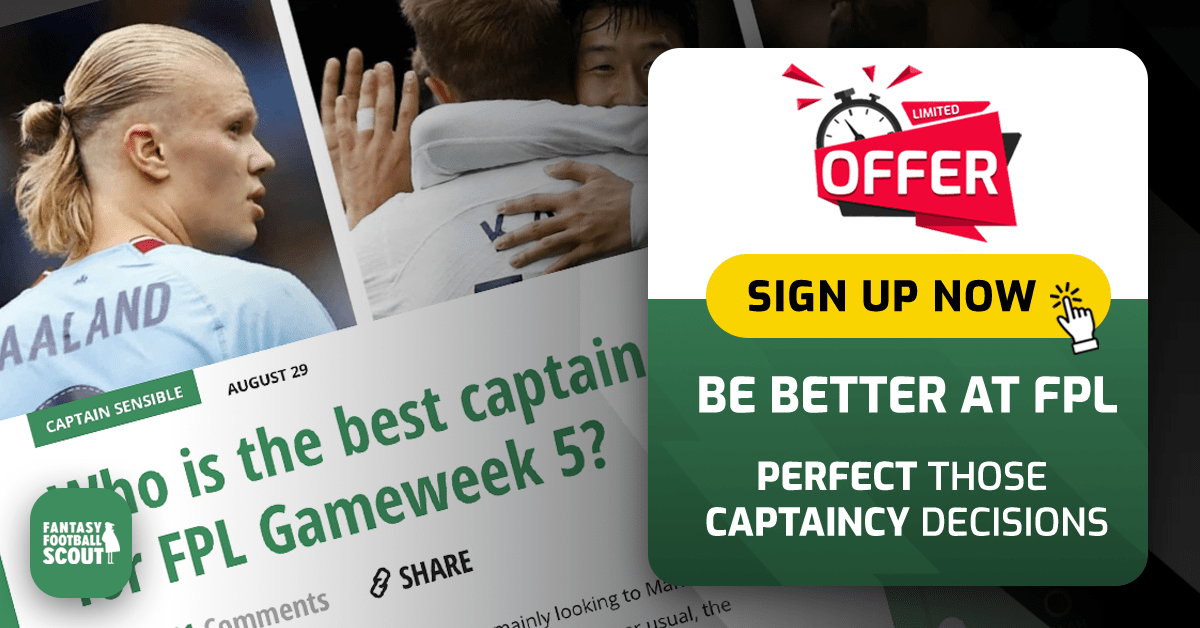 ---
Are you using the wildcard in FPL this week? Check out our best wildcard team right here.