GAFFR biggest disappointments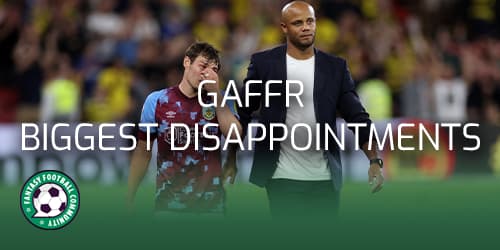 It is now international break. This means we can look back at the GAFFR biggest disappointments before the season resumes. Looking at both teams and players that had high expectations at the start of the season but have failed to hit the hopes of GAFFR managers so far.
As we continue the break in Championship football, it could be wise to reflect on how the season has played out so far from a GAFFR perspective. Looking at the biggest disappointments can help bring clarity to decisions like transfers, captaincy and chip strategy.
Watford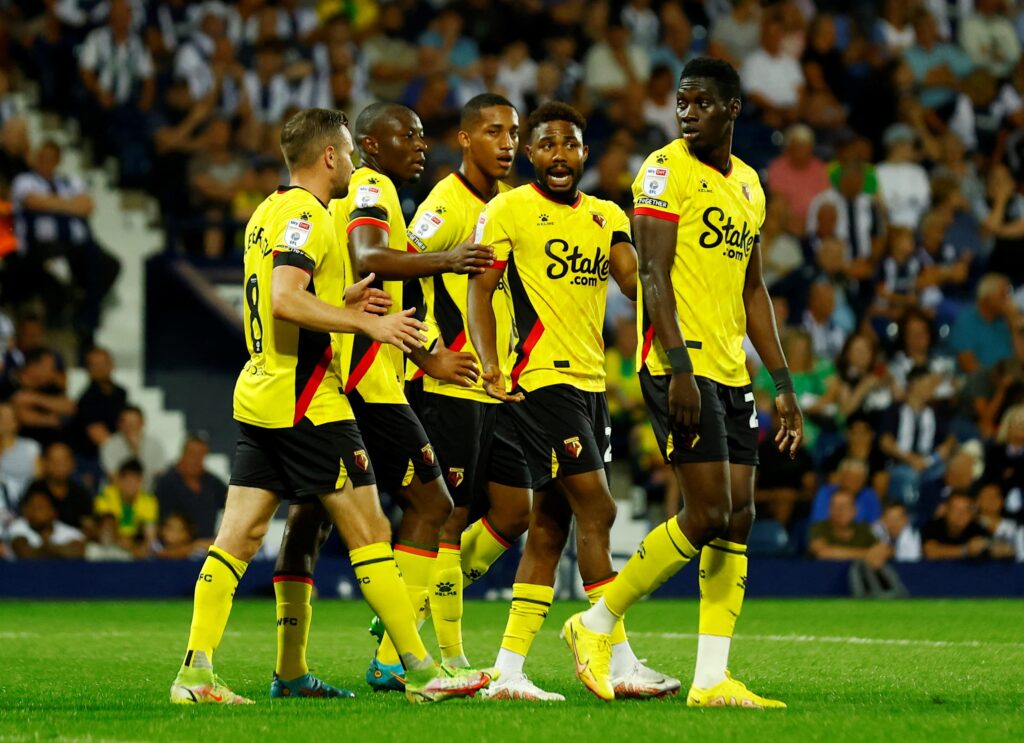 Before the season had started Championship fans regarded Watford extremely highly. With the bulk of talent available they had very high expectations from both a football and GAFFR perspective. Those expectations have yet to be met.
Watford currently sit 10th in the Championship, a far cry from where they were predicted to be. After an inconsistent start to the season, they have failed to impress offensively and defensively. In the ten matches played so far, they have managed just three clean sheets. In addition, Watford have failed to score more than two goals in any match during that same period.
£10.9m Sarr was one of the players expected to exceed in GAFFR. The midfielder has racked up just 40 points in GAFFR due to injuries and poor form. £9.6m Pedro could be seen as another GAFFR asset that has under-performed. The striker has only picked up 49 GAFFR points.
Coventry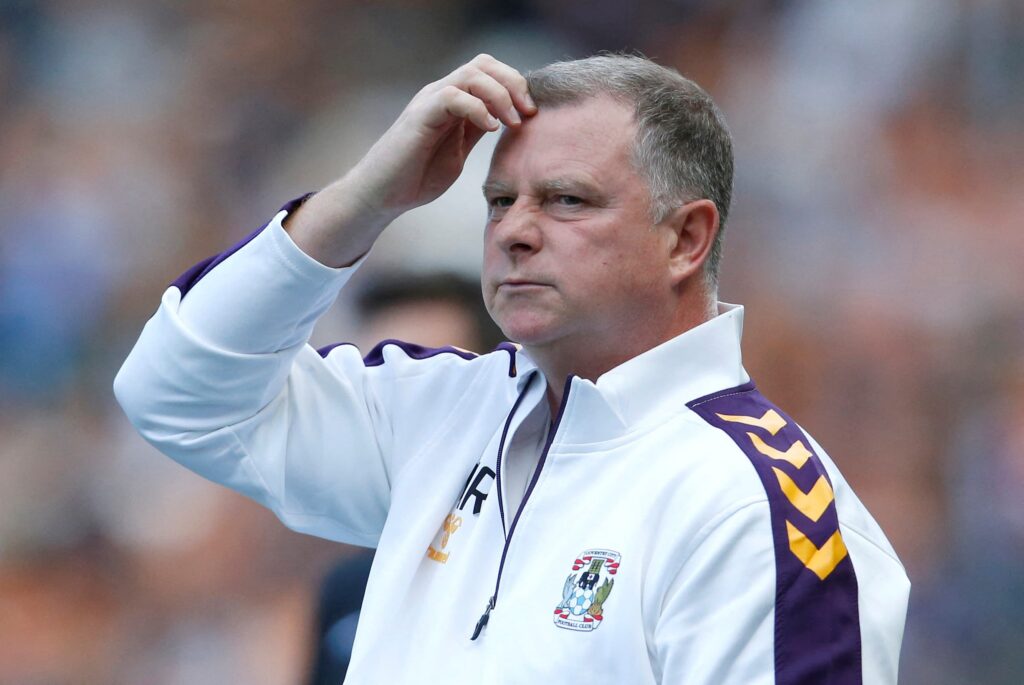 Last season Coventry became one of the best value teams in GAFFR. After finishing 12th last season, they provided managers with some fantastic budget assets and were one of the best teams to invest money in within the game. Unfortunately, not only is that not the case this season, but the alarming lack of interest in their assets reflects their huge downfall.
Coventry remain rock bottom of the Championship, only picking up three points from the seven matches played. With just one clean sheet in that same period, Coventry have also failed to win a single game. Popular assets like £8m striker Viktor became a sensation last season. The striker has scraped just 34 points in GAFFR and after a sizable price rise this season has become an asset to avoid.
The Burnley defence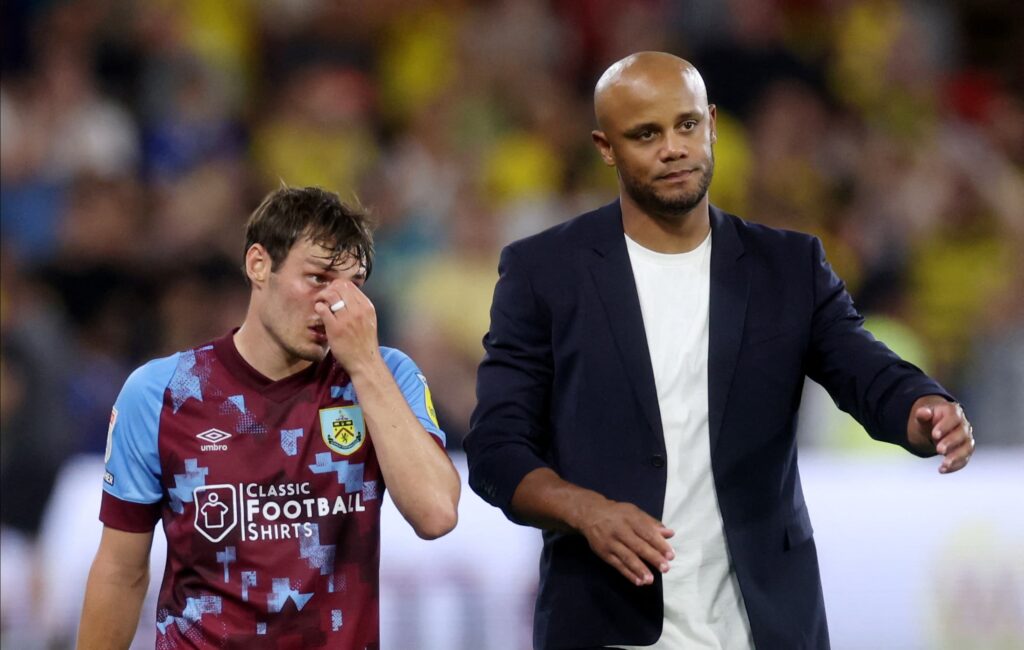 An awful start of the season saw Burnley win just one match in their first five fixtures. Although a dampening start, the promotion favourites seem to be stabilising a solid run of form. Those improvements have been rewarded as they now sit fourth in the Championship.
Burnley may have improved their form, but the same cannot be said for their defence. Many GAFFR managers were excited by the potential of the Burnley defence at the start of the campaign but have been left disappointed. In their first 10 matches they have kept just two clean sheets. This could be deemed as unacceptable by managers who backed the likes of £6.5m Roberts.
26-year-old Welshman Connor Roberts became one of the highest owned defenders at the start of the season. That could have been due to the fact he finished up on five goals, seven assists and 18 clean sheets the last time he played in the Championship. After 10 matches the defender has only kept two clean sheets and failed to score or assist.
Teemu Pukki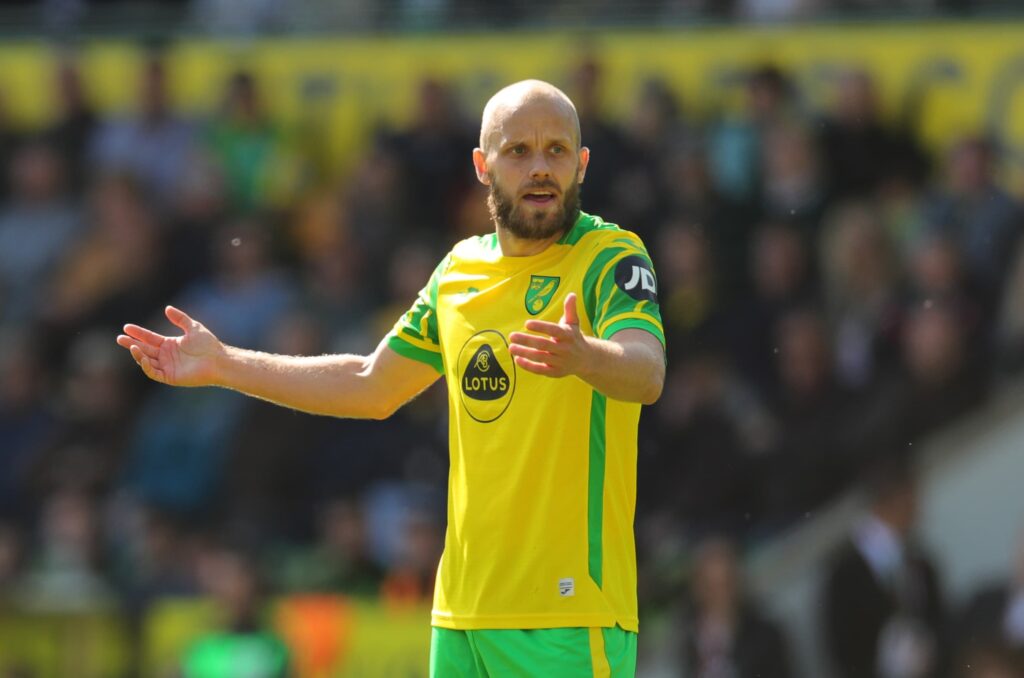 The last time Pukki was playing in the Championship, he finished the season on 26 goals and four assists in 41 matches played. The pricey £11.4m GAFFR asset has been one of the best forwards in the game over the years but has struggled to regain that top form in the new campaign.
With just one assist in his first five Championship matches Pukki failed to hit his usual high standard. This resulted in a lot of disappointed GAFFR managers. Becasue of that, we saw a mass sale of the striker in the game. But could that change? In his last four Championship matches Pukki has scored three goals and created two assists. We could well see Pukki hit the heights we know he is capable of.
---
Which players make the top five scoring assets in GAFFR so far? You can find that out in our article here.