@FPLReaction's FPL team reveal for Gameweek 22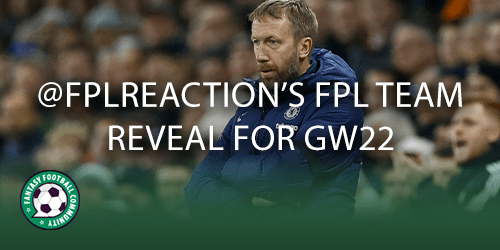 Gameweek 21 is now over so we can start looking ahead to the new round. For that reason, we bring in Fantasy Football Scout and Fantasy Football Community contributor @FPLReaction to provide us with a FPL team reveal for Gameweek 22.
As we approach any given deadline, managers will be scrambling for clarity on some of the biggest decisions in the game like transfers and captaincy. Taking a look at @FPLReaction's FPL team reveal for Gameweek 22 could benefit other managers when making those decisions.
Team Reveal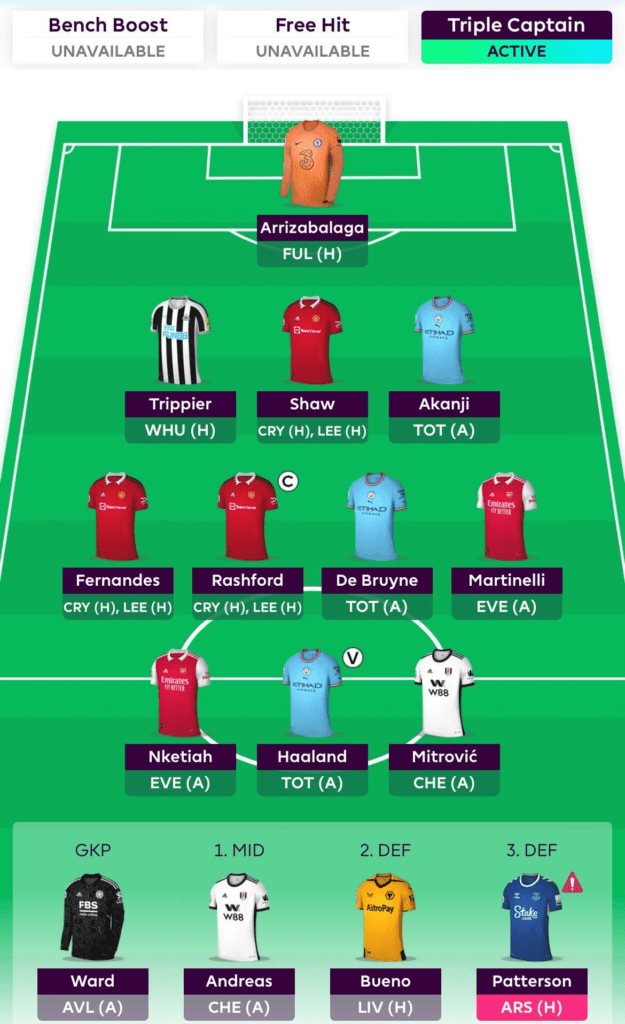 Goalkeepers
Chelsea's Kepa Arrizabalaga (£4.6m) starts in goal for me this week. I'm not yet at a point where I trust Leicester's Danny Ward (£4m) enough to rotate him with Kepa but that could change if the Leicester defence improves.
Defence
Kieran Trippier (£6.1m) obviously starts. He's been one of the best assets in the game this season and will probably bench him when blank Gameweek 25 arrives. Manchester United have a double Gameweek so it would be foolish to not start Luke Shaw (£5.3m).
Manchester City have been rotating their defenders a lot lately but one player who seems to have survived that is Manuel Akanji (£5m) who I will be keeping for his double Gameweek ahead.
Midfielders
Bruno Fernandes (£9.9m) was one of my two transfers in this week. He has a double Gameweek this week against two teams conceding poor defensive stats. Fernandes replaced Newcastle's Miguel Alimiron (£5.8m) who blanks in Gameweek 25 and has been out of form.
Many are choosing to swap Bruno Fernandes in for Kevin De Bruyne (£12.4m) this week but I really wanted to avoid that move, especially when Tottenham have been so defensively poor lately, so De Bruyne starts.
A lot of managers in the community are looking to ship Arsenal man Gabriel Martinelli (£6.7m) out but I'm on the fence. The Brazilian is still putting up some good offensive stats as of late and he also has a double Gameweek ahead. Let's see how he gets on against Everton in terms of minutes.
We can see that I have decided to activate the triple captain chip this week and Marcus Rashford (£7.2m) has both form and fixtures to justify it. I'm really looking forward to his performances.
Forwards
Arsenal striker Eddie Nketiah (£6.7m) came in this week as my second transfer. He's nice and cheap, putting up some great attacking stats, faces Everton this week and has a double Gameweek next week. He replaced Harry Kane (£11.7m) who also funded the Bruno Fernandes move. Kane is great but does lack explosiveness and with Manchester City and Chelsea in the next four, his potential is questionable.
Erling Haaland (£12.2m) takes the vice captaincy just to be safe. He's absolutely relentless and should be in every team moving forward. Aleksander Mitrovic (£7m) keeps his place. The Serbian has good fixtures after Chelsea and also plays in Blank Gameweek 25. I also wouldn't be surprised if he got something out of his game against Chelsea.
Additional notes
Bruno Fernandes and Eddie Nketiah were priority for me heading into this week. Fernandes has two great fixtures after his double Gameweek so I didn't want to put myself in a position where I would have to take him out for Kevin De Bruyne who I've kept.
Keeping the Fulham players in for blank Gameweek 25 was also important, especially when they play Wolves.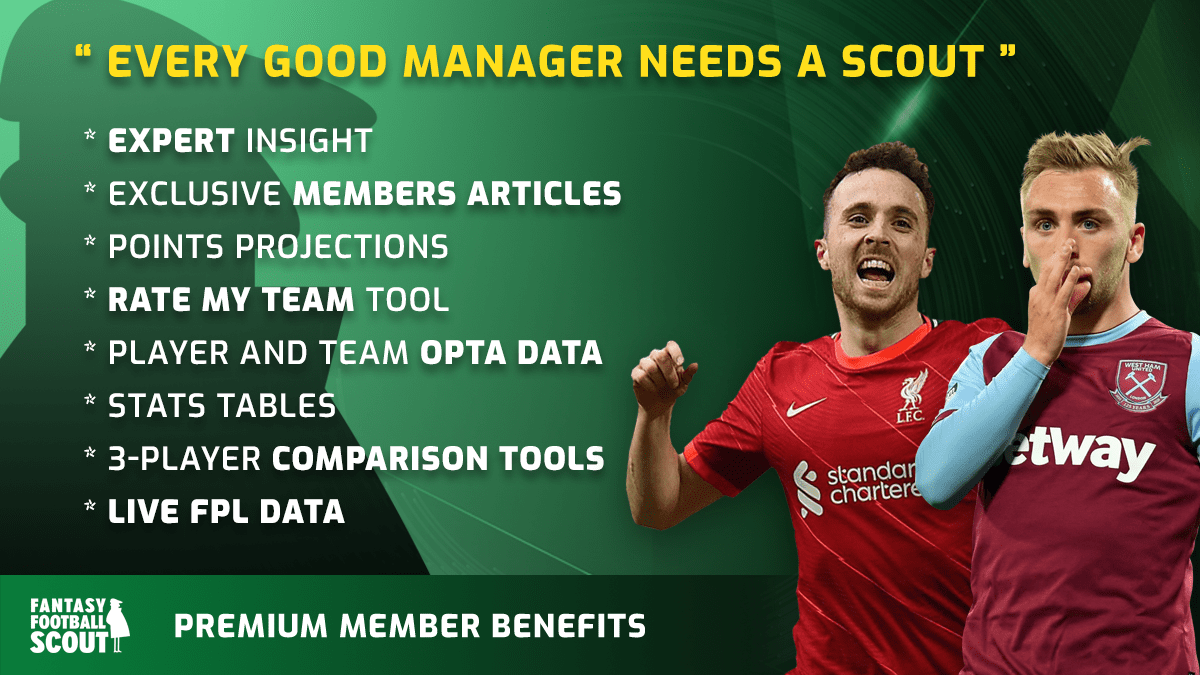 ---
Why should we consider triple captaining Marcus Rashford this week? Find out in our article here.