FPL Tips Gameweek 36 | Last Minute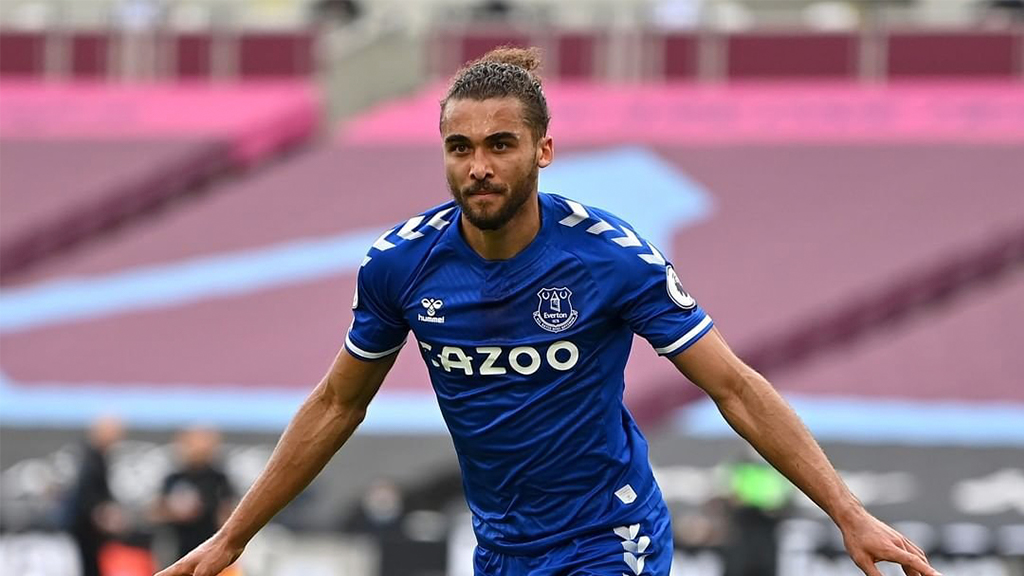 Fantasy Football Tips GW36 from our Fantasy Football Community ahead of the deadline.

With the Triple Gameweek coming to an end and a Blank Gameweek looming, we are all asking 'who are the best transfers in for the coming Gameweek'? It's all covered in the Fantasy Football tips for Gameweek 36!
---
Forwards
Mid-price forwards are the talk of the town with so many performing well and offering great value. Hibbo_FPL analyses each option and asks the question whether now is the right time to jump off the blistering Kelechi Iheanacho.
Breaking the Template [Thread]

In this edition, I examine the merits of holding or selling Kelechi Iheanacho and replacements for #BGW36 and beyond. This article will provide FPL tips to help managers break the template.#FPL #FPLCommunity

Article: https://t.co/hLAaGtdwjs

— Hibbo #FPL ?? (@Hibbo_FPL) May 13, 2021
---
Free Hit
Blank gameweeks are notoriously great times to use your Free Hit chip to ensure you have a full quota of players for the gameweek. Here upside-chaser Lateriser shares his Gameweek 36 Free Hit draft which includes some solid picks in addition to some tempting low owned players.
? The return of home fans
? What to do with Man Utd players
? Best City midfielders
? Spurs assets
? Free Hit draft for GW36

? Another cracking read from the two-time FPL champion of India, @lateriser12:#FPL #FantasyPL #GW36 #BGW36https://t.co/feWfIgZbeA

— Fantasy Football Scout (@FFScout) May 13, 2021
---
Captain
When it comes to captaincy, FPL Connect share their thoughts on where the armband should go in Blank Gameweek 36. Will Harry Kane rediscover his goalscoring touch or will Mo Salah put West Brom to the sword? Are there any other protagonists who could be under the radar picks? It's all covered in the article.
NEW ARTICLE ?@FplRover is back with our captain metric article for #GW36 ?

– results of our poll ?
– underlying stats ?
– metric results ?
– metric results explained ?
– his view ?️

Check it all out here ⬇️ #FPL https://t.co/M6BdnrBOzN

— #FPL Connect (@FPL_Connect) May 13, 2021
---
Video
Staying ahead of the curve is so important for a good FPL rank. FPLtips latest video uncovers some of the players he is considering about with the final three gameweeks in mind which includes some Leeds and West Ham picks.
⚒️ | Michail Antonio has 6 goals and 5 assists in 15 appearances this calendar year, averaging 5.7 points per 90 minutes.

Full video ➡️ https://t.co/OinFSMICFO#FPL #BGW36 #BHAWHU pic.twitter.com/dbJ6OBe7lQ

— FPLtips (@_FPLtips) May 13, 2021
---
Differentials
If you're looking to climb the ranks then a differential or two bringing in the points is a sure-fire way to get one over on your rivals. In this article FPLTIPZ shares his thoughts on some low-owned players who can give you an edge going into the weekend!
? NEW #FPL ARTICLE ?
@FPLTIPZ shares his excellent differential picks article that could help you shoot up the ranks in #BGW36 ?

RTs appreciated ?

— FPL Updates (@Fpl_Updates) May 12, 2021
---
Thread
BigManBakar's superb thread tells you all you need to know about what happened in Triple Gameweek 35 and what to look out for in Blank Gameweek 36. This week he shares his thoughts on which Manchester City players are the best options for the remainder of the season, which forwards are catching his eye and lots more.
The Preview: GW 36 – A thread

Greetings everyone, welcome to my latest thread where I discuss all the pertinent questions relevant to the upcoming GW:#FPL #FPLCommunity @OfficialFPL

(Data taken from @FFScout and @FFH_HQ with consent) pic.twitter.com/7CvudcmltL

— AbuBakar Siddiq (@BigManBakar) May 12, 2021
---
Odds
The bookies odds can be very insightful when it comes to nailing down those selections and captaincy. FPL Salah provides the latest anytime scorer probabilities with Mo Salah a fair way ahead of the pack; will he be your FPL captain? Harry Kane and Dominic Calvert-Lewin are other hoping to get on the scoresheet in Gameweek 36.
BGW36 anytime scorer %

Salah: 63%
Kane: 51%
Aguero: 51%
DCL: 49%
Jota: 48%
Mane: 43%
Wood: 43%
Ings: 43%
Sterling: 42%
Bamford: 41%
Werner: 40%
Son: 39%
Bale: 38%
Gundo: 38%
Mahrez: 38%
Watkins: 37%
KdB: 36%

Full list of players@drafthound
?https://t.co/HzqnZsyxZD

— Abdul Rehman (@FPL_Salah) May 13, 2021
---
Podcast
FPL Banger discuss all things Gameweek 36 in their weekly podcast including differentials, captaincy, forwards whilst answering their follower's questions along the way.
?️#FPLBanger GW36 Preview Pod?️ – We are back to discuss all things GW36 and beyond, including target forwards, more saucy differentials, captaincy and of course your questionshttps://t.co/FPFU0ZPS8U

Timestamps in the description, RTs/? are nice
#FPL #FPLPod @OfficialFPL

— FPL Banger Podcast ?️ (@FPL_Banger) May 12, 2021
---
WANT TO WIN AN ENTRY TO THE SCOFF for Gameweek 37 and 38…?! FanTeam are offering an amazing chance to win a free entry in their Gameweek 36 Monster game, with a huge first prize of €100,000! Click the banner below to register and join us for a chance to win a free entry into this big money competition!

Follow Fantasy Football Community and check out our homepage.