FPL Gameweek 32 Tips: Last Minute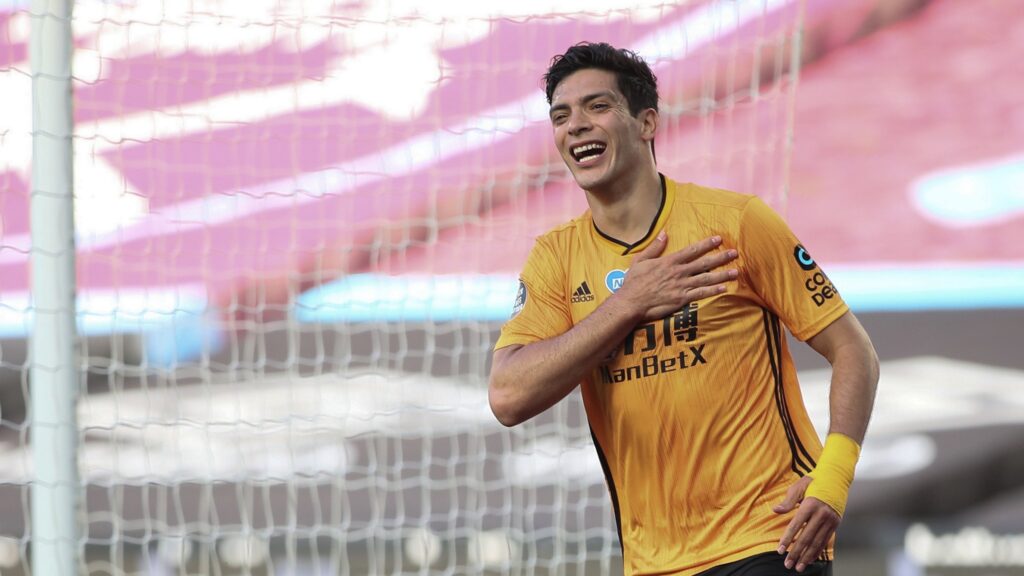 With less than 48 hours between fixtures, the community have the FPL Gameweek 32 tips.
If you are in a last minute dash, the community have you covered with their FPL Gameweek 32 tips.
---
Schedule
In a thread from Chris Tan, using Ben Crellin's graphic, each game is analysed in terms of the rest times for each team between fixtures. It's worth considering that eight sides are involved in FA Cup action this week too.
Courtesy of @BenCrellin

I've just ran through the rest periods:

Villa – gonna be fatigued, advantage WOL. Cap Jim/Doh def viable

BHA v MUN – not as tasty as it seems. Utd get 2 days for FA Cup then 3 days for this. BHA have a week off and they're hard to break down pic.twitter.com/0htqMV3LQV

— Chris Tan  (@ChrisTanFPL) June 25, 2020
---
Rotation
Reflecting on that schedule, rotation looks highly likely and Ben Dinnery provides his verdict on that situation over on the YouTube channel. It could be tough going for those who have a lot of players in the midweek games.
Looking ahead to GW32 and the difficulties FPL managers face with fixtures spread across five days. #fpl

? https://t.co/uMPUPvovpe pic.twitter.com/N1qb8kJ1QC

— Ben Dinnery (@BenDinnery) June 25, 2020
---
Captain
This then leads to some critical thoughts around the captaincy for the FPL Gameweek 32 tips. Legomane suggests that Raul Jimenez should be the safe captain pick, or at least a very worthy vice captain if the worst should happen.
#GW32 captaincy is going to be fun — with MCI(LIV) CHE(whu) ARS(NOR) & MUN(bha) all involved in FA Cup after the deadline but before GW32 match?

Plus multiple late pressers

Predicting starts & navigating injuries will be an impossible task!

Jiménez a popular©️ or vc?!

??❤️ pic.twitter.com/nnyhaBLpop

— Legomané (@Legomane_FPL) June 24, 2020
---
Wolves
Jimenez and Wolves have approached the restart in great form. A lot of that coincides with Willy Boly returning to full fitness. Bakar brings all the big statistics and it's important for those thinking about a Wolves triple up.
Wolves with Boly

Shots in the box conceded per game: 6.80
Big chances conceded per game: 1.20
Goals conceded per game: 0.5
CS: 9

Wolves without Boly

Shots in the box conceded per game: 6.87
Big chances conceded per game: 1.62
Goals conceded per game: 1.6
CS: 1

Colussus!#FPL

— AbuBakar Siddiq (@BigManBakar) June 25, 2020
---
Differentials
Searching for differentials could be one way of taking a leap on your rivals in the remaining few weeks. FPL Editor uses the powerful Fantasy Football Fix algorithms to target five differentials over the next six games.
5⃣ Differentials to see the season in ?

Serge Aurier
£4.9m
6.0%

Next 6:
shu, EVE, bou, ARS, new, LEI

The ?️ test:
Playing as far forward as Son, Aurier already has 7 assists to his name this year. Very attacking and favourable fixtures

⭐️⭐️⭐️⭐️⭐️https://t.co/pfMutZDtSk pic.twitter.com/bzkqRTptVi

— The Editor (@FPLEditor) June 25, 2020
---
United
Manchester United assets have been very popular transfers in ahead of the weekend and Anthony Martial has been thrust into top spot following his impressive hat trick against Sheffield United. The change in priority is justified.
Some people may call it chasing points but for me…

? Playing as a forward

? Extra point for a goal

? Great fixtures

? Extra point for a clean sheet

? Pogba and Fernandes feeding him

? Cheaper then Rashford

Martial seems like a no brainier! ✅ #FPL pic.twitter.com/ArEu4UVWnS

— FPL Prince ? (@TheFPLPrince) June 25, 2020
---
Selection
FPL Tips is back with a new video for his YouTube channel with a team reveal for the FPL Gameweek 32 tips. The team is well set with plenty of Manchester United options, plus a variety of captaincy options who could score well.
? NEW #FPL VIDEO ?

After a solid start for the wildcard team, with 9⃣5⃣ points so far, here's an early look ahead to GW32+ ?

➡️ https://t.co/b6nUxtvPZX pic.twitter.com/KI3cimOFDo

— FPLtips (@_FPLtips) June 25, 2020
---
Preview
A late record for the FPL Surgery team means we have their preview ahead of the deadline. Keeping faith with Aubameyang is a key consideration, plus the captaincy debate takes centre stage for the panel.
174th EPISODE OF THE #FPL SURGERY PODCAST!

The fast turnaround of GWs has us sweating in this heat@jamesdrewery and @haugsrud are joined by @alexwaterbaby who has 7 top 20k finishes, his highest being 3,026.https://t.co/hX1WNJEcPL#upthepod pic.twitter.com/r27w3d2WbX

— FPL Surgery (@FPLSurgery) June 25, 2020
---
Odds
FPL Salah returns to the FPL Gameweek 32 tips, with his bookies odds for this round of games. It's Arsenal, Manchester United and Wolves in poll position, with trickier fixtures for the teams around them.
#GW32 anytime scorers odds %

Auba: 57%
Abraham: 48%
Jimenez: 44%
Laca: 43%
Ings: 43%
Martial: 42%
Rashford: 42%
Jesus: 42%
Giroud: 42%
Kane: 40%
Vardy: 40%
Deeney: 38%
Pulisic: 35%
Salah: 35%
Jota: 34%
Bruno: 33%
Son: 33%
Pukki: 32%
Sterling: 32%
Richarlison: 32%
Mane: 31%#FPL

— Abdul Rehman (@FPL_Salah) June 26, 2020
#GW32 clean sheet odds %

ARS: 43%
MUN: 42%
WOL: 41%
CPL: 37%
CHE: 37%
TOT: 36%
BOU: 36%
WAT: 29%
NEW: 29%
BUR: 28%
EVE: 28%
LEI: 28%
MCY: 28%
SOU: 28%
SHU: 25%
AVL: 22%
BRI: 21%
LIV: 19%
NOR: 16%
WHU: 16%#FPL

— Abdul Rehman (@FPL_Salah) June 25, 2020
---
Get even more Fantasy Premier League Tips by visiting the Fantasy Football Community Homepage and check out our other content for FPL Gameweek 32:
Follow Fantasy Football Community