FPL Draft: Sleepers awake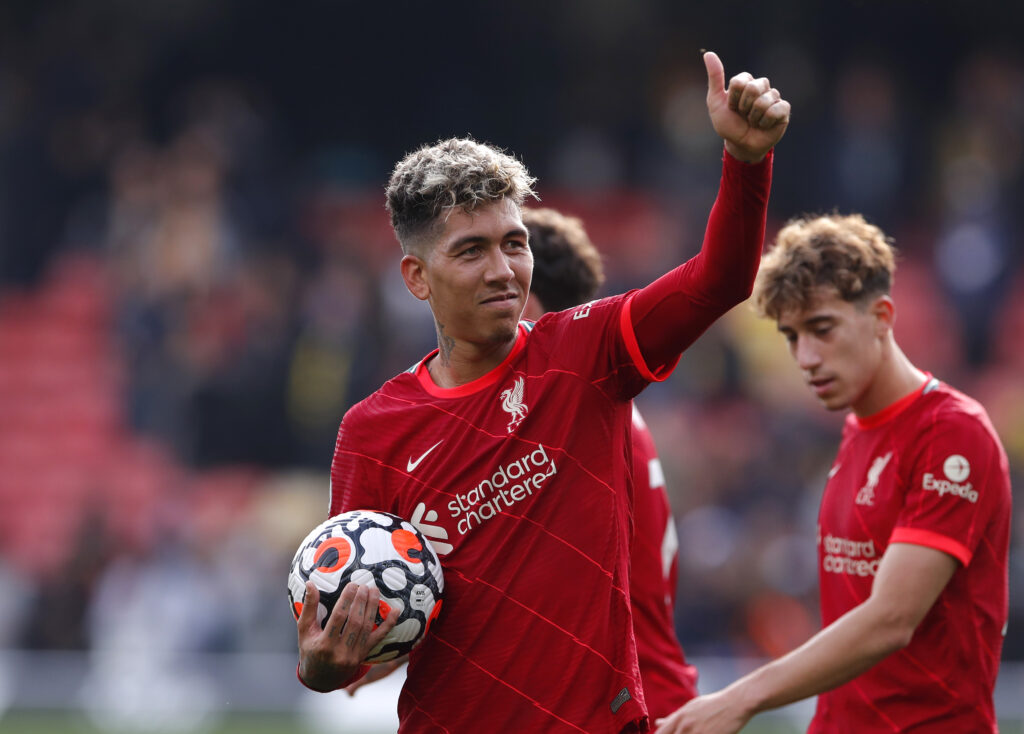 Finally my team seems to be turning a corner.
My patience (and luck) with Jadon Sancho and Ilkay Gündogan helped me to a second successive win as my 'sleepers' combined for 22 points in Gameweek 13. My recent fears over their lack of playing time have been assuaged.
To add to my sense of optimism, Tom unearthed an encouraging quote from new Manchester United boss Ralf Rangnick, who spoke glowingly of Sancho last year:
I don't see any other player with his combination of pace, being dangerous in front of goal and ability to get assists. He's one of the best talents in Europe.

– Ralf Rangnick
With the uptick in their expected minutes my squad takes on a different complexion – and I feel emboldened to take a few risks.
Jarrod Bowen is being talked up ahead of a good run for West Ham United from Gameweek 16 and Christian Pulisic, who offers significant upside in my opinion, should see playing time following his return to fitness.
The question I've been debating in recent weeks is whether to stick or twist with Timo Werner?
This could be a mistake but for the moment I've decided to part company with the German.
A typically frustrating performance against Man United – just use your left foot Timo! (see chance in the 58th minute) – and an injury doubt ahead of the Watford game. There's also doubt, in my mind, about his playing time: Chelsea have so many options in attack I just can't see him getting regular minutes.
But my decision to ditch the misfiring forward is done with a degree of safety: there are fallback options in my Draft league. Despite missing out on Patrick Bamford last Gameweek, Roberto Firmino and Richarlison are both available, as is Werner after I let him go.
So ahead of Gameweek 14 I made an untypical move – I replaced Werner with a one-week punt: Patson Daka. I'm not normally an advocate of such short-termism in Draft, preferring instead to select players who have better prospects over a longer period.
But with three decent forwards available next Gameweek, and my position near the bottom of my Draft league, hopping-on and hopping-off Patson Daka felt like an opportunity to make a few points.
Comments from Brendan Rodgers suggest that Jamie Vardy could be afforded a rest against Southampton – and Daka is expected to take his place up front.
That's the juggling act with him at the age that he's at: if he plays in midweek, it's tough for him because then he's maybe not quite got the energy.

– Brendan Rodgers on Jamie Vardy
my front three for Gameweek 14
The question for me now is – who do I prioritise to replace Daka?
Firmino v Werner v Richarlison
| Firmino | Werner | Richarlison |
| --- | --- | --- |
| 35 matches per season | 35 matches per season | 36 matches per season |
| 76 minutes | 71 minutes | 80 minutes |
| 4.60 ppm | 3.44 ppm | 3.91 ppm |
| 216 minutes per xG | 223 minutes per xG | 300 minutes per xG |
| 0.76 Goals per xG | 0.51 Goals per xG | 1.09 Goals per xG |
| 39 minutes SIB | 38 minutes SIB | 46 minutes SIB |
| 345 minutes per assist | 236 minutes per assist | 550 minutes per assist |
The first thing that strikes me is how often they play in the Premier League.
The sample size is obviously smaller for Werner but he made 35 appearances for Chelsea last season, although his average of 71 minutes per appearances is the lowest of the trio.
Richarlison comes out on top in terms of playing time.
Over his FPL career Firmino averages 4.6 points per match (ppm), the best rate of the three. Although that drops to 4.04 ppm when considering just 2019/20 onwards.
Taking their xG stats from the last three seasons (source Fantasy Football Scout Members Area) reveals that Firmino and Werner are presented with goalscoring opportunities more frequently than Richarlison. (Note – one season of data for Werner only).
However, Richarlison has proved significantly better at converting his attempts into goals, overperforming his xG in the last three seasons, scoring 1.09 goals for every 1.00 xG he was presented with.
Moving to his fellow Brazilian, we have to go back to 2017/18 to find the last time Firmino outperformed his xG total, netting 15 goals from an xG of 10.66.
But his travails are nothing compared to Werner, who scores roughly 1 goal for every 2 expected goals.
It's an awful record which is even more puzzling because Werner's stats from his final three terms in the Bundesliga were so impressive: 52 non-penalty goals from an xG non-penalty of 47.1.
So why has his finishing been so poor in the Premier League?
It's hard to explain. One positive is that he continues to get good opportunities so at some point he must surely regress to the mean…
Looking at assists separately, Werner does best in this category. Last year his tally of eight Opta assists was boosted by four Fantasy assists, such as winning a penalty or a shot rebound being scored.
As an aside, I'm not a huge fan of expected assists (xA) because Fantasy assists make such an impact in FPL.
So who's the best option?
Even after this analysis I'm still undecided. Firmino appears a slightly more reliable pick than Werner but will his minutes be severely impacted by Jota?
The Brazilian has, however, produced his career-best FPL haul this season – 20 points against Watford – suggesting that he can do well when called upon.
There's real pressure on Timo Werner, I feel. The competition for places in the Chelsea attack is fierce, and if he doesn't begin to convert more of his opportunities I can see him slipping down the pecking order.
The least exciting option but most reliable in terms of minutes is Richarlison.
I'll probably go with Firmino followed by Werner in my waiver priority but with no confidence that is the right decision.
I got it wrong with my Chilwell replacements last week. As predicted I missed out on my No 1 choice, Marcos Alonso, and had to settle for my second pick Kieran Tierney.
But Tierney didn't make his expected return to the starting XI as Nuno Taveres kept his spot.
So I acted swiftly ahead of Gameweek 14 and picked up Harry Maguire, who will hopefully benefit from a new manager bounce if he can nail down a first team place. The fixtures could hardly be better for Man United over the next 14 rounds.
Final thoughts
Despite the recent loss of Ben Chilwell, I'm happy with the state of my team. Hopefully I still feel that way by the end of December!
Good luck with your Draft decisions, they rarely feel straightforward.